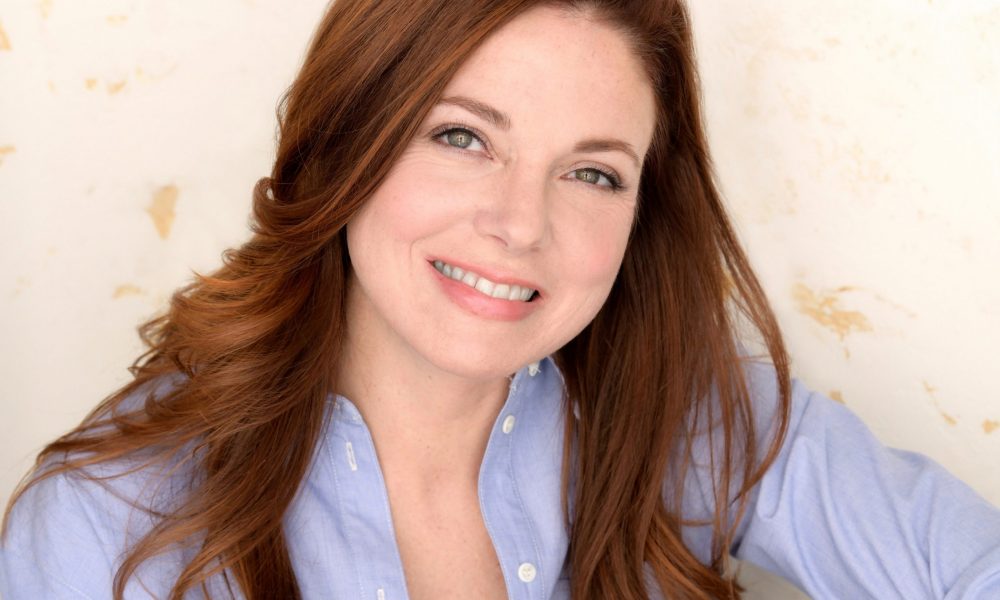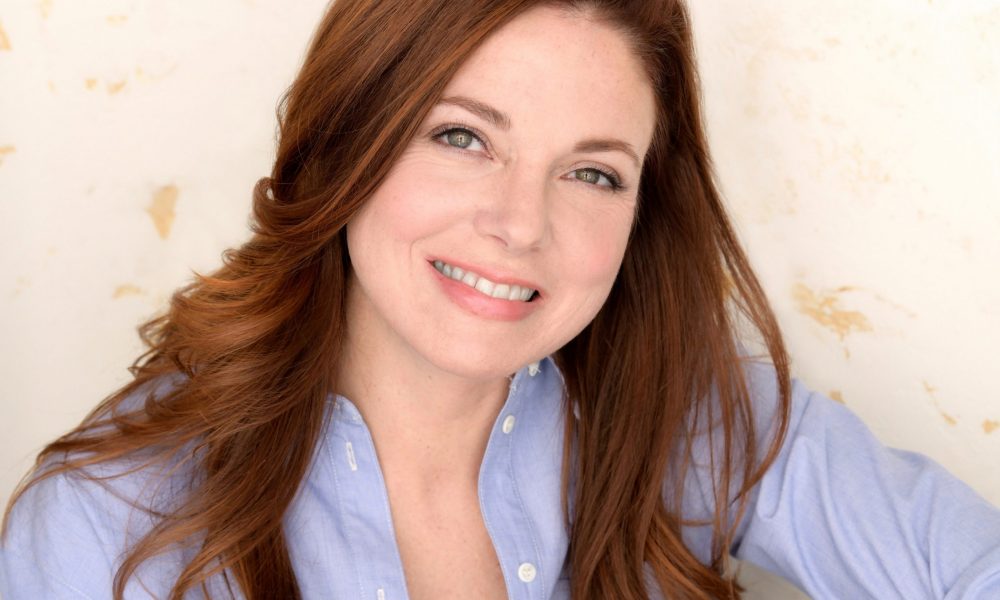 Today we'd like to introduce you to Claire Bronson.
Claire, please share your story with us. How did you get to where you are today?
I was born in England and grew up in Upstate NY. I mean way upstate. "Actual" New Yorkers (NYC residents) would call it Canada. I started acting when I was seven years old. My brother and I joined our mother on stage in the community theatre production of The Music Man. On the following Monday, someone complimented me in the hall. Kids from my school had been in the audience that weekend, which kinda blew my little mind at the time. And they loved it. I couldn't put it into words yet, but that connection that had been forged between myself and my previously unknown classmates using solely storytelling would prove to be intoxicating to me. So, I got my degree in theatre from Nazareth College (just outside Rochester, NY) and moved down to Atlanta. Because well… that's where every aspiring actor went to pursue their dreams… Okay, not really, but I hadn't officially made the decision that the actor's life was for me yet and Atlanta had more sunny days and bars than Rochester so, off I went.
When I was 24 and on stage playing "Babe" in Crimes of the Heart things shifted for me. Crystalized really. I had always loved acting, but this show, those audiences, their laughter, the give and take of energy between myself, my co-stars and everyone sitting out there in the dark… that's when I knew that I didn't have a choice. This was my passion and I was going for it. Decision made. And now, all these years later, to find myself in a position to help others, a whole community of others actually, find and pursue their passions… well, that's just the icing on this whole beautiful cake now, isn't it? I love my job(s), and I love who I get to do it with.
Flash forward years later and and I'm married to an actor (Scott Poythress), we are collectively one half of the very successful acting studio Drama Inc. (partners are Catherine Dyer and Jason MacDonald), the lion's share of my acting these days is guesting in on TV, and I split my time between here and Los Angeles. I directed my 1st play since college this past year (Gruesome Playground Injuries) and I'm currently gearing up to direct three short films in 2019.
Overall, has it been relatively smooth? If not, what were some of the struggles along the way?
Has it been a smooth ride? Good God no. You do remember the part where I said I'm an actor, right? This path ain't an easy one. And I truly believe that goes for everyone. No matter how easy they make it look. Which brings me to my first piece of advice, "Refrain from playing the comparison game." Easier said than done, I know, but the sooner you realize there is no finish line in this race and instead make it all about the journey, the better off you'll be. I heard somewhere that social media, a necessary evil in the industry, can be a positive tool if you limit your exposure to ten minutes or less. Anything beyond that and you run the chance of getting caught in that quagmire of negativity measuring yourself against everyone else's edited and airbrushed online personas. No fun, and even the best of us fall prey to it. So don't do it. Again, easier said… I know, I know…
Secondly: "Follow your gut." If there's anything else that you can do and be happy at it… don't let the door hit ya. But if this is where your bliss lies, then go for it. No, I really mean this. GO FOR IT! Life is full of I-wish-I-hads, and I-should've-dones, and if-onlys… don't be another zombie walking through life doing what is expected of you instead of what makes you happy. Listen to Auntie Mame, "Life is a banquet, and most poor suckers are starving to death!"
Thirdly: "Find yourself a tribe." This is so important. It will take a while to break in (whether you're new to acting or new to the market with an LA area code), there will be ups and downs (sometimes lasting a year or more), and even when you feel like you're doing everything right, two plus two rarely equals 4 in this industry. You have to put in the work, stay sharp, be prepared… and have faith. That last part can be the most difficult and this is why I say surround yourself with a network of people. People who will challenge, empathize, and encourage you. Help you to grow. This is how Drama Inc. started. We (the four owners) were friends first and often found ourselves on each other's porches, wine in hand, aiding, comforting, and celebrating each other. We called it "The Porch Winos Club." Wine or not, get yourself into a class, an actors' group, a club, a community… anything that can help to alleviate the stress of this profession and not feel so alone. Plus, if you have a class/studio to train at, you're not only strengthening your skills and keeping those acting muscles limber, you're also gaining that hive mind knowledge of your fellow students. This can be a real asset and should not be underestimated. We start every class with a check-in/industry chat and it helps to bond, enlighten, and inspire everyone even before jumping into class work.
Please tell us about Drama Inc.
What sets Drama Inc. apart? Well, first I want to talk about what sets the Atlanta market apart. Georgia has ranked in the top 3 filming locations in the world for the last few years (generating an economic impact of more than $9.5 billion last year)… and moviemaker.com lists Atlanta as the best city to live and work as a moviemaker in 2018. In addition to the sheer volume of content being produced, being able to tout the busiest airport in the world, the varied shooting locations, the more affordable cost of living, the rich culture and numerous world-class restaurants… we also have southern hospitality. As a northerner who has chosen the South to be her home for many years now, I can tell you that this is more than just a stereotype. Atlanta is not Y'allywood or Hollywood of the South. We will learn from and work alongside other markets, but we're not looking to copy them. We're Atlanta, with our own identity. And a large part of that identity is the active choice that we consistently and repeatedly make to focus on community.
Drama Inc. is no different. Whether you're taking your first acting class or you're a professional looking for a workout between shows, everyone at D.I. is family. We've expanded four times in the past five and a half years since opening our doors, but having a personal relationship with each and every person that walks through them is our proudest accomplishment.
As for me, I'm an actor, director, and a teacher. This year, I directed Gruesome Playground Injuries (by Rajiv Joseph) starring Elise Duquette and Kellen Boyle, guested in on the last season of Nashville, guest-recurred on the Netflix show Ozark opposite Laura Linney, shot two commercials, just wrapped two movies: Harriet (the story of Harriet Tubman) and Just Mercy (starring Michael B. Jordan, Brie Larson and Jamie Foxx), and I'm currently helping to write and gearing up to direct three female-centric shorts starting early 2019. At the studio, much of what I teach is the advanced classes… Advanced Scene Study, Script Analysis, On Camera… as well as coaching, and career counseling. I'm a puzzle solver. I like figuring out where things fit. So I innately enjoy helping others find their way, whether it be in their work in class or focussing on the bigger career picture.
There's a wealth of academic research that suggests that lack of mentors and networking opportunities for women has materially affected the number of women in leadership roles. Smart organizations and industry leaders are working to change this, but in the meantime, do you have any advice for finding a mentor and building a network?
Advice for finding a mentor and networking…
1) Audit classes around town. See who you connect with. (and come to Drama Inc!)
2) Attend networking events such as…
– Film festivals
– Q&As
– Meetups (GPP, Eat Drink & B-Indie, WIFTA, Feldstein | Paris Casting's Twitter lunches)
3) When networking, do your research ahead of time. (people respond to real, have something of substance to say)
4) Respect the craft. (know that it's a difficult path that takes time and effort – people will appreciate that)
5) Know yourself, what you have to offer, and be genuinely you.
6) Have cards to hand out or your phone ready to grab someone's number. (no headshots at networking events – leave them in your car, just in case)
7) Breathe. (everyone's weird – it's weird not to be weird)
8) Let go of the pressure. (no one event, audition, or acting gig will make or break you)
9) In all things…do your best, let go of the rest (do that and all the effort will eventually accumulate to something – trust me)
Contact Info:
Image Credit:
paulsmithphotography, Kurt Yue Photography
Getting in touch: VoyageATL is built on recommendations from the community; it's how we uncover hidden gems, so if you know someone who deserves recognition please let us know here.