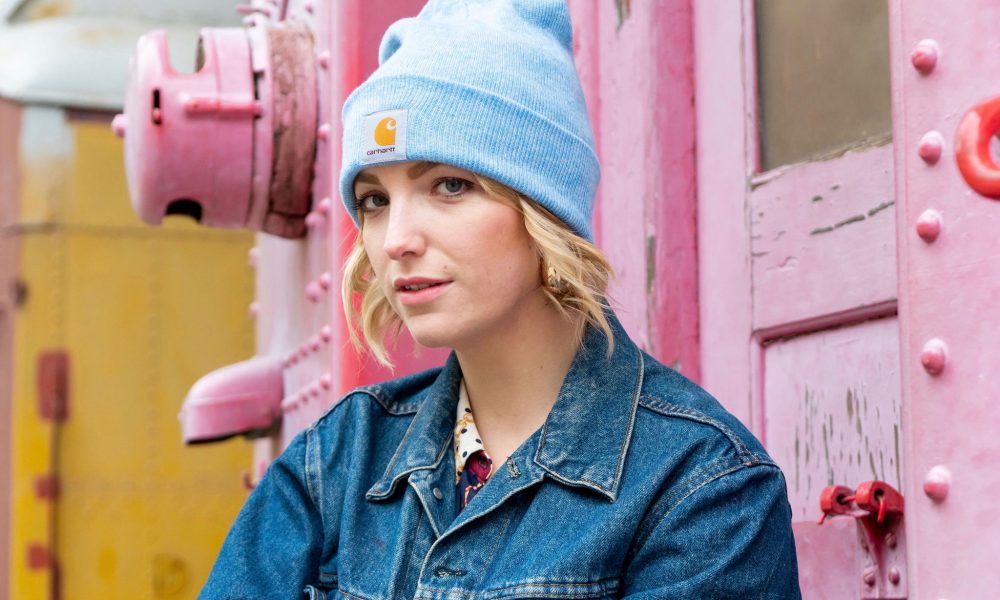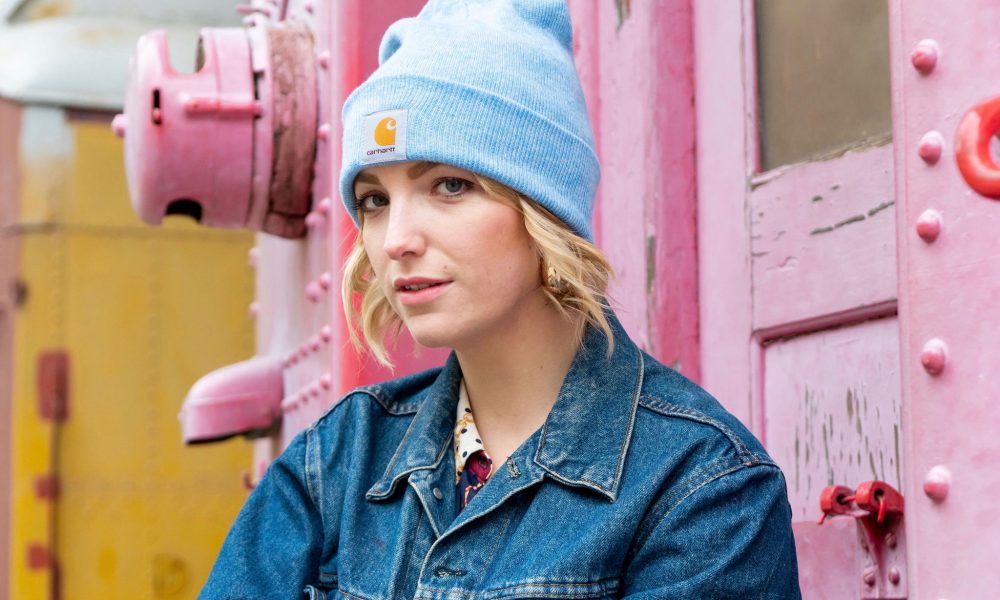 Today we'd like to introduce you to Veronica Maccari.
Veronica, let's start with your story. We'd love to hear how you got started and how the journey has been so far.
I have always been a very active and curious kid, who was into absolutely anything and everything that was thrown at her. I was a nerd, for sure, but I also happened to be a multi-disciplinary athlete and, as it turns out, a budding artist. Oh, crucial detail: I was born and raised in Italy, in and around Milan.
Interestingly enough, art was not my first priority as a child. I studied enthusiastically and absorbed information in class like a sponge, only to then run to my tennis, synchronized swimming or sailing practice. But I was also inexorably drawn, again and again, to create. So, I ended up spending my lunch breaks taking private painting lessons and my late nights writing plays or what I thought as "novels."
Slowly but surely, I realized how the arts, especially the performing arts, were one of the things that gave me the most joy. When I quit synchronized swimming, I begged my parents to sign me up for a hip-hop dance class. When I quit tennis, I begged my parents to get me into a theater class. Eventually, my parents caught on to this trend and sent me to a very hippy, artsy middle school where we had classes like folk dancing, woodworking, and sewing. This is where I wrote my first full-length play in English, which my school ended up putting up for a full production so I also got to act in it. Later, I found a high school that included a comprehensive film and visual arts program and I jumped at the opportunity. I distinctly remember in high school going to World and European sailing championships (yes, it became that serious), while dreaming of being on stage.
Finally, I got the opportunity to have the best of both worlds: I was offered a scholarship to be a sailing student-athlete for Hampton University, which happened to have a Theater Arts major. Jackpot! After my high school graduation, I went to my last World Championship in Valencia, Spain and a few days later I was on a plane to the United States to pursue… my "double" dream.
This is when my artistic passion turned into a conscious journey to become a trained performer. After spending two years at Hampton, sailing and studying theater, I brought a short film I wrote and starred in, Samantha, to the Cannes Film Festival. I decided to leave my sailing roots behind and make my move to the Big Apple. I attended AMDA, the American Musical and Dramatic Academy and completed their rigorous acting conservatory program in a year and a half. I then worked in the city, where I had the opportunity to work in many exciting theater productions, film projects, and commercials. Subsequently, I made another big move: Los Angeles, where I am currently based. I attended another few semesters at AMDA's campus in L.A. and received my BFA in Performing Arts. Since then, I have been blessed enough to be continuously acting, writing and producing in theater, as well as in film.
Has it been a smooth road?
As an actor, rejections, setbacks, and disappointments are a given – what varies is how the artist deals with these painful moments and how she recovers and learns.
Moreover, for women, the obstacles are that much harsher and more frequent. First of all, simply because there are fewer female roles than there are males', be it in theater, TV or film. Additionally, female roles still tend to revolve around their sexual desirability and that, in turn, make these characters more like one-dimensional stereotypes, rather than the complex and layered human beings they are in real life.
For me, this issue was definitely tough to acknowledge. Realizing that getting a job is less about your talent and dedication and more about your look is something every actor has to go through. However, as a woman, there's the added pressure to be a certain size, shape and specific (narrow-minded) kind of "beautiful." And, since as a performer, the product you are selling is yourself, it is very easy to start seeing your worth as an artist and as a person, only in terms of your appearance.
Thankfully, the business is evolving. Hollywood is going through a very transformative phase. The #MeToo and #TimesUp movements have challenged people in the industry to question themselves in regards to how they think, talk to and portray women. And it is reflected in the content that is being put out by studios, streaming services, and indie production houses alike.
What I would say, then, to young girls aspiring to work in this business is – you got this. Things are changing. You, with all your quirks, unconventional ideas, looks, and talents, not only matter – but are now sought after. People want to hear your unapologetic, unique story. So, don't try to fit into a box, be brave and create your own. People will be there to watch.
Please tell us more about your work, what you are currently focused on and most proud of.
I work in all fields of entertainment: film, theater, TV, commercials, online content… You name it.
I am in love with theater and that is probably why I do it as much as possible. In New York, I performed on stages such as the Broadway Comedy Club, Shakespeare on the Sound, Time Square Arts Center and Tribeca Performing Arts Center, in shows such as Macbeth, Laramie Project and Into the Center. In Los Angeles, I starred in this year's production of the hit Off-Broadway show My Big Gay Italian Wedding at the Hudson Theater and, most recently, I worked on the play Red Bar, which just closed its run at the LGBT Center Davidson/Valenti Theater, as part of the Hollywood Fringe Festival.
I have had amazing opportunities in film as well, acting in projects of all genres. I worked on horror in Nightmares, drama in Venus and Separate and most often in comedies such as Date Prep, A Teaching Opportunity, Him… and the list goes on. I definitely have a soft spot for comedy. Moreover, I try to stretch my artist muscles as much as I can, by telling stories that challenge and enrich me. That is what spurred a few projects that I have initiated myself – when a concept, a character, or an issue gets my attention, I do whatever I can to explore it through my art. That is how films like Samantha (2015 Cannes Film Festival), Foreigners' Tales and Polly Pocket (currently in the festival circuit) were born. I wrote these films and acted in them as the lead. I have many more similar films and plays that I am always working on, waiting for the right moment to push them towards production.
Even though I enjoy portraying roles of all kinds, I do gravitate towards those that deal with issues that are dear to me. Namely, I am very interested in female-centric content. I very much want to investigate and showcase women's stories of ambition, struggle, oppression, sexuality, objectification, liberation, and relationship with each other. I am also interested in projects revolving around the LGBTQ+ community and immigrants. It is no surprise that all of these themes are easily identifiable in most of the work I have done.
Often it feels as if the media, by and large, is only focused on the obstacles faced by women, but we feel it's important to also look for the opportunities. In your view, are there opportunities that you see that women are particularly well-positioned for?
The rise of streaming services has generated a huge demand for fresh new content. It is not just about Netflix and Hulu anymore; social media platforms of the likes of Facebook, YouTube and Snapchat are breaking into the landscape by establishing their own streaming channels. And they are all on the hunt for fresh, new material.
Women are at the forefront of this new wave of entertainment. We are experiencing a major push to tell female-driven stories and showcase a variety of diverse female-identifying characters – finally! This is an exciting time to take a leap of faith and put your own work out into the world independently, through the Internet. After all, producing high-quality content has never been easier and cheaper. The number of female creators who have risen to stardom starting from their own low-budget web series on YouTube (key example: Emmy award-winning Insecure creator, Issa Rae), show that this is no longer a rare occurrence, but a trend. So, ladies, no better time to shoot that funny video you have been meaning to make. It may just make you Insta-famous… but it could also get you a series deal from Facebook Watch.
Contact Info:

Image Credit:
Wyoh Lee Photo, Seemone Photography
Getting in touch: VoyageATL is built on recommendations from the community; it's how we uncover hidden gems, so if you know someone who deserves recognition please let us know here.