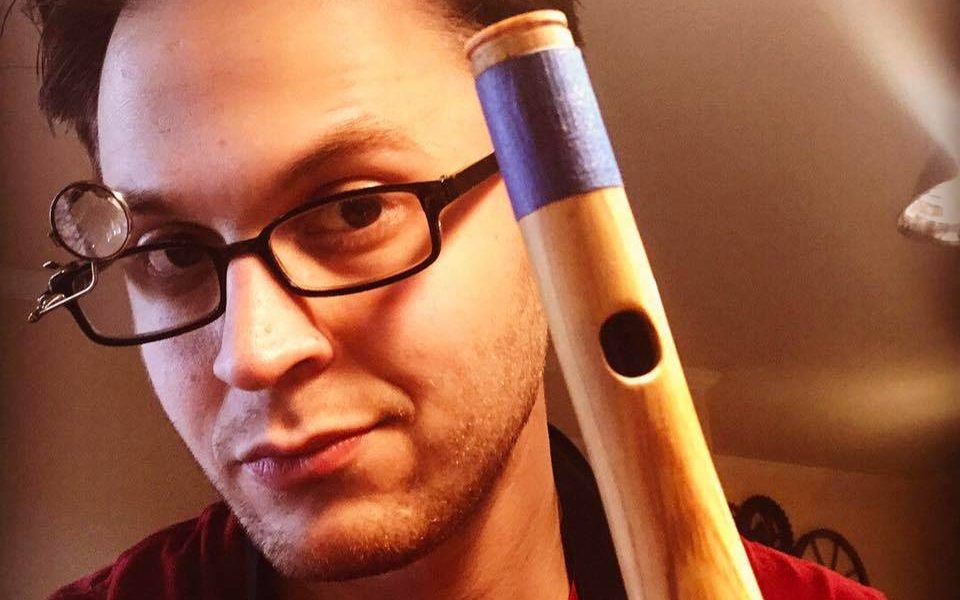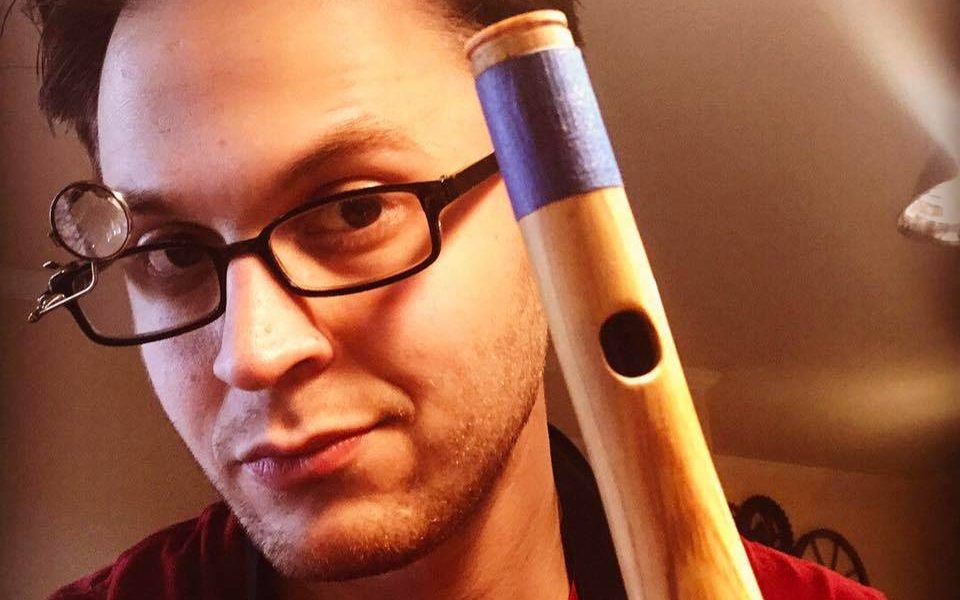 Today we'd like to introduce you to Adam Pettry.
Adam, let's start with your story. We'd love to hear how you got started and how the journey has been so far.
I started being interested in making musical instruments in elementary school. I'd make all kinds of little flutes out of reed cane that grew near my house. I'd harvest it in winter when it was dry, and would carve holes in it. Nothing fancy or particularly good, but a lot of fun for me when I was about 8 years old. That led me to learning recorder and then the flute and piccolo. I started studying flute repair in an amateur capacity in high school. I read everything that was available to me, and I tinkered with my own flute. I learned a lot, but what I realized is that I needed a plan if I wanted a career as a top tier technician and instrument maker. So I got flute lessons, and pursued a double major in Flute Performance and Music Business.
During my undergraduate, I stopped tinkering, and just studied and practiced. My goal was to become the best player I could be, to the point that I started winning competitions and auditions and masterclasses across the country. I took great interest in reading and studying about the instrument to understand them better now that I'd learned more about 'serious' playing. I studied mechanism designs, maker biographies, historical evolution of the instrument and literature… lots of things. By the time I graduated I was totally burned out and hated music. I'd practiced and gigged so much that I had also caused permanent damage to the nerves and tendons in my wrists, making it difficult to maintain such a high level of playing.
I still had an interest in repairs and making instruments, but I needed some space from the music business. So I pursued employment elsewhere after my undergrad. I had an interest in graphic design and marketing, so I took a job with a print shop. I learned a lot there. I learned all of the Adobe Creative Suite design software, marketing, salesmanship, print manufacture, layout, formatting, and work processes. All of these I knew would be directly applicable if I decided to get back into music.
I took a job with a flute dealer in Texas where my primary responsibilities were to maintain the library of sheet music, and assist in professional flute sales. That was a very difficult job, and not one that I particularly enjoyed due to a lot of problems in my personal life that have now resolved themselves. But it did kick start my ambition to become a serious technician and maker.
At this point, I'd already approached several avenues into this business. Talked with many shops, many famous techs and makers. No one was willing to take anyone that was 'green.' I had every skill needed to become successful except hands on practice at a repair bench. Everyone said that my best bet would be to go to repair school. So I did.
In repair school, I had zero interest in learning the other instruments. None. I hated it. But while there I realized that all of the skills were directly transferrable. The school educates based on theory. It's all metallurgy, dent theory, solder theory, machining theory, padding theory, studies on pivot screws, and cork, and toneholes, and bearing surfaces… the list goes on. But in essence they first teach the theory, and then you apply it to the specific instrument in front of you. However it was very obvious how dent work on a trombone was similar to dent work on a flute. Soldering, cleaning, buffing… it's all transferable.
After repair school I took a job at a woodwind shop that specialized in high end flutes, clarinets, and saxes. I was nowhere near ready. Red Wing basically teaches you fundamentals, and the ability to evaluate and learn. When you graduate, you're just barely an actual apprentice. You have the basic skill sets for a shop to train you. I was thrown straight into the fire though. My first week on the job included many professional level instruments, including several flutes. That first week was challenging, but I made it through. Quite quickly I had a waiting list and started usurping high profile clients from other technicians, none of which were too happy. Ha!
I realized during that time that I still wanted to focus on flutes and piccolos, especially piccolos, and I wanted to make them. So I quit my job, and took a bold risk. Three legendary flute-making companies in the Boston area had already made job offers. But they all wanted to keep me in one job, never to be cross trained between the different skills. I would merely be one cog in a massive assembly line. My dream however was to be a boutique maker that would offer custom solutions to symphony players on an individual basis. So I declined them all. I took an unpaid apprenticeship at Covey Oboes in Georgia. It's a small boutique shop that makes only a handful of instruments a year, but their clientele are unrivaled. It was a privilege to be offered an apprenticeship there. Many of the legends in the flute industry got their start with the founder, Paul Covey one way or another. Under Covey's current ownership, their apprenticeship offers are few and far in between.
So why oboes? Because they're just like piccolos. Both of them are wooden tubes with holes. All of them have geometry and acoustics. It's science. But the Covey staff are cross-trained through the entire process. While I was there I learned about wood processing, machining, tonehole making, key making, bore mapping/intonation work, etc. I had basically been put into a pressure cooker. In the process I struggled financially a lot because it was an unpaid, voluntary position. I was even homeless for a time at the beginning, and slept on a cot. But that's how badly I wanted it.
I started to get a reputation for my piccolo repair work, and then my piccolo head joints, and before I knew it…. I just couldn't handle it all. So I left Covey and became self-employed. I also studied CNC Machining for a while until my business essentially consumed me.
We'd love to hear more about your business.
As a company, Pettry Flutes & Piccolos specializes in the repair, maintenance, modification, and manufacture of handmade professional Flutes and Piccolos. The flutes we service are usually made of solid sterling silver, 10/14/18k gold, and platinum. The piccolos we service and manufacture are usually made of Grenadilla from Mozambique, Kingwood from Brazil, and various other rosewood genus exotic hardwoods. We specialize particularly in offering custom head joints (mouthpieces), of which are the heart and soul of the sound of an instrument. To my knowledge, only one other manufacturer in the world offers as many options for piccolo head joints.
Is our city a good place to do what you do?
Absolutely! The Atlanta area offered very little (or nothing) in this niche market. I have a handful of like-minded peers in the instrument repair market, but I'm the only artisanal manufacturer of this type in the southeastern United States.
Contact Info:
Website: pettrypiccolos.com
Phone: 5023300723
Email: pettrypiccolos@gmail.com
Instagram: /pettrypiccolos
Facebook: /pettrypiccolos
Getting in touch: VoyageATL is built on recommendations from the community; it's how we uncover hidden gems, so if you know someone who deserves recognition please let us know here.