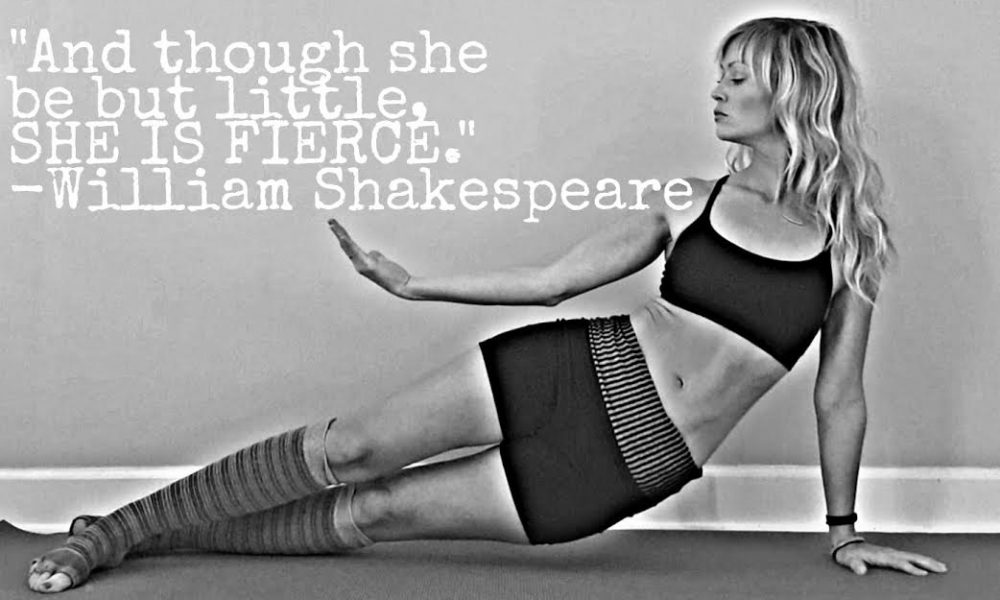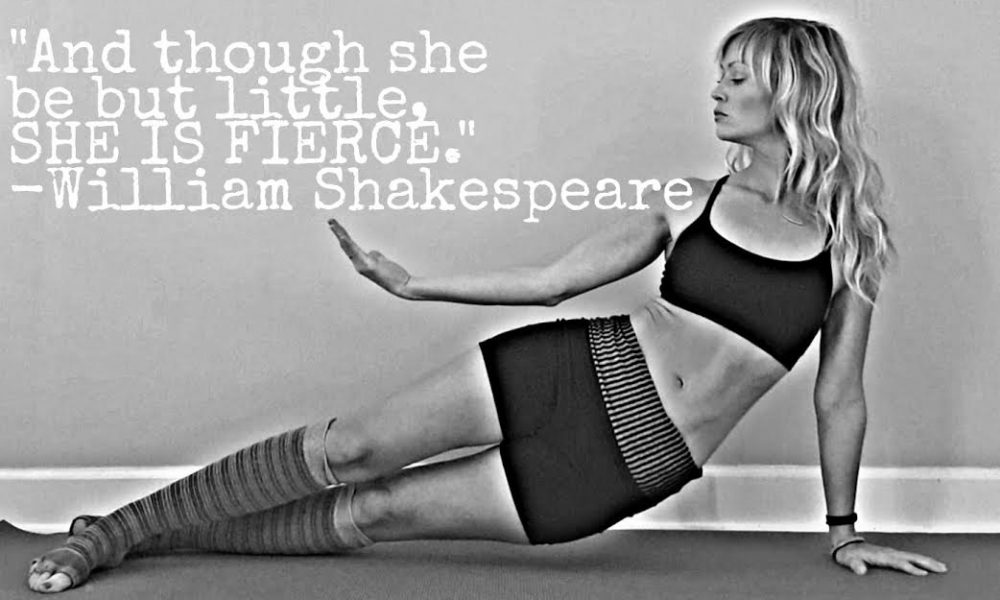 Today we'd like to introduce you to Tara Kalson.
Tara, please share your story with us. How did you get to where you are today?
I started practicing Pilates in my home state of Rhode Island over ten years ago. At first, I just REALLY wanted to know what this "Pilates thing" was all about. I was going to school for, and working in the travel industry and was pretty focused on exploring the world. I wasn't sure why, but I was very interested in anything creating a "buzz" surrounding fitness at the time. I began with Private equipment sessions as soon as I located a nearby reputable studio, quickly got "hooked" and then started to mix mat classes in as well. I incorporated Pilates seamlessly into my life as my "regular fitness regimen" and quickly noticed that I was different than most students. I realized that there was more to this "thing"… and that perhaps Pilates wasn't just another "buzzword", another fitness fad. During each session, I didn't want to just DO the work, get through the hour…. and then move on feeling amazing with my now strengthened and lengthened body. I wanted to know how and why this method worked… and I came to the realization that I wanted to actually teach this extraordinary "thing" called Pilates! But… I had no clue where to begin and was in school for a completely different career, so I "back-pocketed" the idea but continued progressing in my own personal practice and knowledge.
​
Fast forwarding a bit, I continued to broaden my horizons and hone my Pilates skills in various studios as life found me living in different cities throughout the East Coast. I decided that it was finally time to share my love of Pilates on a professional level when I landed temporarily in Florida and fell into the hands of an amazing Pilates teacher, and now one of my mentors: Krista McCarthy. I decided to enter the most comprehensive and definitive international Pilates educational program of its kind.
I traveled between Florida and California regularly for a number of years to study with world renowned Pilates Teachers and dancers until I earned my Teaching Certificate at the top of my class. My commitment to consistently improving both my own personal practice, and my clients' experiences motivates me daily to continue to study with my various mentors across the country. I sincerely love what I do… assisting my students to feel better, move better, obtain better mobility – and to literally change their bodies every day. Up until now, I have been teaching private Pilates sessions only to my clients out of my home Pilates studio. The new larger location with more equipment will now allow me to offer additional options such as mat classes, barre classes, group equipment classes and semi-private equipment sessions. My goal is to help people come to the realization that Pilates isn't just another exercise. It is a way of life. In addition to my Pilates practice, I truly believe that anyone's exercise/fitness/life regimen should be well balanced. I usually fill my "spare time" hiking, paddle boarding, and attempting to keep up with my 6-year-old son.
I hope to see you in the studio soon!
Has it been a smooth road?
No. Smooth would not be an accurate description as to how I came to move/start my business in Peachtree Corners. In fact, just a couple of years ago I would have told you that you were crazy if you suggested that I might move out of the comfort of my home studio into a larger plaza, sign an actual commercial lease and open my doors 6 days a week to the general public. I always intended to work out of my home… to design my workday as I please (around my son's schedule). But things change…and in this case, I am confident that the changes are all going to be for the better.
I moved to the Atlanta area around 4 years ago now. At first, my son, husband and I were renting a tiny home in Brookhaven. I started teaching out of a room resembling a closet outfitted with just a reformer, mat, ballet barre and some random accessories. The room barely held the reformer and I had to slide it to the other side of the room if I was practicing matwork with a client because there simply was not enough space. But people started coming! They liked it! 🙂
Then we rented another home. This time in Peachtree Corners. I taught out of that home too. In a room above the garage (much larger in size). I started adding more equipment, mirrors, doing a little bit of "social media" type advertising. The more I taught Pilates… the more I loved what I did. The more I loved it, the more my clients enjoyed their sessions and my business started growing via word of mouth, Again, people were coming, and maybe even more importantly, people were FOLLOWING me from my previous location. 🙂
So – in 2016 we finally stopped renting, figured out where our family wanted to "land" permanently and bought a home in Berkeley Lake. We made quite a few cosmetic changes to a room off the driveway that was begging to be utilized as some type of office (it had great big "storefront" type windows and a door perfect for clients to enter though). BUT…. As soon as I had the home studio all ready to go, I got a knock on the door. The application that I had filled out for a home-based business license was denied.
The city was no longer accepting home based business applications in order to maintain its reputation as a quiet, sleepy community…. attempting to keep traffic to a minimum. While I understood where they were coming from, I was heartbroken. I appealed the decision, rallied neighbors who supported my business, collected signatures and petitions…. but I soon realized that I bit off more than I could chew. Now, staring at my beautiful home Pilates studio that I couldn't use for much longer legally, I realized that I had to start thinking pro-actively instead of moping around RE-actively.
It was time to take things up a notch. Once I got it in my head that I needed to open a new, real-deal studio, the gears started turning and it dawned on me that limiting my clients to private sessions only was doing them a disservice, some of my clients are worried about me opening the new place. They think that I am going to get too "big" and not have time for them. One thing that I will reassure is that the nature of my business will not change. Everyone will still receive the same personal attention as always. My studio will always be a supportive, encouraging, non-competitive atmosphere where people of all skill levels and ages come to MOVE their bodies and to feel great about themselves.
So, as you know, we're impressed with BODYMAX Pilates – tell our readers more, for example what you're most proud of as a company and what sets you apart from others.
I teach Pilates. Pilates (to me) is the most amazing method of movement that can be accomplished by the human body. In short, Pilates focuses on ALL of the muscles in one's body. Not just the major muscle groups. After one Pilates session, a client will have a better understanding of their own body: what their movement restrictions are, where they excel, how their mobility ranks against others, if their posture is "off". The list goes on and on. Almost immediately a student will recognize where they are weak, where they are strong, where the dormant muscles are that they haven't used in a while – if ever. And along with all of the amazing "stuff" that I just described, don't forget the added benefit of the overall lengthening and stretching that comes as a part of the "Pilates package".
Pilates also can be looked at, or approached from many angles. My clients range from teenagers and athletes to senior citizens and people recovering from various surgeries. Many people these days are prone to the "dreaded desk posture" or some type of back pain due to the nature of their everyday life. In addition to being able to be just a kick-butt workout, Pilates offers relief for these back "issues" as well. Lengthening and strengthening the spine. Helping my clients move, gain mobility, and progress at their own pace every day is what I love about what I do. I teach people things about their own bodies that they literally didn't know. I see the "lightbulb" go off in their head when the brain and body finally make that awesome connection… and those moments are why I do what I do.
I like to always mention that there are all different types of Pilates lineages. I happened to fall in love with, and currently teach "Fletcher Pilates". Ron Fletcher was a Martha Graham dancer and a Master teacher/student of Joe Pilates'. Following Pilates' death in 1967, his wife, Clara, penned a now-famous letter to the studio's noteworthy disciple, Ron Fletcher. In this letter, Clara Pilates wrote, "There is far to go with this work – this work is in your blood and you are the man to create and develop it from this point on. Go and do!" And he did. But as Clara continuously reminded him, Ron Fletcher always "stayed true to the A-B-C's". Ron kept the principles and core of what Joe Pilates taught him years before, but started adapting the work for today's society. I'd like to say that I continue with Ron Fletcher's thought. Stick to your Pilates principles:
AWARENESS
BREATH
BALANCE
CONTROL
CENTERING
CONCENTRATION
ENDURANCE
FLOWING MOTION
PRECISION
OPPOSITIONAL ENERGY
RHYTHM
SPIRIT
…. but continue to learn from today's world/demands and apply them accordingly.
Let's touch on your thoughts about our city – what do you like the most and least?
Best? The diversity. I grew up in New England, Born in Rhode Island specifically. Not exactly what you would call a melting pot. Don't get me wrong. I absolutely love the place, but I feel like raising my son here, in a more diverse atmosphere will help him be more well-rounded in the future. And it is helping me become a more tolerant, diverse, understanding individual as well.
Worst? One word: traffic.
Pricing:
Private Equipment Sessions. Each: $70 / Pkg of 5: $300/ Intro pkg of 3 (new clients: $165)
Semi-Private Equipment Sessions: Duet: $50 pp / Triplet: $40pp
Equipment Classes: $35 pp (max of 3 people, small classes)
Group Fitness (mat, barre, floor classes): $20 per class or $100 unlimited monthly
Contact Info:
Address: 5260 Peachtree Industrial Blvd.,
Suite 400, Peachtree Corners, GA 30071
Website: www.bodymaxpilates.com
Phone: 470 321 5511
Email: tara@bodymaxpilates.com

Image Credit:
Tara Kalson, Owner
Getting in touch: VoyageATL is built on recommendations from the community; it's how we uncover hidden gems, so if you know someone who deserves recognition please let us know here.