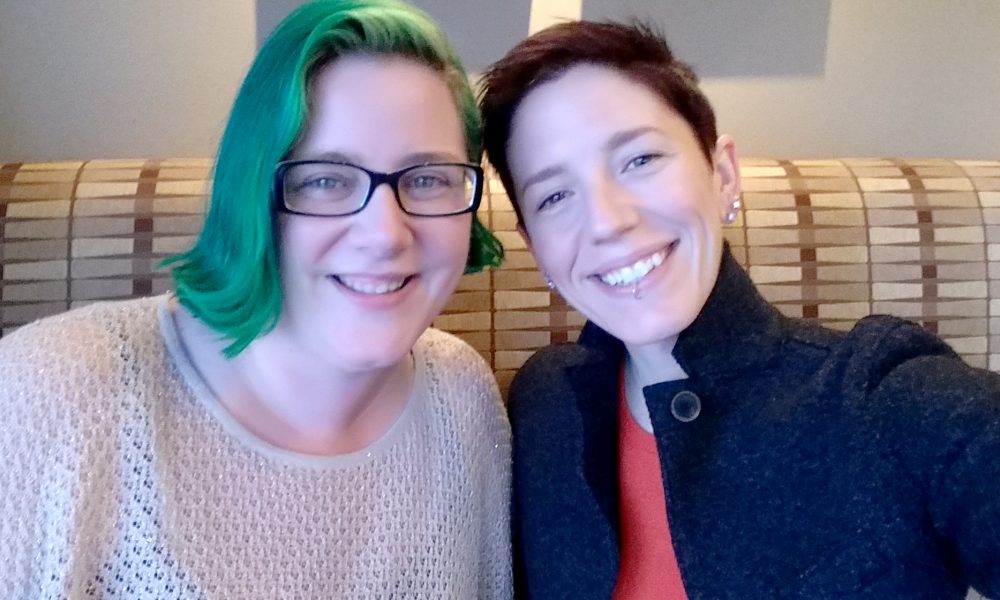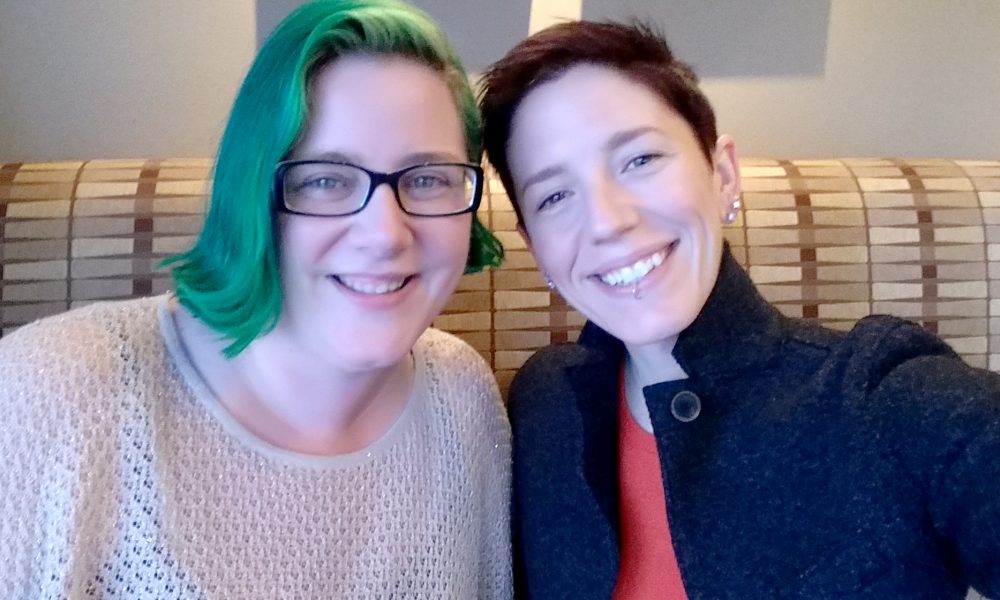 Today we'd like to introduce you to Brie Klug.
So, before we jump into specific questions about the business, why don't you give us some details about you and your story.
Our story began years ago at a quilting bee. Yes, they really do still exist, in nearly the same form they always have. A bunch of people get together to chat, quilt and of course, to eat. Besides being the youngest people there, Andi and I quickly bonded over our belief in the miraculous powers of garlic and apple cider vinegar as well as our unnatural fondness for quilting rulers. Even without her green hair or my lip ring, we were the odd balls, to say the least. So, for a few years we sat together and stitched, enjoying the feeling of total acceptance.
When the original owners of Red Hen announced their retirement, my husband Andrew (who has enough confidence for both of us) convinced me to talk with them about the retail quilt business and we ended up buying their shop! I dove in head-first learning everything I could, making changes and also making lots of mistakes. One wise move, however, was keeping the staff – as it turned out, I would need them desperately. Only 2 months later, I got really sick and they kept things going while my husband and I tried to figure out what was going on with me. As time went on without a quick end in sight, I broke down and told Andi what was going on. The timing was good for her, as she was in a good place to spread her wings a bit, and she jumped into action as only she can do. It turned out she was a perfect fit. Our styles and expertise are vastly different, which creates a diversity for the shop not often found. But we fit together perfectly because we're both sold-out to our love for quilters and our commitment to providing that "total acceptance" space we've always treasured.
Has it been a smooth road?
Nothing about Red Hen has gone according to plan! I had expected to be in the shop, serving customers, managing employees and teaching classes. And while I eventually was able to get some answers to my health, one of the by-products is that I'm no longer able to be in the shop regularly. Andi graciously stepped into my dream and she's better than I could've ever hoped to be! I get to live it out vicariously through her as she passes on the best stories and constantly reminds me that I'm still a part of things there, while I stay busy at home designing patterns, making samples and participating in shop planning and strategy.
She also had to completely alter her life to make this new vision work. On top of homeschooling her son, she completed a sewing machine servicing program and introduce her passion for vintage machines into the shop. As a business, we couldn't ask for more. Quilters are the best people and make the best customers. Our loyal following has supported us, forgiven our mistakes and helped celebrate our successes. We'd be nowhere without them!
We'd love to hear more about your business.
Red Hen has become a different place entirely. The original owner advised me to make the shop my own and I took the advice to heart. We look at and consider every single bolt of fabric we bring into the shop. If we don't like it, we pass on it. As I mentioned earlier, Andi and I are passionate about tools, so we make it a point to offer a wide variety of rulers, scissors, notions and patterns. Each item is considered before we bring it in. We work with local artists and independent designers whenever possible and love to feature the amazing work of our customers.
"The Hen," as our regulars have affectionately dubbed us, really is a little community and we work hard for foster that environment. We love teaching timeless techniques as well as introducing the latest and greatest our industry offers. As quilters, we know how hard people work on their projects. We want to support them in any way we can and we consider it an honor that they come to us for fabric, education, quilting services, machine repair and most of all for friendship.
Is our city a good place to do what you do?
Atlanta has an excellent quilting community. There's so many quilt shops that specialize in different niches, lots of guilds and bees that continue to encourage the art of quilting. It's also a great area for travelers. Especially during the summer, but all year long really, out of towners stop by for a little quilting fix while driving through.
Pricing:
Quilting Cotton Fabric – $8.49-$11.99
Full Service Quilting – starting at $2.5 cents per square inch
Sewing Machine Service – starting at $67
Contact Info: