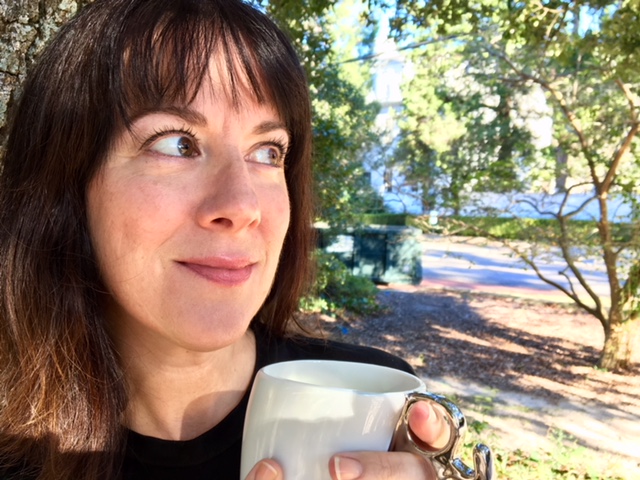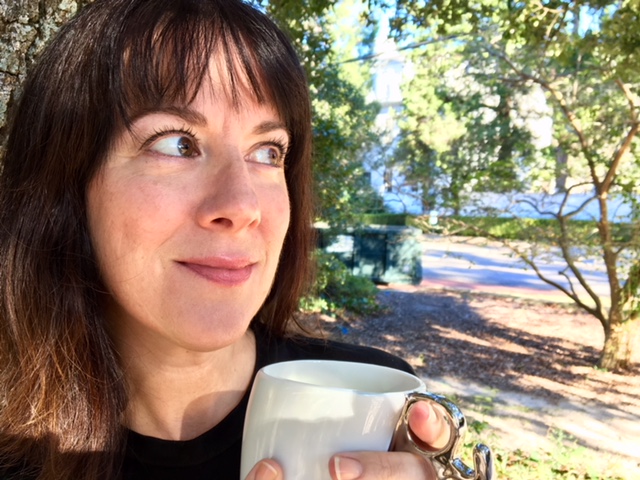 Today we'd like to introduce you to Christine Tomasetti-Sherer.
Thanks for sharing your story with us Christine. So, let's start at the beginning and we can move on from there.
From my childhood in Scranton PA through my adult-ish years in South Carolina, I have always been a restaurant person. As a kid, I was always maniacally excited to help plan a party or special dinner. I loved the graciousness of it & the easy vibe people always have after a good meal. I did a few years at a pizza place in high school, bartended and waited tables all through college. All through school I usually worked at least 2 jobs, and one or both of them was always in food & beverage, it seemed no matter where I lived or what I was studying, I was always drawn back to F&B.
At the start of 1995, I was 25 and had racked up a hefty pile of student loan debt trying to figure out what I wanted to do with my life. I really loved the community in Aiken, but the job prospects were pretty bleak for a young woman with a creative spirit, a psych degree and authority issues. I spent the early months of that year driving to Charlotte NC interviewing for mgmt. jobs at the big chain restaurants that were dominating the F&B scene at that time. Bennigan's, Chili's, Applebee's….every interview was more depressing than the previous one. I was not cut out for a homogenized, corporate job. It could be my Irish/Italian heritage, or the result of years working as a bartender in some pretty rough places, but I was opinionated and apt to call BS when I saw it. This character trait inevitably came across in the interviews. I wasn't getting any offers…nor would I like have accepted any of those positions. It wasn't me, and I knew it. During that time traveling back and forth to Charlotte, the only bright spot was time spent at this little coffeehouse called Dillworth's. I loved the bohemian vibe, I loved the diversity of the staff & customers, and I especially loved the art and craft involved in the preparation of coffee. Every time I left that little cafe, I felt inspired. I wondered if something like that could work in Aiken?
In the early summer, I noticed a small storefront in downtown Aiken available for rent. The space was perfect, not too big but with high ceilings and lots of space for art. It was full-on complete obsession at first sight. The landlord was up front that he didn't think Aiken was ready for a hippie coffee shop, but he hadn't had any other offers, so he gave me a 3-year lease. With $12,000 of borrowed money & a ton of sweat equity, the first New Moon Cafe opened its doors on October 16, 1995. The debacles were too many to recount over the next few years, but the food, coffee & service were consistently excellent and the community supported us. One of the things I am most proud of when I recall those early New Moon years is the way it became kind of a touchstone for drastically different people within the Aiken community. You would be hard-pressed to name any other establishment in the area where the local pastor drank a latte made by a girl with tattoos & dreadlocks and the police chief enjoyed a sandwich made by a trans teenager. I made it the cafe staff's mission to be authentic about who they were, but to understand that this may make some folks uncomfortable. We accepted the challenge and burden of always striving for excellence in the quality of our food and the friendliness and speed of our service. Anything less was unacceptable, and this professionalism made lots of people change their minds about what a guy with dreads or a girl with a shaved head was all about. It perhaps doesn't sound like a big deal in 2017, but in a small southern town in the 90's, it was rare. I think we opened a lot of minds during that time and it was a wonderful thing to be a part of.
The more I learned about the coffee industry, the more I became aware of how exploitative it was on the level of the farmers. Child labor, unfair wages & the exclusion of women in decision-making positions was common. Every time I took a sip this knowledge bugged me. The cafe had been open and humming along for 4 years and I was ready for a new challenge. In the late 90's I desperately wanted more control of what coffees I served and who I bought them from. Learning to roast my own coffee was a natural evolution for the cafe, so I got to it. Utilizing more borrowed money I traveled to a coffee show in Philadelphia to begin roaster training and buy a roaster. I remember being incredibly annoyed by the roaster-shopping experience because I couldn't get any of the sales reps to talk to me. Even when I asked a question, most of them would only make eye contact with the gentlemen in the group. Although I knew lots of women cafe owners, the roasting part of the industry was overwhelmingly men. There were no ladies in my roaster training class, and the instructor told me he hadn't taught a female yet. I selected a 10lb capacity AMBEX roaster (in part because those were the only reps that would acknowledge me). We named the roaster Tyrone (after the Erykah Badu song) rented the shotgun space beside the cafe and MoonBeans Fine Roasted Coffees was born. By the end of 1999, MoonBeans was the first Fair Trade certified roaster in SC and our coffees were in specialty stores & restaurants from Virginia to Georgia. With trusty Tyrone in almost constant production MB's worked ten consecutive summers brewing hundreds of pounds of coffee at the Bonnaroo music festival in TN.
In 2006, things were running smoothly and I was getting itchy for a new challenge. The downtown of neighboring Augusta GA had always called to me…I think it was because it reminds me so much of my hometown back in Scranton. At that time downtown Augusta was a lot grittier than Aiken, less polished but the art and music scene was exploding. There were so many young entrepreneurs operating in downtown Augusta but no place to get your morning coffee. Everyone told me that downtown Augusta was a night time place only, New Moon's day-time no alcohol concept wouldn't fly there. By that point, I had met my soul mate and future husband Tom Sherer. I was feeling 9 foot tall and bulletproof. This was going to happen. I found an empty storefront on Broad St, mortgaged the house and we got to work. In part, because we worked the Bonnaroo festival that year & had the 2 other businesses and a school aged child at home, the buildout of the Broad St store was grueling and dragged on all summer. The Broad St cafe finally opened in August of 2006. The next few years were really tough. Building a breakfast clientele is really difficult, it is a game of attrition. You have to delight one customer at a time and hope they will build you into there am routine. During this time I also really struggled to adjust to my new role working on the business instead of in it. It was a long slog, and a process of standardizing every aspect of the business so it could function when I wasn't there. Happy to report that while I still don't have it perfect, 23 years in Aiken and 11 years in Augusta tells me we at least hit excellent most of the time.
Overall, has it been relatively smooth? If not, what were some of the struggles along the way?
The recession was awful….it was the most challenging period of my career. We had just opened our 3rd location when the banks started failing and I was grossly unprepared and underfunded to handle this financial storm. I sought the help of the Small Business Association and they paired me with a Hungarian professor whose specialty was business anthropology. I'm a pretty sassy lady, but she utterly terrified me. I remember the first time we met, she asked me to explain my situation and why I had sought out help. I gave her the rundown on how overwhelmed I was and how dangerously close to broke my company was. When I finished there was this long uncomfortable silence. then she leaned across the desk and said in a thick Hungarian accent "This is truth-what got you here won't take you there". At that moment everything changed for me. The things I had learned over the past 15 years wouldn't get the company back on its feet. I needed a whole new skill set to take us there.
With her help, I escaped the pity party and did what I have always done, got to work. She provided me with the guidance and resources to learn everything I didn't know. I took business classes at the university. I read every coffee and food magazine I could find in search of the next trend. My husband got busy freshening up the dining rooms and storefronts of the cafes. We were operating literally day to day, week to week back then. I missed lots of paychecks and took very little time off. It was incredibly hard, but we never laid anyone off, and managed to grow during that 5 year period. it made me a better leader and a better person.
Alright – so let's talk business. Tell us about The New Moon Cafe/MoonBeans Coffees – what should we know?
New Moon Cafe first opened its doors in 1995. For over 20 years we've kept it fresh, funky & local. We serve up creative comfort food using fresh, local ingredients. New Moon roasts its own coffee in small batches, we bake our bread and pastries in-house and make our soups from scratch every day.
Outstanding food doesn't have to be complicated and expensive. At New Moon Cafe, we are committed to preparing authentic, locally sourced food in an extraordinary way!
Any shoutouts? Who else deserves credit in this story – who has played a meaningful role?
My family is amazing, my husband Tom and son Michael have always been so incredibly supportive and patient with the crazy lifestyle of small business ownership. I have also been incredibly fortunate over the years to work with a group of people who are truly extraordinary and deeply committed to great food and amazing coffee.
Contact Info:

Image Credit:
Tom Sherer
Elizabeth Cornelson
Getting in touch: VoyageATL is built on recommendations from the community; it's how we uncover hidden gems, so if you know someone who deserves recognition please let us know here.