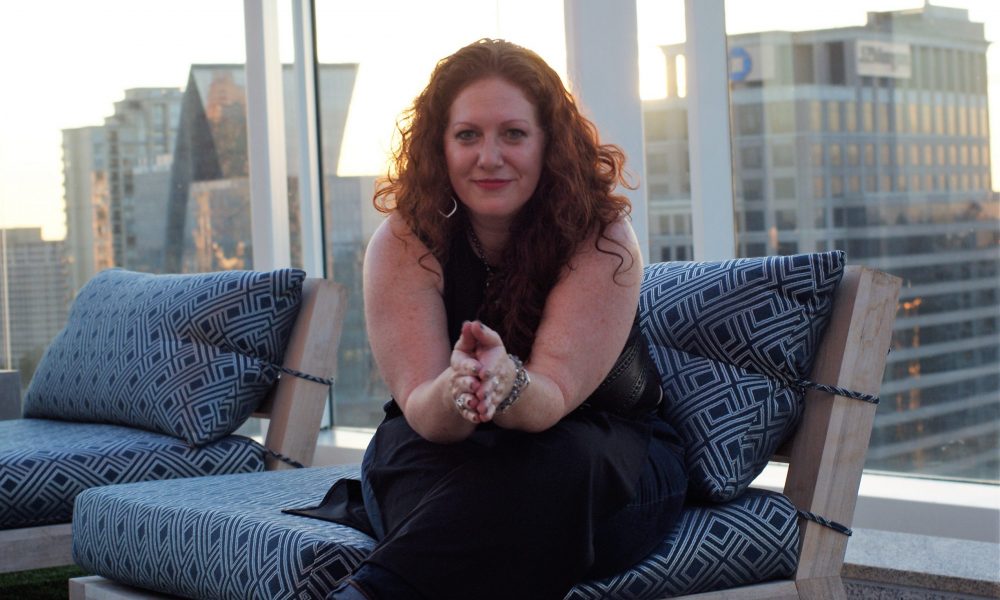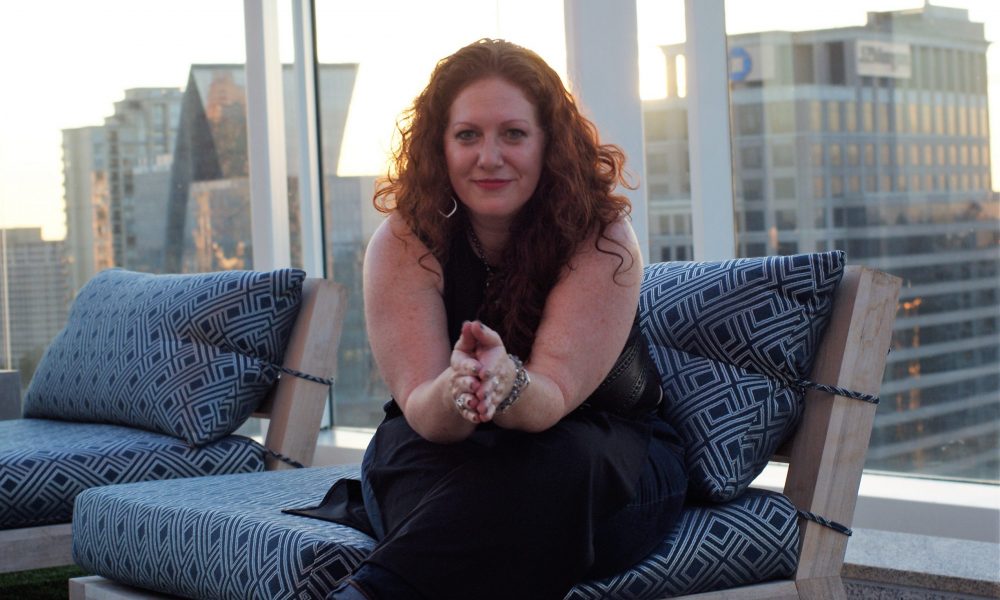 Today we'd like to introduce you to Claire Horner.
Thanks for sharing your story with us Claire. So, let's start at the beginning and we can move on from there.
Growing up, I wasn't the type that felt like I needed to help the world because I had it figured out. I felt like a sponge. That I could soak up the pain in people and wring it out in the sink (so to speak). Did you know it doesn't quite work that way? Yeah… I wanted to be a comfort, to be present so people didn't feel alone. Not necessarily to fix it for them – that felt wrong, disrespectful of their strength – but to be present.
Chances are good, that I tried to be with people in their pain in the same way I needed it. I know I felt too privileged to warrant the anxiety and depression I felt daily.
Religious messages did not help there. BUT, I did manage to strain out the idea that "love is for everyone, and heals." I know that's not the message church culture offers – that's just the song that rose out of all the noise.
I was born on an Army base, but we soon left the military. Moved around a few years and settled in Gwinnett County. Georgia has never been a great fit, but family needs are a strong pull. People are typically surprised I'm primarily from here, which seems to help those who don't feel like they "fit in" core areas of their lives.
I went to college wanting to work with people with learning disabilities and likely in the corrections system. I knew I didn't want to teach special education or teach, period. Teaching was for actual heroes.
When I finished undergrad, I had five ideas in my head for a career path, so I went to work in the field of Vocational Rehabilitation to decide next steps. I thoroughly enjoyed helping people find their strengths when they were facing circumstances that made them only focus on their limitations. Joining people on that path and unlocking passion, energy, and internal strength is what later led me to two degrees in psychotherapy and the past 15 years of life as a therapist.
I can't skip "the redhead experience" as an important part of my story. Everyone has to make peace with certain aspects of themselves, especially if they are different from everyone around them, including their family. I don't talk about it often since most people don't think about the impact ("Oh, I never thought about that" is what they say). Inside though, I now honor my differences and use it to be curious about others' experience. To this day I have a relationship with my hair that is tricky, and even though I don't blame my mother for taking a brush to it – I would NEVER. Accepting my light skin and polka dots was not quick. But, who else gets to call themselves an actual mutant?? That's pretty cool, I think! Thank you, MC1R gene mutation – I wouldn't be me without you!
Overall, has it been relatively smooth? If not, what were some of the struggles along the way?
I found that there are the obstacles that others put in our way that we have to climb over, under, or through, and then there are the obstacles we put in the way ourselves.
I grew up in a highly religious, fundamentalist – if you know what that means, household. My mother an artist, my father an engineer. And, I'm a 50/50 split. Enter external and internal obstacles. The life experiences that sprung out of those few things required me to untangle myself. But, not without bloody wounds. AND, a lot of wonderful aspects, too!
Managing school was quite difficult. I knew the code to get the "A" and pushed myself, but it took a lot of time. College was a depressive wash. Talk about needing therapy!
I had zero aspirations of coming out of college to get married until I was in it. No regrets there – but, please spend a portion of your 20s solo! Divorce after almost 20 years of being with someone will threaten to break your brain along with your heart. But, I did say threaten – it was 1 of the four most crushing events in my life, yet did not swallow me. I definitely claim that one.
Please tell us about ATL Shrink, Inc.
My clients know several things. They know they won't see me in the office before 10 am, but probably will at 9 pm. They know my artistic professional style leads to a lot of jeans, heels, and jewelry. They know I will remember details about their lives that they may forget and, I will tough love and gentle love them through to the other side of – whatever it is. I am in the business of seeing people. Really seeing them.
I'm a shrink – together, we're shrinking problems, concerns, and life blocks. Particularly, those that happen after sexual trauma and within relationships. I work with people to unlock the places in their lives that aren't working.
My logo is a keyhole. I've been collecting skeleton keys for many years. So, when I was developing the branding for ATL Shrink, it fit. "Together, we unlock your life" means that you're the expert of you and together we create the life you want. I see myself as part of the team that does that. We need people who help us learn things about our health, our finances, identities, our businesses, AND we need those who walk with us with a flashlight into ourselves to be able to really listen to our needs and desires.
The common title I'm given from couples is "translator," which is essential when working with almost any two people. The opposites attract thing is serious! I'm glad to bridge communication for that connection, but not just that – to teach them HOW so they don't need me.
That's a big difference in my business. Even though the assumption is that therapists want to keep people in therapy for decades – I say no. It's to fill in the gaps, teach the things, shine a light on important awareness SO THAT I'm not needed. Now, you might come back repeatedly to work on different layers or need ongoing care due to horrific experiences, but the goal is ALWAYS for you to be there for yourself.
Interracial relationships are still tricky on this planet, so my work with interracial and intercultural couples has definitely become richer with my own experience. There are common core difficulties and joys. I'm glad to help navigate.
Group therapy is my passion because so much happens in that room. The argument for most people is "But, I don't want to share with strangers. Or, hear their mess. That's not my thing." It's interesting because in our quiet moments we want to be understood, heard, and know we are not alone in the mental craziness. That IS group therapy. People coming together to say "I need insight on this," or to hear "You may not realize it, but you always seem to say what I need to hear." It could be a challenge in the form of, "well, if I was your partner, that would piss me off, too." When we hear others working on their stuff it is WAY easier to face our own. Taking personal responsibility for our lives is tough, y'all.
In our training, we hear over and over, "YOU are the tool." That means that while I don't make the session about me, my manner, experience, and presence is essential. If I check out or lose connection with the client's goals, the tool has failed. Now, that doesn't mean people like everything I say or aren't walked into uncomfortable territory. But, if you don't have moments where you hate your personal trainer – or your therapist – your life is likely staying the same. I'm deeply committed to you saying, "I never thought life could be like this!"
If you had to go back in time and start over, would you have done anything differently?
What would I have done differently?… honestly, because I'm so content in this profession, there are only 2 key things I would alter, professionally, and two things personally.
Minor in Business… therapists are notorious for thinking marketing, standard business practices, and making a strong living are heartless practices. I would have gotten a minor in business and let go of those beliefs WAY earlier.
Voiceover Career… I also would have started a voiceover career parallel to this one. I enjoyed reading textbooks for the visually impaired years ago, have voice training, and adore reading, so I've been grabbing spare moments to learn about the voiceover industry. I'm working towards recording psychology related audiobooks or products, and relaxation material. I would also love to be a script consultant. Those two things would have really rounded out what I have today.
Two personal changes would have made all the difference, too.
FUN… Playing well is one of the things that helps me do what I do – but, it took way too long to "get it." I was a pretty serious kid, so I'm making up for it! My partner of six years is a photographer so we spend a great deal of time on day trips and exploring. We're both night owls, enjoy experiencing food, and adore the city (well, cities). The past few years creating Halloween costumes has been amazing! I play way better than I did as a kid. Halloween 2019 will be the best yet!!
Facing the problem of trying to help too much (i.e. be controlling)… I'm a recovering type A and recovering codependent. Recovering in my world has meant learning to appreciate the big picture and small talk. It has meant resting. And, facing how much I try to control things. It is usually to TRY to make life more comfortable for other people or myself. But, I've tried to help too much sometimes and not recognized that the definition of help is different for each person. I'm still learning every day how to use that energy for myself so that I can be more present with others. I'm trading out efforting for "allowing." And, life is rich!
Pricing:
Psychotherapy $150-$175/50 minute (low fee slots, availability varies)
Group $25- $75/ 1.5 hours
Consultation $175/hour
Speaking or on-site group facilitation, Negotiable
Contact Info:
Image Credit:
Maurice Corwyn Kent – Corwyn Photography
Getting in touch: VoyageATL is built on recommendations from the community; it's how we uncover hidden gems, so if you know someone who deserves recognition please let us know here.