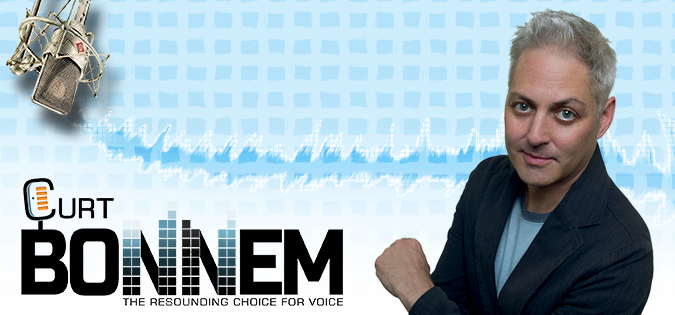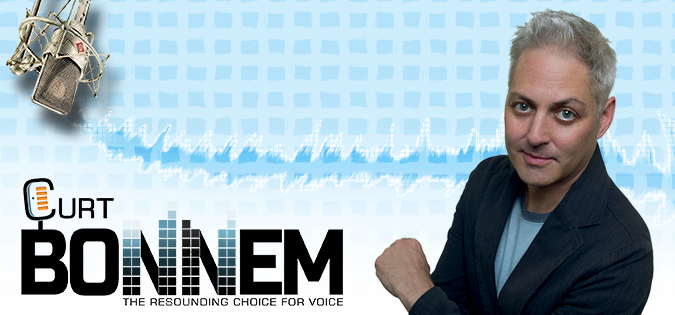 Today we'd like to introduce you to Curt Bonnem.
Curt, before we jump into specific questions about your work, why don't you give us some details about you and your story.
I originally hail from the Windy City, where I began my journey as a performer in the 5th grade as a chorus member in a children's theater production of Cinderella. During the opening night curtain call, I thought to myself, "This is what I am gonna do!" and have been performing in one medium or another nearly non-stop ever since. Music was also a major part of my life from the time I was very young. My father taught me to play the piano, and he also sang in a barbershop choir, which kick-started my love of singing. I picked up the guitar in college and even fronted a band in the mid-90s playing around the Sunset Strip. Unsurprisingly, stage musicals have been a big part of my stage career.
My passion for performance and storytelling branched out into other areas as well. When the breakdancing craze hit middle America in the 80's, I took up the mantle 'Professor Pop' and would participate in weekly dance battles and taught at a local dance studio. In my teens, I became a professional variety performer after taking up JUGGLING and magic with a few high school friends. I won the 1987-88 Junior National Championship of the International Juggler's Association and worked doing comedy juggling and magic at places like Six Flags, Sea World Florida, private parties and was the youngest paid performer at King Richard's Renaissance Faire in Wisconsin. My juggling partner and I even braved the world of Chicago comedy clubs with our act. My fiancé likes to tell me I'm basically a carnie. College (and weather) took me to Los Angeles, studying film production and theater at Cal State Northridge, where I continued both performing in every show I could as well as making films. During this time, I also gained membership in the screen actor's union and landed my first agent.
Throughout my years in LA, I became highly active in the theater community, where I was a cast member in many award-winning productions, some of which took me to places like Moscow, Edinburgh, NY and even down south to TPAC in Nashville. Getting into the on-camera world, I did national commercials, film and TV including playing a serial killer on Criminal Minds and bad boy rock-n-roller, Brad King, in the award-winning web-series Old Dogs & New Tricks (now available on Amazon Prime.)
My career took a major turn a couple of years ago when I began narrating audiobooks. My parents, who are big audiobook fans, thought with my acting experience and ability to do numerous accents and voices I would be good at narration and strongly encouraged me to look into it. I did a lot of research, spoke with other narrators, and in December of 2017 built myself a home studio and dove in headfirst. I landed my first book in January and have been working ever since. I fell in love with it immediately. I mean, what actor doesn't want to play all the parts? I also began studying other areas of voiceover and became very active in the community. Last June, I was honored to be the recipient of the Mark Twain Narrator Scholarship to the Hear Now Festival in Kansas City. My fiancé (Jaime Andrews) and I moved to Atlanta in August of 2018, where I was able to build a professional VO studio in our house on the West Side and continue to advance my audiobook and voiceover career while pursuing the vast amount of on-camera work in the region as well as the excellent Atlanta theaters.
We're always bombarded by how great it is to pursue your passion, etc – but we've spoken with enough people to know that it's not always easy. Overall, would you say things have been easy for you?
I learned a valuable lesson as a 16 year old after breaking my neck while performing an acrobatic routine with a circus in downtown Chicago. Yup, you heard that right. It was really the first major challenge I'd faced in life and was a very difficult time. However, I was incredibly lucky I was not paralyzed and had excellent medical care. My roommates in the hospital were both paralyzed from the neck down but I never once heard them complain or feel sorry for themselves. They always maintained a positive attitude, and I thought to myself that if they can remain hopeful facing such adversity, then I couldn't let my far less serious problems get the best of me. It's a perspective that has helped me throughout my life.
I don't think anyone in the entertainment industry would tell you it's a smooth ride. As an actor, particularly, you are constantly dealing with rejection and the judgment of others, not to mention a massive amount of competition. There have been many ups and downs. Some interesting side jobs came out of that struggle; everything from performing at kids parties as a costumed character to doing Tarot readings over the phone (remember the Psychic Friends Network?) to making gourmet grilled cheese at a pop up stand to run a department at an online advertising firm. I also used some other creative technical skills like graphic and web design and video editing, to make ends meet.
As a voice actor and audiobook narrator, one of the major challenges is managing your own business. While I feel I have much more control over my career in VO than as an on-camera talent, it requires a different set of marketing skills and business planning. Much of it is self-generated and self-managed. Audiobooks are also very time-consuming, and while it's fantastic to have a lot of work, maintaining a proper and healthy life/work balance can be difficult.
We'd love to hear more about your work.
I think there are four key elements I bring to my work; versatility, flexibility, commitment and authenticity. From the very beginning, I was drawn to character work. My favorite projects have been ones where I've had to transform myself both physically and vocally. I approach every role as a unique individual and strive to give them their own voice, physicality and personality. From playing real-life individuals with distinctive characteristics like Frank Sinatra, Tennessee Williams and William Burroughs to purely fictional roles where I can create everything from the ground up. I've done a lot of work studying accents and dialects and developing character voices, which has been a huge benefit in my work as an audiobooks narrator and voice actor. I've narrated books that have 70+ characters and a dozen different accents. Having someone who has just watched me on stage for two hours not recognize me afterwards is about the best compliment I can think of.
I have always thought my job as a performer is to facilitate the overall vision of any project I'm involved in. The ability to be flexible in working with a director, author or client is critical. Good collaboration creates a good product, and I strive to make that collaboration smooth, fun and productive. If you hire me for a project, you can be confident that I will be reliable and deliver whatever is necessary. That also encompasses technical abilities as well, such as being knowledgeable in production. I have worked on both sides of the camera, stage and mic as director, producer, editor, sound designer and more. In my voiceover work, I've developed a wide range of knowledge and skill in areas like acoustic treatment, editing and mastering and have been working producing voiceover demos.
Commitment and authenticity go hand in hand. Whether it's playing a broad musical theater role, dozens of characters in an audiobook, a psychotic serial killer on TV, or giving a conversational commercial read for a VO, being fully committed is of vital importance. That commitment facilitates authenticity. If you are fully invested in the story you are telling. The audience will go with you.
What are your plans for the future? What are you looking forward to or planning for – any big changes?
Last fall, I performed in the annual production of Lend Me an Ear at The Shakespeare Tavern, a live performance of old time radio shows and fundraisers for the Atlanta Food BANK and look forward to doing it again this fall. Aside from some TV work, my fiancé and I recently brought a hilarious cult hit stage show from Los Angeles to Village Theatre. Called Magnum Opus Theatre, it takes real, terrible screenplays and performs them word for word, every misspelling and ridiculous stage direction intact and performed literally. We hope to see it return later this fall, so keep your eyes peeled!
This year I also became a member of the Atlanta SAG VO Committee and will be a staff member at the VO Atlanta Conference at the end of March. It's a truly wonderful community, and I hope to be able to help in developing the voiceover industry here in ATL. I am looking to begin coaching new folks on audiobook narration and production. As of now, I work full-time narrating audiobooks for large and small publishers and independent authors as well as doing various other genres of voiceover and continuing my pursuit of theater and film work.
Contact Info:
Image Credit:
Jessica Sherman-Prince, Mark Corben, Peter Konerko
Suggest a story: VoyageATL is built on recommendations from the community; it's how we uncover hidden gems, so if you or someone you know deserves recognition please let us know here.