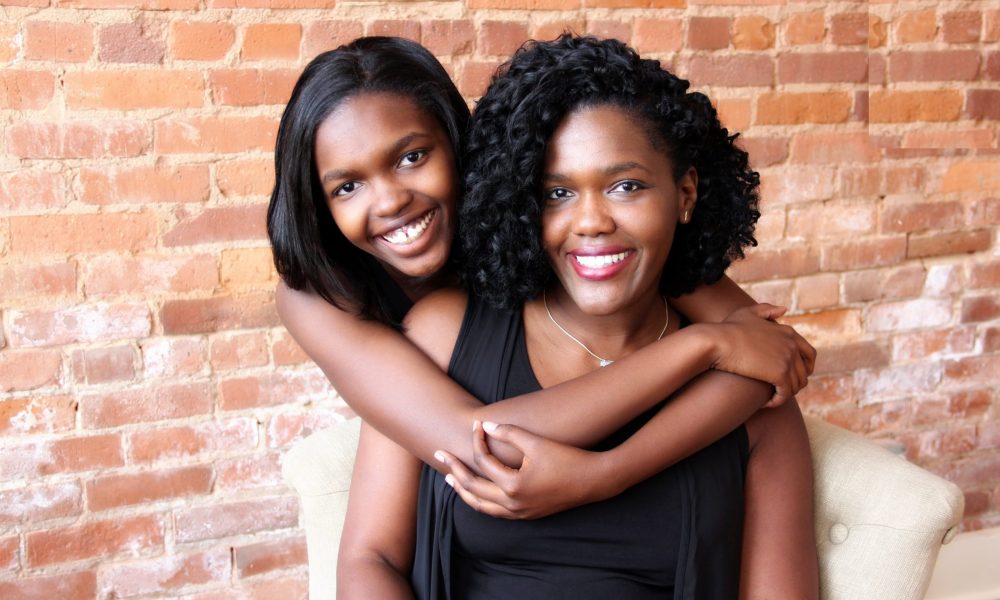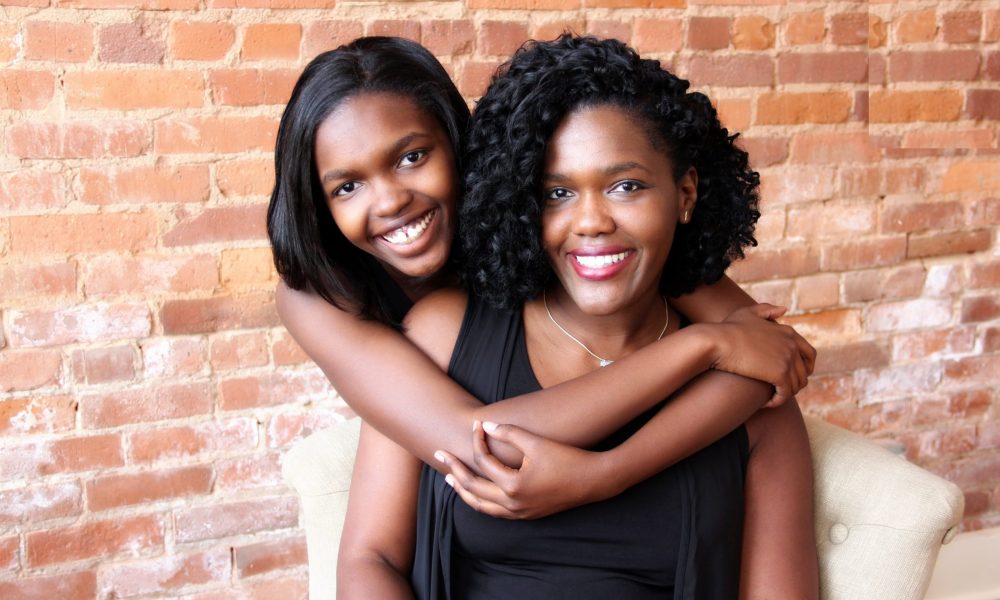 Today we'd like to introduce you to Cynthia Rena Boyd.
Cynthia Rena, let's start with your story. We'd love to hear how you got started and how the journey has been so far.
Growing up as a young girl, I always knew that I wanted to do something great. I knew that I wanted to do something different-unique if you will, but what I did not know was how I was going to do it.
I was born and raised in Shreveport, Louisiana. I lived in a two parent home with my siblings. I had tons of friends in the neighborhood and at the schools I attended. We attended church on a very regular basis. One would think all would be well…but unfortunately for me at that time, I thought differently. My neighborhood was not the best, in fact, in my young eyes, I viewed it to be horrific. Back in the 90's, gang violence was at an all-time high, and we lived in the midst of it. My parents did the absolute best that they could with the resources that we had; but I had my mind set at age eight that I would move as soon as I could, to go do something great!
Years passed, and as soon as I was able to move forward on my own, I did. I was excited to move away from home and establish a new life at the university. I figured college was the way to go. Surely it would open me up to a new level of independence – and boy did it!
I was doing a phenomenal job academically, but I still wanted to do more. Two years into college, I decided to join the armed forces… the Louisiana Air National Guard to be exact. I had no idea what I was getting myself into, but I was committed to giving it my all. Joining the Guard instilled in me a level of discipline like no other. It is a discipline that lives within me today and it will carry me throughout my lifetime.
Within months of my return from my military training, I would almost immediately get pregnant. Once I received confirmation that this was in fact true, my life at that point would change forever. I was only 21 years old and I had to move back home to Shreveport with my parents. While many people thought that was the end for me, it was just the beginning.
Over those years, I successfully completed my military duties and received my first Bachelor's Degree without skipping a beat. To say it was hard would be an understatement, but I never felt a desire to give up. Being a single mother was not easy. I had family support, but at the end of the day, I was solely responsible for my baby girl.
It was so hard returning home to Shreveport. I actually hated it. I knew I had to move quickly to relocate to the place where I dreamed of being which was Georgia. As a young girl, I always knew that I wanted to live in Georgia and have my own business. So when I wasn't feeding, playing with, and taking care of my daughter, I was developing a strategic plan to make my move to Georgia to birth my business!
We're always bombarded by how great it is to pursue your passion, etc – but we've spoken with enough people to know that it's not always easy. Overall, would you say things have been easy for you?
This has been one wavering road! Not many people know that I lived in Georgia for a short period in 2008. I call that period "My Second Attempt" at starting a new life away from my hometown. Looking back, I realize that it was not my time. Despite all of the planning that I did in preparation for the relocation, I still did not succeed. Nothing went right during my transition to Georgia during this attempt. 13 hours prior to me leaving Shreveport, I was in a minor car accident. Someone rear ended my vehicle, but I was not going to let that stop me. The damage was minor, and my car was drivable, so I still planned to leave. My parents didn't want me to go. I even had friends who insisted I stay, but I needed to move forward. I will never forget the feeling that came over me when I woke up to get on the road to Georgia at 1:30a.m the next morning. It was storming, and I did not (and still do not) like driving in the rain. This thunderstorm was a storm that I had never seen…EVER before in my life. I knew it was God ordering me to be still, but I defiantly moved forward. To this day, I sit in tears and I constantly thank Him and praise Him for keeping me safe and protecting me during that time. After a treacherous 16 hour drive, I safely arrived to my new home in Georgia where I started my new job and began to develop a new life for my daughter and I.
I did not have any family or friends in my new lovely city. The support that I was used to was hundreds of miles away. It was just my daughter and I, and all I can say was I did the best that I could to keep us in Georgia, but within a matter of months, I was back in the good old city of Shreveport…again…and I was devastated. I felt defeated. Some of my "friends" laughed at me, but I did not allow that to break me down.
Between 2008 to early 2010, I jumped over hurdle, after hurdle, after hurdle. There were also many highlights during this time. I found myself doing what I loved, and that was working with children of all ages and walks of life! Between that and being a wonderful mother to my wonderful daughter, I felt good about being in my hometown. I started to become grounded and I began to develop a surreal peace about where I was in my life.
Just when I thought I was finally starting to catch a breath of fresh air, the year 2009 would literally knock me off of my feet. I began to lose my vision in my right eye. I immediately had to stop working, undergo an extensive eye surgery, and endure a rigorous recovery period. I was ordered by my eye doctor to lay face down in a headrest for seven days at home as part of the healing process for my eye. I was always on the go, so for me, I felt like those were the worst seven days of my entire existence, but they weren't. As a matter of fact, they were the best days! While down, I learned how to meditate, fast, pray, listen and learn from God. I received my life's vision from God during this seven day period. The exact blueprint of my life's purpose was placed on my spirit while I was recovering from my eye surgery. God instructed me on the exact day to move back to Georgia to begin to build my business, Listen and Learn LLC.
In 2010 my daughter and I hit the road again! I-20…Eastbound with only $500.00 dollars to my name and a newfound amazingly high level of faith. Even though multiple challenges presented themselves along my journey over the years, I must say that the 3rd time is a charm!!! Here I am in 2020, with two Bachelor's Degrees, several certifications, an amazing daughter, who is now a college freshman, and an extremely successful multi figure business that continues to grow each day! I serve my community by working with some of the best children and their families! This is my God-driven purpose, and I thank God each day that He has allowed me the opportunity to live within my dreams!
We'd love to hear more about your business.
Listen and Learn LLC, DBA The Collaboration Station is a social skills space for children of all ages to come to communicate, positively collaborate, and share their thoughts and wonderful ideas with one another, all while having fun! I work directly with children by providing social skills training, academic training and behavior training through small group sessions.
As I shared earlier, I hold two Bachelor's Degrees – one in Psychology and the other in Paralegal Studies. I am also a Certified Brain Trainer. I have 23 years and counting experience in mental health, special education, and childcare administration. I am also a proud veteran of the Louisiana Air National Guard. I am the host of two successful podcasts, Our Collaboration Station Podcast on Spotify, where you can listen to my book, My Writings in the Sand: A 21-day Interactive Guide to Obtaining Peace, and the Listen and Learn with Me Podcast on Spotify, where I share positive life tips for young children all over the world, to listen to at their leisure.
I am known for giving children an amazing social skills experience! My kiddos are always eager to attend their social skills sessions, whether they are in person or virtual. They always come ready to communicate, collaborate, and share their wonderful thoughts and ideas with their peers all while having FUN!
What sets me apart from others is that I make a conscious effort to include my students in what I have planned for them. We focus heavily on all aspects of life and we do it in a way that is enjoyable. I also keep in close communication with all parents, through extensive notes and face to face debriefings. I know that challenging behavioral situations can arise at any time, and the parents that I work with know that they can contact me anytime they need.
What I am most proud of as a company is that I am still successfully operational through this pandemic! I am still able to connect with my young ones to give them the support that they need during this time. I am also proud of myself for never giving up despite life's most difficult challenges!
I am happy to share that I am on a progressive path towards retiring in 5 years. Of course, I will continue to fulfill the daily duties of my businesses for as long as there is a need. I've simply set myself up over the past ten years by working hard so that I can peacefully relax during my later years in life.
As far as additional future plans, Listen and Learn LLC will be expanding a part of our program to schools that are located internationally! This is a newly developing project and I am looking forward to sharing more details when the time comes!
What were you like growing up?
Growing up, I was always on the go and into all things FUN! Ironically, I am still the exact same to this day!
Pricing:
Free Initial Phone Consultation
Contact Info:

Image Credit:
Angel Geurin Bailey, Megan Rena Will
Suggest a story: VoyageATL is built on recommendations from the community; it's how we uncover hidden gems, so if you or someone you know deserves recognition please let us know here.