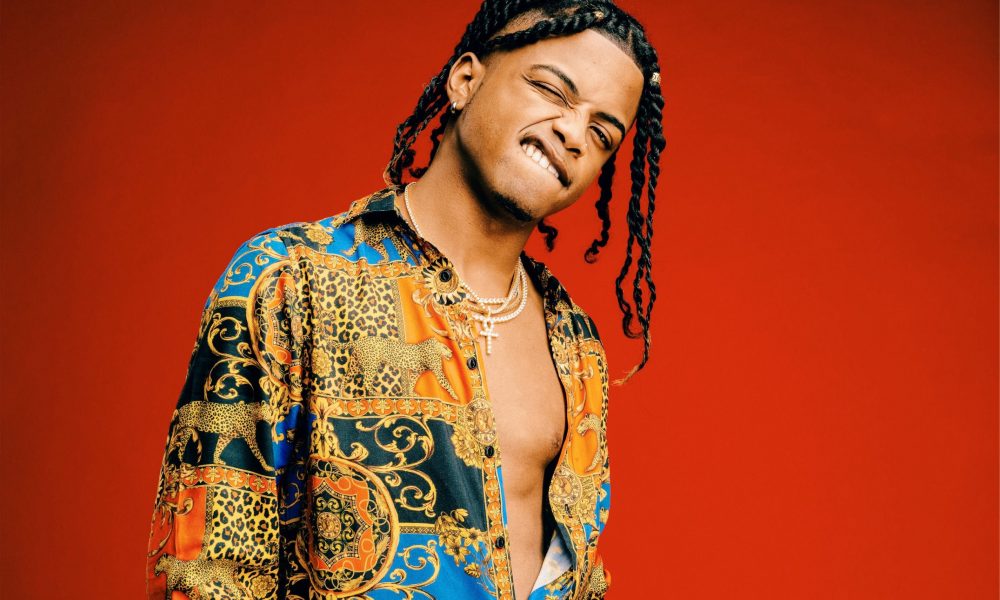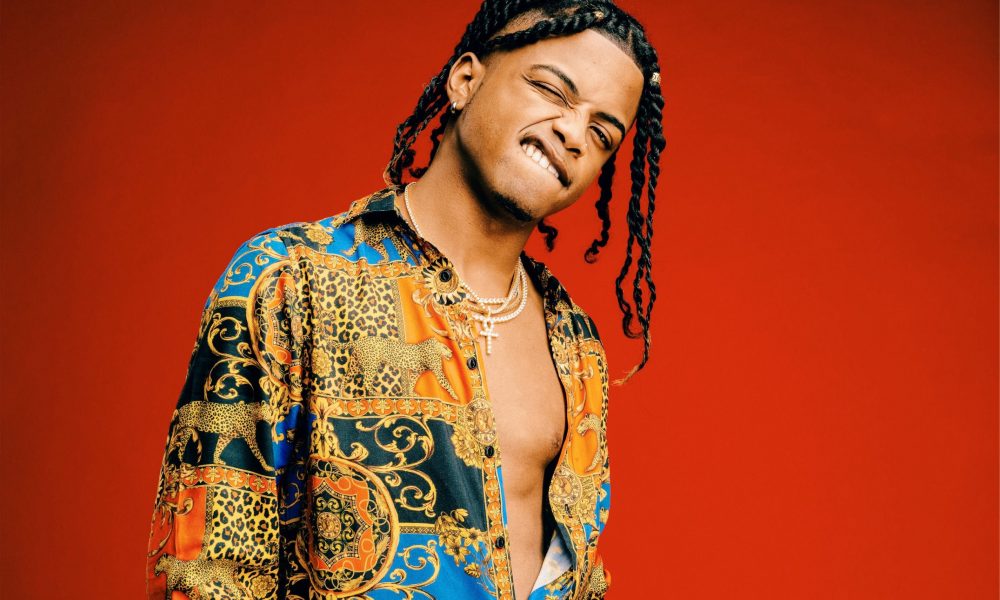 Today we'd like to introduce you to Damez.
Every artist has a unique story. Can you briefly walk us through yours?
I was born in Jackson, Mississippi on April 27, 1994, as the youngest of all boys. I started writing music and poetry when I was a young child, maybe 5 or 6. I was very shy, so I would often perform in front of my family members during the holidays to help kill my stage-freight. My family relocated us to Atlanta, GA when I was six years old. I played sports up until about middle school, and in high school, I was named Best Dressed, the Homecoming King, Prom Prince, and the Yearbook Editor. However, growing up black and LGBT in East Atlanta was not a very easy road, and I honestly had it a LOT easier than others did. I like to thank my brother Ryan for that. Still, I often felt like I needed to suppress my interests, desires and ultimately certain elements of my complex personality in order to navigate through my adolescence, without just, simply ending it altogether. I actually tried to a couple of times and failed. Trying to find, love and accept myself has been a long road.
In high school, my parents' marriage hit a point of no return, leading to a tragic divorce and a tarnished family unit. Two years later, my brother Ryan was murdered at 19 years old, during his freshman year at Jackson State University (a Google search of "JusticeForRyan Jackson State" will turn up some links I still find extremely difficult to click on). I had to wake both of my parents up out of their sleep the night of March 24, 2012 and tell them that their son had just been shot. We drove 6 hours to Jackson from Atlanta, still not knowing if he was alive. The university never contacted my parents and informed them. We didn't officially know of his death until we arrived in Jackson and was told to wait for someone in the homicide department. Throughout that week, I organized rallies around campus and raised a lot of attention via social media. I wasn't able to really grieve until after the chaos of the fight me and my family put up against the school for how they handled my brother's death.
I was arrested for the first time a week after I returned to Georgia for speeding and possession of marijuana. I literally thought my life was spiraling out of control and ending. I was able to get out and was placed on probation.
My transition period from high school to college, from adolescence to adulthood, was filled with tragedy and left me very depressed, lost, vulnerable and suicidal. I started college in Fall 2012 at Georgia Southern University in the midst of these heavy emotions. During my freshman year, I violated my probation and got locked up for the second time, in the same county. This time I had to stay there until I went before a judge. My entire college career was almost ruined by my irresponsible choices. Luckily, the judge had heard of the #JusticeForRyan movement earlier that year and decided to grant me mercy.
During my sophomore year of college, I purchased my own studio equipment, researched and taught myself a lot about recording and the industry, and began recording my own music. I made my music into another course of my semesters-something I HAD to spend time on every single day in order to succeed, to grow, to get better. In December 2014, I released my first project via SoundCloud, an EP titled Midnight on Cloud Nine. In my third year, I fell in love, left school and moved to Texas. When that ended, I came back to Georgia to finish up my degree, knowing a lot more about life, love, and myself as a person. Since then, I've graduated college with a degree in Communications, and have released two more musical projects, this time through iTunes/Amazon and all other digital streaming platforms, respectively full-length LPs titled 'The Art of Extravagance' (2017) and more recently, 'Boy Meets World' (2018), which talks about the triumph as well as the struggles that come with graduating college, especially as a black-LGBT male in today's social climate. I began performing live around the Atlanta area in Spring 2016.
Please tell us about your art.
I write and record original music. I have my own studio equipment in which I use to track and record my songs. Once I'm finished, I transfer the files to one of my engineers to be mixed/mastered. I self-distribute my own music out of pocket to the digital streaming sites because I want my music to be accessible globally. My music is mainly hip-hop & R&B, but I also incorporate elements of other genres in my music, such as pop, gospel, alternative, etc. My music isn't just one thing or one sound, and I take a lot of pride in my versatility as an artist. You can't just listen to one song, or two, and think you have me figured out, and I love that my music is a direct reflection and translation of my complexities as a human being. Aside from the bops and the braggadocio, I also talk about love and relationships, social issues such as racism/homophobia/police brutality, and personal life issues. I believe there is something for everyone in my catalog.
I've always had an extreme passion for music and I've always viewed myself as an artist. I also understand that there is a large percentage of [black] youth that are currently growing up without any role models, without anyone telling them or showing them that it's more than okay to be who you are. There are even adults that are still carrying those burdens of social anxiety and insecurities, never truly living in their truth. I grew up in an environment that told me I didn't belong, and I felt very alone a lot of times. I also dealt with a lot of tragic events, ones that could have shaped my life in a completely different way depending on how I responded. I want to show people that regardless of what you've been through in life, it's not over. You can still go after your dreams and fulfill your purpose. I aspire to inspire people to be the best version of their complete selves, and be proud of who they are and where they come from; to appreciate their complexities and own their individualism. I want so badly for my black, gay youth to be proud of who they are and to grow up not feeling alone in this world because you aren't and you're enough. I want to show people that the "black gay male" is not just one thing, or two, or three, because for so long we've been placed in a box with no room for distinctiveness. Now in my life more than ever, at 25 years old, I feel so damn compelled to uplift and inspire my people. I want black men and women, in general, to be proud of themselves and how far they've come. I want to help bridge the gap between my fellow black brothers, straight and gay because I feel like we have so much more in common than we think, and if we stick together, we are truly unstoppable. Lastly, I want the world and society in general to be a more accepting and loving place. There's room for all of us and our differences here.
As far as my artwork for my music projects, I take my artwork and presentation extremely seriously! The artwork is the first thing you see, and I've always held presentation and aesthetics at a very high standard. For example, The cover for 'The Art of Extravagance' LP took about a year to complete and was collaboratively designed by a total of 4 artists: myself in the US, and three other artists from Australia, United Kingdom and Dominican Republic, respectively.
Choosing a creative or artistic path comes with many financial challenges. Any advice for those struggling to focus on their artwork due to financial concerns?
Take your time. There's no deadline on when you should do something you truly want to accomplish in life. Nothing worth having ever comes easy. Sometimes we are so zoomed in to what we are currently focused on that we get overwhelmed and discouraged. Some of the best advice I've ever received was to simply "zoom out"- try to see things from a larger perspective and it will help you realize that this current hump in the road is just a minor hump, and you have so much to look forward to once you get across it. Save your coins and do your research to make sure you are investing your hard-earned coins in the right places, because artists like us get scammed all the time (I have been too). Continue to mold and evolve your craft as you're being financially responsible and when the time is right, you will not only know it, but you'll be more than prepared.
How or where can people see your work? How can people support your work?
My website is the best place to see my work. I update it frequently with all of my music, photo shoots, music videos, documentaries, live performances, and even additional content for my supporters. My music is also on iTunes and Amazon for purchase as well as all of the digital streaming platforms, including Apple Music, Spotify, TIDAL, etc. You can also follow me on Instagram or Twitter @Damez.
Contact Info:
Image Credit:
Alex D. Rogers, Garfield Larmond, Isaiah Jones, Jerome Baden, LexiPoo
Getting in touch: VoyageATL is built on recommendations from the community; it's how we uncover hidden gems, so if you know someone who deserves recognition please let us know here.