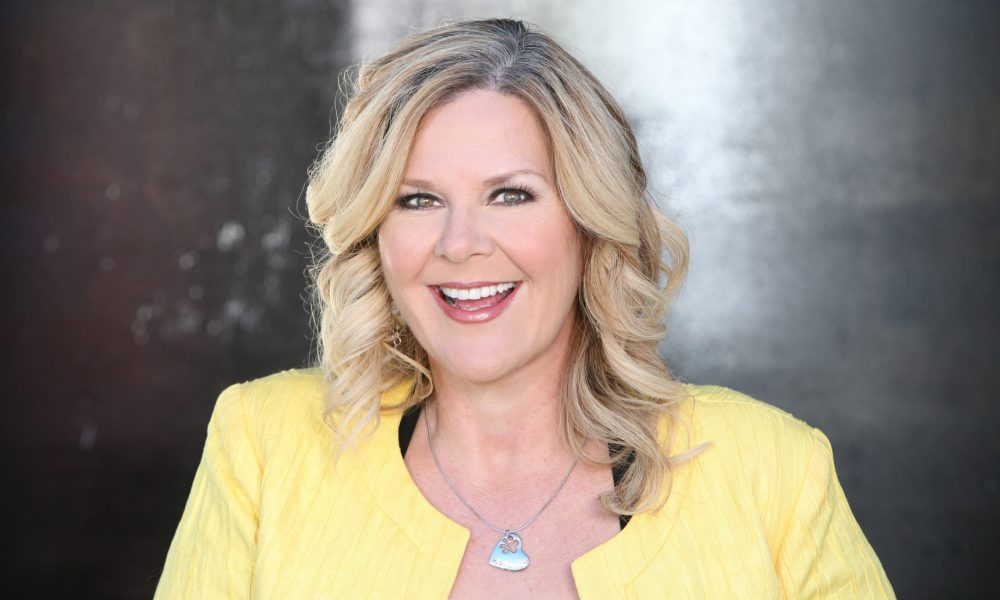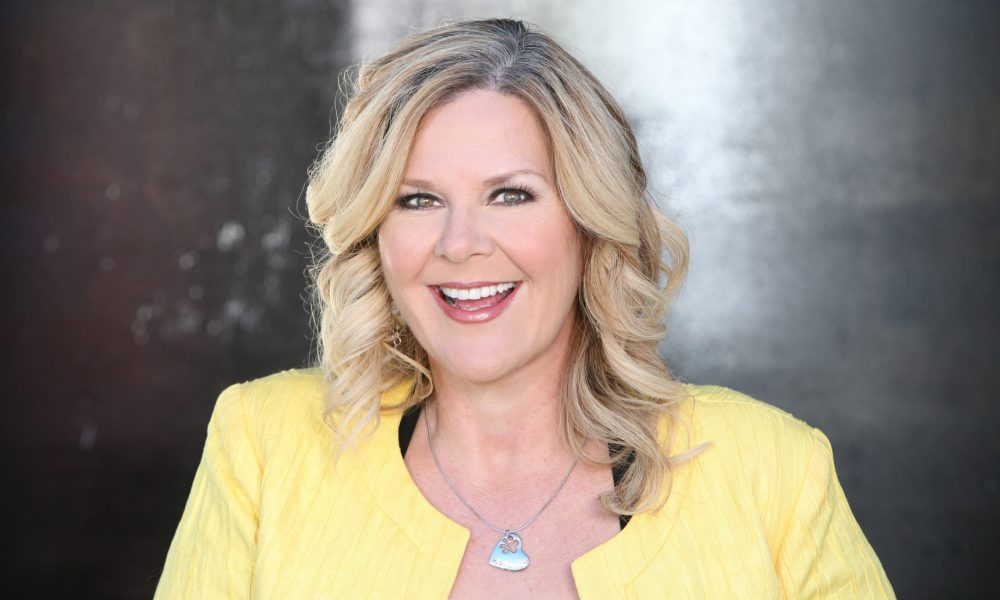 Today we'd like to introduce you to Denise Fleck.
Denise, let's start with your story. We'd love to hear how you got started and how the journey has been so far.
For our first wedding anniversary, my husband and I "became a family" by adopting a dog from the local animal shelter. As we passed Cage #31, a yellow dog with a tail wagging faster than an out-of-control windshield wiper was pressing the side of her face against the metal rungs eagerly trying to be noticed. Her gentle cry and soft brown eyes drew us in while her excitement for life won us over the moment we approached her. We stood there wondering how such a loving canine could have ended up in such a predicament — it was her last day at the shelter before being euthanized. We adopted that yellow Labrador Retriever, named her "Sunny" for her color and disposition, and she quickly became the sunshine of our lives. Sunny went everywhere with us, and we'd regularly treat her to mornings at the local dog park followed by breakfast at one of her favorite outdoor cafes. Together we participated in dog walks raising money for less fortunate animals, explored the local hillsides and vacationed at dog-friendly locales, but mostly…we just lived our lives grateful we had been brought together. All our friends knew "The Sunny-dog" (as we affectionately called her), and she loved everyone.
The morning of February 14, 1997 began a harrowing day for Sunny. Waking on her bed next to ours, our precious girl was unable to move and was in agonizing pain. Although we didn't know what was wrong, we deduced some sort of back or neck injury had befallen our furry child, and we feared picking her up could make it worse, especially since we lived in the hills several hundred feet uphill from our car. So, we waited for a Veterinary Technician to come to our house, put Sunny on a stretcher and quickly get her the medical care she so desperately needed. In the midst of this great distress, I will never forget the concern exhibited by our doggie friend and neighbor Pooches. It was as touching a moment as I have ever experienced and proved beyond the shadow of a doubt that humans are not the only life form to possess emotions (as if I ever doubted it).
The Vet Tech was strapping Sunny to the stretcher while I stroked her head trying to reassure her that all would be okay. Pooches wandered into our yard through the open gate and with such a look of concern in her graying face, licked Sunny's cheek. She then nudged Sunny's ear several times with her nose to comfort her and whimpered a gentle sigh. As we lifted the stretcher, the small black dog stood back to clear the way and then let out a sharp and forceful bark addressed to Sunny as if to say, "Don't worry pal. You'll be alright, and I'll keep watch until you get back." Pooches paced self-confidently back and forth at the top of the hillside as we carried the ailing Sunny-dog down the long and winding steps. Long story short, Sunny had ruptured 3 discs in her spine and needed surgery. After recovering she bounced back to her full-of-adventure self, and I was determined to never again be unsure when my furry child needed my help, I left my job as a Motion Picture Publicist, began training, practicing, volunteering, training some more and over the years have been rewarded a hundred times over by the animals who have been helped by what I teach. Because of Sunny, I developed my proprietary Pet First-Aid & CPCR (Cardio Pulmonary Cerebral Resuscitation) program and have personally instructed more than 15,000 humans plus millions more via television appearances (CBS "The Doctors," Animal Planet's "Groomer Has It" and "Pit Boss," Kirstie Alley's "Big Life" and more). It seemed a natural complement to create a line of Pet First-Aid Kits because even though I would teach what to put in a kit, peeps just rather have things ready to purchase!
After Sunny crossed The Rainbow Bridge, I wrote an article about my next love, Sushi the Akita, and her story appeared in "Dog Fancy" Magazine which led me to my freelance writing career. The success of the classes and continuing to adopt senior dogs (Mr. Rico the Black Lab, Rex the Border Collie-Akita & Bonsai the Akita) led me to writing books and developing classes on Senior Pet Care while my volunteering at my local animal shelter led me to teaching high school animal care and realizing that although kids don't always listen to their parents, parents do in fact listen to their kids as my lessons were having parents ask me which is a better food for their family pet. This made me think that by writing books for children, not only would I be teaching the next generation of animal care givers, I would be capturing the attention of their parents and grandparents too, so that led me onto writing that genre with my "Don't Judge a Book by its Cover" winning Best Children's Book in 2014 by the Dog Writers Association of America! DJAB stars my black Lab Mr. Rico while the sequel "Start Off on the Right Paw" showcases my Akita Bonsai who had a heart on her side!
The third installment will feature my current love, Haiku the Chikita (Chow-Akita mix) and will be out mid to late 2018. Teaching Pet First-Aid led me to teaching all types of animal people and groups. One, the Southern California Animal Response Team, caught my eye and attention and I soon became a member learning how to rescue animals from disasters. Couple this with a decade's more training, practice, workshops and being deployed and I drafted my then city's (Burbank, CA) Animal Disaster Plan and then wrote my 9th book, "The Pet Safety Crusader's My Pet & Me Guide to Disaster PAWparedness." My 10th book, "The Pet Safety Bible," is an 8X10 260-page culmination of all my teachings-to-date and will be available January 2018!
We're always bombarded by how great it is to pursue your passion, etc – but we've spoken with enough people to know that it's not always easy. Overall, would you say things have been easy for you?
I have been amazingly blessed…I have followed my heart and personally instructed more than 15,000 pet parents and future ones, professional pet sitters, obedience trainers, groomers and day care providers, and I've reached millions more through television appearances. I've had the honor of teaching in the homes of Oprah Winfrey, Kirstie Alley, several Playboy Playmates and other celebrities, and I will be launching my classes online in 2018. Mostly though, I have been loved by 11 dogs and a cat (and lots more at shelters) and have been blessed by their lessons of unconditional love, being in the moment and not dragging baggage.
Initially, though it was a struggle to even get places to offer my classes. I would hear, "You're going to teach people to put their mouths on a dog's what?" in response to rescue breathing, but word of mouth is the best advertisement, and over the years I was blessed to have helped so many humans who have in turn help their dogs or cats that people now seek me out. I got a call just yesterday from Alberta, Canada from a dog group wanting me to teach them to save their pets' lives! Getting my foot in the door in the writing arena too was a challenge. Pitch letter after writing query got me nowhere as to get hired, magazines want to see "tear sheets," but how do you get a tear sheet if you haven't yet been published? Relationship building was a blessing here in that an established writer I endeared myself to told me, "I never ever do this because people then come out of the woodwork asking, but…go ahead and use my name with this editor." I got to write my first magazine feature shortly thereafter. My Pet First-Aid Kits have been a huge hit with my students as others in the market even include band aids — for pets? Since I teach Pet First-Aid, I know what tools are needed to accomplish the tasks, so I've been able to pull together a variety of items dog and cat parents truly need. My difficulty here though has been in obtaining sufficient capital to purchase items in large enough quantity to cut down costs which can then be passed along to consumers. I'm working on a partnership that just might solve this problem, but time will tell, and I'm keeping paws & fingers crossed!
Finally, I've written the books, now I need them to be read so that animals and people can enjoy the PAWmazing unconditional love and bond together. People helping pets and pets helping people — it has been scientifically proven and is called "zooeyia." If you're not Oprah Winfrey (a great pet lover who has given me the opportunity to teach her household staff on several occasions), Stephen King or JK Rowling, it's hard to get noticed to sell a significant amount, but like a dog chasing a tennis ball…I won't give up!
So let's switch gears a bit and go into the Sunny-dog Ink story. Tell us more about the business.
I established Sunny-dog Ink in 1999 to help people help their pets. I can't help them all (even though I'd like to) so like the saying about teaching a man to fish goes, I figure if I reach as many humans as I can, they, in turn, can help more animals live longer, healthier, happier lives. After training, practicing, learning, making mistakes (well, how else can one learn if you don't get out there and give it a go), practicing some more…I developed my proprietary Pet First-Aid & CPCR Class as well as the curriculum for a 5-month long Animal Care Course for high school Juniors & Seniors. Although Animal Health & Safety is my specialty, I have a soft spot for seniors and wrote: "The Autumn & Winter of Your Pet: Make Those Senior Years Golden" and have developed a seminar that follows the text. Similarly, a speak on Disaster Preparedness to complement my most recent release, "The Pet Safety Crusader's My Pet & Me Guide to Disaster PAWparedness." After years of teaching what to put into a pet's toolkit (aka Pet First-Aid Kit), I realized my students just weren't doing it when they got home and would prefer something ready to go, so that inspired me to develop a line of kits for dogs, cats, dogs & cats and dog walkers. Since growth is a part of business, I have videotaped my entire 6-hour Pet First-Aid Class so that humans anyway can learn beginning in 2018. Oh, my dog! Growth is so exciting to write about, but the coolest thing about growing is realizing how much more there is still to learn. Like the little engine who thought he could and did, having a positive mental attitude is an amazing tool. I once thought of myself as "an island."
Flashback to grade school, high school and even college where I enjoyed independent studies and found it frustrating to rely on others to accomplish projects. Even in Girl Scouting, I achieved every merit badge mostly working on my own. Having only to depend on and be accountable to "me" ruled out the disappointment when another didn't come through as well as wasting time waiting for another to get a task done. Although I knew that even Superwoman couldn't do everything herself or be in multiple locations at one time, it was still better to know that if I did it myself, it would get done on time and the way I wanted it. Well, that was then, and beginning with my introduction into the Women in the Pet Industry Network, I've begun to align myself with amazing, talented and generous women (and men), who don't do the typical mean girl sniping, but instead extend their hands and open their hearts to share, I have been a networking whirlwind!
I have embraced the opportunity to connect with others and have learned that by selecting the right partnerships, you really optimize your efforts. I don't need to be all over the country at various events as my partners share "me." Most people who teach about animals have a passion for them…me too! So, where I differ is in my literally getting down on all fours with them, scrubbing out kennels, picking up poop, cleaning out the litter boxes, schlepping them to adoption events and enjoying doing all the grunt work, fun and not so. I continue to learn by reading, tuning into webinars, taking classes (most recently through the American College of Veterinary Emergency & Critical Care in Advanced Life Support: CPR, Cornell University's College of Veterinary Science) having trained with more than a dozen schools in animal life-saving skills.
I know I am doing what I was meant to be doing because of the feedback I have received from others. Testimonials from Pet Parents… Shirley DaFazio, a Dog Mom in Ventura, CA who said, "I can't believe I saved my dog's life because of Denise's class!"
"I was in your class last Thursday in Redondo Beach and I wanted to have the knowledge of what to do in case of an emergency, but I had no intention of actually having to use it — or at least I hoped I would not. Well, I was driving along the bluffs of Palos Verdes and admiring the houses wishing I could one day own, when I say a dog hanging from a balcony! I ran up to the house frantically banging on the door and ran with the owner through the house. We pulled the dog up over the railing with as much caution as we could, and I checked to see that she was not breathing and did not have a pulse. Thanks to your class, I knew what to do and started CPR. The owner left to call the Vet and after about five minutes, the dog's heart started beating but still no breathing. Vet Techs arrived at the house and hooked up oxygen and they loaded her up to the Veterinarian. After a couple days in intensive care, the dog is home and recovering nicely. Having gone without oxygen, she may be expected to have mild seizures, but she is alive and basically doing okay. I cannot thank you enough!" –Kim Kohler, Ohana Pet Sitting
"There is nothing as rewarding as knowing that one day after taking Denise's class, I saved a helpless little dog from choking…and her wagging tail and thankful licks let me know she feels the same way." –Tina Kenny, Pet Sitter But besides knowing others have truly helped a dog or cat, I am most proud that I took the time out when a young 16-year-old girl contacted me after seeing me on TV to help. She thought she'd never hear back but she was trying to obtain her Gold Award in Girl Scouting and wanted me to teach a class in her neck of the woods — clear cross country from where I lived. Well, thanks to my amazingly supportive husband, I did it and we made it into a family road trip. The young girl has since turned into an amazing woman, Social Worker, pet mom and human mom, and I am proud to call her my friend these many years later. I was honored to be there for her and inspire her onto a lifetime of learning and caring. From High School Students… I honestly believe that Mrs. Fleck's Animal Care Class is what got me into the Pre-Vet program at Cal Poly Pomona. Between the basic and advanced class, I acquired 120+ hours of hands- on experience and I am positive this helped me stand out from the other applicants!" –Tatum Lincoln After taking Mrs. Fleck's Animal Care class, my dreams expanded into something big… I want to and will open my own animal shelter and will become a Veterinarian!" –Lilian Moskovian Thank you soooo much Mrs. Fleck!! You have no idea how much this class has changed my life forever. I am eternally grateful for you making me a better person. I think you are an amazing person and have become one of my biggest role models." –Alexandra Apple
Contact Info:

Image Credit:
Sunny-dog Ink
Getting in touch: VoyageATL is built on recommendations from the community; it's how we uncover hidden gems, so if you know someone who deserves recognition please let us know here.