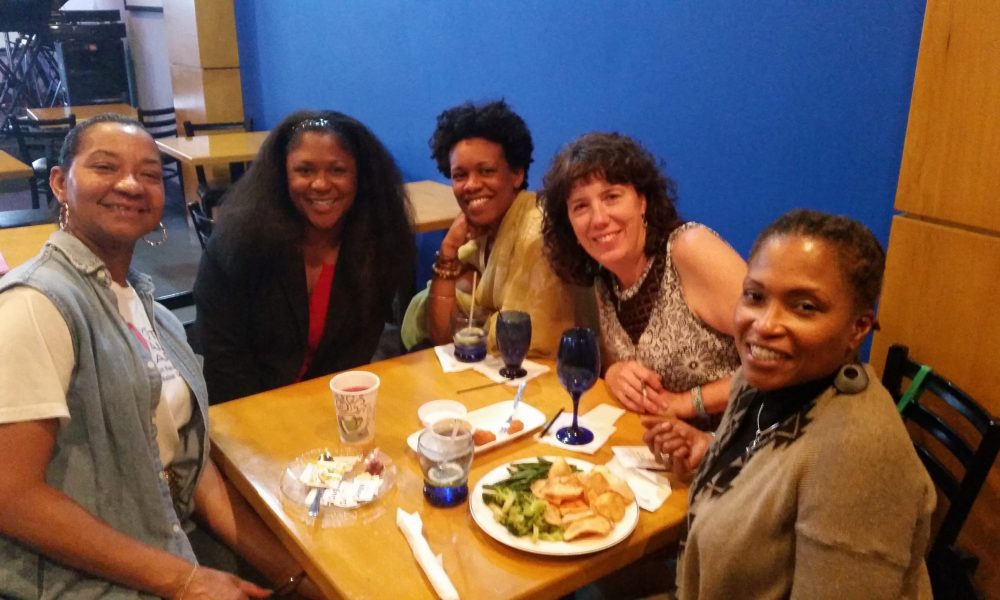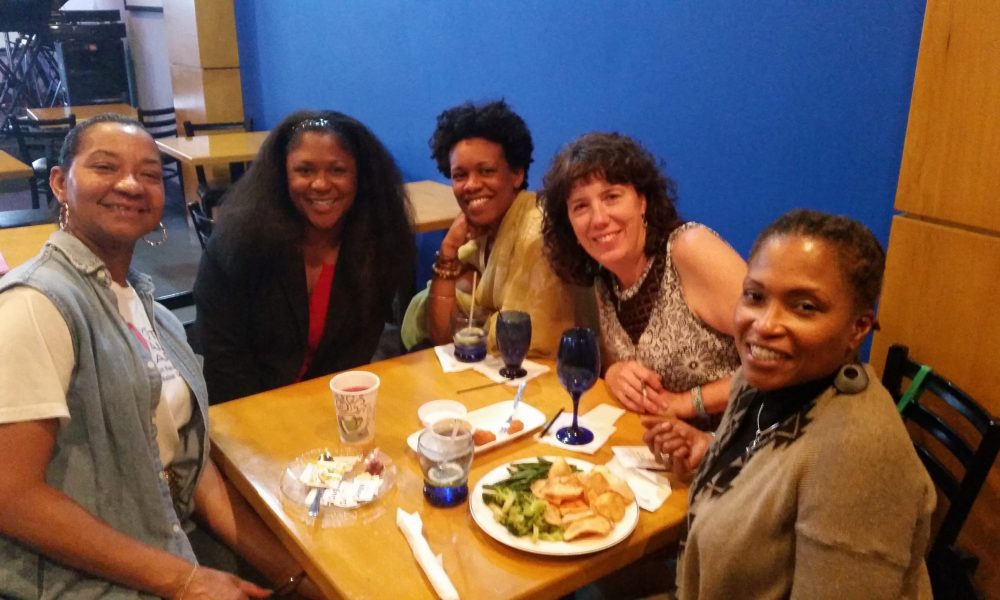 Today we'd like to introduce you to Dianne M. Thomas.
Dianne, let's start with your story. We'd love to hear how you got started and how the journey has been so far.
Mine is not a traditional route. I've taken a number of detours and thus my professional life has been a series of reinventions—from administrative secretary to marketing account executive, journalist and PR specialist to nonprofit fundraiser and executive director to fundraising trainer and certified high-performance coach.
I grew up in the Caribbean and saw people who looked like me in every strata of society so I never doubted I could do anything I wanted. In my early years, I had some great jobs but I began to long for the professional relevance of a career spurred from a drive to use my God-given talents. In both my professional and personal lives, elevation is the prevailing theme and it's imperative that I embrace self-discovery and always boldly step into my next big thing.
I left St. Thomas, Virgin Islands and moved to Atlanta in 1997 with my daughters, my recent degree and hope for success and prosperity, not unlike most migrants. After three months of job-searching, I answered an ad for an administrative assistant position, which by the end of the interview turned into an offer to serve as resource development coordinator at a small nonprofit school for children with special needs. I had no idea what it entailed but figured since they thought I could do it then there was no reason for me to think otherwise.
Shortly after I got there I told the executive director that I felt I was blessed to be in a place that allowed me to use my education and my training to work for such a noble mission. However, since that experience and after many other nonprofit fundraising, management, and volunteer positions, it became evident that it would be safer for me to devote myself to the sector as a collective rather than to any particular entity within it. In 2006 I decided to market my resource development and fundraising expertise as a trainer and consultant.
These days I'm creating a pilot course in resource development and fundraising training based on a framework I developed. It should be ready by spring 2018 and will be geared toward anyone interested in learning about fundraising from an intuitive, comprehensive approach that is easy and doable. Fundraising can seem overwhelming to people who have never done it or don't do it regularly. My method will be designed to help anyone get and use the basics to build a sustainable and easily implementable fundraising program regardless of your organization's size or stage of development.
In addition, I recently began serving as an Americorps VISTA (Volunteer In Service To America) with the Dekalb County Board of Health, where I'm helping to develop a public health-focused youth violence prevention program.
Great, so let's dig a little deeper into the story – has it been an easy path overall and if not, what were the challenges you've had to overcome?
The career choices I've made were driven less by how much I could earn than by how much I could learn, grow and contribute. As an adult, I've always sought opportunities to be uncomfortable and to challenge the assumptions others had of me. I was 20 when I had my first child, unmarried and with only a year of college, but I refused to be a negative statistic.
By no means am I self-made, because there were caring family, friends and intrepid employers who have, and continue to support me. What I am is self-directed because I have never waited for permission to be who I came here to be. I had no formal training in any of the careers I have chosen. I've never had a mentor and most of what I know I learned on the job or through professional development courses, many of which I paid for myself. I had my share of professional disappointment and disillusionment but stood fast on my resolve to find out where I was supposed to be and what I was supposed to be doing.
Back in the day, if you had the drive and right connections, you could get almost any job you wanted. I was curious, willing to push myself and work for much, much less than I was worth. It took me changing majors three times over 15 years before I completed my undergraduate degree in business administration from the University of the Virgin Islands. During that time I had two daughters, Danielle and Nia. They were the reason I had to finish.
My career and business pursuits were altered considerably in 2009 when I became the sole caregiver for my mom, Rachel. It was the singular most difficult but cherished experience of my life. I gained a renewed appreciation for time, energy, focus, and wisdom. When she passed in 2015, I used the experiences I gained on that journey to refuel my professional desire and move even more deliberately towards creating a thriving business, one that can build a legacy for my children and grandchildren.
Alright – so let's talk business. Tell us about Ankhacia Enterprises – what should we know?
Through my company, Ankhacia Enterprises, I offer products, services, and content that provide training, counsel, and perspective to leaders of community-based nonprofit organizations and to individuals who aspire to high performance.
For community-based nonprofit organizations, I developed The RDsquaRD Project. Because I had to learn everything about resource development and fundraising through trial and error, I want to partner with visitors and students in creating self-paced learning and knowledge acquisition tools that can significantly reduce the learning curve and get them the results they seek. My goals are to:
• Help them to get a working knowledge and understanding of the nonprofit sector. I do this through o my blog "Ankhacia Rising: Close Encounters of the Third Sector Kind", which offers thoughtful commentary on resource development/fundraising, nonprofit boards, nonprofit issues and ideas, nonprofit management, personal and professional development, program design and development, and workplace culture, and o "RDsquaRD Connect" an e-newsletter that keeps readers up to date on the latest trends and news on nonprofit management, fundraising, technology, professional development, and more. Both these features are currently on a publishing hiatus and being revamped to offer more value to its readers.
• Introduce them to the fundraising cycle and its main components with, "Fundraising in Primary Colors: The RYB Framework to Nonprofit Sustainability" my e-book that provides a straightforward perspective on the basic components of fundraising through a simple model any nonprofit can follow to cultivate committed and involved stakeholders from staff to program volunteers; board members to major donors.
• Teach them how to develop a customized fundraising program from scratch, even if they have never raised money before and have no budget. This is the training course I will be piloting shortly.
• Create a safe space for sharing and connecting through Executive Director Happy Hour Atlanta, a monthly mixer for current and former executive directors. Scheduled from 5p-8p at various Atlanta venues, it's a time to vent, network and get support from others walking the path of nonprofit leadership.
In 2015 I added another service area to my business, certified high-performance coaching. I sought certification initially because I wanted tools to offer to nonprofit leaders who need to level up their effectiveness in work, relationships, and self-awareness so their organizations could thrive. I soon realized I could expand the opportunity to anyone looking to develop habits that give them get the edge they need because so many of us are unclear about what to do to keep moving forward in our lives.
We don't have the vibrancy and stamina to achieve our goals. We are afraid to express ourselves fully. We aren't as efficient as we need to be to get things done. We feel our ability to teach, challenge and role model is lacking. At the crux of the issue with most low performing people is that they have developed habits in the way of being, thinking and doing that keep them mired in mediocrity. The framework I am certified in helps participants from more life-affirming habits that elevate them to high performance.
I'm often asked about the origin of Ankhacia. It a term I created that signifies the melding of two ideals. The first is "Ankh", the ancient Egyptian symbol for life. The second is "kasha", the colloquial pronunciation for the acacia plant. The particularly hardy, pungent and thorny variety that grows abundantly in the Virgin Islands strikes an enduring, uncompromising presence, thriving regardless of how flourishing or famished an environment the extreme seasons may bring. Life. Endurance. Legacy. This is what I want my business to represent and it is also what I want every person and organization I work with to represent to their stakeholders.
Is there a characteristic or quality that you feel is essential to success?
Resiliency. I've had to weather quite a lot of personal and professional setbacks but used those setbacks to build on what I've accomplished. I ardently believe in the power of "I can" because even though I may not always be able to do everything I want to do, there is usually something I can do.
Contact Info:
Getting in touch: VoyageATL is built on recommendations from the community; it's how we uncover hidden gems, so if you know someone who deserves recognition please let us know here.