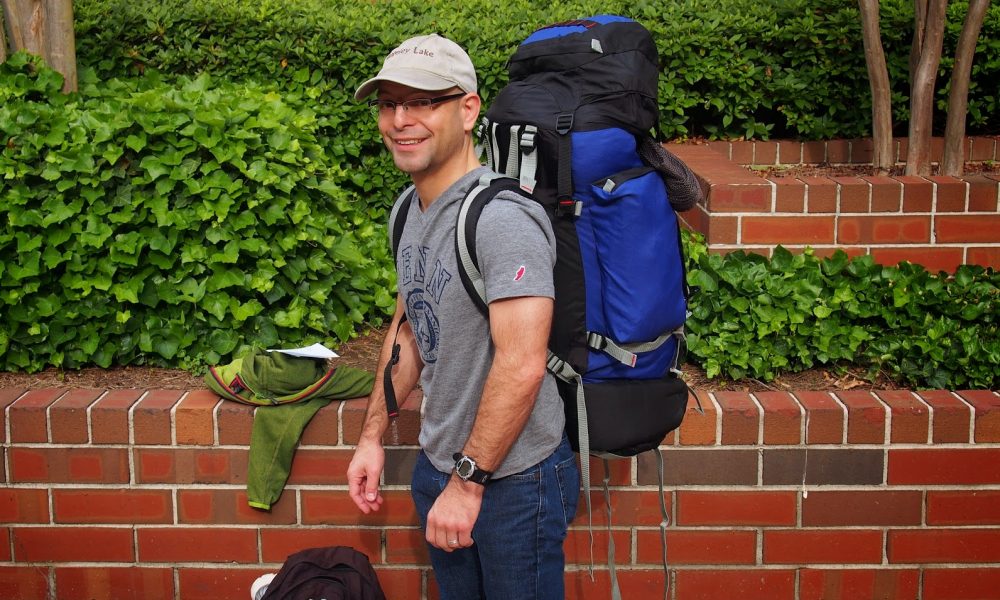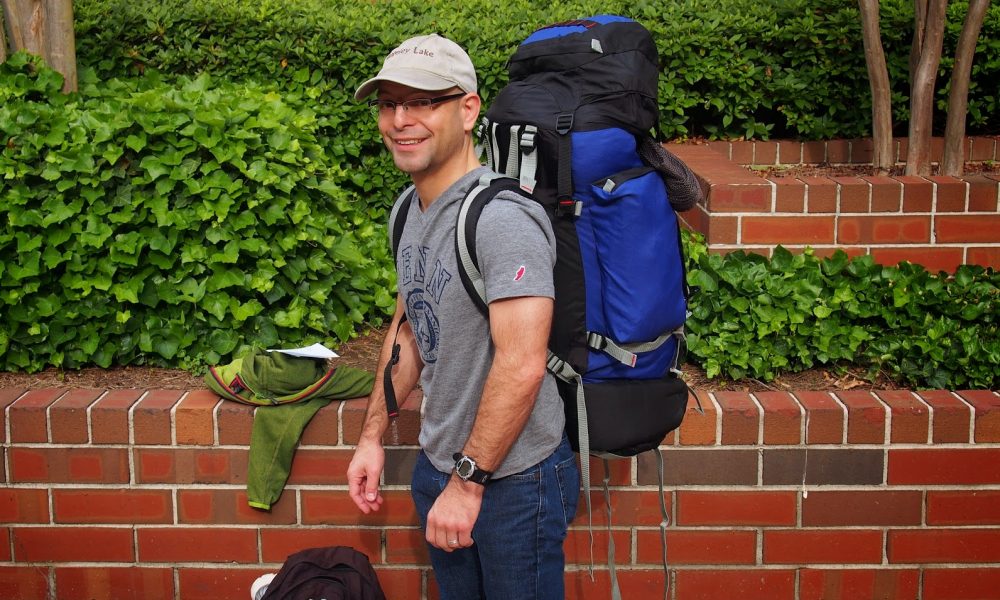 Today we'd like to introduce you to Dolph Goldenburg.
Thanks for sharing your story with us Dolph. So, let's start at the beginning and we can move on from there.
Can you briefly walk us through your story – how you started and how you got to where you are today. You can include as little or as much detail as you'd like.
I worked in the nonprofit sector from 1994 until about 2014, so a total of about 20 years. I worked my way up from case manager to grant writer to development assistant to development director and eventually to the executive director. I would daydream about consulting while in each of those positions, and I think it has always been the latent desire of nearly every nonprofit manager or executive director to go out on their own and become a consultant.
As I think about it now, I've come to realize that those who manage or run nonprofit organizations are fiercely entrepreneurial people. They understand how to run an organization on razor thin margins, how to get investors (although they're called and donors), and how to effectively provide services so that both your clients and your donors find value in what you do.
The catalyst for me going out on my own as a consultant and podcaster probably started in 2009. At the time I was living in Philadelphia and running a large community center in Center City. I loved being in Philly and was fortunate to experience a great deal of success while there. We turned around a bad financial situation, paid off the mortgage, tripled the number of staff, increased programming, and made a much deeper impact in the community we serve.
Running the community center was probably my second most favorite job, second only to the job I currently have as a consultant and podcaster.
If the man who would later become my husband wasn't living in Atlanta, I would probably still be living in Philly and still running that glorious community center. But my future husband and I wanted to experience the mundane intimacy of not just sharing a life – but sharing a house together. And so we agreed that I would move to Atlanta for five years, we would save while we lived together, and then quit our jobs and travel the world for a year. At the end of the year of travel, we thought, we could settle anywhere in the world wanted.
With this decision made, I started to look for work that would bring me back home (I'm from Chamblee originally). I flew down to Atlanta to interview for the executive director position of a multi-million dollar organization and went through the motions of the interview. Lots of red flags and warning bells went off in the interview with the board, and even more warning signs when meeting with the staff.
After returning to Philadelphia, I let the organization know that I did not feel the position was a good fit. The person running the search committee responded that I was without a doubt their top candidate and the board would be heartbroken if I did not take the position. They asked me to reconsider, believing I was the right person to steer the organization through the great recession that had begun less than a year before.
I finally decided that my gut was wrong – – – that my gut just didn't want to leave Philadelphia – – – and that no job would feel "perfect" after the amazing professional experience I was preparing to leave behind. In the time between accepting the position and my first month on the job, I knew that I made a serious mistake.
The board voted to lay off about a quarter of staff and inform them a couple days before I was to start. To make things worse, shortly after my first day, the board chair shared with me that he had been planning to step down for quite some time. I quickly found myself with a distrustful staff and a new board chair that was not a good fit if I was to be the executive director.
Nearly every day for the next five years of my life was a painful lesson in learning to trust my gut. Yet I've always felt that "you show up and do a good job." Over the next several years, we experienced significant success, including emerging from the great recession with 25% growth, expanding the organization's geographic footprint from 28 counties to 42 counties, and being cited by a Federal funder as a best practice for a report we produced. Despite the success the organization achieved, I never felt that I had the full trust of the staff or the board.
I stayed at that organization because of our plan to quit our jobs and travel the world in five years, and it didn't seem fair to an organization to take a leadership job knowing I would only be there a few years. After about four years in Atlanta, my husband decided that he didn't feel comfortable quitting his job to travel the world and didn't see himself moving from Atlanta.
The walls of my life quickly moved in to crush me.
For the first time in my adult life, I struggled with depression. One day I was sorting the mail at home, and tears just fell from my eyes to the envelopes. Not loud gasping sobs but just quiet tears. My husband saw this and asked if something had happened, and I replied: "No, I'm just sad all the time right now."
It was at that moment, I knew a change was necessary. I told Frank that I would be leaving my job when my employment contract was up, traveling the world on my own for about eight months, and then return to Atlanta to start a consulting practice. Frank, who was worried about my quickly deteriorating mental health, readily agreed.
With almost a year left in my employment contract, I decided to only give three-months notice of non-renewal as required by my contract. This would allow me to be effective (but depressed) for more of my time with the organization. A few months later, however, I felt it necessary to inform the board of my decision to leave when my contract was up.
Shortly after informing the board and staff, I sent an email to my closest friends and family and planned my sabbatical (which was still about ten months away). Having given almost ten month's notice before leaving my job as an executive director, I had the luxury of considering how the months off could be best used for personal growth.
Ultimately, I planned three trips:
1. One month hiking and exploring the national parks in the western United States
2. One month trekking all over Peru
3. Two months exploring Vietnam and Cambodia
I planned approximately one month at home with my spouse between each trip and had an ambitious strategy for the time at home. This included becoming more fluent in Spanish, several short trips with my spouse, drafting two manuscripts (one of which was published in 2015), and a great deal of time for reflection and contemplation.
The sabbatical was a restorative, amazing experience. As the moths and the trips passed, I found myself stuck in my headless and being in the present more. I felt my old self-return – the Dolph who wasn't depressed and anxious all the time.
On my sabbatical, I learned universal truths that I still adhere to:
Truth #1: Take Risks: I started each trip knowing only three things: (a) where I would spend the first night; (b) the city I would fly home from, and (c) the date and time of my flight home. While I had a general idea of what I might like to do at each destination, I planned the details of each trip as it unfolded. This also allowed me to add new sights and cities based on recommendations from those I met along the way.
Of course, not having a place to stay at night is one of the risks of traveling without reservations. Of the approximately 120 nights I spent on the road, however, only once did I lack a place to sleep by the time the sunset.
Truth #2: Trust Your Gut But Don't Make Fear-Based Decisions: About mid-way during my Peru trip, I planned to visit a remote island called Amantani, which is a three-hour boat ride into the middle of Lake Titicaca. Having read about it before leaving home, I was intrigued by this island that lacks hotels, has no cars and has remained relatively unchanged for centuries. Essentially, you show up at the island's dock and the island's mayor assigns you to a family who takes you in for the night (for a very modest fee). Since there are only a few visitors each day to this remote island, families take turns hosting the island's visitors.
Deep down, I felt that the experience would be transformational but felt hesitation because of two conflicting fears. I was afraid that the island would be as commercialized as the floating islands closer to the shore, and I had read horror stories about home stays at this island (which included rats in beds, food poisoning, and huge language barriers).
Throughout my short stay, I enjoyed a remote land with no cars or motorbikes, simple homes without running water, an agrarian way of life, and "high tech" redefined to mean a light bulb powered by a small solar panel on the roof. In addition to my homestay, I really enjoyed exploring the homes, grazing pastures, fields, and ruins on this island where no one considers themselves poor, all of the children have homes and attend school, and the murder rate is zero.
My gut said go, and I am glad that I did.
Truth #3: Compassion Above All Else: Traveling gave me so many opportunities to practice compassion, and I felt transformed when I acted or listened compassionately.
Often the compassion focused on small things, like leaving an extra-large tip, listening to someone who was having a really bad day, or offering support to someone who was hurt. Other times, the compassion revolved around earth-shattering events, like seeing hundreds of kilometers destroyed by agent orange, witnessing the historical interpretation of genocide under the Khmer Rouge, or realizing that the horrors of war still affect countries 40 years later.
Truth #4: Love what you do or do something else: This truth was reinforced near the end of my trip to Vietnam and Cambodia. By my 6th week in Asia, I had grown weary of the routine of packing up, traveling a day's journey, and unpacking at the end of the day. I wasn't loving the act of traveling, so I settled down in Hanoi. I rented a room for the rest of my stay, built friendships with some Vietnamese people living outside the tourist district, and enjoyed a brief period of "living" in Hanoi. I stopped loving travel, so I did something else (and loved it).
While home between trips, I documented 12 historic walking tours of Atlanta, wrote the (now published) book Successful Nonprofits Build Supercharged Boards, and planned my consulting practice. I emerged from the sabbatical feeling refreshed and with a renewed commitment to making a big impact on a number of nonprofits in the second half of my career (as opposed to shaping a single nonprofit over a five or ten year period as the executive director).
I began planning my consulting practice in 2014 and started looking for my first clients in January 2015. This included building a website to showcase my core services: strategic planning, board development, and interim services to nonprofit organizations. I also designed a print brochure, which I took with me to lots of breakfasts, lunches, and coffee dates with prospective clients and those who might refer clients to me.
Those first few months were busy with work but slow with paying clients! I was bootstrapping the operation – setting up my accounting system, managing marketing, selling my services, and, of course, actually consulting with clients. And, of course, burning through the cash I set aside to start the business.
My first few clients were people I knew from my civic activities like Rotary or worked with at other jobs, though I would use cold-calling as a technique to try out and improve the language I used to describe my services. Even now, if I'm thinking about offering a new service, I will first cold-call ten or twenty nonprofits I don't know and "pitch" the service. It's a tremendously effective way to get real-life feedback from people who aren't afraid of hurting your feelings or straining the relationship.
That first year, I had the opportunity to work with a couple organizations on a strategic plan and landed one very large client – an interim executive director engagement – in Brooklyn, NY. I was quickly spending about 60% of my time in New York City, and eventually took an apartment in Bed Stuy. I've always enjoyed travel, and I grew to know New York in a way you only can after finding "your" corner store, laundromat, and best subway route from your home to the office.
My consulting practice has continued to grow since that first year, and I've worked with a number of Atlanta based organizations, including Georgia Center of the Deaf and Hard of Hearing, Georgia Lawyers for the Arts, Hope Atlanta, Innovative Solutions for Disadvantage and Disability, Laws of Life, New Hope Enterprises, PD Gladiators, Sheltering Arms, SOJOURN, Someone Cares, and The Center for Working Families.
After the first year as a consultant, however, I quickly realized that I might only make a big impact on just five or ten nonprofits a year. This seemed minuscule in comparison to the over 100,000 nonprofits recognized by the IRS.
As I thought about ways to increase my service to the nonprofit community, I also recalled my childhood dream of being a radio talk show host. Growing up in Atlanta in the 1970's, talk show hosts were kind, sane people. My favorite was Ludlow Porch, and I would listen to him every day and hope to be on the radio like him.
Deciding to fulfill a dream and reach even more nonprofits every week, I launched the Successful Nonprofits Podcast. The weekly podcast includes featured conversations with nonprofit leaders with something important to say to all organizations. We also talk to a lot of business leaders who don't often get interviewed on the other nonprofit podcasts but whose work can contribute to the governance, management, and growth of nonprofit organizations.
Becoming a podcaster was another learning journey that I bootstrapped at first. So I booked all my own guests, served as my own audio technician to record episodes, and even edited them As the podcast has grown, I've been able to hire some people to help with many of the tasks so that I get to do what I love – identify great guests and talk to them.
This year, I have focused on strategic planning for my own business, and I'm in the process of developing a five-year strategic plan for my business. I'm anticipating some big changes in 2019 that will once again dramatically increase my impact on the nonprofit sector.
Successful Nonprofits Podcast and The Goldenburg Group – what should we know? What do you guys do best? What sets you apart from the competition?
I help nonprofits thrive in a competitive environment by providing strategic planning, organizational development, interim executive services, coaching, and the Successful Nonprofits Podcast.
I am known for helping organizations solve their most difficult problems – those problems that slow their growth or even threaten their very existence. For this reason, each engagement is tailored to the organization itself, and I don't use a "cookie cutter", one-size solution for every organization.
All of our work is high-touch, high-impact and typically utilizes qualitative and quantitative data. We work closely with management, board leaders and key stakeholders to identify issues, create a plan, and implement that plan. And all of our work includes quantitative goals, with a method to measure their achievement.
I am proud and grateful that the majority of my clients have found enough value in our engagement that they bring me back to facilitate a board retreat or work on another intractable problem. Whether a client would hire me again is one of my most important metrics.
Both my pricing structure and my intentionality in accepting an engagement set me apart. I typically work on a project-based structure, so that a client pays a flat fee regardless of how many hours the project actually takes. This allows me to do my best work without the client feeling that I am "running up the billable hours". I also am very intentional with the clients I will work with and those that I won't.
Having learned that there is "no fix for a bit fit," I just don't take on engagements if I feel my own approach and personality aren't a good fit for the organization's management and board leadership. Turning down work is both scary and empowering, but it is essential for building a business with my authentic self.
What is "success" or "successful" for you?
I think of success in three realms: success as a consultant, success as a business owner, and success as a person. These three types of success are interdependent but distinct.
As a consultant, I succeed when my client meets their goal or solves their problem. If the client and I work together to create a great plan, that consulting engagement is only successful if the client is able to implement the plan. As a business owner, I have specific goals that I seek to meet each year. This includes the number of clients I will serve, as well as the estimated total revenue for the business.
While some people don't like to talk about the financial side of success, I am very clear that this passion for serving the nonprofit sector has to put food on my table and fund my retirement.
As a person, I succeed when I am genuine, authentic, and intentional. This includes a loving relationship with my husband and strong, nurturing friendships. It also includes setting boundaries so that I can be present with my friends and loved ones!
Pricing:
Strategic planning typically ranges between $15,000 – $25,000 for the entire project
Board retreat facilitation typically ranges between $3,000 and $6,000
Long-term board development projects typically range between $10,000 and $20,000
Executive and leadership coaching is $7,500 for the year (with a one-year commitment)
Contact Info:
Getting in touch: VoyageATL is built on recommendations from the community; it's how we uncover hidden gems, so if you know someone who deserves recognition please let us know here.