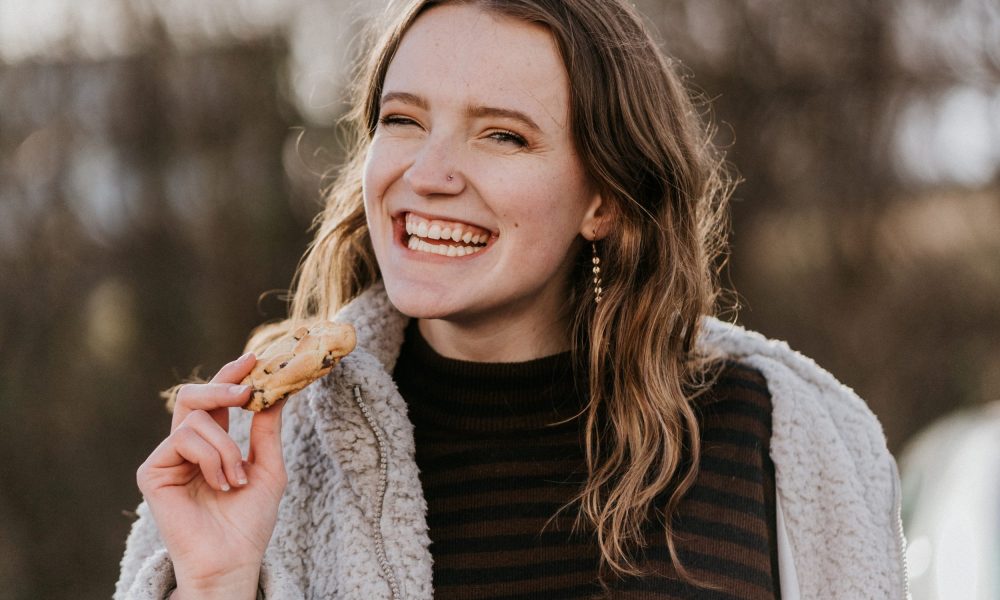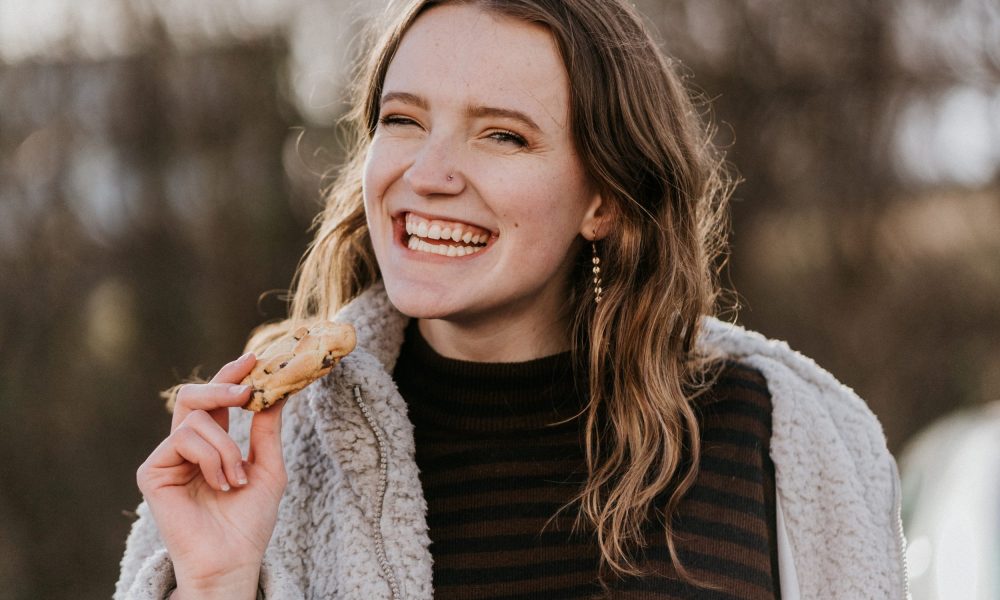 Today we'd like to introduce you to Emily Henegar.
Emily, let's start with your story. We'd love to hear how you got started and how the journey has been so far.
I've been baking for my whole life, but have been selling cookies officially for the past eight years. I started Cookie in the Kitchen in 5th grade when I was 11 (not for much else than I just wanted to have sweets in my house 24/7). My older sister at the time had her own clay figurine business and being the younger sister that I am, I thought it would be fun to do something similar. I liked baking enough, and just thought it would be a fun hobby!
As I got to middle school, I kept making cookies and my name started to spread. I mostly made simple cookies (some decorated and some not) for neighbors, church friends, and people at school. I learned more about decorating, and cookies became less of a hobby now and more of a career.
Then, once I hit high school, my businesses really started to take off. I realized I had a deep love for decorating and started to hone my skills, each set I made getting better and better. My presence as an online business grew and I even started to get orders from people I didn't know that had found me from Google. Formerly just a career,
cookies now were becoming part of my identity–some of my friends even call me Cookie or Cookie Girl.
Sophomore year specifically, I got really into music, bands, and concerts and thought it could be cool to make a set of cookies for artists with their album covers, merch, logos, lyrics, etc. Summer of 2016, I saw Oh Wonder at Terminal West and decided to make them cookies—they posted a picture of the cookies on their Instagram and the rest is history. Three years later and I've now made cookies for over 30 bands, some of the most notable including pop star Dua Lipa, rapper Travis Scott, and New York Times best-selling author John Green. I hope to continue making cookies for as many bands as I can and want to have my own bakery one day. I am currently a Freshman at Belmont University studying Entrepreneurship and Graphic Design.
Has it been a smooth road?
For the most part, I've had a fairly easy entry into the market–there aren't many other local Atlanta bakeries that make decorated cookies quite like mine, so I've had that advantage without much competition. I've also just been blessed with a lot of wonderful customers that want to support a young female entrepreneur like myself. Aside from that though, it still has not been the easiest profession; for the eight years that I have been selling cookies, 100% of that time I have been a student. I am the only employee, so sometimes it can be hard to balance school, sleep, friends, concerts, family, church, cookies, and more as I grow both as my own person and as a business. There have been a lot of all-nighters, a lot of Emily-it's-been-3-days-please-do-your-dishes, and even a few missed assignments or late orders. Thankfully, again, my customers and family are extremely supportive and understanding when I just can't do it all and help me learn from my mistakes.
Another big struggle I've had is with the space I make my cookies in–my mom actually has Celiac Disease (severe gluten allergy), so I bake in a separate area of our house to avoid any cross contamination with what she eats. I'm able to make gluten-free cookies, but given the cost of the ingredients, it's never made much sense for me to go fully gluten-free. My mom is my biggest marketer/helper/ supporter, and I don't think I could ever repay her for the sacrifices she's made to allow me to pursue my passion.
Currently, I still have an issue with my kitchen space–given that I just moved to college, I don't have my own kitchen or oven. There is a communal kitchen in my dorm and I've found ways to bake if I need to, but given that it's much more difficult to set everything up, I haven't been taking orders my Freshman year. I will be baking over breaks in Atlanta though and should start up baking again for orders in Nashville in the fall. If I've learned anything about myself in these past eight years, I know I'll find a way to make it work though!
So let's switch gears a bit and go into the Cookie in the Kitchen story. Tell us more about the business.
I sell primarily highly detailed decorated cookies. While I sell other cookies and cookie cakes as well, decorated cookies are what I am known for. I can put anything on a cookie, so that allows me to create a very wide range of designs for a wide range of customers and desires. My cookies are typically purchased for gifts or to accentuate an event–I get a lot of orders for birthdays, baby showers, weddings, client meetings, church events, engagement showers, holidays, and more.
Like I spoke about earlier, I am also known as "the girl that makes cookies for bands" both at home in Atlanta, on campus at Belmont, and on the internet. I have over 6000 followers on my Instagram as people will find my account when bands I've made cookies for post about them on their story or feed. I love making cookies for any occasion, but cookies for bands are my pride and joy. I spend a lot of time researching designs for the cookies that will both look good on a cookie and are impactful and meaningful to the person I'm making them for. They are also much more time consuming than the typical cookies I make, so when I spend 20+ hours on 16 cookies, it is so wonderful when they are received so well. Maybe it's the cover of the first EP they released in 2010, a photo of them and their best friend, their favorite t-shirt design they've created, or the logo of the pub they were formed in–whatever it may be if it touches them, it touches me. I am so blessed to be able to give something back to the artists that have given me so much.
Another thing that sets me apart is my cookies actually taste good! Sugar and shortbread cookies usually look beautiful but taste like cardboard, but that isn't the case with mine. I make them as fresh as possible, decorate them the day before with royal icing, and roll them out thin so they melt in your mouth.
How do you think the industry will change over the next decade?
I would LOVE to have my own bakery in the next few years. For as long as I've been baking that has always been the goal–I think I even have a drawing somewhere in my room from 6th grade art where I made a drawing of my future bakery 🙂 I am a very hospitable person and love to gather, so to have my own space where I can combine my love for baking, cookies, food, coffee, design, music, and community just makes my heart SO happy to envision. I've loved living in Nashville these past few months, so if I get big enough, I think it might be fun to have a location in both Atlanta and Nashville. As I get bigger I'd love to build a team to work with me and help bring that plan to fruition, but I know I always want to stay at the heart of my business and not pass it off to anyone else, even if what I do day-to-day might change.
I also would love to get more involved with the music scene in both cities. Bridgestone Arena and Triple 8 Management in Nashville have ordered cookies from me just within the past few months, so I think it could be so fun to get connected with more music venues, artist management companies, and bands and musicians themselves. Again, I can put anything on a cookie so I'd love to see where that ability can take me and who I will be able to collaborate with.
The thing that's so great about cookies is that they won't ever go out of fashion–the food industry is always expanding and innovating, so as long as the designs keep improving and changing and the taste is still great, people will eat them and I will bake them!
Pricing:
I sell decorated cookies at three main pricing levels (dependent on the detail of the designs): Basic – $36/dz, Detailed – $42/dz, and Elaborate – $48/dz.
Contact Info:
Image Credit:
First image (gray jacket) – Claire Kelly, Striped blue top baking image – Katie Torres, Young the giant / Sameer Gadhia image with box of cookies – Matthew John Benton
Getting in touch: VoyageATL is built on recommendations from the community; it's how we uncover hidden gems, so if you know someone who deserves recognition please let us know here.