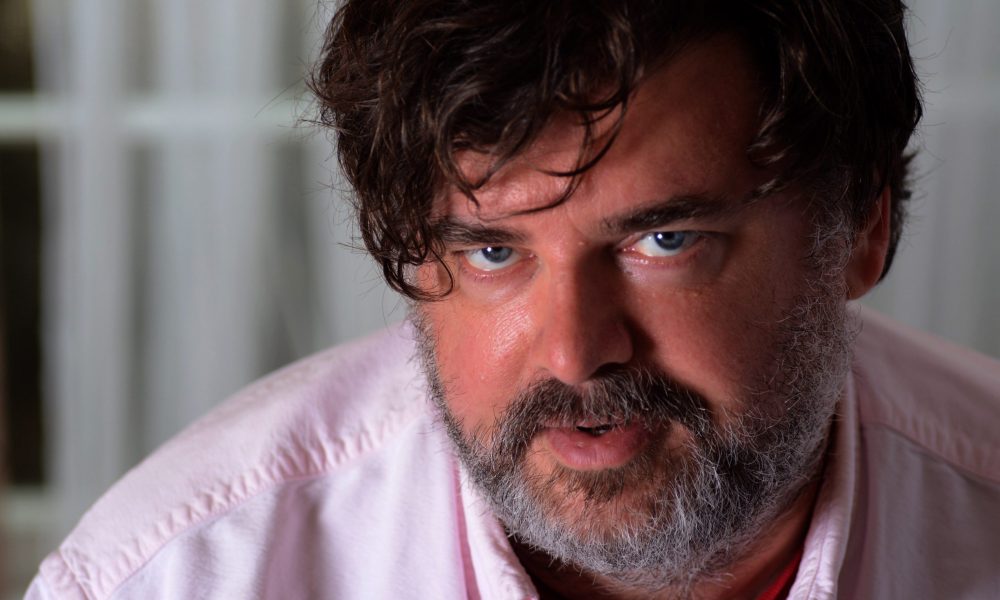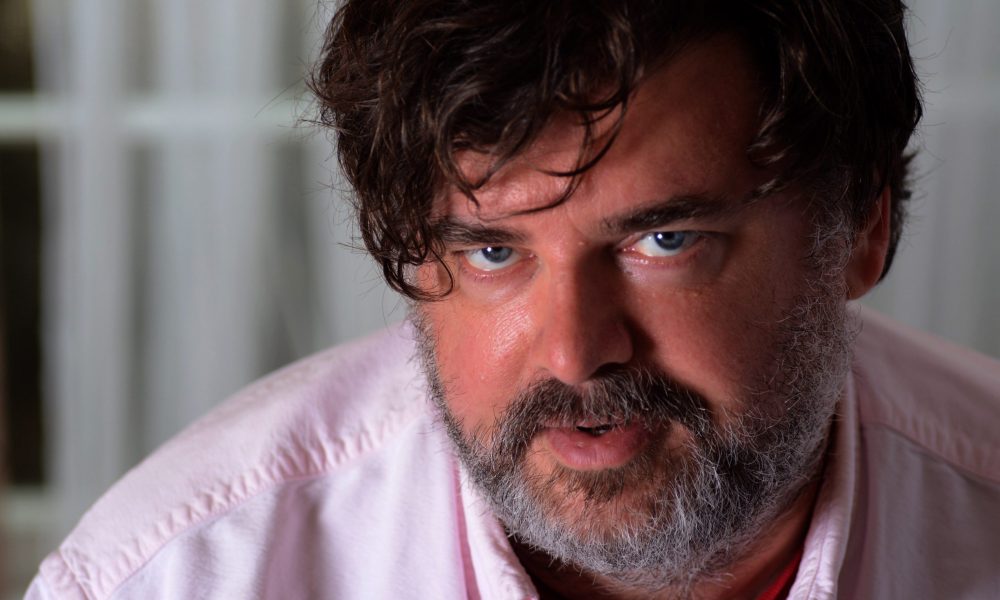 Today we'd like to introduce you to G. M. Lupo.
G.M., please share your story with us. How did you get to where you are today?
I was born and raised in Atlanta, attended Georgia State University in the 1980s, and received a Master's degree in Creative Writing from New York University in 1991. I'm the oldest of three sons and represent the sixth generation of my father's family born in Georgia and the seventh generation of my mother's family born here. Both my mother and her father lived in Atlanta, but neither were natives. My mother's father was a linotype operator with the Atlanta Journal from 1948-1950 but died before I was born, so I never knew him. My father's family descends from a court musician brought to England by Henry VIII in 1540 from Milan by way of Venice. My Lupo ancestors served the royal household throughout the Tudor dynasty and into the reign of James I and most likely provided the musical accompaniment when Shakespeare's plays were performed at court. I have not inherited their musical abilities. Their descendants were among some of the earliest arrivals in the Virginia Colony, starting around 1610.
From an early age, I have enjoyed expressing myself through writing and used to make up cartoons to entertain my classmates when I was in elementary school. I started writing poetry and short, humorous pieces in high school, and poetry and short stories when I was at GSU. One of my writing instructors was David Bottoms, who was later Poet Laurate of Georgia. During college, I made my first attempt at writing a novel and completed a 200-page manuscript about a family in a made-up town, which I've since lost. Several of my poems and one short story were published in the Spring and Fall editions of the Georgia State University Review in 1985 and 1986. I headed to New York University in 1989, determined to become a novelist.
At NYU, I bored my classmates with endless drafts of the novel I was writing, until my last writing instructor told me if I brought it to class again, he wouldn't read it and gave me an assignment writing a story in which I compared two characters. I decided to make the assignment more challenging by not physically showing one of the characters. The result was a story entitled Metempsychosis, which eventually appeared in a compilation of stories I published in 2015. Other than working incessantly on my novel, I didn't accomplish much of consequence as a writer in New York, but it was here where I discovered the Internet and, more importantly, the newsgroups. For the first time, I had an enormous audience for my work, and posting humorous pieces to different groups kept alive my interest in writing. Several pieces I published to newsgroups appeared in The Internet Insider, by Ruffin Prevost, published in 1995.
I returned to Atlanta in 1994 and after several fits and starts in the job market, I went to work for the Orkand Corporation working at the Centers for Disease Control and Prevention. In 1995, I joined the Atlanta Junior Chamber of Commerce, or Jaycees, where I was elected Membership Vice President in 1996, and President in 1997. At the end of my tenure as president, I was recognized as one of the top local presidents in the state by the Georgia Jaycees. When Orkand lost the CDC contract in 1996, I went to work for TRW, and in 2002, I started working with Northrop Grumman when they merged with TRW. I like to say I remained at the same desk for twenty years and the company changed around me. In my "day job", I am currently employed by CyberData Technologies, also in support of systems at the CDC.
In 2007, I finally published my first novel, a 636-page fantasy and science fiction work entitled The Long-Timers, about people who live for thousands of years. I wasn't entirely happy with how the publishers handled the work, so I purchased the publication rights back around 2010, repackaged it into smaller works, and published them myself, creating Lupo Digital Services as my imprint. Between 2008 and 2010, I studied improvisation at Dad's Garage and Jackpie Improv at Relapse Theatre, and in 2010, I started taking classes and writing sketches at Sketchworks Comedy. It was here I gained my first experience writing scripted material. I also wrote sketches for Post Modern Collapse, a sketch group at Relapse Theatre. Wanting to develop a vehicle for generating written content, I started my blog Raised by Wolves (gmlupo.com) in 2014, where I publish stories, essays, and excerpts of longer works.
In 2015, I published fifteen stories in the collection Freedom and Consequence, which covered highlights from my writing in college and graduate school, alongside newer stories from my blog. Also, in 2015, I published a collection of essays entitled The Cheese Toast Project. In 2016, I published my second collection of essays, Killing Babies, which takes its name from an essay about writers having to edit their own work. In 2017, I published Atlanta Stories: Fables of the New South, which consists of eight stories about people living in Atlanta, which is available from online booksellers.
Around 2010, I was approached by a local actor, who saw some sketches I wrote for Sketchworks, to develop a short script for a film she wanted to distribute to festivals. The script was not produced, but the background I developed on the characters led to my first full-length play, Rebecca, Too, written throughout 2011-2012, and workshopped through Working Title Playwrights at Lionheart Theatre in Norcross. This play has yet to be produced, but in 2014, I wrote a second full-length, Another Mother, based on characters from Rebecca, Too. After a First Light reading at Working Title in February 2016, I revised and submitted Another Mother to The Essential Theatre, where it won their 2017 Play Writing Award and received its world premiere production in August 2017. Working with the director, Peter Hardy, and the cast of Another Mother improved both the play and my writing and was an experience I'll not soon forget. Also in 2017, I began converting Rebecca, Too into a novel, which I've recently published. In July 2018, my short play, A Debt to Pay, based on a story from Fables of the New South, was in Tapas III: The Reckoning, a show produced by The Academy Theatre in Hapeville, GA.
Great, so let's dig a little deeper into the story – has it been an easy path overall and if not, what were the challenges you've had to overcome?
I'm probably what could best be described as a "late bloomer" in that most of my substantive work has been produced starting in my forties and beyond. The novel I was working on at NYU was shelved around the time I graduated, though I still have drafts of it around the house. In the late nineties, I started and stalled on several projects, including one about the tech boom in Atlanta, which may have a rebirth in the near future. I've always had a talent for writing, but my drive and determination to stick with it hasn't always been as strong.
One item I struggled with is the age-old problem of deciding what I wanted to write about. While I had the ability to express myself in writing, I didn't have a lot to say. My early attempts at poetry were sappy rhymed couplets, often about love or general teen-angst. A work I found very helpful to me in breaking out of this pattern was Listen to the Warm by Rod McKuen, and as I grappled with finding my own poetic voice, I emulated McKuen's style, which introduced me to free verse.
The big issue is wondering if anyone really wants to read my stuff or see it performed. I published The Long-Timers when I was forty-four, and finally completing a manuscript with which I was satisfied bolstered my confidence. Also, seeing my work performed in sketch shows and play festivals fueled my desire to get words on paper. The blog provides a discussion thread for comments, and people provide feedback at script readings and shows, but it's always nerve-wracking not knowing how one's work is being perceived by the readers or viewers.
Lupo Digital Services – what should we know? What do you guys do best? What sets you apart from the competition?
Lupo Digital Services is a Georgia limited liability company, established in 2011. It specializes in the distribution of printed and electronic content, mainly books I've written. Printed material is published through Ingram, so it's available to most online retailers once it's been approved for publication.
As an independent author, having my own publishing company allows me to get my work out to the public without a lot of editorial oversight, plus it gives me the luxury of quick publication and rapid changes. Once I upload a work to the printer, it's available at online booksellers within forty-eight hours. It allows me the freedom to express myself, in both a written and graphic format, as I not only write the books but design the cover art and overall design.
I maintain my own Internet domain (lupo.com) and use it to publicize and promote my work. It has been my home on the Internet and World Wide Web for over twenty-three years. I specialize in printed and electronic content. Since it's all my copyrighted work, I can put it into any format I want. A short story can become a short script, for instance.
What moment in your career do you look back most fondly on?
When I was president of the Atlanta Jaycees in 1997-1998, I was recognized as one of the top local presidents in Georgia by the state organization. That was a very nice moment for me, but the accomplishment I'm most proud of is having my play Another Mother chosen as the 2017 winner of The Essential Theatre's Play Writing award and having a full production in my home neighborhood of West End, in the building that once housed the library where I learned to read as a child.
Pricing:
Rebecca, Too, $14.95 (novel)
Atlanta Stories: Fables of the New South $10.95 (story collection)
Contact Info:

Image Credit:
Show poster for Another Mother: Lauren Pallotta, Head shots of G. M. Lupo: Cathy VanSchwartz Seith, Casual photos from Essential Theatre: The Essential Theatre
Getting in touch: VoyageATL is built on recommendations from the community; it's how we uncover hidden gems, so if you know someone who deserves recognition please let us know here.