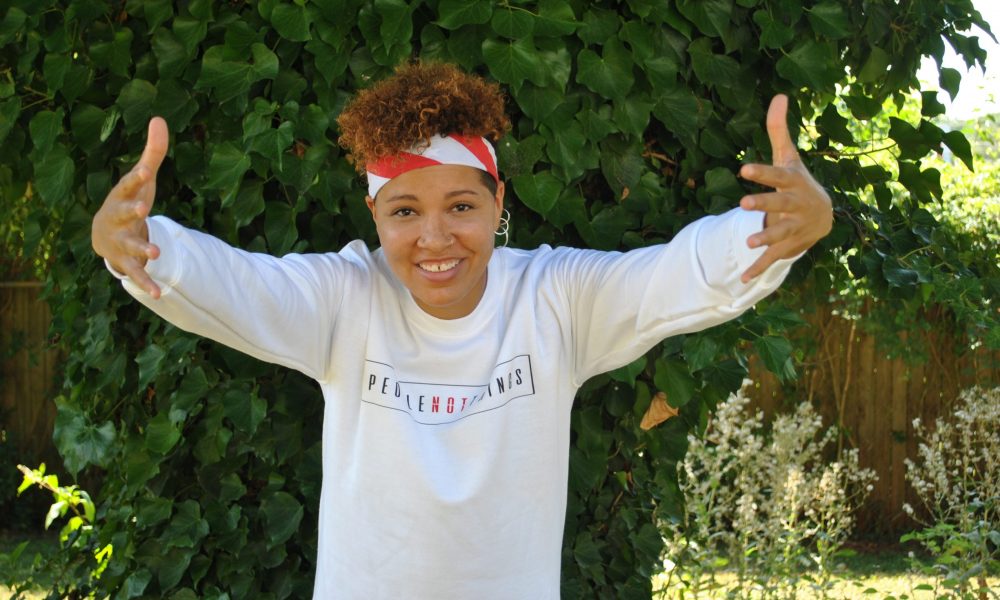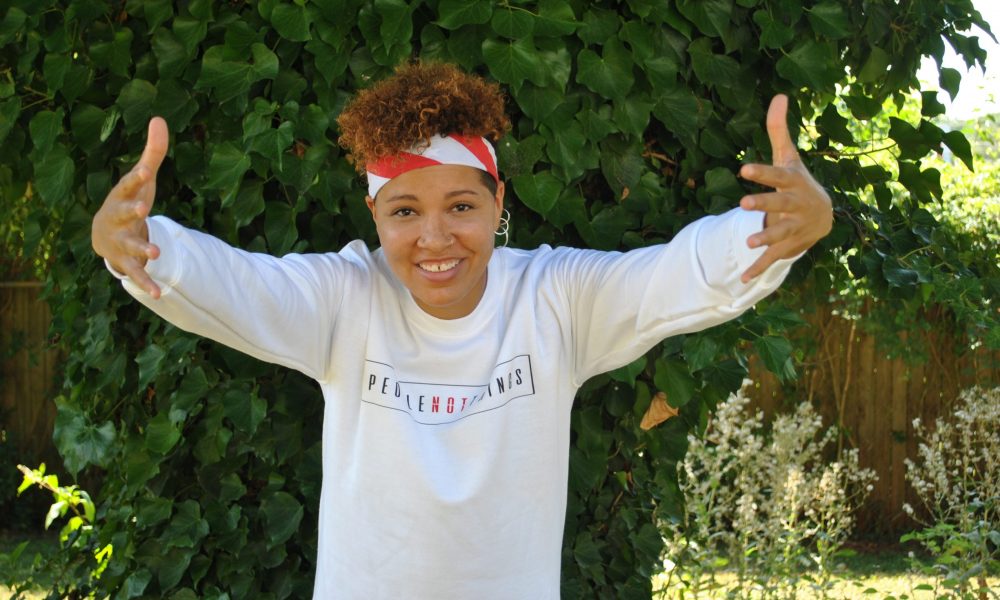 Photo by June Moon
Today we'd like to introduce you to Genesis Be.
Genesis, let's start with your story. We'd love to hear how you got started and how the journey has been so far.
Thank you for your interest in my story!
I'm from Biloxi, MS. It all started when I was introduced to Hip Hop at the age of 12. I heard Tupac's "2Pacalypse Now" and it literally changed the trajectory of my life. I was a very introspective and angry teen, angry because of how unfair others were treated in this world, angry because of my lack of agency to do anything about the oppression and violence I was witnessing. My Father, who is a writer and activist as well, exposed me to a lot of history, knowledge and social issues as early as four years old. He made sure I understood that if you want things to change, it is up to you to change it. When I began rapping, a big voice with even bigger ideas came from the mouth of this unusually shy child. I had found my power and it has been on and poppin' ever since.
I began performing and recorded my first studio album at age 16. I was building a huge buzz in my community in south Mississippi. This is when I began using my little platform to start speaking about issues that would anger me. My first protest was regarding the murder of Jesse Williams. He was tortured and killed by police officers while in custody, the assault was captured on camera in one of the interrogation rooms/holding cells. The officers were initially let off completely. With the help of my father, Ishmael Be, I organized my friends, made picket signs and protested on the main street in west Biloxi. With the help of local media like WJZD 94.5 and other outcries, one of the officers flipped and indictments were finally handed down.
Later, my brother and I led a petition to get our community college's name changed from, Jeff Davis Community College, to an honorable Mississippian who wasn't a white supremacist. All of my efforts were a result of me having a stronger voice and larger platform due to writing and rapping my thoughts in public.
My family rode out Katrina in 2005, I had just graduated high school and was set to begin community college that Fall. The storm devastated my city, the roads were torn up, bridges obliterated, homes demolished and all of my friends and fanbase completely uprooted. It turned our entire lives upside down. I stayed in Biloxi for two years and helped to rebuild my city. Staying there for two years and witnessing all the death and destruction took a toll on my young mind, having to start fresh with building my rap career was difficult for me. All I did during this time was work to rebuild with Yates construction and record a new album "18 In America". During this time, my brothers and I wrote a song called FEMA Check that blew up, fast. Radio stations from New Orleans, MS, Alabama, and Florida began spinning this track in heavy rotation. It was a satire poking fun at the incompetence of our leadership and insufficient funding we received from FEMA. All finely crafted into a club banger, LOL.
These are just two of many examples of me channeling my anger into productive means of change. After FEMA Check, my engineer Ken Leonard convinced me to apply to NYU's Clive Davis Institute of Recorded Music in NYC. After ignoring him for like 4 months, I finally did. I got rejected. Tried again the next year, I got in. I moved to NYC August of 2007 nearly two years to the date after Katrina.
I studied music and double majored in Political Science. I became fascinated by the thought of combining Hip-Hop and civic engagement. It is during this time I founded, Strive Till I Rise, a youth empowerment program that uses art and pop culture to empower young people to explore their consumer, voting and creative power. Strive Till I Rise is the parent organization that houses "People Not Things".
"People Not Things" was birthed in 2016 after I did a protest against Confederate Heritage Month that made National headlines. At the protest, hung a noose around my neck and draped myself in a Confederate flag in front of a sold-out crowd at SOB's in NY. The image of me and my theatrics went viral and almost instantly divided my community in Mississippi, where our State Flag still holds the Confederate Emblem. The result was a hailstorm of threats and harassment against me and I fell back from the public eye for about 5 months. It was during this time of solitude that I began to paint. I started painting 'barriers' because I was unable to see the barriers between myself and the people who are attacking me online. I had to paint them, in order to overcome them. During this time I had an epiphany that I should begin reaching out to my harshest critics to see if they would meet in person, face to face to discuss the Confederate flag issue. I realized the barriers were the 1). the internet 2). the "isms" racism, sexism, homophobia… I knew this because of the things they were calling me. They weren't seeing me as a person, rather, a thing… a label. And I was only seeing them as a label as well, a Confederate sympathizer, Trump supporter, white supremacist. I realized I'd have to unlearn my own behavior of categorizing people and making generalization if I truly wanted to change the hearts of those who opposed me. So I went back down to Mississippi to hold face to face discussions with my community regarding their reaction to my protest, it resulted in a popular documentary "Confederate Pride, White Supremacy and My State Flag" produced by Moral Courage Project.
After this whirlwind experience, I went on a speaking tour titled "People Not Things" where I shared my experience all over the Nation. The message is, we have to bring humanity back to the forefront of our divided Nation and learn how to see each other as humans rather than the labels we ascribe to each other. Currently, the paintings that were birthed from this time period are touring around. Our first exhibit was at Tag Gallery in Los Angeles in March and is headed to Brooklyn's, The Bishop Gallery on August 2nd. My hope is to bring it to Atlanta this Fall but I haven't found the right venue or curator to take it on yet. The brand has branched out to a clothing line, an art exhibit, a speaking series, a musical album and next we will be launching a health & wellness component focused on healing communities by healing people one by one using massage therapy, nutrition education and meditation focused on areas and communities where these services are not affordable.
Overall, has it been relatively smooth? If not, what were some of the struggles along the way?
It has been a very difficult road in terms of sustainability and maintaining hope that things are indeed changing for the better. However, the road has been paved in purpose so it has been extremely rewarding for me spiritually. I always knew this was my path and was never told it would be easy, so the expectation was set a long time ago. The most difficult part of this work is adjusting to the rapid expansion of yourself, it forces you to grow often and forces you to dig deep and find your own inspiration and motivation during times and circumstances that are absolutely meant to break you down. Each time you come out a little stronger, a little more vulnerable and most of all a little more transparent. That is what is needed to do the work of service… strength, vulnerability, and transparency. You tend to find huge inspiration in the smallest places, like a young kid from Mississippi reaching out to say they are starting their own charity or social venture because they saw some article about "People Not Things". Or a young mother who reaches out wondering how she can get her family more involved with community building and healing. Those things are like gold and I hold tight to each one whenever I feel like "the World is getting worse and what's the point", those type of thoughts creep in and the little impact we have are like kryptonite to those thoughts. lol.
Please tell us about People Not Things.
People Not Things is a social brand that uses the power of art and words in the fight to bring humanity back to the forefront of a divided America. We focus on unlearning bias and championing the ancient truth that all humans are complex, multi-faceted beings that are deserving of dignity and freedom. We drive home this message using a series of tools including a traveling art exhibit, music, speaking events and workshops focusing on individual meditation and healing. Our goal is to facilitate a state of being with each individual we encounter, that allows them to reflect on behaviors and thought patterns that they were taught based on bigotry, fear and generalization on particular demographics of people. Through this introspection, we can begin to unlearn these biases and begin our own personal journey to return to the esoteric and ancient truth of People Not Things. This process changes people's heart and therefore their behavior and thoughts regarding race, gender, Nationality, and other "barriers". I had to learn the hard way, that this change has to happen from within and the process actually takes a fair amount of dedication, retrying and consistency. We want to plant this concept in the mind of every American who is willing to listen, in hopes of bringing humanity back into our collective consciousness.
If you had to go back in time and start over, would you have done anything differently?
No regrets, no excuses, only progress. I thought hard about this question, and I wouldn't change a thing.
Pricing:
People Not Things All Over Sweatshirts: $79
People Not Things All Over T-Shirts: $49.99
Original Paintings : People Not Things Collection: Ranging $1,000 – $10,000
Prints of Paintings | People Not Things Series: Ranging $40 to $1000
Contact Info:

Image Credit:
June Moon
Getting in touch: VoyageATL is built on recommendations from the community; it's how we uncover hidden gems, so if you know someone who deserves recognition please let us know here.