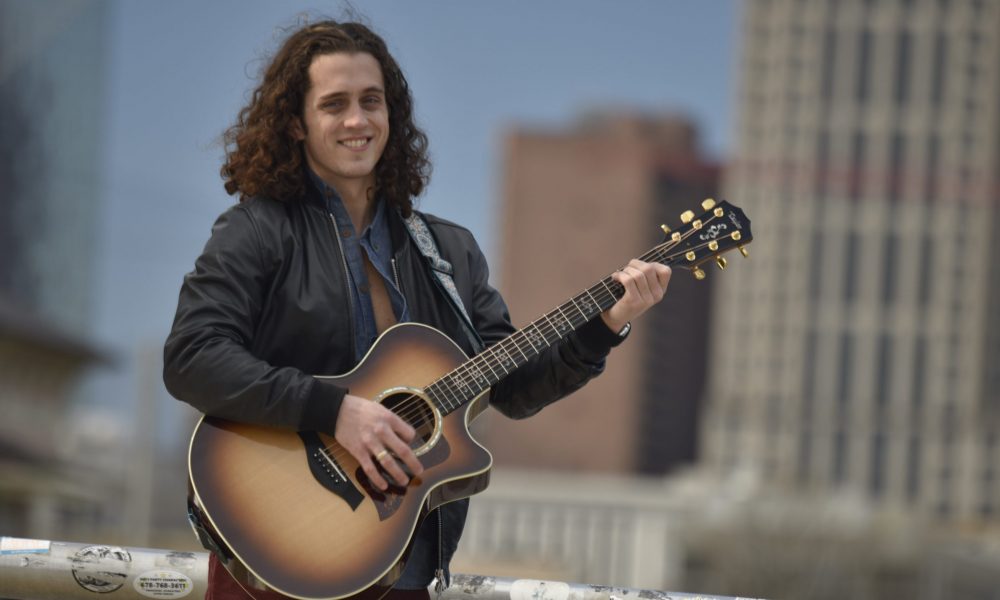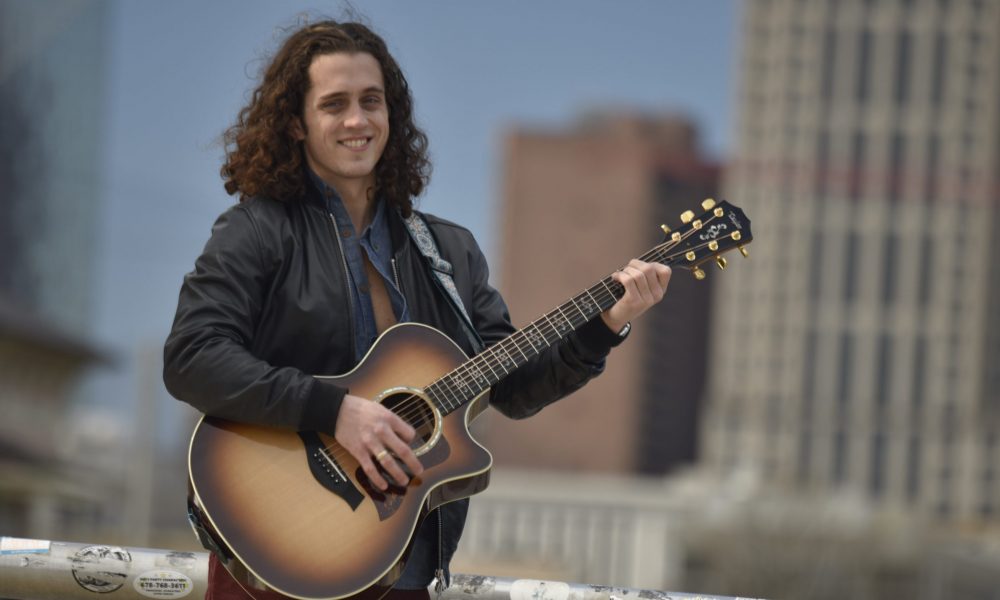 Today we'd like to introduce you to Gio Yaquinto.
Gio, please share your story with us. How did you get to where you are today?
As long as I can remember, I've been a musician. Born in the musical capital itself Nashville, Tennessee; my father was a Grammy-nominated producer and my mother had a lovely singing voice, so it seemed a natural progression when I joined the choir in the 3rd grade. I went through my entire educational career as a singer in the choir, even attending an audition – only arts high school called Savannah Arts Academy in Savannah, GA where I grew up. While in high school, I picked up the guitar and quickly started writing songs. Through my last few years in Savannah, I became the lead singer and guitar player of a garage-style rock band with aspirations of becoming household names in the music world, influenced by the sounds of various groups including The Beatles, Led Zeppelin, The Strokes, and John Mayer. During these years I also competed internationally singing in a barbershop quartet, was exposed to jazz singing, and had my first roles in musical theatre productions.
After all of these musical experiences and influences, I was certain that I was destined to have a career in music. The difficult part, however, was deciding what the next step was for me to become a professional musician. I decided to enroll in an undergraduate degree at Georgia State University in Atlanta, where I began classical training for the voice. This style of music was completely foreign for me, as no one in my early life had exposed me to it. I had perhaps heard one symphony in my life. Despite all of this, I soon began studying the all-encompassing art of opera. Singing suddenly evolved into so much more: languages, history, culture, stage movement, stage combat, technique, tradition, set design, acting, costumes, and all of the other nuances that accompany an art form with over 200 years of tradition. I was swept away in this style. All of a sudden all of my songwriting and rock band aspirations were replaced with dreams of singing operas all over the world with an entire orchestra replacing the accompaniment of my guitar. I worked diligently at this new craft, and after eight years had achieved much success. I graduated Magna Cume Laude from Florida State University with a Master's in Vocal Performance in 2019 having sung operas professionally on two different continents in over five different languages, performing with prestigious companies such as the Atlanta Opera, Opera Saratoga, Seagle Music Colony, and the Mozarteum in Salzburg, Austria.
Opera had shown me a whole new world of music. From it, I gained so much respect for the craft and understanding of what art can become. However, opera never quite felt like home. All the while, when I was studying I also wrote original songs. These songs became a secret treasure of mine, I held them close to my chest and waited until the time when they may emerge. Finally, I made the decision to give my original music a shot and pursue a career as a singer-songwriter. I began playing gigs around town while finishing my final year of graduate studies at FSU in Tallahassee, pulling musical 'double duty' singing opera and teaching voice during the day before strapping on a guitar and playing hotels and bars around town in the evening. I came into contact with a fantastic producer team during this time who helped me to evolve my music to the next level. Josh Rivers (aka JRiveMusic) and Carey Durham (The Mosaic Group) worked closely with me not only to further the development of my sound but also to help arrange studio sessions and find musicians to play on the recordings of my original songs.
The summer following the completion of my Master's degree (2019) I began recording my premiere album, 'Origins of the Heart' which is set to debut in May of this year. We ended up recording a five song EP over the span of a few weeks with over 15 instrumentalists featured on the record recorded both at Gasoline Alley in Tallahassee and Eargasm Studios in Atlanta. The single from this album I released back on February 7th, 'Unattainable Fruit,' has garnered 20,000 streams in its first month live on Spotify with 12,000 listeners all over the globe. I relocated back to Atlanta back in October, and I have been playing shows, teaching music, and establishing a community of musicians and artists to collaborate with ever since. I love the Atlanta artist community and I constantly strive to bring up all the talented people around me in my search for success. I played my Single Release Party in New York City back in February, and now I am looking forward to hosting an event in Atlanta on the first of May at Red Light Cafe in Midtown.
Has it been a smooth road?
Being a musician is a continuous path of evolution: challenging yourself to continue making art despite difficulties along the way and even harnessing life's obstacles as inspiration. For me, the greatest obstacle yet came in February of last year. After a lifetime of alcoholism, I lost my father at the early age of 69. The pain of losing him was overwhelming, and I alone took care of all of his final arrangements while simultaneously finishing my final year of graduate studies. The sorrow and grief I felt were immense, and I wrote a song as a way of grieving. This song became one of the pieces I recorded for my debut album, a ballad entitled 'His Only Son.' One year after his passing, I released my debut single, and I continue onward with a mission to finish something my father began. He was a music producer and produced a bluegrass album in 1987 entitled 'Together at Last' that was nominated for a Grammy. I intend to win a Grammy one day for my own compositions and continue the legacy of music within my family name.
We'd love to hear more about your work and what you are currently focused on. What else should we know?
As a musician, I pride myself on versatility. I've done so many things that no one style is clearly identifiable in my sound. My sound is a mixture of John Mayer/ Jack Johnson/ Jason Mraz/ Bruno Mars/ Allen Stone/ Hozier/ and Maroon 5, and my songs are grounded upon smooth vocals, lyricism, and jazzy chord structures. I am constantly being inspired by new music and artists I meet, and building a team of incredible artists whom I can make music with is always my goal. I am known as a go-getter and an abundance of motivation and am constantly looking for new opportunities to collaborate. Above all, we must maintain curiosity and a desire to better ourselves. The musician who thinks he is too good to learn has failed. I also have over 300 hours of one on one teaching experience and am currently building a roster of students in Atlanta for voice, guitar, music theory, and songwriting lessons.
Let's touch on your thoughts about our city – what do you like the most and least?
Atlanta is a wonderful city full of life and cultural diversity. It is constantly growing and has so much to offer. The food is phenomenal, the neighborhoods are so distinct and interesting, the landscape is beautiful, the weather is sunny and fair, the people are open-minded and warm-hearted, and the culture is so alive! I love spending afternoons biking the beltline or walking around Piedmont Park, trying new restaurants all over the city, going to artisanal coffee roasters, seeing exhibits at the High, or exploring the various things to do in the city with friends.
The nightlife is booming with live music everywhere, and I spend many evenings enjoying craft cocktails and debating the mysteries of life with friends in areas such as East Atlanta Village, Downtown Decatur, Midtown, or in any of the music venues all across town. My one complaint is that it has taken the city so long to expand upon Marta. A city with as much growth and potential to continue flourishing as Atlanta needs a world-class public transportation system. I dream of one day seeing Atlanta with a metro as advanced as Berlin or New York City; one that unites all the vectors of the city into a cohesive whole instead of dividing us into small pockets that we are apprehensive to leave based on fear of being stuck in traffic.
Pricing:
Voice Lessons: $60 an hour
Guitar, Music Theory, Song Writing Lessons: $40 an hour
Contact Info:
Image Credit:
The Mosaic Group, David Camera Visual, Jael Pettigrew Photography
Suggest a story: VoyageATL is built on recommendations from the community; it's how we uncover hidden gems, so if you or someone you know deserves recognition please let us know here.