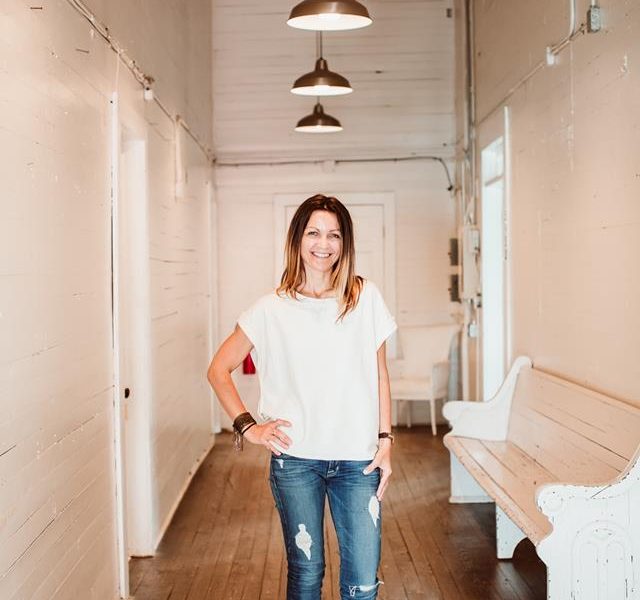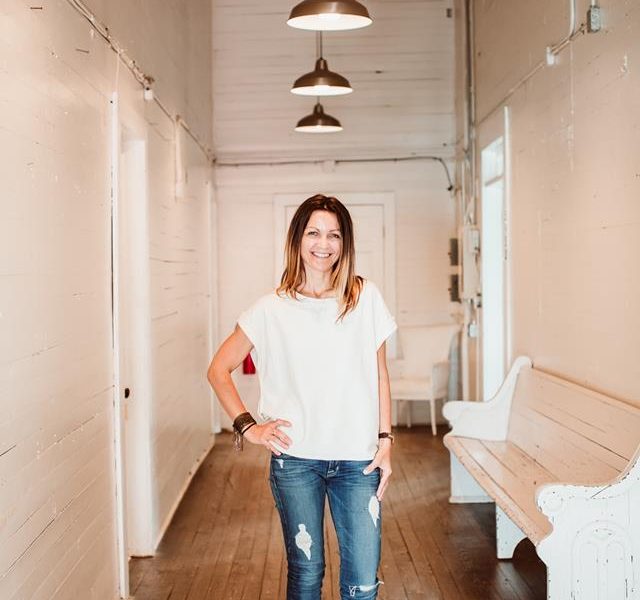 Today we'd like to introduce you to Heni Kovacs.
Heni, please share your story with us. How did you get to where you are today?
Two and a half years ago, my life as I knew it changed drastically. I found myself sitting on a bench at 4 am wondering how I got there. I was running for my life, from the person I thought was the love of my life. The marriage ended soon after with jail time for him and a case that is still open to this day for domestic violence/battery. I was devastated, broken, afraid and felt very alone. Luckily, I was the breadwinner of the family and so I was able to continue taking care of my kids and the household, but my self-respect and self-confidence were non-existent. I felt very much as a victim and the only support I was receiving made me feel even more as a victim.
I could not help myself but wonder about all the women who take the abuse and stay in toxic relationships, only because they have no way of getting out. More than 85% of domestic violence cases get dismissed and the number one reason is that the victims reconcile with their partner – and continue taking the abuse. Because A, they have no self-respect and B, financial reasons.
I felt a compelling urge to do something about this, I didn't know what it was gonna be or what it was gonna look like, but I knew something needed to be done.
Fast forward a year and after I spent a boatload of money and my every waking hour working on myself and restoring my self-respect, it became clear to me that my work situation needed attention. I was being sexually harassed by a coworker, who was superior to me and a long time company hero. The company I worked for was a 150-year-old, good ole' boys club and when I brought the sexual harassment to light, it wasn't exactly received with fuzzy compassion. I was basically told to turn the other cheek, be a good girl, not to make any noise and continue doing the excellent job I was doing. I felt like the nightmare we all may have experienced when you scream on top of your lungs, but no one can hear you. I was negligible, insignificant and had no voice. I felt this little and I was intimidated every step of the way and made to believe I could not win. This was before the Hollywood scandals and the me-too campaigns. I just wanted out of that situation and I got my wish when they fired me on January 4 of last year.
Again, I wondered, how many women stayed in toxic work situations and endured just because A, they had such low self-respect that they think it's ok and B, because they feel they have no voice.
And again, I felt a compelling urge to do something about it but still had no idea what.
The Universe has a funny way of orchestrating things, doesn't it? And, I realized that the events in my life presented a desire I never thought I had before. And the desire was to find my voice, to become a powerful, strong, compassionate, generous, independent female and take others with me.
One day, as I was going from one coffee shop to another, trying to get inspired and creative about what to do next, it hit me. As I was sitting on the sofa at our local coffee shop, surrounded by teenagers chatting, coffee machine making noise and all the other distraction that is there, I looked around threw my hands in the air and said: this is not working. I need a space, where I can get the creative juices flowing, network with other females who are rocking and rolling, get resources and support and some direction. Where is that place??? There isn't one. Why isnn't there one??? I'm going to create it.
And as inspiration hit, I got carried away with excitement and couldn't wait to get started. Until, I went home and let my amazing brain, that wants to keep me so safe and comfortable, started to throw doubts at me.
Anyone familiar with that feeling?
Who do you think you are? What is the plan? How are you gonna do it? You have no funds, no job, no connections.
But the amazing Universe had my back and didn't let me give up that easy. It knew that I needed a nudge, so it sent a message to me via a magazine I'm fond of. When I looked at the cover of Domino magazine, I immediately knew what I was seeing. The cover said: The women of Wing.
My idea, my desire, my vision was alive, brand spanking new and thriving in NYC! And I realized, it wasn't a stupid idea, and there was a need.
That's all the encouragement I needed to get back on track and within a month, I found the most amazing space in the ideal location and I was even able to fool the landlord into thinking I was the hot shot and could afford the place.
I got the keys to a loft in historic downtown Roswell overlooking the amazing square with a fountain in the middle. I rolled up my sleeves and got to work.
This month's theme is home and I wanna talk about home. What home means. Essentially, I wanted to create a home away from home, a place where women can feel special, safe, comfortable, inspired and at home. NO signs of intimidation. We have a no mansplaining policy. To me, space is so much more than just the four walls.
And, as I was renovating the space, the floors were covered in four coats of white paint that no one was willing to tackle. So, I went to Home Depot, rented a sander and started the puppy up. Little did I realize, it was way too distracting to my downstairs neighbors and so, I had no other option but do the work at night, when my kids were at home sleeping. Needless to say, I lost my attitude many, many times. Fell into the victim mode again, feeling so sorry for myself for having to do this hard labor. But then, a shift in perspective happened and instead, I viewed it as an opportunity to create my true labor of love, a place where women felt welcomed, safe and amazing. I was working with hardwood floors that were original to the building, over 100 years old with lots of stories and character.
So, I poured my heart into it and I believe it can be felt. Do you know, you can put some flowers in identical rooms – in one room they will be neglected, left alone and in the other they will be talked to nicely and appreciated. And the flowers that were left alone will die so much sooner. Exact same rooms, exact same flowers. Why is that? Because when a flower doesn't bloom, you fix the environment in which it grows, not the flower. So that was my mission when I renovated the space, to create and environment where women can blossom.
The name, Circle and Moon were very intentional as well. Initial inspiration came from the book, the Circle where they talk about creating a circle with a certain frequency. Power vs Force 95% of population vibrates on such low levels: guilt, fear, shame. That if it wasn't for the other 5%, the entire humanity would self-destruct. So, our mission is to create a circle of women who embody joy, happiness, love and self-respect and will start a ripple effect.
I view our space, our home, as the groundwork for all the desires that were planted in me over the past few years. The vision is so much greater than just to provide a place for women to work and gather. It is evolving, growing and refining itself and I'm so very grateful to have the opportunity to take part in something so very special.
I come across many women and I'm more determined than ever to crack the code on being a powerful woman and can't wait to lift others up in the process.
I end with a mission statement:
I'm a believer in the beauty of dreams, the power of women, and the value of intentional connections. I curate Circle+Moon as a soft place to land for women to re-charge, receive, revive and create their vision with a supportive community. Through hand selected workshops, co-working and mentoring opportunities, I support established and aspiring women entrepreneurs and dreamers to grow abundantly in their lives and businesses.
We're always bombarded by how great it is to pursue your passion, etc. – but we've spoken with enough people to know that it's not always easy. Overall, would you say things have been easy for you?
We have been in business for 10 months. The road has not been completely smooth as with any business. We have been successful at getting the word out in our community through referrals and it's been working great, however, our struggles are to build up our membership base. To communicate our message correctly where women can see themselves as integral parts of this tribe. We are also operating on a tight budget as I've bootstrapped this business and so financial struggles are real.
We'd love to hear more about your business.
Circle and Moon is an all-female work and community space. We are the hub for female entrepreneurs, freelancers and change-makers in the OTP area. We offer a liberating workspace for females that supports creativity, harmony, integrity, intent and intuition. Most co-working spaces are predominantly male-centric (venues that advertise kegs and ping-pong). We at Circle + Moon share a common vision, allowing for deeper connections between members and a desire to develop an underlying support system that keeps our members engaged and makes them feel like they belong.
Almost half of the female founders cite a lack of available mentors or advisers as holding them back and there are glaring gaps in resources available to support the growth of women entrepreneurs. We are closing that gap by providing the support, the resources and the connections for women to grow.
What were you like growing up?
I was always one to questions the status quo. Growing up in communist Eastern Europe, I could not help but question all the limitations and rigid ideas imposed on us. I made up my mind at a very early age that I would travel and see the world and live in a different part of the world. As soon as I turned 18, I moved to the US, not speaking a word of English. I was always a quick learner, easily adaptable and always eager to learn and experience new things.
Pricing:
Full-time member price is $200/mo
Mastermind/Community membership is $100 month
Community membership is $50 month
Contact Info:

Image Credit:
Gianna Keiko Rankart https://www.giannakeiko.com, Rebecca Bonno http://www.rebeccabonno.com, Kaity Black http://blackhillfilm.com/about
Getting in touch: VoyageATL is built on recommendations from the community; it's how we uncover hidden gems, so if you know someone who deserves recognition please let us know here.