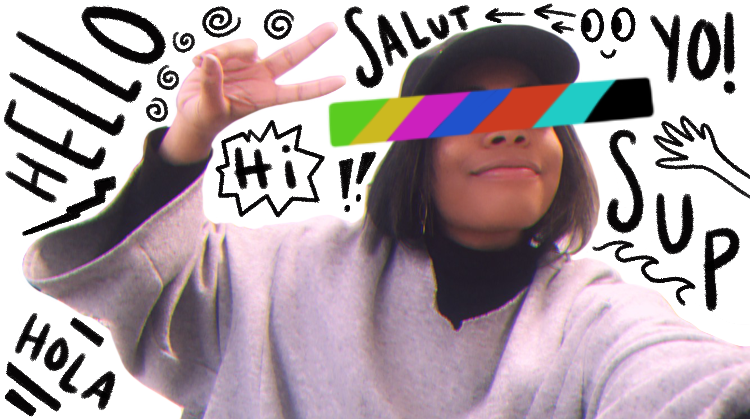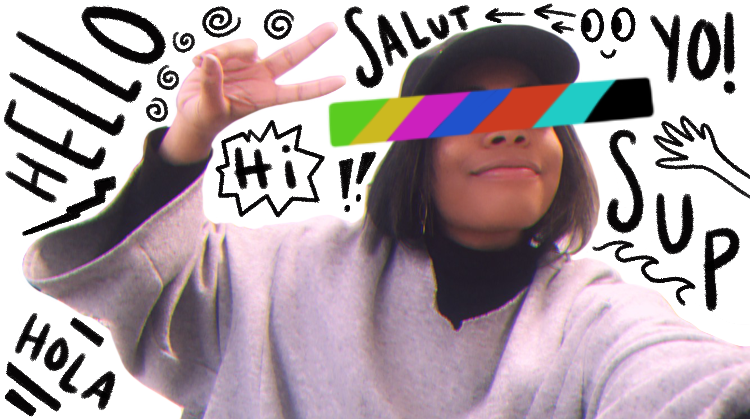 Today we'd like to introduce you to Janay Cooper.
So, before we jump into specific questions, why don't you give us some details about you and your story.
Long story short, I grew up in Washington State (only minutes away from the Portland, Oregon metro area) under New York law. New York law meaning, I have New Yorker parents and regardless of the way in which people functioned in the Pacific Northwest, I was forced to walk and east coast path. That was a huge head trip growing up for sure. After high school graduation I took a gap year to work and put some money aside for a rainy day — in the midst of which I was accepted into the Savannah College of Art and Design where I studied fashion marketing and management at their Atlanta, Georgia Campus. After graduation, I moved back to the Pacific Northwest and started my career as a Content Specialist at Netrush.
Long story long. I grew up pretty average, went through the public school system, and got pretty decent grades. I had a very musical household with little bits of art influences here and there. I went through a phase where music was life (I mean, it still is) but then that quickly turned to fashion. Dress-up games were my only outlet at the time, but once I discovered the power of a good thrift shop statement piece I was 100% down to be in the world of fashion.
During my junior year of high school, I decided to enroll into a fashion merchandising program at the local skill center. The curriculum really focused on the business side of fashion which kind of opened my eyes to the numbers side of the industry. Don't get me wrong I'm not this amazing math wizard but math and I were on good terms so I thought, "Why not venture in?" Then senior year hits; college enrollment fees were too much for my wallet, I was missing application deadlines and my SAT scores were literally trash. All of these things combined started to make me not even want to invest in higher education. It got to a point where I made a little frustration vow to myself stating that I wasn't going to go to college UNLESS it was an art school. You can imagine my shock after I opened my acceptance letter to the Savannah College of Art and Design (SCAD). Today I'm back in Washington state, creating, writing, and producing imagery for internal and external facing content.
Has it been a smooth road?
SMOOTH?! No, not at all! I'm sure you've heard the stories. SCAD was no joke. None of us were laughing for fun but rather to keep sane. You know that saying, we're here for a good time not a long time? Yeah, well time is an illusion at SCAD and whether it was a good time or bad time is a question many of us are still trying to answer. Despite all that craziness, I must say that I do not regret meeting the people I've met; nor do I regret encountering the handful of professors that made a huge impact on who I am today as a creative. More importantly, it was at SCAD that my view of what I really wanted to do in my creative career shifted from fashion styling to content creation as well as showed me the many avenues within visual communications that were available to me.
One of the biggest hurdles for me personally was not knowing where I would go after graduating from SCAD. I wasn't financially sound enough to seamlessly move to a place like New York or even stay in Atlanta in order to get a jump start on my creative career, and that really freaked me out. Then rejection letter after rejection letter made me start to doubt myself and my skills quite a bit. I also didn't come from a place where creative careers were easily accessible so going back home was a scary thought. Miraculously, while on LinkedIn for the billionth time, I decided to narrow down my searches to my hometown just to see if anything would pop up and that's when I found Netrush. At this point, I was just happy to be getting an interview so soon after graduating and was BEYOND thrilled when I found out I got the position. It seriously made all the college stress and sleepless nights worth the time.
We'd love to hear more about your work and what you are currently focused on. What else should we know?
I'm currently working as a Content Specialist on the communications team at Netrush. Okay, so what even is this Netrush I speak of. It's super interesting and complex but the easiest way to describe what my company does is, we partner with brands to provide them with what they need in order to thrive in the wild Wild West of e-commerce, and more specifically Amazon. So, when you go to Amazon and want to buy a product, there's going to be a little place where you can see who is selling that product. That's where you'll see Netrush if you happen to get something from one of the brands we partner with. If you're in the market for a pair of Dr. Martens or maybe you want to channel your inner VSCO girl and get yourself a Kanken backpack from Amazon, then you'll most likely see Netrush as the seller. As for me, I work more with our blog editorial content, internal documentation, and our social media channels. One thing I think is really cool is that I was given the opportunity to have my own column to write from the perspective of the new kid on the block — giving insight on what it's like to work at Netrush in addition what I've learned so far. In addition, illustration is also a key part of my role that I really love. I'm currently in an illustration group with a few of my coworkers and it's definitely something that I always look forward to whenever we have the time to meet up during the workweek.
What quality or characteristic do you feel is most important to your success?
This is a hard one…At the moment, I could say humor. I definitely learned to laugh off the things that deserve to be laughed off instead of stressed over. I had a great group of friends in school that had similar humor and we were able to bounce the comedic side of life off of each other when things started to get hard. Then again, I also could say that it was my trust in the thought of knowing God had my back in this wild decision I made to go to this specific school, to study this specific program, which then brought about a specific interest in this specific field. I just knew that I couldn't possibly be doing all of this for no reason so I almost had this inner fight in me to keep going regardless of the circumstances. I won't lie, it was nearly impossible at times to get in the right headspace to push forward and of course the dark thoughts tend to creep in (especially at a school like SCAD where everyone is amazingly talented and the "competition" is steep) but I think how and what I faced, leading up to today, along with the amazing walks of life I've encountered without a doubt helped form this inner drive I have. I just know that the idea of finding a career in my hometown, where I have my own desk, working around other creatives who are hilarious, and it's a place where work-life balance is encouraged was insane to me. Yet, these were all things I was secretly praying for about four long years and ended getting.
Is our city a good place to do what you do?
I think the company that I'm currently at could exist ideally in any city. I do think that Atlanta is a great place for new creatives due to the diversity and energy that the city is bursting with. My creative side was most definitely inspired by the city of Atlanta and those that I've met along the way. It could have been that I was in art school so you are pretty much on a creative drive all day everyday but I really do think that being in Atlanta did help pull out my personal aesthetic and gave me the confidence to express myself through my art.
Contact Info:
Image Credit:
Janay Cooper
Suggest a story: VoyageATL is built on recommendations from the community; it's how we uncover hidden gems, so if you or someone you know deserves recognition please let us know here.