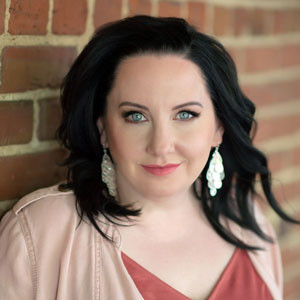 Today, we'd like to introduce you to Kathleen O'Grady. Kathleen was introduced to us by the brilliant and talented Heather Eck.
Kathleen, can you walk us through your story – how you started and how you got to where you are today.
First, let me say how excited I am that Heather invited me to be a part of this creative and generous article platform. What a great idea!
I graduated from college in the northeast shortly after the tragic events of 9/11/01 with a degree in Communication and no idea what I wanted to do. After a few leasing consultant jobs to help me get a break on my rent I was eventually thrust into the financial industry as an Executive Assistant to the most successful hedge fund manager in history, Ray Dalio. Google him; he's a big deal; even through I didn't realize it at the time. I've actually been featured in online articles in the NY Times, Huffington Post, and Forbes thanks to my 6-month tenure at Bridgewater Associates, one of the most notoriously elusive companies in the country.
By 2004, I needed a change and moved down to Raleigh, NC where I continued for another 5 years as an EA in the non-profit research mecca, Research Triangle Park. By the age of 26 I was knee-deep in my quarter-life-crisis. I looked into graduate school but had no idea what my endgame was. Until one day, I was sitting in on a weekly executive team meeting to take notes when they introduced the concept of executive leadership coaching to aid in the development of high-potential leaders in the company. I was immediately intrigued! Finally, I started to feel passion and excitement for the first time in years.
From 2007-2008 I completed my first of many coaching certifications at NC State University, and started my side-hustle company, Raleigh Coaching, LLC. By the end of 2009 I couldn't bear the thought of spending my time doing anything but coaching and despite the financial crisis that was occurring at the time, I gave up a secure well-paying job to coach full time as an entrepreneur.
By 2014 I developed my own signature coaching model focused on fulfillment, versus the generic goals-focused, accomplishment driven models. I launched Raleigh Coaching Academy to host the only globally accredited professional coach training certification for authentic leadership development. A year later Heather Eck registered for the program.
Heather was a senior HR leader for Epic Games at the time, and looking to expand her leadership capacity by becoming a certified coach. Little did she know, this would be the beginning of a multi-year transformation journey resulting in her being a fulltime artist!
The 2015 version of Heather was extremely focused on taking her career to the next level, while subconsciously seeking so much more. Over the course of the training and ongoing coaching and mentoring to follow, Heather started to undo the buckles of her self-imposed straight-jacket of striving for perfection. In 2018 she started painting and experimented with various mediums and techniques. In 2019 she established her company to officially claim her identity as an artist, and left her cushy HR career.
Now, in 2021, Heather is fully expressing her authentic genius through her healing artwork. I'm proud to say that I am the largest collector of Heather's art in the US, and surrounded by her brilliant paintings as I type this.
Thanks in large part to the many amazing coaches who have graduated from my coaching certification, like Heather, my business has evolved into a full-service global strategic advisory company. We are actually announcing a total rebrand later this year. Our new name is Authentic Leadership Advisors.
Heather's story will always be one of my favorites to tell, to illustrate what can happen when you start asking yourself the right questions! I hope that our combined stories of courage and creativity will inspire more people to explore their own authenticity.
It's absolutely an inspiration, thank you so much for that.  What else should we know about Raleigh Coaching Academy?
I was 27 when I started my coaching business back in 2008, and the majority of my industry peers were old enough to be my parents. I also went from taking orders from executives to coaching them on how to grow their leadership. Not to mention the coaching profession itself at the time was just gaining credibility and visibility thanks to the International Coaching Federation–the global governing body of professional coaches. To this day, the term 'coaching' is often misused and misunderstood. Most people assume that coaches give advice, when we do the exact opposite. We are highly trained to use powerful questions, intuition, and silence to help people reach their own authentic answers and action steps. I'm most proud of being different from most other companies in the industry. It was challenging enough to launch a business during a financial crisis, that sells an intangible service that very few people know about or understand, but then I decided to invent my own model of coaching to the soul, not just the goal. It's easy to coach people on surface-level topics and to-do lists, it takes years of dedication and practice to learn the art of coaching people to remember who they are when they stop living their lives for external approval. I think what sets me and my team apart is that we are not afraid of other people's fear. We can face the drama of toxic company cultures head-on to compassionately bring conscious awareness to conflict-oriented leaders. We break down barriers of communication caused by insecurity and self-protection. We speak truth to authority in ways other companies are too afraid to. We make every interaction meaningful. And above all, we aim to restore a sense of inner peace for anyone we serve.
Heather Eck has been a great friend to us and I know you've got a great relationship as well as you shared earlier. Maybe you can tell our audience a bit about Heather and your experience with her.
Being around Heather is like being in the presence of a spunky guardian angel. Her energy is soothing and calm, yet fun. When I first commissioned her it was to paint a pair of paintings for my downtown Raleigh office. She took the time to come and walk around my office space and home to fully experience it and see what colors came to her. She then asked me how I wanted the space to feel when I and others were in it. As a somewhat particular and picky person, I was surprised by how easy it was for me to just trust and allow Heather to go off and do her thing, without me needing to be overly involved.
On the days when she came to deliver her artwork, it always felt like I was receiving much more than paint on canvas, I was receiving magic. I know that sounds corny, but it's the best way to describe what it's like to possess Heather's paintings! Her work is destined for museums across the globe. Get them while they're hot!
Website: www.authenticleadershipadvisors.com
Linkedin: https://www.linkedin.com/in/kathleenogradyleadershipcoach/