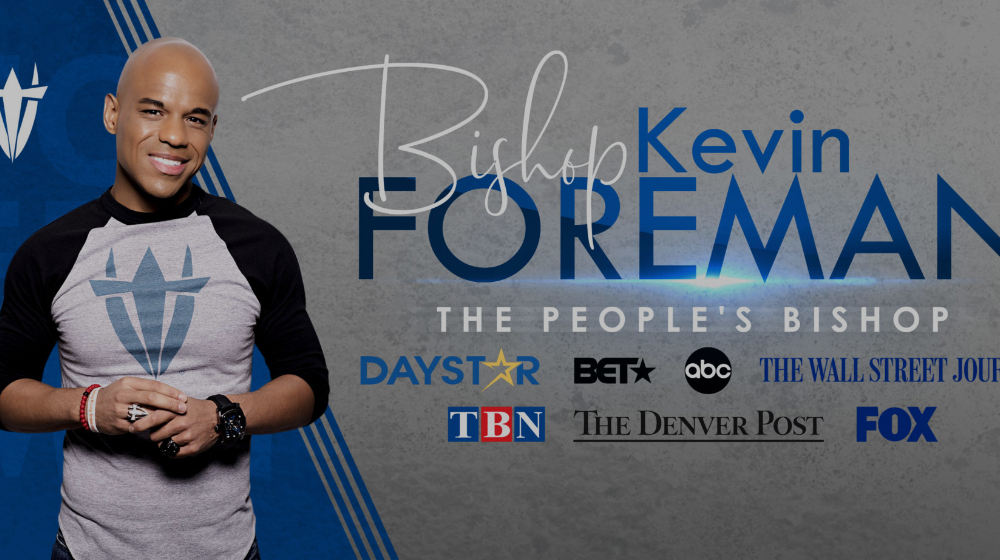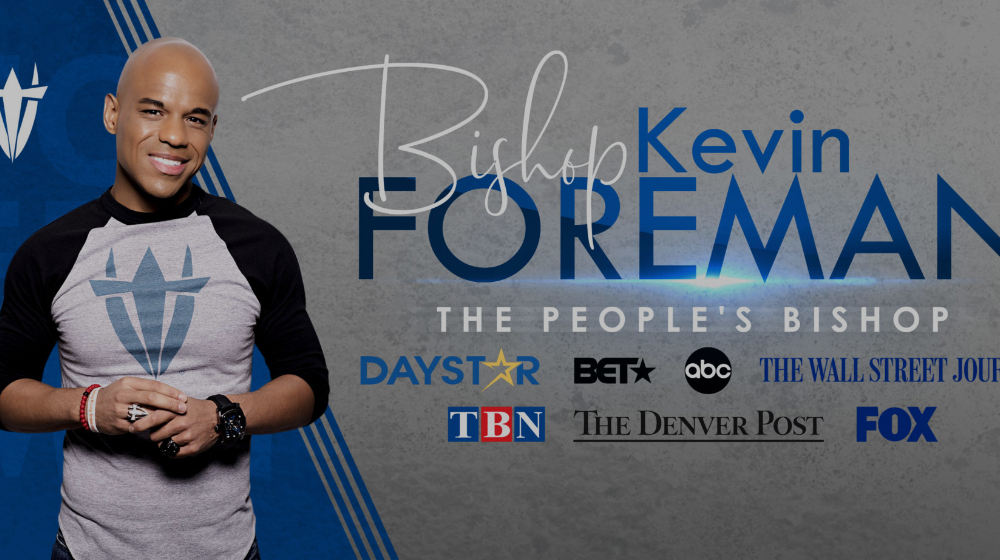 Today, we'd like to introduce you to the renowned Bishop Kevin Foreman & Harvest Church, based in Denver, Colorado, both Foreman & Harvest will be expanding into the Atlanta area soon to start their first Harvest Church Atlanta location.
As seen on platforms like BET, ABC, The Wall Street Journal, Fox, The Denver Post, TBN & Daystar, in vocational ministry for over twenty years, Bishop Foreman has become renowned for his bold, down to earth, practical, and humorous approach to presenting the Gospel, which makes the Bible easy to understand for all ages & backgrounds. Bishop Foreman is regarded as a fresh, engaging, and prolific voice of hope & transformation. His riveting and revelatory messages reach masses around the globe through a multitude of media platforms. Bishop boldly tackles taboo issues and makes them approachable & takers complex subjects and makes them easy for everyone to understand. Known as an "architect of excellence," he's considered a shepherd that loves those he leads. Bishop Kevin Foreman is a multi-dimensional man who has devoted his life to changing lives. Bishop Foreman spent his formative years in an area riddled with the plight that often accompanies the inner-city. From humble beginnings, through God's amazing grace, he has defied statistics & transcended superficial boundaries. Today, he is an influential pastor, successful church planter, bishop, success coach, in-demand speaker, author, philanthropist & entrepreneur. Bishop Foreman is the Founder and Chancellor of Harvest Bible College. Pioneering #FitHarvest to promote healthy living in the Harvest movement, Bishop Foreman celebrated successfully shedding over 95 pounds through simple, yet powerful lifestyle changes as a testament to God's desire for us to walk in His "shalom," where nothing is missing, nothing is lacking, nothing is broken & all is well.
Forging strategic partnerships with major corporations and other community organizations, Foreman & Harvest are known to be community transformers having given away over 200,000+ pounds of food, 124,244+ articles of clothing, 3,300 backpacks, 30 bikes, over 16,787 toys for kids, 3,000 families have been adopted & $339,791+ given to missions.
Please, tell us a little about Harvest Church.
We started Harvest in 2006 from scratch, which nothing in Denver, CO. An area with little racial diversity & some of the lowest church attendance in the nation & to God's glory, Harvest continue to grow as a non-denominational, life-giving, family oriented, multi-cultural, multi-generational, Spirit-filled Christian church for everyone. We exist to change lives by leading people to totally love God, love people, and love life as one church in global locations. Harvest is like the "United Nations"of church with people calling it home from every walk of life. Harvesters, as our attendees are affectionally known, come dressed how they feel comfortable whether that's in a suit & tie or jeans & a t-shirt, no one is judged. Bishop may be dressed in anything from "chucks" & a Harvest raglan to the robes of a bishop. Any given Sunday or mid-week experience, everyone is welcome & made to feel welcomed.
Why is Harvest Church expanding to the Atlanta area?
Since our inception, my vision has been to be one church in global locations & by God's divine instruction, we're excited to announce our intention to expand into the Atlanta metropolitan area. At Harvest, we welcome & love all people to life. We won't judge you. We're not perfect, so we don't expect others to be. That's why we all need Jesus.
Having built our first location into a thriving, multi-cultural, multi-generational church from scratch in Denver, a region with little racial diversity & ranked 46/50 for lowest church attendance in America, Harvest is no stranger to building from scratch because of the great & awesome people of Harvest, affectionately known as Harvesters.
Atlanta is a melting pot that's become a hub for everything from media to fashion & entertainment full of amazing people & outside of Denver where our first location is, it's become our top digital streaming area for people watching our experiences & messages. Just like in Denver, it takes great people that want to see God do something amazing through them, just like YOU.
At Harvest, from executives to creatives, there's a place for every background, every race, every age, no previous church experience necessary.
We're currently in the planning phase & will begin to hold what we call worship experiences (services) periodically in spring/summer 2020 to begin building our launch team in the Atlanta area with awesome people just like you!!
There are many churches in Atlanta, what makes Bishop Foreman & Harvest unique?
You're right, there are many churches doing great work & reaching people with Good News. We just want to do what Harvest is supposed to do & reach the estimated sixty-percent of Atlantans that aren't in church. Like in Denver, we want to be community pillars that don't just talk the talk, but walk the walk. Harvest can't just be explained, it must be experienced, and soon, people will be able to.
Overall, how has been relatively smooth? If not, what were some of the struggles along the way?
Our plans to go into our pre-launch phase and begin holding experiences were delayed by the coronavirus outbreak, but we believe that every delay is actually to our benefit & we are excited about being able to get started soon so lives can begin to be changed. That's why we exist…to change lives by leading people to totally love God, love people & love life as ONE church in global locations. We're just getting warmed up!!
What should people interested in learning more about Bishop Foreman & Harvest Church do?
Great question! The best think to do is visit our website at www.harvestchurch.church/atl for details and to even sign up to serve on our launch team. We're patiently, but anxiously waiting to get started.
Contact Info:
Suggest a story: VoyageATL is built on recommendations from the community; it's how we uncover hidden gems, so if you or someone you know deserves recognition please let us know here.