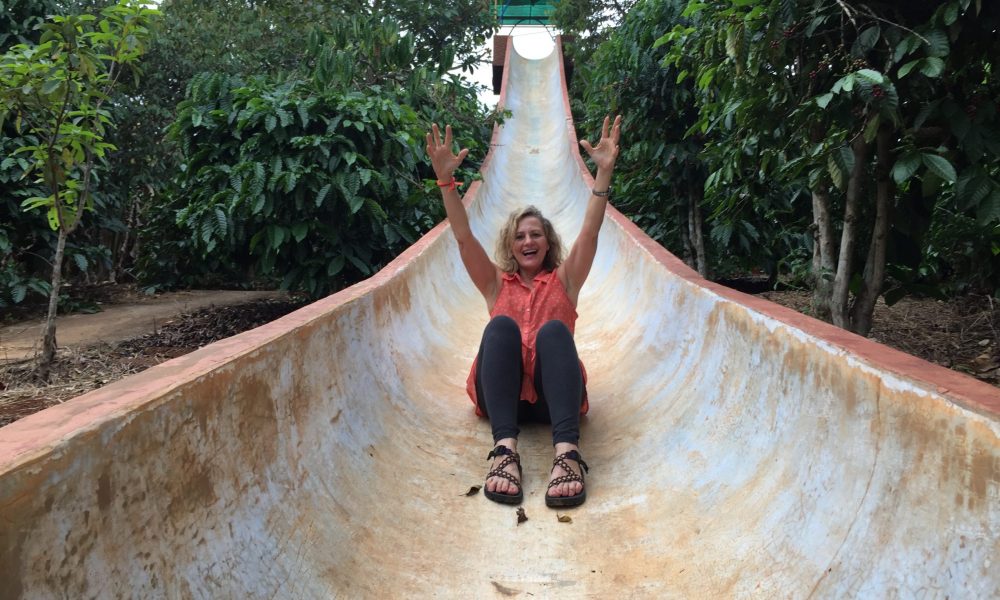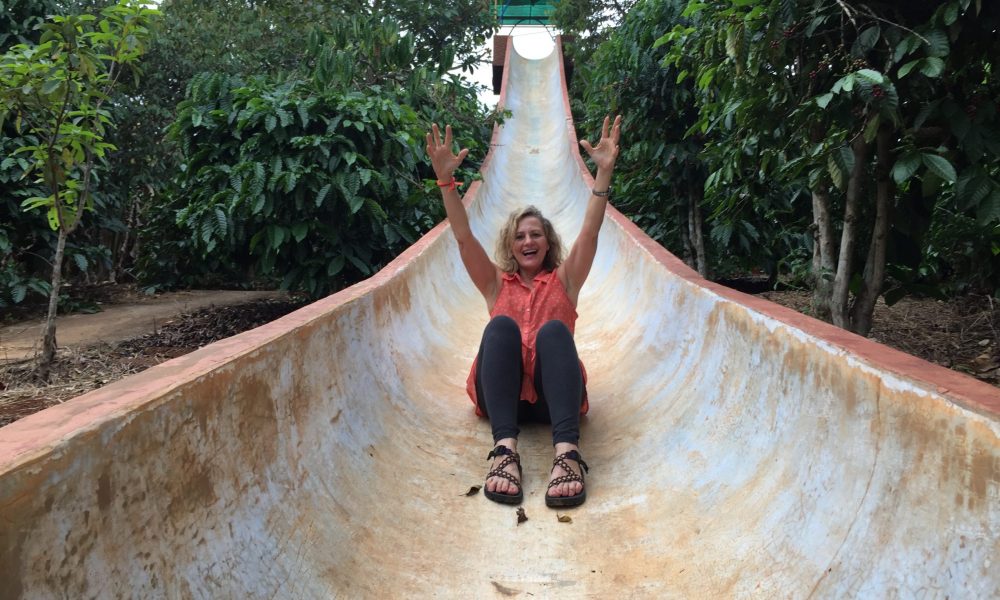 Today we'd like to introduce you to Lisa R. Terry, LPC.
Thanks for sharing your story with us Lisa. So, let's start at the beginning and we can move on from there.
As seniors in high school we were given two choices for electives; Government or Psychology. I knew right away I wasn't going to take Government so Psychology won by default. Within weeks I became fascinated with the inner workings of the mind and knew right away that I was going to pursue a counseling degree.
I left the cold winters of Indiana and headed south for the warmer temperatures of Florida. I earned my Bachelors Degree in Counseling at the University of Florida in Gainesville, Florida. After experiencing a few warm and sunny Thanksgivings and Christmas, I knew the south was for me and there was no going back to my hometown of South Bend, IN. Deciding to stay in the south I applied to the graduate program at Georgia State University here in Atlanta. Atlanta quickly became my home away from home and I never left.
My first "real job" out of graduate school was as a Social Worker for the United Methodist Children's Home (UMCH) located in Decatur, Ga. At the time, the Children's Home was a refuge for children that had become wards of the state due to abuse and/or neglect. I worked extensively with both male and female teens and adolescents with significant trauma backgrounds. Following my two-year stint at UMCH I joined a private practice in Sandy Springs. I remained with the group until establishing my own private practice in the Roswell/Alpharetta area in 2000 and have been here ever since then.
Overall, has it been relatively smooth? If not, what were some of the struggles along the way?
Overall, I must say that I have been extremely fortunate with the route my career has taken.
Early on there were some financial struggles. As mentioned before, my first "real job" in my early 20's was at the United Methodist Children's Home (UMCH). I earned a whopping $18,000 a year. Literally less than minimum wage. With a Master's Degree!
But, I loved the work and loved the kids and learned how to budget. How to really budget… and pay back student loans at the same time.
Transition into private practice was a bit tricky. As you may suspect it takes time to build a case load so I couldn't just leave the Children's Home cold turkey. As my caseload began to build, however, I was eventually able to leave my full-time job at UMCH and transition into something else part-time while I built a viable private practice. It was tough saying goodbye to the UMCH. UMCH had been a life changing experience for me. Decades later I can still recall the names and faces of many of the children and teenagers that had passed through the children's home.
The next big transition came when I decided to leave the group practice and go out on my own. Leaving the nest brought with it both fear and excitement. Fortunately, the transition was a smooth one as I had the support of my clients and the group practice that I was leaving.
If you haven't noticed by now, I simply LOVE my job. I can't imagine doing anything else with my life (other than traveling the world, of course). with anxiety, OCD, trauma and grief.
We'd love to hear more about your business.
I would say that what sets me apart from others is that I specialize in a limited number of areas.
Early on in my private practice years I began a support group for teens with OCD. It didn't take long before I realized these kids needed more than just support, they needed treatment. I participated in as many conferences, trainings and workshops as I could in search of the best treatment methods for OCD. I had found my niche!
My exploration led me to earn my certification in the most effective form of treatment for anxiety, phobias and OCD: Exposure and Response Prevention, a specific form of Cognitive Behavioral Therapy (https://iocdf.org/). It didn't take long before my love of treating anxiety became apparent in the community. I noticed that the vast majority of referrals from local pediatricians, physicians and psychiatrists were for OCD or anxiety.
My practice was made up almost entirely of adolescents, teens and adults struggling with some form of anxiety and I loved it! For many many years treating anxiety was my one and only love. Then a few years ago along came Brainspotting.
Brainspotting (BSP) was discovered by Dr. David Grand. On his website, www.brainspotting.com, Dr. Grand describes BSP as "a neurobiological tool for accessing, diagnosing, and treating a wide range of somatic and emotionally-based conditions." One of the theories behind BSP is that where we look effects how we feel. In using this technique, we work with eye position and somatic activation as part of the healing process.
Goodtherapy.org has a great article about Brainspotting (see http://www.goodtherapy.org/learn-about-therapy/types/brainspotting-therapy). The author of the article has this to say about BSP: "Brainspotting (BSP) is a relatively new type of therapy designed to help people access, process, and overcome trauma, negative emotions, and pain, including psychologically induced physical pain.
I use Brainspotting for anxiety, phobias, trauma, unresolved grief and other general life issues.
What am I most proud of? Honestly, I like the word happy better. I am happy when I see my clients reach the goals that they have set for themselves upon entering therapy. I am happy when I ask them "what would you do if you weren't afraid?" and then later I see them be able to do that very thing. I am happy when I see the healing process of Brainspotting happen right before my very eyes. I am happy when I look at my schedule every morning and think "Yes! I get to spend my day doing something I love!"
So much joy lies in witnessing the true grit of the human spirit to get better and the indescribable ability of the brain to heal itself from trauma.
If you had to go back in time and start over, would you have done anything differently?
When I look back the one thing I often wonder if I should have done differently is to have taken out less in student loans for graduate school. Perhaps I could have taken fewer hours per semester, worked another job and extended my stay at Georgia State? I recall every month making that student loan payment and thinking "I could be driving a Mercedes with this payment".
However, it was all part of my journey. Having changed that would have altered my life in ways that may not have lead me to where I am now. So, in the end I actually wouldn't change anything.
Pricing:
Contact Info:
Address: 11795 Northfall Lane,
Suite 601, Alpharetta, GA 30009
Website: www.lisaterry.com
Phone: 770-645-1733
Email: lisa@lisaterry.com
Getting in touch: VoyageATL is built on recommendations from the community; it's how we uncover hidden gems, so if you know someone who deserves recognition please let us know here.