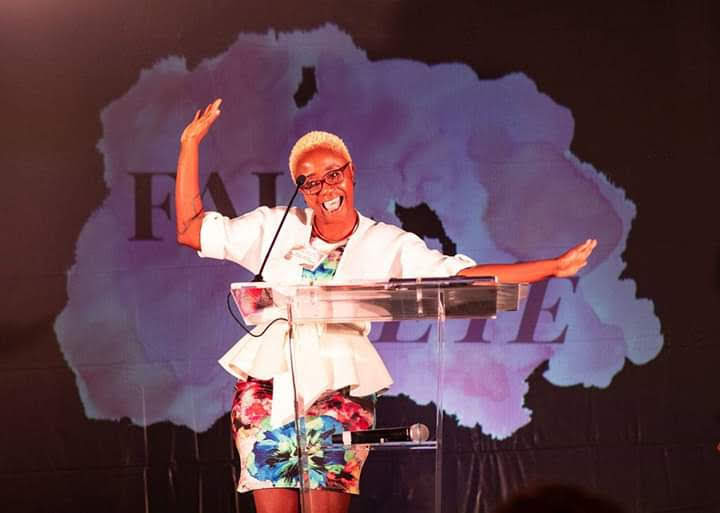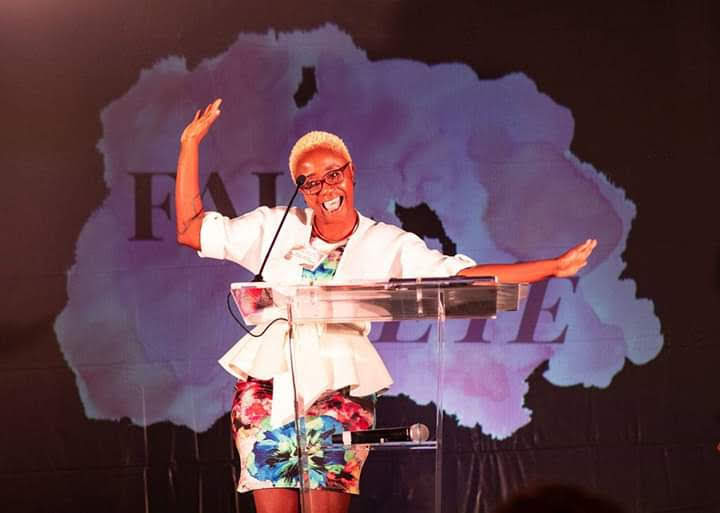 Today we'd like to introduce you to Listiner Martinez.
Thanks for sharing your story with us Listiner. So, let's start at the beginning and we can move on from there.
My Story. The birth and rise of GREAT awesomeness. Now let's rewind back 30 plus years or so. I was born to a mentally ill mother who was never treated or was even diagnosis properly so I endured various forms of abuse that have left residual side effects, even up until the present day such as social anxiety, panic attacks, and depression. I was afraid of my mom literally up until the day she passed away, which was in 2001. Age 2 I was burnt with boiling hot water and suffered 3rd-degree burns over my entire body. Age 7 was my 1st psychiatric inpatient hospitalization of many more to come for severe depression. I was very quiet and withdrawn as a child and always tried to not be seen or heard, so no one knew anything. I never told anyone what was happening to me, not even the doctors at the hospital, because I thought I was bad and deserved it. Age 12 I was admitted again for depression and suicidal ideations, and really just wanted to die, because at this point I was afraid to go to sleep or do anything that would upset my mother and cause her to harm me. I never heard, I love you, received hugs, kisses or affection of any sort. I eventually started running away to get some relief from my home life. Age 13 While out in the streets I was gang-raped by 7-10 guys, I was beaten and thrown through the wall for trying to escape, this lead me to drinking alcohol heavily at the age of 13.
Finally, at the age of 14, I entered the group home, where my life started to improve. I received three meals a day, got to shower and was allowed to breathe and be a child again. Age 17 I got pregnant with my first son, by a guy that I thought cared for me because he showed me attention and said kind words. That eventually turned sour really quickly, as I soon realized he was manipulative and a liar, so I left that relationship but decided to keep my son. Age 18 I got into a physically abusive relationship that lasted for approximately a year. I thought I deserved it because I was told I had a smart mouth. So he would abuse me sexually and physically to keep me in line.
Age 19 I aged out of the group home and actually tried to move back home with my mother who didn't want me. I had nowhere else to go, I moved in with my oldest son's grandmother and with some encouragement and support from her got up enough courage to leave the abusive relationship and never looked back.
I finally found "true love", or so I thought when I met my 2nd & 3rd son's father, we became friends and eventually started dating and got married the next year. The first year of the marriage was great up until I found out he was unfaithful and so began the emotional abuse. Age 21 until Age 33 I literally spent most of my adulthood in an emotionally abusive, unhappy relationship trying to prove my love. But I chose to stay because I was always told: "no one would want my crazy ass, because I was too messed up" and so I believed if I was a little less messed up he wouldn't cheat. This cycle of emotional abuse went on for my entire marriage, he had many different mistresses, he would also leave for days and sometimes months at a time and had a few children during the course of our marriage none of this should be acceptable in ANY marriage.
Finally, at the age of 33, I took my Life back after my oldest son who was 14yrs old at the time asked me: "why do I keep taking his dad back when he's going to keep doing the same thing?" That really hurt me to the core, because I realized I was putting my babies in harm's way, by allowing them to see their mom being emotionally abused and not taking a stand. So I made a decision to divorce my husband and finally start learning how to love me. The abuse I endured for most of my childhood lead me to believe I deserved being abused because I felt unworthy and unloved which in turn kept me in a vicious cycle of abuse. It wasn't until I established a personal relationship with Christ a few years ago that I started to believe differently.
The Emotional abuse has been the worst for me because no one can see the scars and the residual side effects run deep. It's hard at times to trust people and I fight daily with the spirit of rejection and low self-esteem. I have been on many forms of depression medication intermittently from Age 7 until 25 and I've abused alcohol for 23 years to wash away the pain. I was very promiscuous after my divorce for fear of falling back into an abusive relationship, so I chose to just sleep with guys and "never give my heart". Now I manage my depression and anxiety with a healthy well balanced, active and positive faith-filled lifestyle and counseling.
NOW, I am now faced with yet another stop on my Healing Journey called breast cancer, which I was recently diagnosed with in January 2020. I will not allow this to stop me from being who God has purposed her to be a "Living Testimony". And I plan to reshape how we see cancer and bring a new definition to being a survivor, from F*&% cancer to "FACE Cancer".
It is my life's mission to help others who have gone through trauma and abuse starting living their best-healed life by way of coaching, speaking, writing books, advocacy and creating a healing conference.
We're always bombarded by how great it is to pursue your passion, etc – but we've spoken with enough people to know that it's not always easy. Overall, would you say things have been easy for you?
It has been anything but a smooth road, I have survived, battled and overcome the residual side effects of all the trauma & abuse I have experienced. From alcoholism, suicidal thoughts, depression, anxiety, low self-esteem and self-doubt.
Please tell us about your work.
My purpose and passion are to change the narrative of those who have suffered from abuse and trauma, from one of Shame, Stigma & Silence to Support and Solutions, from hopelessness and rejection to HEALING and RECOVERY. The Healing Is A Journey™ conference and workshop series, are the platforms I created to do just that. I personally understand the struggle and residual side effects that can come from being abused as I have survived bothe Childhood Abuse and Trauma and Domestic Violence as an adult. I wanted individuals like myself to have a safe and welcoming environment to address the pain without the shame and to learn they are not alone, get resources and tools they can use daily and also know they do not have to have it all figured out. Just like life is a journey so is healing, therefore I purposefully designed The Healing Is A Journey™ Series to help them along their healing journey.
I specialized in Healing & Recovery Accountability, where I create content and coaching support that allows for individuals to start working on their healing from the inside out. I pride myself in being able to use my life's testimony to help others and so I feel that my transparency and authenticity sets me apart, because my only motive and purpose is to help others heals.
So, what's next? Any big plans?
I will be using my recent diagnosis of Breast Cancer as a testimony to help others, by sharing my experiences, thoughts, and inspiration. I will also be publishing another book that will take the reader through my journey of healing from cancer. And I will also be launching an online membership coaching program that will focus on helping those who have experienced Trauma and Abuse by the hands of their mothers, I will continue to use my life testimony to speak out and help others worldwide in order to break the chains of hurt, shame, rejection, etc..
Pricing:
Healing Is A Journey ™ Conference Series Tickets are $25.00 general admission and $40.00 for VIP (Link details bit.ly/HIAJEventbrite)
HEALING ACCOUNTABILITY (Price Range Accountability Sessions/Consultant Rates are: $55.00 per 30 min sessions $125.00 per 1-hour sessions): I offer Inspirational content and services that are geared toward changing the narrative of Shame, Silence, and Stigma for those individuals who have gone through trauma to Support and Solutions. Teaching YOU how to start living your Best-Healed life, by holding YOU accountable for taking the necessary action steps on your Healing & Recovery journey!
MINISTRY/BUSINESS CREATIVE CONSULTANT (Accountability Sessions/Consultant Rates are: $55.00 per 30 min sessions $125.00 per 1-hour sessions): I offer Creative, Bold and Efficient ways to streamline ideas, content, and workflow consistently so that your ministry/business can represent God in the most outstanding way! I hold you accountable to Believe in the visions that God has given you for yourself and your business/ministry and be open to expanding your creativity on a new level and to also plan, execute and implement those visionary strategies into your business, brand, and life,
SPEAKERS RATE ( rate does not include travel and lodging) 1.) Ministry $150/hr 2) Non-Ministry $250/hr
Contact Info:

Image Credit:
My Photographer/Videographer is Billy Montgomery
Suggest a story: VoyageATL is built on recommendations from the community; it's how we uncover hidden gems, so if you or someone you know deserves recognition please let us know here.