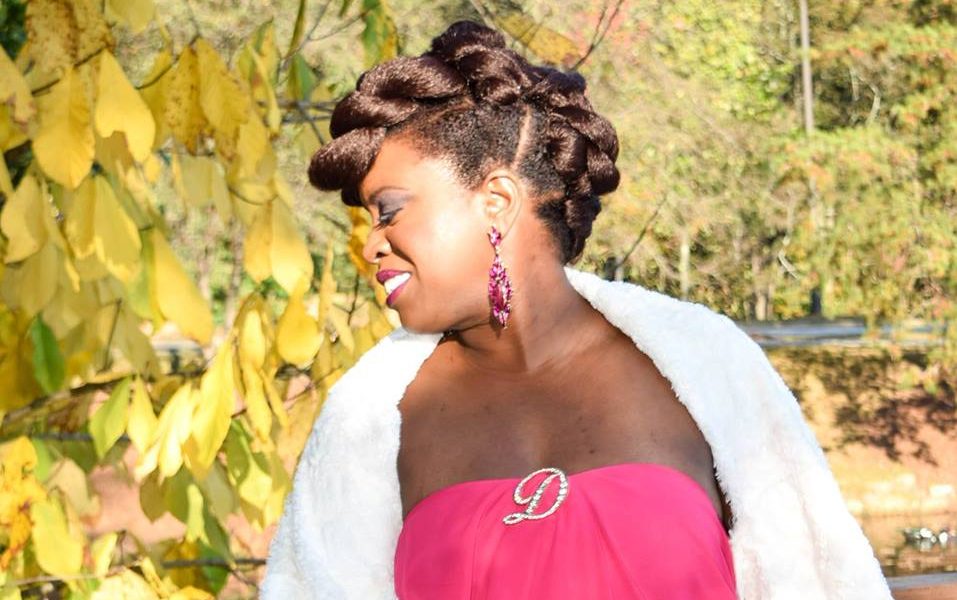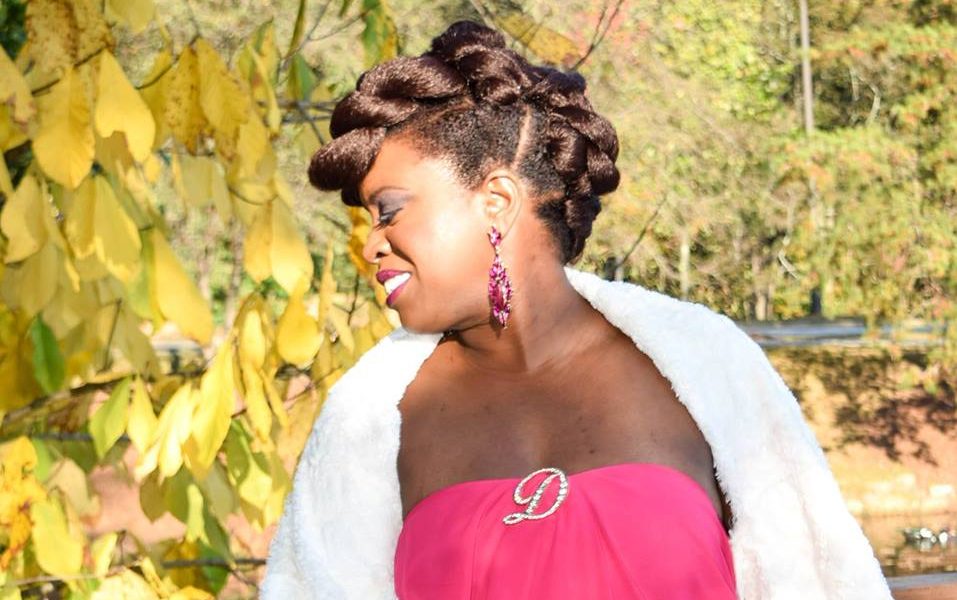 Today we'd like to introduce you to Lynita Mitchell-Blackwell.
Lynita, let's start with your story. We'd love to hear how you got started and how the journey has been so far.
A few years ago, I attended a vision board party during an unusually quiet time in my life. I'd just rolled off a few boards and had not taken office on new ones. I was a lawyer doing pretty well, but the beginning of the year is normally slow, so things were under control there. Hubby and baby were doing great too. I had no complaints – life was good – but I felt there was something "more" that needed to come.
During the vision board party, I meditated and prayed. I was still until the vision came, and then I wrote: speaking, books, health, politics, and few other things that I was not doing were all there. I was a bit stunned, but I began to write the plan to achieve those things, starting first with the book.
I wrote about my "coming of (professional) age" experiences in Leading Through Living: A Guide for Women Seeking Growth Through Leadership. It would later become a #1 Amazon bestseller. People read it – a short read of 48 pages – detailing the good, bad and ugly as I navigated friendships, relationships, and success and… they loved it.
I was invited to speak at various events, and those keynote addresses grew into workshops. So, I needed a company – and that became Leading Through Living Community. During the Art of Living Foundation's International Women's Conference in India, I was inspired to found a magazine that combats the negativity of the world: BOLD Favor Magazine. My new friends met in India helped spread our BOLD message across the world, and my "established" friends helped pay for it. 
As I continued to travel and speak, I met various people who asked me to help them publish their books. (I published my first book.) What they really meant by "help" was "do" – and so I began publishing other people's books. As a speaker and author, I was able to help new authors take their life lessons and create lucrative streams of income sharing those experiences with audiences and organizations that really appreciate them.
In talking with my authors and helping them grow their businesses, their friends and family members saw their successes and asked how they did it. Some of them came to me asking for guidance, which I provided, but soon I realized I needed formal training, so I obtained certification as a life coach. Combining that training with my business background (prior to becoming an attorney, I was a CPA), I became a Success Coach.
My businesses continued to grow and more people were needed to help spread the 3PA message of Purpose, Passion, Power, and BOLD positive Action! Our team has grown to over 50 people combined. We are very close – I have been criticized by mentors for treating my team like family. I wear that criticism as a badge of honor. When I need them, they are there for me. And when they need me, I'm there for them. That's how families do! And that is how we've been able to achieve all we have in less than 4 years!
Has it been a smooth road?
It has been challenging. In building LTLC, I was managing my law firm, raising an incredible daughter, and being wife to my husband a pastor (whose church was in a neighboring state). My mother became ill for a time and now lives with us. Thankfully, she has recovered wonderfully – and truth be told, takes care of us as much as we take care of her. 
My law firm was how I financed the early years of LTLC. I saw my firm grow, shrink, and grow – over and over again. I survived the mortgage crisis, but just barely. It got scary sometimes, but God always provided through family (special shout out to my hubby Brian, Mom, Dad, sis Patricia and Uncle Lewis!) good friends (Faye, Sonji, Cynthia, Sandra, David, Tinzley, Nia, and Ebony – you rock!), and incredible business partners (I don't dare name individuals in these groups, but Women in the Spotlight Goinglobal – not a typo!, Conquer Worldwide, RISE Church, St. Luke AME Birmingham, St Mark AME Hurtsboro, and St Paul AME Lanett – YOU ROCK!).
I also leaned on my accounting background, doing assurance work to keep things going. So grateful for my clients – small they may have been, but they "kept the lights on" on more than one occasion during the rocky times in the business!
During the same time, I also battled with my health. Sarcoidosis, endometriosis, and fibroids almost did me in. I had radical surgery, but kept pushing… that team – my family – they were so awesome, most people don't know I was laid up several months recovering. And in the process published four bestselling authors! That's what FAMILY helps you to achieve!
So let's switch gears a bit and go into the Leading Through Living Community story. Tell us more about the business.
Leading Through Living Community is a multi-faceted organization that combines publishing, producing, training, and coaching to empower people to be 3PA's: people of purpose, passion, and power ready to take BOLD and positive ACTION!
We have published 6 bestselling authors (and counting!), established 3 international libraries in rural areas of Kenya and Swaziland, partnered with the Small Business Administration to host 2017 InnovateHer Challenge in West Georgia, and represent some of the most talented entertainers and sharpest entrepreneurs in the country.
We are best known for our magazine BOLD Favor, which was voted 2016 ATL's Hottest Magazine through the PassKey Awards. LTLC grew so quickly, that within the first 3 years, we had to break out the magazine and events portion into a separate company, BOLD Favor Media Group.
I'm proud of our publishing philosophy: our authors keep their royalties – once our job is complete, our hands come out of our author's pockets. It makes what we do exceptionally indeed. I'm most proud of the amazing team of professionals who make us who we are – BOLD and fearless!
How do you think the industry will change over the next decade?
Our industry is going to be 75% digital, 25% print – but note that the print will never die. At the end of the day, people like the feel of paper in their hands – makes them feel more in control if it's tangible.
Our industry is also going to be almost all video. People don't really dig reading (busy lives!), but they will listen to a video.
To face these shifts head on, we've invested significant resources in building a robust web platform, established partnerships with several media sources (TV and radio) to obtain more exposure for our advertisers, and properly prepare our clients to present well and often. It's the eye that buys.
Contact Info:
Getting in touch: VoyageATL is built on recommendations from the community; it's how we uncover hidden gems, so if you know someone who deserves recognition please let us know here.