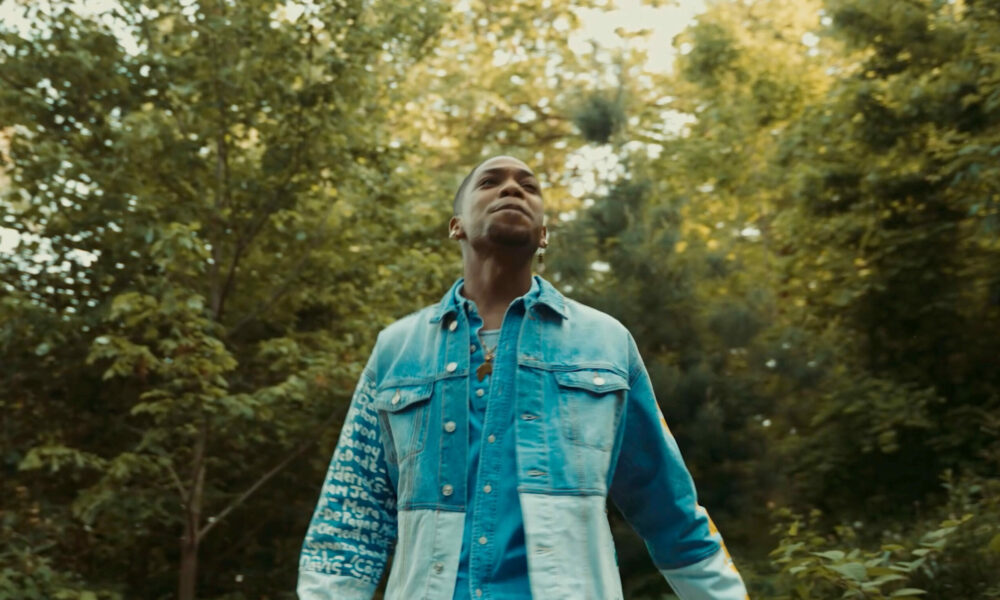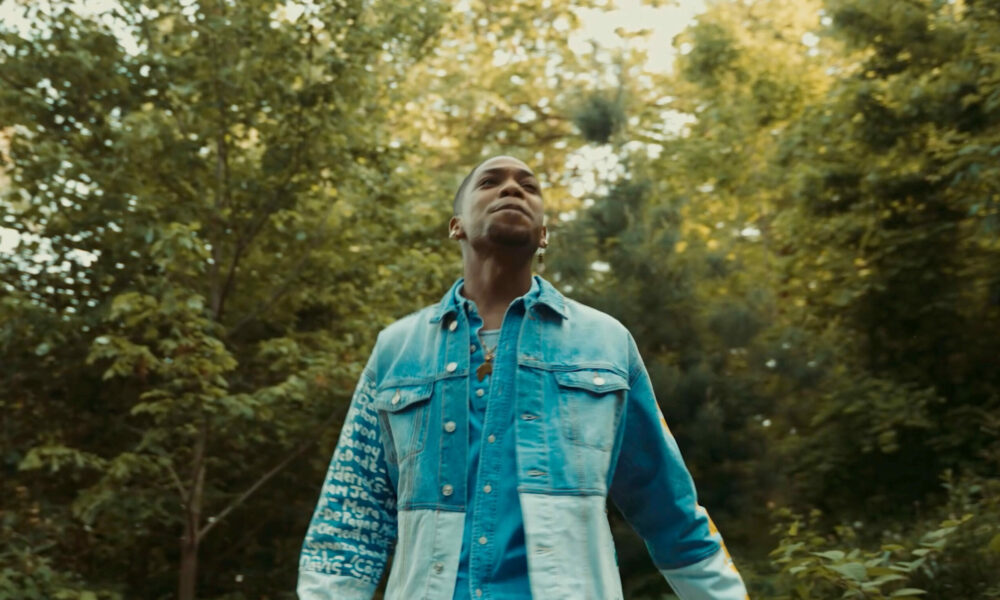 We are thrilled to be connecting with Marco Alexander again. Marco is an International Recording Artist, Founder of The Sound Kulture Brand and is also a content partner. Content partners help Voyage in so many ways from spreading the word about the work that we do, sponsoring our mission and collaborating with us on content like this. Check out our conversation with Marco below.
Hi Marco, so great to have you join us again. For folks who might have missed our earlier conversations, can you please take a minute to briefly introduce yourself?
"His voice can make his listeners feel any emotion known to man. On top of that, you add unique sounds and a kick that you can feel to Marco's amazing voice, and you get a product in which music is missing…" Danielle Simmons (Atlanta Music Blog)
Marco Alexander. , born Marcus Alexander Hurt, is an International Pop/R&B Singer/Songwriter and all around ARTIST. Being born in Memphis TN and listening to such artists as Jackie Wilson, Phil Collins, Frankie Lymon, Sam Cooke, Babyface, and Michael Jackson; he started his study of music at an extremely young age. Along with being exposed to such artists, he is also a second cousin of Andrew Love; of the late horn section duo, "The Memphis Horns." These artists, along with legendary family members, have taught Marco to develop a style that is not only untouchable, but also timeless. With both of his parents being instrumentalists & vocalists, he was often granted the opportunity to travel and study sounds that were unfamiliar to him. Marco began piano lessons at a very young age with Phillip Joyner of Memphis TN; also beginning the study of string instruments soon after entering the third grade. As a result, Marco was granted the opportunity to represent several professional symphony orchestras and industry music organizations on television/radio airings as a young prodigy.
Since then, Marco has been featured with multiple choirs, symphony orchestras, guest artist workshops, and albums both as a writer and artist.
"People tell you often that the sky is the limit. I am one who finally understands that statement and can honestly challenge it by saying that the sky is NEVER the limit. There is so much more left to discover, if you are willing to work for it."
-Marco Alexander
How would you describe the music that you typically create?
Most of the music that I typically choose to create, is centered around a story or experience. In some cases, I see the vision before the melody even comes. Of course, that is more complicated, writing wise. But, it can very easily assist with the flow of the song. I fit into the pop genre very easily, having studied so many pop artists in my lifetime. The "pop" genre simply stands for "popular". Back in the day, people could not classify as pop artists. They had to work for that and create a sound that could "cross over". I have created a sound that can literally be placed anywhere. Even the music that I create for films, can be seen as POP. I create for people to relate to. I grew up surrounded by songs that promoted a fantasy lifestyle that not everyone could/would experience. Not saying that everyone will experience what I envision; but it's closer to real life situations.
Lately, I have been creating music that promotes the KULTURE. This includes adding full instrumentation back into my sound. Digital is great. But, there's nothing like the natural timbre of acoustic instruments. For this full album that I'm dropping, it was important that we included string instruments back into the mix. With that came trips to West Africa to capture the full sound of Sabar drums and djembe orchestras. So, it's very important that the listener hears everything that I heard while creating the project, EXACTLY how I heard it.
What was your creative process like while working on your upcoming debut album; especially during a global pandemic?
Whew! haha We decided that I was going to do my first full album in 2019. We spent the year gaining the commitment of interested producers, a full orchestra in NYC, a 23 voice choir, and multiple trips to the continent of Africa. It was easily the most expensive thing that I would ever take on, as an independent. This means that ALL of the expenses were on ME. Of course in 2020 when I returned from Dakar Senegal, I got word of a global pandemic that was taking the lives of thousands of people (at that time). In the time span of a week, we lost the choir, then the orchestra, and then most of the studios. This was all on top of the fact that I would not be able to travel internationally for a while. My team and I decided that we were going to move forward with the album as soon as possible. In the fall of 2020 I locked myself in my home for almost two months, and wrote 58 melodies and verses. From those 58 ideas, 15 foundational tracks were chosen. This meant that those 15 tracks now had to have lyrics written, as well as instrumental scores composed/arranged. I usually never use the track as is. We enhance the overall track, based upon the lyrics, melody, and tone of the song.
I knew that considering we had lost the choir for a track entitled "You Decide", I had to go in and layer hundreds of different vocal tones and timbres, to digitally CREATE a choir. Since we also lost the orchestra, I was able to contact three of my close friends and we all recorded the string parts about 7 times, each part. (Shouts to Caitlin, Cremaine, and Tammy). Having to adjust to this new way of recording/performing, felt like my entire world was falling down around me, just when things began to look up. I also felt as though I was sort of studio hopping. Due to the pandemic, a lot of studios were closing. So, traveling in order to record, became imperative. Luckily my younger brother and producer, C Major was right there with me. The process was all very insane, but we made it through somehow!
How do you feel social media has impacted the music business, especially during this current pandemic? Has that changed the way that you approach marketing/releases?
Social media got tricky, especially during the pandemic. We found ourselves having to batch a lot of the content when the algorithm changed from "comment" based, to "saved post" based. Engagement became 100 times more difficult. This was due to the fact that social media was now the primary source of communication, in a world that was on a mandatory shutdown. We saw artists starving and organizations struggling. The music/movie industry was SHUT DOWN. That has never happened before. Labels folded and dissolved. Music festivals were being cancelled. People lost hope. One thing it forced my team to do, is to be creative in the way that we market.
The pandemic has made it extremely hard for up and coming artists to gain engagement. The mainstreams had the advantage here, because the world turned to them for entertainment. Of course, I am completely okay with that because I love the mystery of my profile. We never changed the way we market. only the audience that we are marketing to. This is the time that I had to become comfortable with the few fans that would do anything for me. I had to post for them and show them appreciation. In doing that however, it became easier to gain engagement. It forced the team to consider vulnerability and real life, rather than just impressive posts.
The dangerous part of it all, is thinking that it cannot happen again and going back to the old way of STUNT (just posting to force the belief of success).
Have the events regarding social justice in 2020, forced you to modify your brand in order to support your community? If so, in what ways did you shift?
Absolutely not! I'm black as black can get, as it pertains to the kulture and my brand. Though we don't create around the idea of social justice in America 365 days of the year; it's important to note that anyone who sees/experiences my brand, can automatically know where we stand within the idea of social justice. I'm living that life due to my skin color and the skin tone of everyone that works around me. I don't need to always educate based on the idea of black trauma. Artists naturally stay in our heads, and the actions of racist America weighs on us just as much as it does any other activist. Expecting a song everytime, just isn't normal. We were proud that we did not have to modify anything, rebrand, or shed light on a situation, because it was in the face of every American. Instead, we pushed the brand even harder. Traveled and became a part of the action being taken. I wrote on about 4 social justice anthems and we took the responsibility of bailing out close friends who were wrongfully arrested during protests. However, shifting the brand? nah.
How does culture play a part in the music that you create? Why is that culture so important to your overall sound?
Culture (or KULTURE) holds an extremely prominent part of the brand. Beyond the clothing line, the music holds a consistent sound. In regards to this album, it's entirely based on the African kutlure. It was important for the digital section of the production to be minimal. Most of what you hear in these tracks, from the drums to the birds, is all REAL and recorded within OUR community. In fact, everyone involved in this particular project is BLACK; African and African American. It's important for me to educate, not just by doing music; but by including as many kultural aspects and people as possible… now more than ever. What the listener hears, what they feel, how they respond, how they change, and even how they act will be influenced by the kulture.
Black hair, black skin, royalty, ancestors, polyrhythms, strings, crowns, etc… That's all heard in my music. It's who I am. If people cannot hear and feel you in your original music, what's really the point?
Knowing that you also own a cultural clothing brand, how does that tie into your music? Do you feel that fashion and music merges within today's culture?
Music has been intertwined with fashion and style since its beginning. Artists are constantly cosigning clothing labels in their songs, having brand deals, and searching for sponsorships within the fashion industry. The difference here, is that I am the owner of my own brand.
A while back when I first started, I was being contacted by many up and coming clothing brands, asking me to wear their clothing in shows/interviews/etc. Honestly, I was flattered. I wasn't hugely popular in high school because I was a musician. So, coming into that season was really interesting to me. However, after about a month or two in, I started to gain an understanding of how being an individual is extremely important in your artistry. My mentor at the time, as well as the artists that I study, all had a distinct style. That style was usually based on how they were brought up and who they saw themselves becoming as an artist. Your style reflects your sound. It's almost like you're looking a superhero in the face, and somehow seeing yourself. What are you going to remember the most about that superhero?… how they were dressed, and how they made you feel. That's what we do as artists… among a lot of other things. haha
Shortly after gaining this understanding, it was clear that I had to come to terms with my complex history and what I came from. This pushed me in the direction of an Afro pop style of fashion. This included Ankara (wax) fabric and kultural influences. From fabric to cowry shells, my clothing brand assists with bringing my vision to life. I dress myself and my tribe. When we walk into a room, you will remember us.
It was so great to reconnect. One last question – how can our readers connect with you, learn more or support you?
Absolutely! You can connect with the team and I on: IG: @marcoalexanderofficial & @soundkulture
Twitter: @marcoaofficial
YouTube: Marco Alexander
Booking: marcoatheartist@gmail.com
Contact Info:
Image Credits
Davey King (NYC) Moise Nicolas (Nashville) Alex McNeil (Nashville) Trevelyan Easter (Memphis)
Suggest a Story:
 VoyageATL is built on recommendations from the community; it's how we uncover hidden gems, so if you or someone you know deserves recognition please let us know 
here.