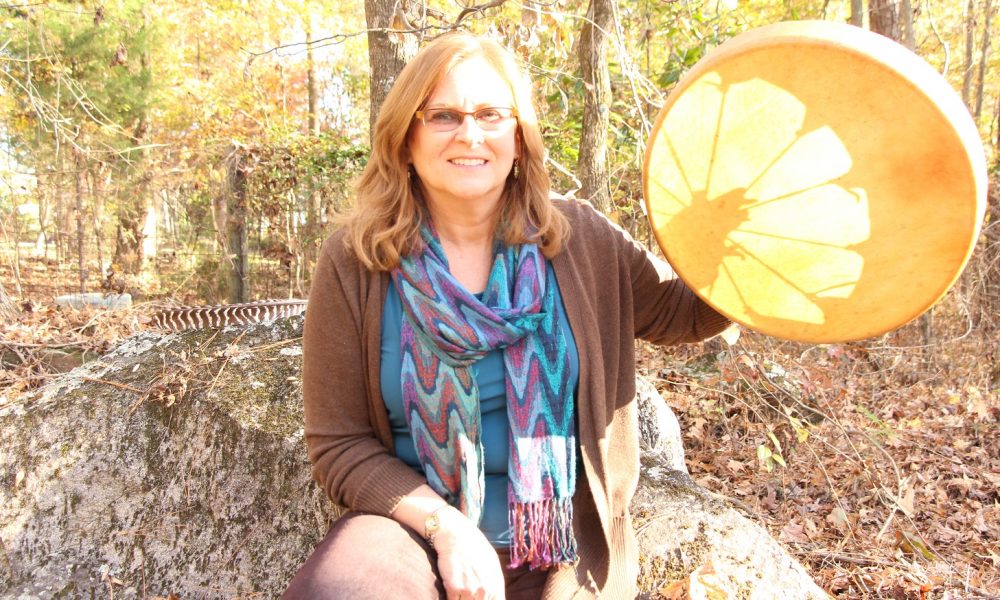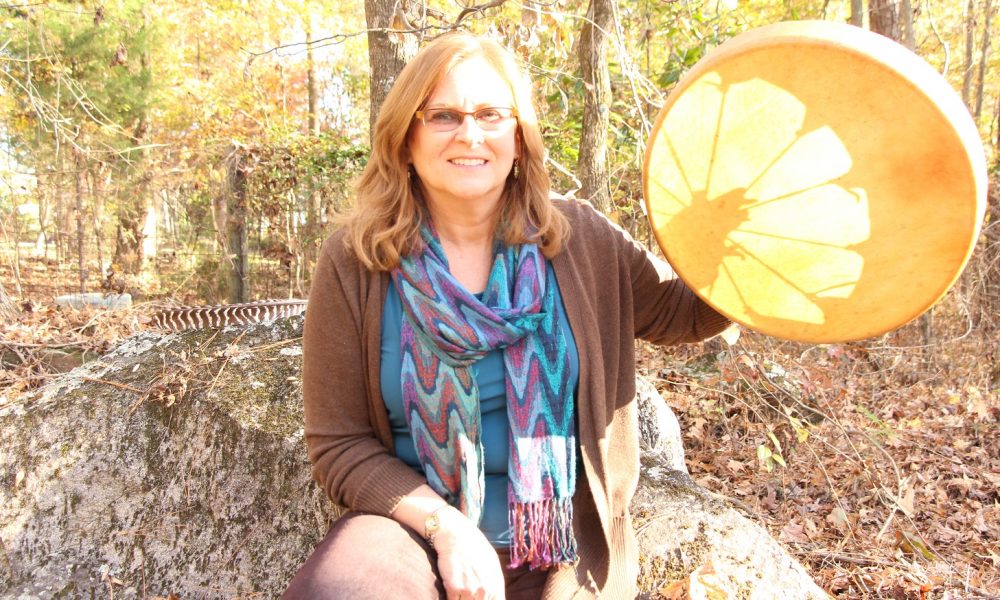 Today we'd like to introduce you to Mary Ellen Connett.
Mary Ellen, can you briefly walk us through your story – how you started and how you got to where you are today.
I grew up in Northeastern Pennsylvania, a coal miner's granddaughter and an entrepreneur's daughter. The way of life in our family was to work hard to make things better. A good work ethic was valued but not the quality of relationships. Out of my confusion about family life and relationships, grew an intense curiosity, passion, and personal need to learn how relationships could be the best they could be, and how people could feel and value love, acceptance, and connection.
I had little to no guidance along this route so it was a blessing to have the determination and perseverance that came with the work ethic I learned from my dad. I also inherited an acute sensitivity to emotion and spirituality from my mom, who remained strongly attached to her Slavonic ethnic roots. I loved nature, animals, ritual, music, movement, spirituality, art and travel, and wove these interests into my pursuit for a path to healthy loving relationships.
In college and, later, graduate school I found my way into Family Studies and eventually, Marriage and Family Therapy as my professional vocation and path. It was a true fit for me. I honestly can't see myself doing anything else for a living. There's nothing I enjoy more than to see a family or couple who enter my office broken, wounded, lost or shut down and then begin a healing process that completely transforms them into connected, loving and successful partnerships.
I experienced a 12 year committed relationship and marriage and had and raised a daughter, Alex, 26 y.o., who continues to be my number one most significant creative accomplishment and relationship. I also experienced the pain of divorce, single parenthood, and divorce recovery. Many years later, I entered another long-term significant relationship with Brad, whom I am currently in a committed life partnership with. So, I bring an array of personal experience growing and evolving through the winding paths of intimate relationships.
I've had a Marriage and Family Therapy practice for 34 years now. About halfway through this journey, I realized that traditional office therapy was not something I wanted to spend 30+ hours a week doing. My soul yearned for more creative expression. I had and still do have an active life of spiritual and creative development. During a personal restorative retreat out West, I literally stumbled upon Equine Facilitated Psychotherapy (EFP) and it completely transformed my personal and professional life. In 2000, I began my training in EFP. Two years later, I bought my first horse, Sunny, who is still my partner, and started my Equine Therapy practice, EquiHeart, "healing through the heart of the horse."
EquiHeart has evolved from being a "therapy" program, into an adventure that is accessible to anyone as a Guided Natural Horsemanship program. I'm guiding people through similar equine experiences and skills as before, without the focus on processing emotional issues. Anyone can experience an "Equine Encounter" where they learn about themselves and their patterns and improve their skills and confidence through communicating and interacting with horses. EquiHeart has been one of my top three most creative and exhilarating pursuits.
My newest and third most passionate, creative pursuit is Awakening Your Fierce Feminine Fire (AFFF), birthed and launched in the Fall of 2017. In collaboration with my friend and colleague, Celia Solomon, we caught the current of the powerful, universal, spiritual shift toward embracing and nurturing feminine energy in all ways of life. This was completely consistent with my path all along, but developing a "program" with "passionate, creative, feminine spirit" as the complete focus took me by surprise! I was compelled to follow this path and I soon saw I was one of the hundreds, maybe thousands of women and men bringing the voice of the empowered feminine into the light in a brand new way. Through high vibrational activities with nature, ritual, creativity, art, drumming and encounters with horses, I guide women on day-long retreats, drum circles and drum making classes.
All journeys are held on our 200-acre horse farm in Waverly Hall, GA, Ridgeway Place. Just driving through the gate of the farm is a healing experience. I have since opened up an office in the farmhouse on the property where, in addition to the AFFF programs, I offer marital, couples, family and individual therapy. With an office in Columbus, GA and another office in Waverly Hall, GA, I feel I can serve a much larger population of women, men, and couples needing my services. Many people come from the Atlanta area, La Grange, Newman and surrounding communities because they appreciate coming to a serene, healing, rural setting to build more loving, thriving relationships. This has been a lifelong dream of mine to have a beautiful, natural setting to invite people to for therapy, coaching, retreats, encounters with horses and drumming and drum making. Nature and all it has to offer brings powerful healing!
Readers can visit my websites: www.connettpsychotherapy.com and www.fiercefemininefire.com and check out what's happening at Ridgeway Place in Waverly Hall, GA. I hope you'll come see us on the farm!
Great, so let's dig a little deeper into the story – has it been an easy path overall and if not, what were the challenges you've had to overcome?
My path has been a pursuit of love, relationships, healing, passion, creativity, and art. This makes for a dynamic, colorful, whirlwind experience through life! Yes, it's been a windy, difficult journey with lots and lots of exhilarating times and some of them felt smooth. I embrace all of it. The path of the artist and creator is never boring. As I get older, I sometimes feel like I am creating, even more, investing even more time and energy, but I am enjoying it more too!
Each time I started a new creative project – getting married, opening a private practice, having a child, learning about love through family and parenthood, going through divorce and recovery (yes, this can also be creative), spiritual and professional expansion, equine therapy and learning, a new committed relationship, becoming an Empty Nester, and women's empowerment programs – there was tremendous anxiety in the form of excitement and worry. There were financial crises, all kinds of professional changes from group practice to solo practice, re-locations, and the heaviness of wondering if I could pull all this off!
In the end, all the struggles brought a deeper appreciation of each success. I live my life to my fullest capacity and encourage others to do the same. There are lessons we are here to learn in every life experience. Spiritual acceptance is an important focus in my present reality.
Please tell us about Connett & Associates.
Through my company, Connett & Associates, I offer four types of Relationship Services to help people create and maintain loving relationships:
Relationship Therapy ~ Relationship Retrieval ~ Rebuilding Loving Partnerships For Couples, Women, and Men
Relationship Coaching ~ Strengthening Partnership Skills For Couples, Women, and Men
Awakening Your Fierce Feminine Fire ~ Relationship Empowerment through Creative, Energetic Spiritual Journeys for Individuals, Couples or Groups
EquiHeart ~ The Equine Encounter ~ Relationship Enhancement through Partnership with Horses. Guided Horsemanship Activities for Individuals, Couples or Groups ~ Horses Teaching Humans to Stretch and Be Your Best!
I call my signature method of Relationship Therapy "Relationship Retrieval." Whether the relationship needing retrieval is with oneself and/or a marital or intimate partner, here's what someone can expect as we work together.
First, we complete an initial assessment and make a plan to accomplish your personalized goals. Then, I guide you through "Retrieval" a four-stage process: Rescue, Revive, Recover, Rebuild. The foundation for all four stages of transformation is Respect -an essential element for healing.
In the first stage of Rescue, we literally acknowledge the parts of your relationship that have been injured, drowning or may actually be dying. Rescuing a relationship is nothing short of a miracle. And the miracle needed is a change in perception. It requires a spiritual letting go of the power struggle between you and another or you and your true self. And, the concepts of "right" and "wrong" need to be tossed out, too. From here, we travel into the"unknown." But remember, I'm here with you and for you; and I have traveled many a thousand miles along this journey.
In Revive, we actually resuscitate or bring life or consciousness back to your relationship or circumstance. You will no longer be sleepwalking through your life. You will see things in vivid color and have the support and encouragement you need to set clear intentions and keep moving forward.
In the Recover stage, we get back what was lost – aspects of your relationship with self, spouse, partner, or life path. There will be grieving and you will be encouraged to share this process may be for the first time. It is cleansing and healing to do this. You will feel lighter and your burdens will be lifted to a place of hope and possibility.
Rebuild is the stage of making the extensive repairs to restore functionality to your relationship and your life, and ensure you succeed and flourish over the long haul. It's common at this stage to realize you don't ever want to return to the relationship you once had. We take your strengths and use them to reinforce a new foundation. Rebuilding a relationship is like rebuilding a house. You'll decide the size, dimensions, rooms, fixtures, and landscaping, so to speak. I'll be your architect and builder. I can tell you what works and what doesn't based on 40 years of the best research on marriage from the Gottman Institute.
And I'll add my own professional touches based on my 34 years of experience helping women, men and couples build relationships that not only succeed but flourish with spiritual meaning, joy and life purpose. To guide you successfully through these four stages, I will help you cultivate and maintain mutual Respect, a willingness to feel and show genuine love, honor, appreciation, and consideration for one another. This style of relationship will become your new normal from now on.
If there have been betrayals of any kind, we put a prevention plan in place so you don't ever have to repeat the destructive patterns that led to the betrayal, broken trust and life crisis.
I am most proud of my success in creating programs that all center on building loving relationships that heal what's been lost, wounded or never fully developed. Whether you are working with yourself, your intimate partner, your spiritual guides, your Creator, nature, vibrational rhythms (such as with drumming), or with a wonderful equine partner. All my programs offer respite from the storms of life's challenges and onto a brighter path of love and connection.
Do you look back particularly fondly on any memories from childhood?
My favorite childhood memory is receiving my first puppy, Chico, for my 6th birthday, and experiencing the joy of unconditional love.
Contact Info:
Address:  23415 GA HWY 315 Waverly Hall, GA 31831 and
3100 Gentian Blvd,. Ste. 124 Columbus, GA 31907
Website: www.connettpsychotherapy.com and www.fiercefemininefire.com
Phone: 706-565-6062
Email: connettandassoc@aol.com
Facebook: connett associates llc
Instagram: meconnett_therapist

Image Credit:
Photography by Alex Connett, Nancy Odom
Getting in touch: VoyageATL is built on recommendations from the community; it's how we uncover hidden gems, so if you know someone who deserves recognition please let us know here.