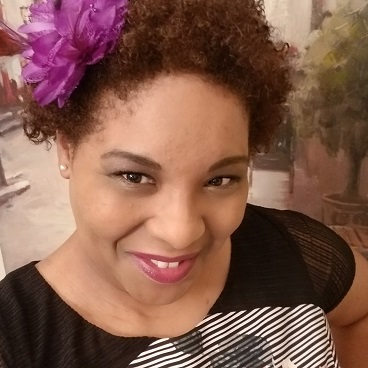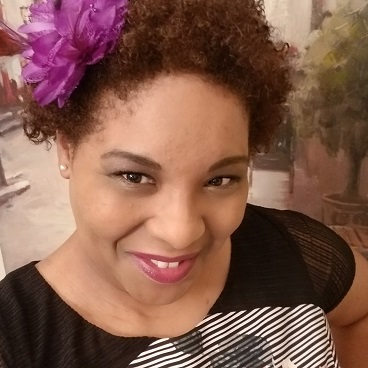 Today we'd like to introduce you to Megan-Claire Chase.
Megan-Claire, please share your story with us. How did you get to where you are today?
I'm a three-year breast cancer survivor, young adult cancer advocate, cancer blogger and speaker in my spare time, and a marketing project manager by day. I'm known as "Warrior Megsie" in the cancer community. I was diagnosed with ER+/PR+, HER2-, Stage IIA Invasive Lobular Breast Cancer in my left breast two months after my 39th birthday in September 2015. My journey has been and continues to be difficult. I've had 16 rounds of chemo, eight surgeries, a blood transfusion, 33 radiation treatments and medically induced into menopause with a hysterectomy and an oophorectomy all by my 41st birthday. I did have genetic testing and discovered I have an unknown genetic variance in the MSH6 gene called p.R772Q. At this time, there is not enough information to determine if this change is associated with an increased risk for cancer or not.
Due to the trauma of my body from breast cancer and the hysterectomy/oophorectomy, I'm currently in palliative care at 43 years old for pain management due to fibromyalgia and osteoarthritis in both knees.
There was a lot physically happening before my breast cancer presented itself. I've always had issues with abnormal pap smears, ovarian cysts and had bicornuate (heart-shaped) uterus. I have a cancerous family on my mother's side.  My mother had ovarian cancer when pregnant with me. My maternal grandmother had cervical cancer at 46 and one of my maternal aunt's had breast cancer at 55. So, I always knew I would get cancer but thought I would be much, much older and it would be ovarian or cervical cancer. 
My body started changing after my 34th birthday. As someone who grew up in the theatre, studied ballet and was a cheerleader in college, I knew something was wrong when I started gaining weight. I had been very fit up until then. I went to an endocrinologist who diagnosed me with hypothyroidism and Polycystic Ovarian Syndrome (PCOS). I had felt relieved to know something was actually wrong and medication could fix it. 
Due to my family history, I received my first mammogram at 35 years old instead of waiting until I was 40 years old, which is the standard age to start getting mammograms. It came back clear and was told to come back once I hit 40 years. 
Another two years went by as I worked to get my weight managed. One day I saw what looked like a zit on the outside of my left breast. I thought that was an odd location for a zit. Then I noticed my hair texture drastically changed. My hair, which was always bone straight and shoulder-length, became brittle and started falling out. My fingernails became brittle and started breaking off. Nothing was making sense.
This time I went to the dermatologist who completely brushed my concerns aside and said my hair would not grow back and gave me a cream for the zit. I inherently knew something was not right and was deeply hurt to have my concerns minimized by that dermatologist.

Then at 38 years old, I noticed these tiny green bruises all over my left leg. I was thinking I must have a blood cancer or something to that affect. My primary doctor kept running blood test after blood test. Nothing showed up in the results. I was anemic but not enough to cause that kind of bruising. It was deeply frustrating and frightening to have all these signs that something in my body wasn't right but no answers.

A month after my 39th birthday, I had developed a green bruise in a perfectly shaped circle that was on the back of my left arm. I went to my primary again, and she was even more puzzled and expressed more concern. I was to come back in two weeks if it was still there. 
A few days later, I felt a huge mass on my left breast near my armpit. I didn't think it was breast cancer because of the location. I was under the assumption that I would feel a lump in my actual breast and not on the side. As soon as I called my primary, she immediately wrote the order for me to receive a diagnostic mammogram. I never knew there were two different types of mammograms. Once I received the biopsy, things moved very quickly.
I received the cancer call at 3:05pm on 9/14/15 while at work. I remember I almost didn't answer the phone, but immediately noted the time. I was working for iHeartMedia and always notice the time because of media buying and spot times of commercials.

"You have invasive lobular breast cancer." Um what? My entire life permanently changed forever with that one sentence. 
I feel Breast Cancer Awareness is a joke because I was not aware of anything that was about to come. Nada. And that's a problem. I'm also in a different category called Young Adults (AYA) because I was diagnosed under 40 years old. Throughout my journey, I felt so much anger but also noticed many issues in navigating care, help, insurance and working that no one talks about but needs a huge spotlight on it. That's why I started my blog at www.warriormegsie.com called Life On The Cancer Train. I realized the cancer nightmare isn't over once you ring the chemo bell or told by the surgeons that your cancer is gone.
This life on the cancer train is forever until there is a cure and/or better treatment options. My quality of life has dramatically decreased. I was not prepared for that. People never see that in the media. They only see breast cancer commercials with people in tutus, high fiving each other, smiling but they never show that breast cancer CAN KILL you.  The media doesn't show the difficulty in handling the poisonous treatments, invasive surgeries, losing body parts and fear of recurrence or metastatic cancer or how it affects women and men emotionally and mentally.
So, that's what I write and speak about from a single, young adult survivor's point of view.
Overall, has it been relatively smooth? If not, what were some of the struggles along the way?
I had the motherload of chemo side effects. I have 4 Adriamycin, 4 Cytoxan and 12 Taxol chemotherapies. Things were happening to my body that I was not told could happen. Of course, I experienced nausea and my hair completely fell out, including nose hairs which no one ever mentions. I also lost control of my bowel movements, my tongue had black spots on it, the palms of my hands and feet looked burned, and my teeth ached.
I was told I might possibly feel a little neuropathy by the 6th to 8th Taxol treatment. Well, my nerves were permanently damaged in my feet within the first 15 minutes of the first Taxol treatment. I no longer feel the balls of my feet through my toes.
As a former dancer in my youth and was an active adult, I'm devastated.
The neuropathy is also in my hands, but the nerves are still regenerating because they often sting, tingle and hurt. My dancing days are over. 
Neuropathy is horrible, and patients are not receiving the truth of how debilitating it can be. If I had known I was highly susceptible to it, I would never have agreed to that chemo. I'm determined to keep shedding light on this because I don't understand why there aren't tests to determine who would be susceptible to neuropathy. We need better treatment options.
I had more struggles trying to balance the destruction of my body from chemo while working. I had no choice but to work fulltime due to a technicality with the type of insurance my company offered. I wasn't eligible for short-term disability. I'm single. The bills don't stop, plus add enormous medical bills, so I had no choice but to keep working. 
The struggles continued when I had a lumpectomy and reconstruction in the left breast and reduction and reconstruction in the right breast on 3/28/16. I developed cellulitis afterward and had 455 ccs of seroma (fluid and blood) aspirated from my left breast.

I then had 33 radiation treatments and two additional radiation boosts a month after my breast cancer surgeries to destroy any remaining microscopic cancer cells. I urge radiation oncologists to never, ever tell a patient that radiation is easier to get through than chemo. I was constantly told this and it was not the case. Radiation fatigue can be just as difficult to manage as chemo fatigue. I burned severely on my left breast and armpit. The burns went straight through to my back and up the side of my neck. To this day, the left side of my neck is darker than the right and must always wear sunscreen on that area. 
Radiation was also just as traumatic as chemo. My flesh literally burned off. When I told my radiation oncologist she simply said, "Well, it's not as bad as others I've seen." I was hysterical because I had never seen my own flesh burn off like a burn victim. She completely invalidated my trauma and pain. 
Doctors need to listen to their patients and validate their concerns and fears without being condescending.
Please tell us about Life on the Cancer Train – what should we know?
I'm really proud of my blog. It's being read worldwide in countries I never imagined would be interested in what I have to say. I started my blog out of pain and grief.  As I tried to process my breast cancer experience and infertility, I couldn't verbalize my pain with anyone. I had been journaling for years but lost my writing voice for a period. Going through breast cancer helped ignite my writing voice. 
I do not sugarcoat the realities of life post-cancer. How often do you hear about cancer and PTSD? I write about it and so many other issues I've personally experienced. I often believe that's why I've been through so much, so I can help others and let them know they're not alone and validate their feelings. No matter what type of cancer one has, there are many shared experiences. It can be isolating. 
I blog in my spare time. Imagine what I could do if I could devote all my energy toward becoming a nationally known cancer writer, advocate and speaker and truly affect change. That is my dream.
Through the reach of my blog, I've been granted some amazing opportunities and have made some great accomplishments listed below.
My blog is now syndicated on Cancer Health Magazine's website.
Interview on WATC TV Channel 57 for October 2019 Breast Cancer Awareness segment for young adult breast cancer survivors. 
Appeared on an episode of the vlog Brain Cancer Diaries on YouTube for October 2019 Breast Cancer Awareness. 
Presented with Francesca Music from Elon University our abstract titled, "You don't really have a say in anything…like you don't have any options": AYA Cancer Survivors' Perspectives On Fertility Preservation Conversations with Healthcare Providers at the 16th Annual American Psychosocial Oncology Society (APOS) in Atlanta, GA in February 2019.
Francesca and I were also accepted for a Poster Symposia II: Sexual and Reproductive Health oral presentation at the annual meeting of the Society for Adolescent Health and Medicine in Washington, DC March 2019.
Our abstract is published in the medical journal Psycho-Oncology. Here's the citation:
Music, F., Chase, M. & Fair, C. (2019). "You don't really have a say in anything… like you don't have any options": AYA perspectives on fertility preservation conversations with healthcare providers. Psycho-Oncology, 28 S1, 17. doi: 10.1002/pon.4986
Story Mistress for Paint Day and Speaker of Survivor Stories for Best Strokes: Hadassah Bares All for ART with Hadassah Greater Atlanta March 2019.
Model for Best Strokes! Hadassah Bares All in March 2018.
Lacuna Loft advisory board member for Young Adult Cancer Survivors 2018 – Present.

Published on CancerBro.com, Chronic Love Club, GRYT Health, Humor Beats Cancer, IHadCancer.com, Lacuna Loft, LoveHope.co, RETHINK Cancer, and WILDFIRE magazine.
Voted as runner up in IHadCancer.com's 2017 Best Blog contest in the Survivor category.
Any shoutouts? Who else deserves credit in this story – who has played a meaningful role?
My mother is my number one cheerleader and biggest fan. She is an ovarian cancer survivor and currently has a rare blood cancer. Going through breast cancer really bonded us in a unique way.
Hadassah Greater Atlanta have been very supportive of me and have helped give me a platform to share my gift of speaking about breast cancer. 
I have a special place in my heart for the young adult cancer organization Lacuna Loft. There are not many cancer support groups for those diagnosed under 40. I really needed and still need support. This nonprofit offers amazing and FREE programs, including the writing program called Unspoken Ink. We write about our cancer experience with no judgment. This program helped revive my writing voice again and gave me the confidence to share my writing and start blogging. 
Contact Info:

Image Credit:
@humanetchasketch, Atlanta Falcons, IHadCancer.com
Suggest a story: VoyageATL is built on recommendations from the community; it's how we uncover hidden gems, so if you or someone you know deserves recognition please let us know here.