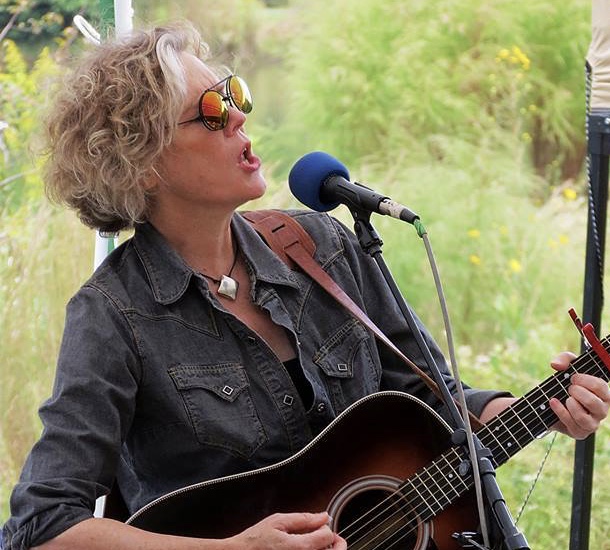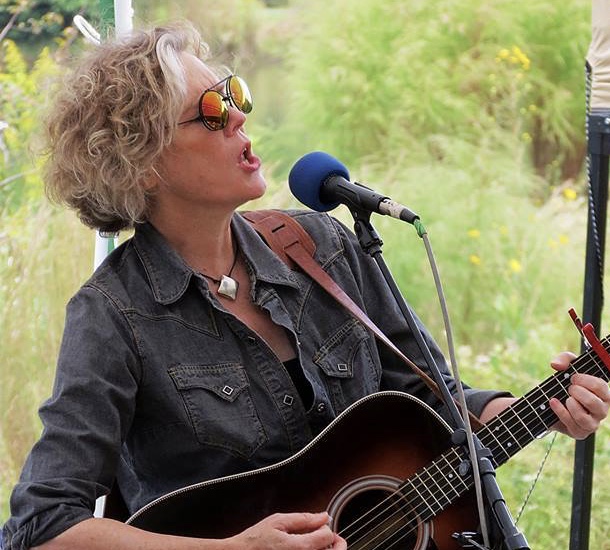 Today we'd like to introduce you to Melanie Hammet.
Thanks for sharing your story with us Melanie. So, let's start at the beginning and we can move on from there.
I'm a songwriter and an activist with a focus on community leadership and service. Most recently this includes my role as the Mayor of the city of Pine Lake, the perfect place for arts and governance to commingle.
Like lots of writers and musicians, my "training" come partly from being a kid in a southwest Virginia church with a great choir director and a minister who was a fantastic baritone. I also have a mom who's a singer and a pianist. My sisters and I grew up harmonizing, at least musically.
I started writing for musical theatre when I was nineteen, specifically focused on issues that young people deal with—one of those early works was "Coming Of Age," a musical that's been produced often enough that I'm still meeting people who were part of a long-ago cast in some faraway state. Turns out even Sarah Silverman was a cast member in her middle school years. The songs from these productions put lyrics to tough subjects—puberty, peer pressure, eating disorders, substance abuse, and suicide.
I moved to Atlanta, where a collaboration with Kenny Leon and Marjorie Bradley Kellogg brought my writing to the Alliance Theatre as the composer for Marjorie's play "Livin' In The Garden," a story about a community in New York City. The songs from this work lay the foundation for my later compositions about land use, land management, and urban planning.
Running concurrently with theatre was my solo performance—-different music entirely. Over the years I've performed around the southeast, sharing the stage with Indigo Girls and Caroline Aiken, making recordings in every format in remarkable studios with remarkable engineers and producers. Mark Williams at Reflection Sound Studio to Ben Holst at 800 East, I've now produced records, cassettes, CDs, and digital uploads.
Always and in every way, whether my work has been for theatre, for solo, for kids, for adults only—it's nearly always been message-oriented. That's been the thread that has stitched my writing, my music, and hopefully the framework of my elected leadership together over these last decades.
Great, so let's dig a little deeper into the story – has it been an easy path overall and if not, what were the challenges you've had to overcome?
I put out a record a while back ("Under The Same Sky") that was all love songs. I suppose the reason was—in a way—to be done with them, with those kinds of songs. My passion is to find a way to write about Challenge, the ones that aren't just my micro-concerns. That's probably because I'm older (turning 60 cannot believe it) and I got bored with those at LEAST a decade ago. But how do you write about challenges—the political divide, social justice, etc—and make it listenable, perhaps singable, possibly even danceable?
My new recording, "Stop.Watch." is all about challenges. "Releasing The Dove," all about the paradox of hope, yikes—that's a tough and necessary undertaking; "140," Well, that was the number of characters in a tweet and we've been subjected to quite a tweetstorm of chaos lately. To name a couple challenges in the collective, immediate moment.
Your question "has it been a smooth road?" Oh, for god's sake! I'm a gay woman who grew up in the south as a musician who's a touch peculiar. There wasn't a road. Not even a donkey path. My map and compass was a sense of humor and a rowdy cadre of friendships.
Please tell us about Feed The Wolf.
I make music that is about what is happening. What matters. Social issues—as Mayor, I wanted to write a song for the first Kids Town Hall we put together last year. A song about the city where our children live. That's their social issue: their "Little Bitty City." Now we can sing and dance in the Pine Lake courtroom when we come convene our Kid's and Tot's Town Hall meetings.
A couple of years ago I partnered with Ben Holst and Clarence Harrison. Ben and I wrote the "soundtrack," if you will, to Clarence's harrowing story of 18 years spent in prison for a crime he didn't commit. The three of us performed together, laughed and cried together, and raised money and awareness for Georgia Innocence Project, helping them continue their good work. That collection was called LIFE SENTENCE.
A project just preceding those songs was an EP called "Edifice Complex," which I wrote in response to my work with our city's rewrite of the zoning code. It sounds like it's a novelty album: it is not. It's a song collection about how we live on the land, with the land, with each other. It has a couple of my favorite tunes on it, actually.
These are three examples of outcomes of the work I do: the melodies of what I care about. Kids participating in their City leadership; wrongful incarceration; urban planning. I'm proud of the songs as artifacts of work I continue to do.
I see myself as two-parts of an interesting (and potentially seismic) shift: the escalation of women in elected office and the return to artist-as-activist. I'm a rabid advocate for artists and women in leadership roles and it's clear we are at a point in the national culture where those twinned strengths are desperately needed.
What quality or characteristic do you feel is most important to your success?
This is not something I believe symbolically or predict intuitively. On a local level, I am currently working with an all-female council and staff, from our police chief to our judge. There is a notable team effort, aka collaborative spirit, which harkens back to my theatre experience and reminds me of fundamental artistic credos so key for moving the world forward.— creativity, the absence of judgment, articulating a vision.
Just this week I read a statistic describing the overwhelming national rise in the number of women running for elected office. Not to mention the article featuring the global list of female mayors around the world. If it's not a full-blown trend, it's certainly a very aggressive response.
Contact Info:
Website: melaniehammet.com
Email: feedthewolf@mindspring.com
Other: Melanie Hammet on iTunes
Image Credit:
Stacy Marshall, Sarah Carlson, Dancing at Pine Lake Lakefest with police and Debbie Liam, Clarence Harrison and Ben Holst, LIFE SENTENCE set, Tonja Holder, Jean Bordeaux, Mayor Melanie Hammet, Augusta Woods, Megan Pulsts, Cindy Brown, Roger Easley
Getting in touch: VoyageATL is built on recommendations from the community; it's how we uncover hidden gems, so if you know someone who deserves recognition please let us know here.