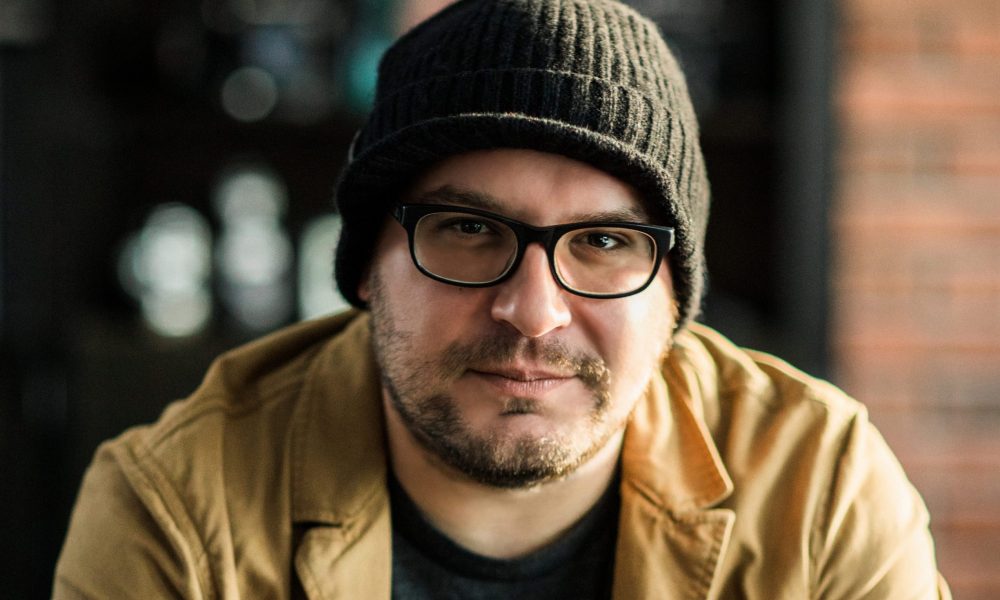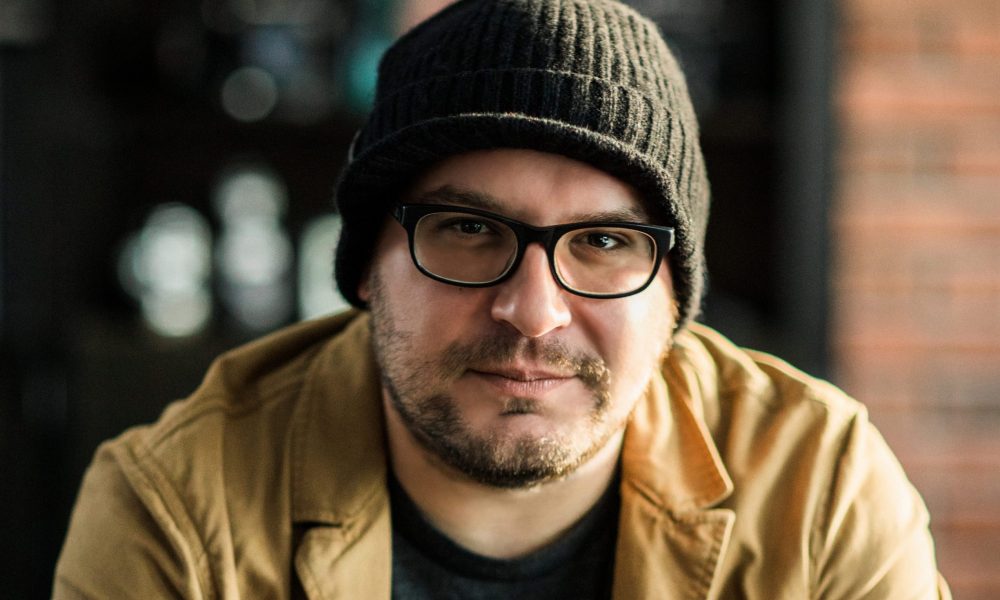 Today we'd like to introduce you to Nick Frontiero.
So, before we jump into specific questions about the business, why don't you give us some details about you and your story.
How I began this journey, as a photographer is still a great mystery, even to me. Nick Frontiero Photography is a great extension of my media business Nick Frontiero Productions, LLC., of which originated from this compelling vision I had to help local businesses succeed with their branding efforts, utilizing any media necessary to achieve their marketing goals, including photography. Some years ago my wife, who is a brilliant wedding planner, event & floral designer extraordinaire asked me if I would be interested in attempting wedding photography. I haven't looked back since, it's been a great joy and highlight of my career and body of work with so many beautiful people and talented folks within the wedding industry.
Being creative is something that has always been a huge entity of who I am, always positioned as the forefront of my existence. I have written, recorded, and performed original music with lifelong friends, worked several years in the radio industry, written countless scripts for advertising campaigns and web content, and capturing a couple's wedding journey has been an exciting and fascinating adventure to travel. For starters, finding my niche as a wedding and portrait photographer originally appeared to be a rather daunting task. Especially with the constant never ending list of growing photographers to choose from in any given market. Anyone can learn how to pose a person or couple, operate a fancy camera, and deliver the final product. What I see and how I see it is something completely different from everyone else. Bucking the trends is what I do, not by design, but by default.
Overall, has it been relatively smooth? If not, what were some of the struggles along the way?
Being an entrepreneur is a struggle in itself. In my opinion, anything worth doing doesn't happen overnight, and I nearing a decade of highs and lows invested in what has manifested from an idea to a sustainable business. I'm extremely compulsive, and I pursue my own perception of perfection which is constantly changing. As my business has grown, my vision of where I want to be becomes both more in focus and more of a blur all simultaneously. For me, being an entrepreneur can feel like a tug of war within yourself. You honestly have to trust your process, your concepts, your original creativity, and your gut instinct. In an era so consumed with social media and status, that alone is so much more difficult to do than anyone could have prepared me for. There's an old saying that bigger isn't always better, and there's some truth to that. I felt like becoming a business owner the sky was the limit without a ceiling. As my business has grown I began to understand that I can no longer do everything like I did in the beginning. When I became an LLC, that realization set in immediately. Focusing on my brand quickly took a backseat, it was now time to focus on building a team around me of like-minded people that I trusted to help me run my business. Not an easy task, and many unavoidable mistakes have been made in that pursuit. You start to focus on aspects you really hadn't thought about before, like assistants, accountants, bankers, legal representation, etc. There is always one consistent looming struggle, which is money. How to manage debt, money coming in, and money going out just to survive. There are always a few months throughout each year I kind of hold my breath because you really never know when that next check will arrive or where it might come from. You get through it, clients book, and unexpected opportunities arise at the perfect time out of thin air. The crack in the sky opens up when your clients genuinely salute your hard work, you gain approval from peers, and fellow aspiring entrepreneurs in your field share their own tales of how you inspire. The rush I get when I feel like something big is about to happen suddenly every single low becomes a high. I don't believe you can celebrate success until you have experienced defeat. That in itself is a struggle, at least it is for me.
Alright – so let's talk business. Tell us about Nick Frontiero Productions – what should we know?
It's been one crazy journey to here, which really started as a child. I always knew I wanted to be a part of something bigger than just myself. I started writing and performing original music in bands throughout the southeast. As I got older I felt like I needed to focus on a sustainable career, one in which I could hold only myself accountable for. After several years of working in dead end jobs from construction, retail, manufacturing, and anything else I could find to pay the bills while I pursued a record deal I caught a break landing an assistant production director position in radio with Cumulus Broadcasting. There I was able to use my talents of creative writing and recording while developing a new skillset of brand awareness, media production, and becoming a voice over artist. When I left my position there I started my business as a sole proprietor as a media production company hoping to entice local businesses to entrust me with their branding campaigns to supply a constant message across all of their advertising efforts. While I still continue to work with a handful of small businesses, I primarily focus on wedding and portrait photography. I originally purchased a DSLR camera for video production use, but my wife insisted that I give wedding photography a try. She's been in the industry as a floral designer, wedding planner, and event designer for several years beforehand. I got my first few jobs about seven years ago with older couples who found love and a partner after previous marriage separations. Once I started it definitely hooked me and quickly I was being pursued rather than being the pursuer for work. The vast majority of my income has been wedding and portrait photography ever since.
As years have passed I've traveled more and more throughout the southeast capturing portrait and wedding photography. I've done quite a bit of editorial photography as well, and a lot of product photography for local and regional businesses. Today that is what I am primarily known for if you were to ask around.
While I still feel like I have a long way to go, I am most proud of as a company that I have survived and sustained a business this long on an original style. When I began photography I kind of threw myself into the fire sort to speak, I didn't have time to find a favorite photographer or photography style. I think I instinctively relied on my media background trying to replicate what I've seen in magazines my whole life. I knew I wanted each wedding and session to stand on their own, much like a musician would want an LP and EP to stand alone. The LP being a wedding and an EP being a portrait session. I didn't have the luxury of having a tutor to teach me, or a bunch of friends in my back pocket that I could lean on for guidance. In many ways I'm really thankful I didn't. Each time I pick up one of my cameras I let the light dictate my creativity. Whether it's using natural light, manipulating the light source present, or blacking out the area while creating my own light it's all the same to me. For me, that session or wedding day has to stand alone as its own piece of art as a whole. I look at the essence of time as moments, and in those moments I capture the mood and presence of that time as scenes in a cinematic sense. I certainly offer direction for couples and individuals, but eventually we find a rhythm where they are comfortable enough to act on their own. By default this keeps my work constantly evolving making it almost impossible to replicate. Which is why I pride myself on not only being original, but also not copycatting myself where I feel like I'm producing the same image over and over again.
As a creative it's easy to fall into the trends and chase down that money. I feel like that those individuals following a trend might be in demand for as long as the trend is relevant, however trends come and go, and for the sake of longevity I feel like you have to beat to your own drum. I'm not inspired by what others do, I'm more inspired by what I want to do. When you're so busy keeping up with your own work there isn't a lot of time if any to indulge in what others are doing. I keep my head down, trust in my own process and keep moving forward to become a better version of myself. I think it's the unique journey like I've had and a mindset like that which keeps me distinguished in an already crowded room where everyone and anyone is a creative.
Any shoutouts? Who else deserves credit in this story – who has played a meaningful role?
My wife deserves a lot of credit, when we began dating I was in a dark place. I just got out of previous marriage where I was ridiculed and questioned for not having or pursuing a "regular" job. She's most definitely a teammate, and I often bug her to get her perspective on just about everything I do. Not only because she is my wife, but also because she also is a creative. She understands so much that can't be taught in a classroom, it's something you truly have or you don't. Her mother (my mother in law) owns a local business Dana's Floral Design which started in her shed at home, much like my business has started in a small room at home. It's that understanding from a spouse and a support team that really helps keep your headspace clear of negativity and clutter. Which I found out can become quite the demise if you let it.
Aside of my wife, I also have two boys currently at 9 years and 2 years of age. Failure at this point isn't an option, my family depends on it. I always want to be an example to my children to follow their dreams no matter how big or how small. It's important to me for them both to know how important it is to love what you do and keep those who truly love you in your life. When you make unpopular decisions, or create your own path in life you find out who really supports you and who wants to see you fail. Anything is possible. The more our children believe that while we support them, the more we can put them in a position to be successful.
I found a fellow photographer who lives in Pennsylvania, who was an old friend of my mother's years back. Because of his relationship with my mother he offered to answer any questions I had concerning photography. I always liked to refer to him as the "photo yoda". He knew so much about the process and the technicality involved with photography. Even though we don't talk much these days, those hours we would spend discussing everything photography was instrumental in my development. As much as creativity means behind a camera, knowing your limitations of that camera, your gear bag, manipulating/shaping light is all important knowledge to have in any craft. It was incredible to have guidance on gear, and to have all of that insight in the functionality of how a camera works, lighting, and your post production work flow.
Contact Info:
Getting in touch: VoyageATL is built on recommendations from the community; it's how we uncover hidden gems, so if you know someone who deserves recognition please let us know here.