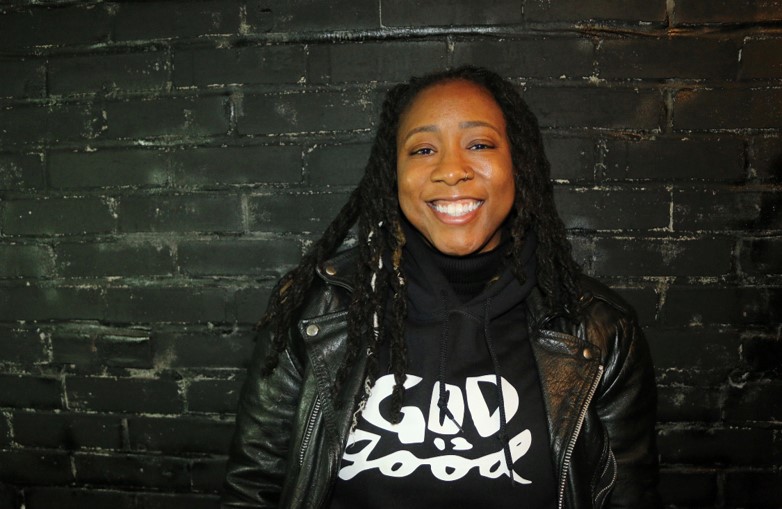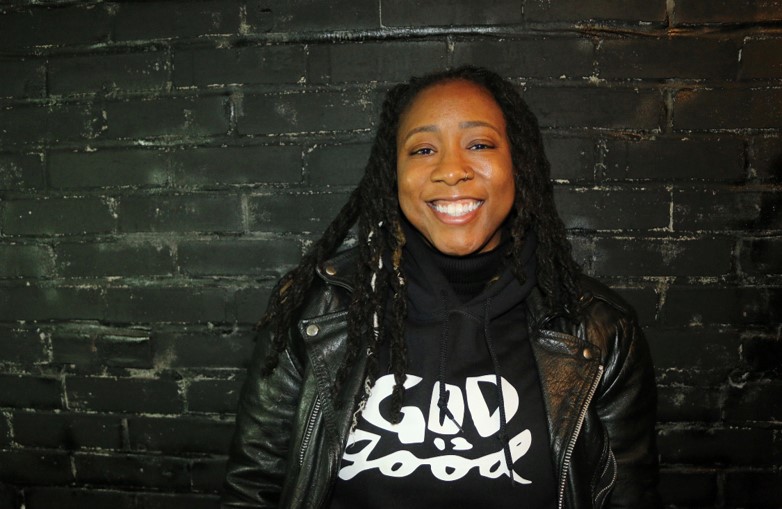 Today we'd like to introduce you to Nikita E. Thomas.
Nikita, before we jump into specific questions, why don't you give us some details about you and your story.
Much like me, my story starts off raw and dramatic. I secretly began in the womb of my mother in Newark, New Jersey headed to an abortion clinic because she had no desire to have children. She crept off early in the morning, while everyone was asleep. My aunt, although still sleeping, spoke saying, "if you abort this child, destruction will come upon you!" Keep in mind, my aunt never knew my mom was pregnant. No one did. Out of fear for her own life, my mother spared mine. She named me, Nikita-Elyse, which we now know means unconquerable and victorious.
Knowing I was chosen gave me an incredible sense of purpose early on. Whether I made perfect decisions or not, I have always been aware of the power that my actions and words had. I also knew the importance of managing my abundant emotions. I firmly believe it is one of my superpowers.
One thing is clear to me, God placed me on this earth to inspire and love unconditionally. With that comes tons of challenges, disappointments, and flat out heartbreaks. One of my first major heartbreaks came from my father. But, it was his many disappointments that taught me a life lesson that I teach around the world today.
" Forgiveness is Freedom. Love is Liberation."
In my adult life I have carried many titles, most of them in leadership roles. I fell in love with inspiring people around me, but also began over-pressuring myself to be number 1 in every company and I was. I became an irate perfectionist who only felt value when I beat everyone else and fell into complete depression if I was ever #2. I didn't understand the concept of, "playing for fun," what was that? This disastrous way of thinking leads me to therapy, where I swapped out perfectionism for excellence. I re-learned my value in this world and started all over. I went back to square one as a Fitness Manager where my soul job was to sit down and conduct 120 assessments per month.
It was there that I saw that people were suffering. Depression transcended through every ethnicity, gender, and socioeconomic status; anxiety was a close second, followed by diseases such as Diabetes, High Blood Pressure, and Arthritis. AND EVERYONE WAS ON MEDICATION! I was mind blown. I wanted to learn more, so I enrolled in school to become a Holistic Nutritionist.
After completing the program, I left my very comfortable job. I felt like I was wasting away. I don't think any job takes 50 hours a week to do honestly. I feel like they pay you to forfeit your dreams sometimes. Companies thrive on an individual being unaware of their own value. I wasn't that individual.
After requesting a leave, I became a full-time servant and entrepreneur. I gave assessments to everyone! I began teaching in farmers' markets, churches, households, and conferences. I had a message. Health is easy, consistency is challenging and healthy is the new happy. I knew it was vital that I create something that was relatively simple for our busy lives so, I created an herbal tea line under the Gods Green EarthRx umbrella to help improve the state of wellness in our communities. I believe the best cure is prevention and our bodies have the ability to heal itself if we provide it the right conditions. One of the major obstacles we target is stress. Mismanagement of stress and understanding the power of perspective can drastically improve quality of life. "What a man thinks, so is he."
I also advocate prayer and meditation. Many times my prescription is simply stillness. It allows us clarity and peace. Stillness is where I found alignment. I believe when your desire for others to have success, growth, and happiness outweighs your own. you are an inspirer. But when you become aligned, you realize that making your personal growth and happiness a priority, inspires greater.
After the passing of Nipsey Hussle, I grew obsessed with legacy. I realized that legacy isn't a building, a business, or a paycheck. Legacy is every single individual you encounter and that little piece of exchange you have with them that can change their lives forever.
Overall, has it been relatively smooth? If not, what were some of the struggles along the way?
The interesting thing about me is I've been blessed not to remember a lot. I think I am a bit spoiled by God. My perspective is that I have had it easy.
The greatest struggles have to be dealing with my EGO! It is those moments where I was supposed to make a better decision, but instead, I chose selfishness, and it destroyed me and relationships. Or those moments where instead of walking away, I said or did something that was destructive to another human being, because I was hurt. I admittedly am triggered when I open myself up, for someone to take advantage of me in an unexplained way. However every time this has happened, it drew me closer to my path. Life happens for you, not to you.
Gods Green EarthRx – what should we know? What do you guys do best? What sets you apart from the competition?
I am a Sociologist with a board certification in Holistic Nutrition. But before all these fancy titles and degrees, all I did and do is inspire. I have a message, or a formula rather. It is HUSTLE FAITH. It applies to any and everything we desire. Whether it be to overcome addiction, quit your job, or start a business, hustle faith.
I specialize in Herbal and Lifestyle Medicine. I have successfully improved and mitigated most common diseases such as Type 2 Diabetes, Hypertension, Depression, Anxiety, and obesity. I am the founder of God's Green Earthrx and Hustle Faith, Our mission is to provide every person with the knowledge, services, and products to live a happier and healthier life.
Our services include: Wellness training/seminars, wellness coaching, wellness assessments, skincare assessment, and personal training liaison/coach.
Products: CBD Tea, Herbal teas/tonics, acne detox, herbal detox, weight-loss detox, CBD vapes, etc.
I am most known for inspiring. I can not go anywhere, and I mean ANYWHERE without engaging in a conversation that leads to growth and perspective, True story, one time at a bachelorette party, in Curacao, I was sitting on the sidelines coaching a dancer on her purpose and having the faith to do what you are called to do. We both left inspired. I am also known for being honest. People are desperately in need of someone they can trust and I try to be a person worthy of opening up to. And as a coach, I enable you to find your own advice. I am no one's adviser.
From a company perspective, I am most proud that it works! The herbal remedies, the coaching, the program designs work! If you are an entrepreneur, there is this weird space that occupies your confidence, where you slightly don't believe that your stuff actually works or if it is so simple, why hasn't it been done already? So every testimonial is like a million-dollar bonus.
My clientele tends to be a bit older, so I deal with people who have been medicated for decades that finally regain control over their health. I am most proud of the people that do the work and climb out of depression after going through something as devastating as divorce or any type of heartbreak. I am most proud of my personal trainers that I have coached, who have grown into thriving business owners, influencers, and happy people. Being a personal trainer is challenging. They tend to do a really good job at being there for others but terrible at balancing their own needs outside of the physical. I take tremendous pride in knowing that I was a part of their journey.
I am different because I am an original. We all should be different. I believe that any act of being anyone other than Nikita, for the sake of acceptance, money, or otherwise is a blatant act of betrayal to myself. My herbal formulas are mine. God gave them to me to share with you. My look, my style, all play a role in the journey. If I stay in alignment, I will always be set apart from others, PERIOD!
What is "success" or "successful" for you?
Success is freedom. Freedom in my identity, economic freedom, creative freedom, the freedom to inspire.
Success is becoming. The journey to see the dream I have in my mind to be on a stage with fire shooting out of God knows what inspiring all who are willing to grow, Success is happiness and healthiness.
The only markers I look for are open doors. I've done such an awful job controlling things. I had $100K in my bank account saved by 25 years old. That felt like success, but it was temporary. There is something special about allowing God to order your footsteps in your path, and completely letting go and just doing the work and expecting the absolute best. It has not failed me yet.
Pricing:
Wellness Assessments are $99
Herbal teas/tonics $25-$35
Contact Info:
Image Credit:
Jeff McGill
456 Productions
Suggest a story: VoyageATL is built on recommendations from the community; it's how we uncover hidden gems, so if you or someone you know deserves recognition please let us know here.