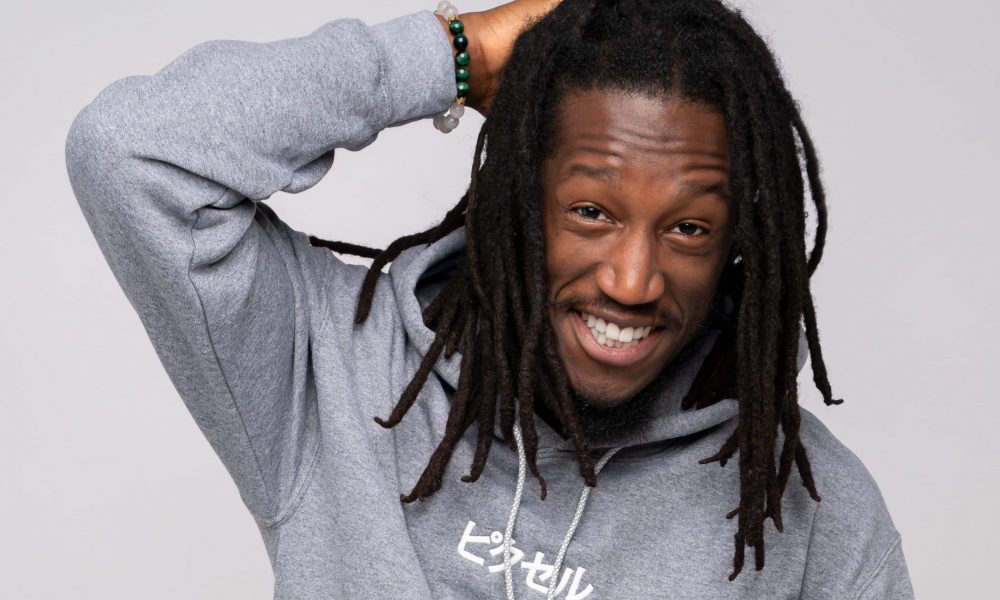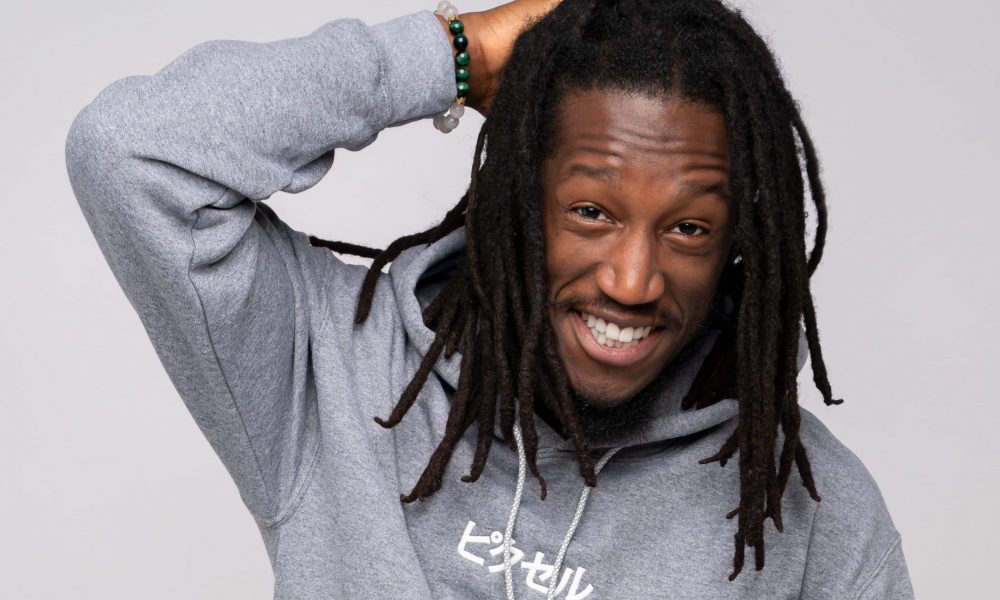 Today we'd like to introduce you to Mr. Wildenfree.
Sean Paul Young, aka Mr. Wildenfree (Born June 13, 1991), is an American artist, songwriter, record producer, speaker and podcast host. Mr. Wildenfree began releasing music in 2013, starting a series of mixtapes called "Stream of Konscience" where he would rap over instrumentals from many of his favorite songs & popular songs of the day. After SOK2, he formally introduced himself with his independent debut album, "The WILD", originally released December 29, 2015.
Since the beginning, Sean has released every project independently, slowly nurturing his craft and quietly building brand recognition around his name and unique approach to the lyrical performing arts. Sean Paul Young is a Jamaican-American born in Manhattan, NY, the 2nd child of American born father, Steven, and Jamaican born mother, Sharon — now divorced. He & his older sister, Simone, were then raised by their mother on the Eastside of Atlanta. He spent the majority of his youth in Decatur, taking trips back to New York for the summer months throughout many of his younger years to spend time with his northern dwelling relatives.
Sean's music inspiration had begun from a very young age. His Grandfather on his father's side, known as Gramps, would often support their youthful curiosity by buying he & his sister keyboards and other musical instruments to learn. Gramps would later become Sean's biggest inspiration in the pursuit of music.
Sean later participated in the Marching Wolverine's drum line, "Black Ice" for Miller Grove High School; playing everything but snare. A percussionist in band class, Sean also kept a journal of rhymes around the same time, exploring the art as a personal interest alongside his schooling, going by the name "Discyple". After that, he transitioned into the visual arts and became a part of the Yearbook committee — however, his rhyme book and his passion for music did not fade away. In his senior year of high school, with his friend Donavon aka "Klass", Sean participated in the Dallas Austin Music Foundation's "Don't Stop The Music" program, which allowed him to learn more about the Music Industry and the various roles of audio engineering, production & marketing.
In the Summer of 2009, Sean pursued a degree in Graphic Design at Florida State University & got involved with the student organization, Poetic Lyricism — a poetry group that allowed him to continue exploring his lyrical rhymes & poetic structures. He became a member of Kappa Alpha Psi Fraternity, Inc in the Spring of 2012. All throughout, his journal evolved into hundreds of drafts in Evernote & a reinvigorated connection with his Grandfather as his musical interests crystallized. Once Gramps knew that Sean was earnestly considering music again, their talks became more frequent. Sean would hear stories of his grandfather's time as an instrumentalist playing for The Persuaders, Harold Melvin & The Blue Notes, and The Main Ingredient, among others.
In September of 2012, Kendrick Lamar had a performance at "The Moon" in Tallahassee. Having been a Kendrick Lamar fan since his 2009 release, Sean was excited to attend. At the start of the concert the DJ announced that one lucky winner who bought TDE merch would get the chance to win a pair of Beats by Dre headphones signed by Kendrick Lamar. Sean was just content with being at the show. Kendrick Lamar performed songs from the album Section.80, and ended his performance with the "I Am (Interlude)" off of his Kendrick Lamar EP. This was Sean's favorite song & one that he knew the word for word. As Kendrick performed, Sean sang along with him with so much intent that Kendrick noticed the young man.
Kendrick finished his set, walked off-stage, grabbed the signed pair of Beats headphones, & walked back across stage towards the audience where Sean was located. Kendrick then handed him directly the signed pair of Beats headphones and shook his hand. To Sean, this was the only sign he needed to turn his brewing passion into Purpose. He has stated that it was like the lighting of the torch for him.
In 2013, Mr. Wildenfree released the first mixtape that allowed him to practice the art of recording and mixing. Titled "Stream of Konscience", the project served as the opportunity for Sean to explore his lyrical ability over many instrumentals from some of his favorite songs at the time. He then followed that up with SOK2 in 2014. Sean was also preparing for his debut project "The WILD" with original production from Jordan Edmonds, Sean Momberger, AITH & Mr. Wildenfree himself.
At the start of August 2015, while the album was coming together, Mr. Wildenfree had reconnected with his Grandfather once more, joining him for a road trip from Atlanta to New York for a weekend with his old band mates. Sean was able to play the rough cuts from the album for Gramps, who cited "Wavy" as his favorite. It became the most memorable and meaningful experience for Sean with his grandfather. On August 29, 2015, Paul W. Young, Gramps, passed away. Sean was devastated by the news, having a hard time coping with the fact that he would not be present at his college graduation coming December of that year, nor for the release of the album. The worst of it was that Gramps did not want a funeral, so there was no reconnection with family to fellowship & grieve his passing.
"The WILD" was dedicated to Gramps, and throughout the album, you can hear snippets of conversations from their trip, as well as the time when Simone, Sean's sister, drove down to Tallahassee to break the news about Gramps passing away. The album was released on December 29, 2015 — Gramps' Birthday.
Following "The WILD", Mr. Wildenfree released SOK3 in 2016, which explored his new-found spirituality, awakening consciousness & vegan lifestyle. In 2017, he released the project entitled, "&", meant to serve as a bridge between "The WILD" and the project soon to serve as the true follow up to his debut release. "&" featured guest producers Anno Domini, Jordan Esker, Blk Swann & Mr. Wildenfree himself. Guest artists include OhGeeOh aka 1neGrand, Klass, and Marlin Milton.
2018 saw the release of "InKonscious", an EP that allowed Sean to fully explore a truly independent body of work, with 6 original songs all written, produced, mixed and mastered by Mr. Wildenfree.
In February 2019, inspired by his friend Ephraim aka "IntricateTheAlmighty", Mr. Wildenfree committed himself to a consistency challenge, where he would write a new song every day for the entire month, which then became the album known as "February Flows". This project was primarily produced by Mr. Wildenfree yet also featured a few songs with production by London Elixir, AG DYNASTY, & Oli Bernatchez. The following year it was conducted again and subsequently released as the album "2020 Flows". The follow-up project included primary production by Mr. Wildenfree, & guest production by London Elixir, AG DYNASTY, Jean Doe & Zay Bcuz. Both projects come in at a total of 29 tracks each, with each song being around 1-2mins long.
Mr. Wildenfree collaborated with producer AG DYNASTY to form "Wolfe + Castle", released as their self-titled first album, on 02/02/2020, This project features production solely by AG DYNASTY, with Mr. Wildenfree handling the lyrics & songwriting. It features guest artists Zay Bcuz, NovasNotion, Titan, & Sochi on the Violin.
Going into 2021, Sean aka Mr. Wildenfree, is preparing for the proper follow-up to his original debut album, "The WILD".
Mr. Wildenfree has cited artists like Kendrick Lamar, André 3000, J. Cole, Joey Bada$$, Kid Cudi, Kanye West, Talib Kweli, Pharrell, Tupac Shakur & Dom Kennedy as his biggest influences, among many others.
Frequent collaborators include Klass, AG DYNASTY, Jean Doe, Zay Bcuz, Novas Notion, Marlin Milton, London Elixir, KBO, 1neGrand, Jordan Edmonds, Ty Heeter, Jordan Esker, Blk Swann, Oli Bernatchez, Piriye, Blak Iron aka Papa Zaniel, and soon to be more.
Overall, has it been relatively smooth? If not, what were some of the struggles along the way?
My greatest struggles to have been deep episodes of depression. I have never fully committed to the idea of taking my own life, but I am aware of the times when I felt like giving up would not be so bad. Thankfully, I have come to my senses and have taught myself excellent practices for improving my mindset and changing my mental habits.
I have also struggled financially over the years. At one point in college, it was to the point that I was evicted twice, living out of an abandoned apartment and also out of my car for various lengths of time. While my situation is improving, partly due to COVID-19 and the quarantine of this pandemic, I am now back home living with my mother & sister. It has been an incredible blessing in disguise, however. It has allowed me to spend quality time and fellowship with my family, it has allowed me to focus on really developing the backend of my business.
We'd love to hear more about your work.
I am a Lyrical Performing Artist, Speaker and Entrepreneur creatively teaching "Balance in Duality". I write and make music to release to the public. I also host a podcast called "A Well of Being", which allows me to expound upon deep concepts that I mention within my music, & also as a platform to open up more opportunities in public and motivational speaking. I am known for my brand, my love of Tea and most notably, my ad lib, "Welll…".
I am most proud of my consistency in developing my brand and artistry over the years as an independent artist, along with the feedback that I have received along the way. I am humbled and grateful even before I have gained any substantial public acclaim, and honored to have been a positive impact on the lives I have already touched. I believe what sets me apart from others is my focus on Introspection, Balance in Duality, Optimism, Self-Development, Mental Health and Physical well-being.
What is "success" or "successful" for you?
Success to me is gratifying awareness of the present moment. I am successful right now. I am grateful right now. I have been blessed and favored in my life and have guided my decisions, actions and mental thought habits towards this kind of thinking. I strive to achieve not because I lack or think less of myself in comparison to others, but because I love myself and wish to see all that I am truly capable of in this life. I wish to experience the fullest expression of this being that I am, in the highest states of "Freedom" that I can achieve.
Contact Info:
Image Credit:
Shan Warren, ContentPuppy
Suggest a story: VoyageATL is built on recommendations from the community; it's how we uncover hidden gems, so if you or someone you know deserves recognition please let us know here.