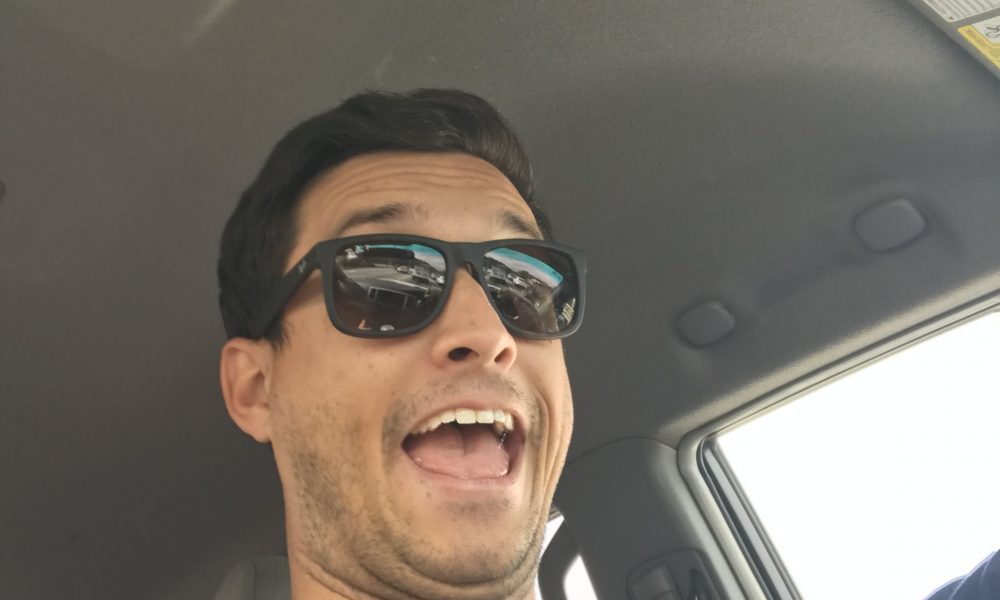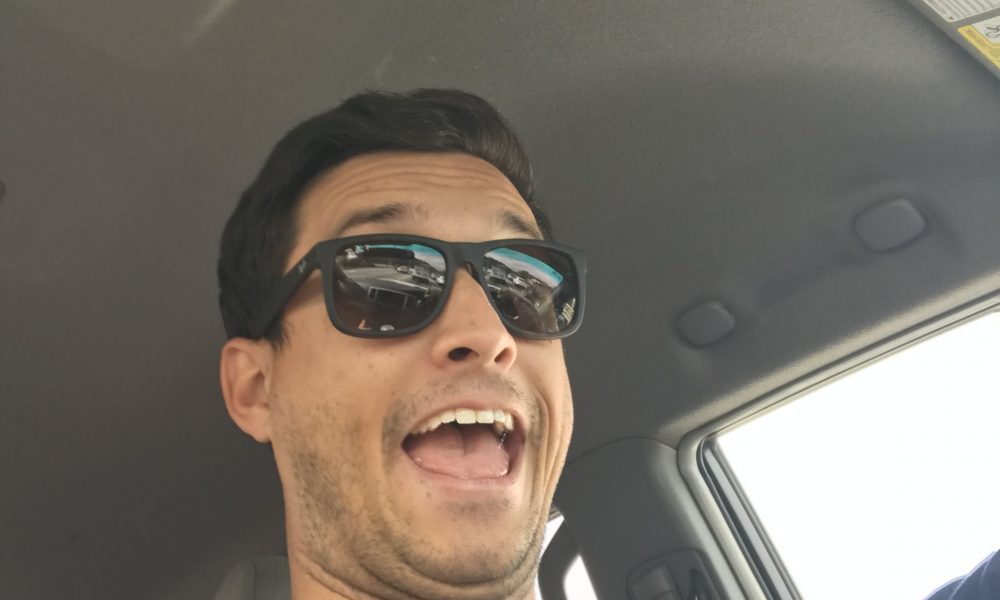 Today we'd like to introduce you to Garrett Brown.
Garrett, please share your story with us. How did you get to where you are today?
I recently married an awesome woman named Katie, I'm the creative strategist for 5 Multimedia, and I love tacos.
It all started when I was a teenager. I was around the hardcore scene in high school and a friend's band needed a website so they could land shows. I gave it a go and just kind of fell into graphic design ever since. Other than a few classes, I'm entirely self-taught. Once I realized I could start making money from design, I started freelancing, then moved into the corporate world for a stint, and now I run a boutique agency with my business partner.
The corporate life was killing me. I had a good job with good benefits and a rockstar team, but I was newly engaged and wanted to see my fiance more. The problem is that my house and office are literally on the opposite sides of Atlanta. One and a half hour commute one-way. Three hours total provided there's no traffic or train delays. It just wasn't sustainable. Katie and I would spend even less time together. I could've moved closer to my job, sure. But it would mean leaving our community behind. Katie would have to find a new job. After some soul searching, it boiled down to this: What are my priorities?
Katie vs. Work
Friends vs. Work
Family vs. Work
and work lost. Something had to give. I decided to quit my job and start my own agency. Now I walk to our offices and work really hard to make sure our agency does things differently and loves it's clients really well.
Has it been a smooth road?
Hah! I'm not sure the road is smooth for anyone, but no it hasn't.
Being self-taught, there's definitely a stigma attached to not having a college degree. I think that sometimes casts doubt on my work and skills, that if I had a degree and finished college, I'd be further along in my career, but I know that's not true. Finding your own way and going college, neither guarantee success – you just have to hope your hard work and talent is somehow acknowledged.
Along with that, developing my craft and style was really a process of trial and error. That was a rocky, unpredictable road in itself, throwing things at a wall until they stick. The upside to blazing my own trail is I have a strong hustle and natural ability, and I think people appreciate that.
When you look back, what are you most proud of?
I'm not sure if I have a proudest moment…I'm really proud of the work we do every day. I'm really proud to tell people about 5MM and that it's something I helped star and run. I'm proud I don't work for anyone else and we blaze our own trails. We really live the dream.
Tell us more about the struggles you've faced along the way.
Oh yeah. The creative process is always and will always be Research > Ideation > Develop > Revise > Repeat. What no one tells you is that it's an internal roller coaster of "This is awesome!", "This is hard", "This work is garbage.", "This is great!". You either embrace the ride or you don't. I wake up everyday knowing I'm going to fail, but that it's a series of failures that leads to something great. That can be really paralyzing. I have to push past all the doubts and insecurities to hone my craft, knowing that those feelings are just a part of the ride.
I really struggled when I was younger, because I wasn't doing the work I wanted to do. I wanted to be the one calling all the shots and taking the creative lead. I really fought this because I felt like my growth had been stunted like my bosses had it out for me. The reality is that's not how it works. The new guy has to do a little grunt work before he handles the bigger/better/best assignments and I couldn't see it. I know now that I wasn't ready and had a lot to learn, thanks to some wonderful and gracious mentors who let me down easy.
Is there something we can do as a city to improve the outlook for professionals like you?
Creative work is limited to having an internet connection. You could build a career entirely online and be working remotely, but I think you'd miss so much not having that face-to-face connection with anyone. ATL has such a wide creative community. There are so many wonderful people out there to meet and have coffee with. I urge everyone I meet who's just starting to reach out to more experienced creatives. I hate to admit this: I don't have it all together. I need help navigating significant decisions and mapping out uncharted territory. I found someone who's ahead of me, who's where I want to be, and asked a ton of questions. You'll find that most people want to share their experiences with you and they'll be happy to help, especially if you buy them dinner (and ATL has so many good dinner spots).
Contact Info: