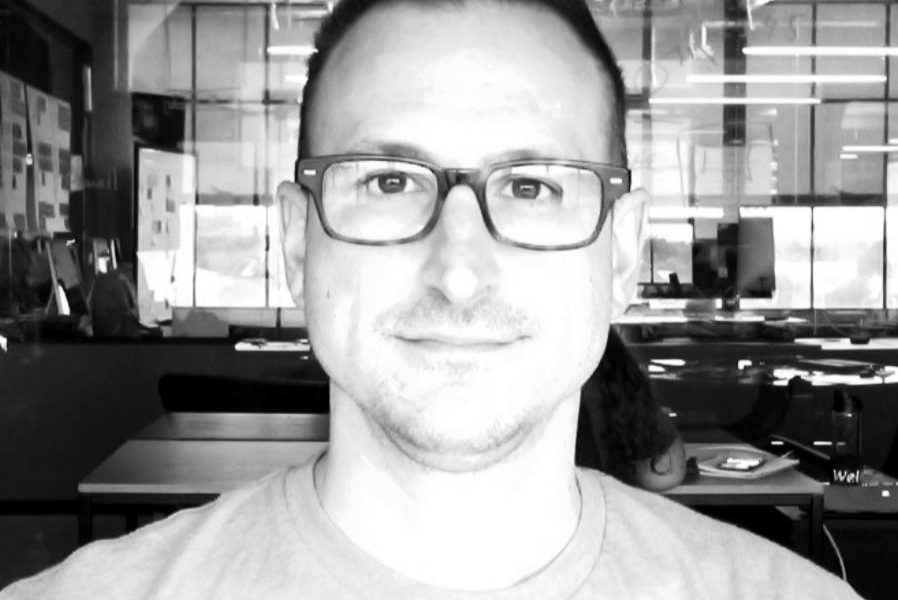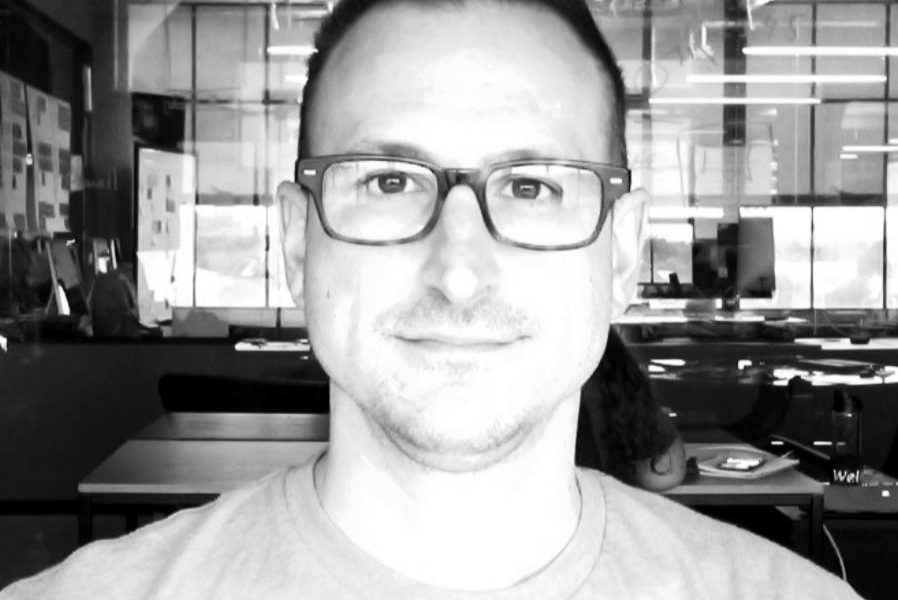 Today we'd like to introduce you to Wayne Pelletier.
Wayne, please share your story with us. How did you get to where you are today?
Here are far too many words on how I got started, where I've been and what I've done.
But first, here is a summary of "how I got to where I am today." My success comes from inspiring others, having design principles, a love of emerging technologies and a holistic understanding of the media where design goes to be successful. It is trite but true: show up, work hard, be nice.
There were a few things I did a ton of as a kid: draw (mostly bicycles and cars), play the drums and invent fantasy games of statistics for baseball and football cards.
I went to an excellent vocational high school. It was one of those where academics and trade/shop alternate weeks. There was no doubt in my mind I wanted drafting. I knew how that learning to draw to real mechanical, and architectural specifications would be amazing, and it was. They had a co-op program allowing be to work for a local company my senior year which transitioned into full-time employment immediately following graduation. My father always told me I wasn't book smart so I wasn't college material. (I know, right? Who says that?) So, I never put any thought into going to continuing formal education. Did feel like I needed good grades. Then, eighteen months later, the company invested in CAD systems and the drafting team was no more.
I think I did what one does when they're nineteen years old with an antiquated professional skillset and no college. I went in the Army! No details here, it's a tangent, I'll just say it's the best thing I ever did.
After four years in the Army, I started in the craft of web development and design in 1995 at a boutique web design start-up my stepfather founded. I began in a sales and marketing intern type of role but was so intrigued by what the guys were doing in the "lab" that I think I spent more time researching the craft and reading Jeffery Zeldman and Jacob Nielson. I started creating parody web pages and coding pages that showed how to do things like javascript rollovers. It wasn't long before I was helping out as a front-end developer. I came to love the design aspect of the job and would read any text I could find on design principals, typography, and color. Maybe it was because back then there were no content management systems so maintaining the content on a website was very manual and tedious. It was a small but amazingly talented team of people who have gone on to do great things.
I learned a lot about discipline, organization, and leadership in the Army but credit my stepfather for providing early examples of how to hire well, surrounding yourself with amazing people and how that functions. After a few years, I decided to dedicate myself to being a designer, go all in and see if it could be my career.
In the fall of 1999, I moved to Atlanta to work as a designer for a start-up called 360i. That was the first time spending my days immersed in pure design team culture. To this day, those are some of the most talented designers with whom I've ever worked. I created ads for Alamo Rent a Car, Audible.com, Equifax, BellSouth, Disney DVD, Microsoft, Toys-R-Us, Blue Cross Blue Shield, Cingular, DIY Network, Wells Fargo, Universal Studios as the medium emerged. I also help the agency rebrand after we were acquired.
Then I moved on to BKV for a few years to art direct and lead the team charged with designing The Home Depot email marketing. The program more than doubled in revenue and size in that time. BKV is a decades-old direct marketing agency, I saw for the first time, the processes of old the advertising industry—pre-internet. It was an incredible learning experience. They had not been in the digital game long, so their transition pain was real and seeing that taught me a lot.
Next, I went to Moxie Interactive as an Art Director leading the design of Verizon email marketing. It was an opportunity to manage a team twice the size for a client with a member list that was twice as large. I also got a chance to direct point of purchase digital signage for smartphones in Verizon stores which were very fun projects. Another great project was designing an email CMS for Verizon call centers to reduce callbacks and save them a ton of money, though I departed and don't know if that ever went live. This was my first taste of solving a particular business problem by designing software. A major takeaway from Moxie was having been a part of a huge creative team of 60 people. The function of roles and responsibilities, the stress on structure and process was illuminating.
I went on to established a creative department and design service offering at Response Mine Interactive (RMI). I'm proud that work consistently generated revenue and business growth for TruGreen, Spanx, Terminix, Hair Club for Men & Teavana and a few others. This was my first look behind the curtain of lead generation direct marketing. It's next level testing methodology, content management, and content strategy. One of the most valuable things I came away with from RMI was a deep understanding of the psychology of how consumers make emotion decisions. And all purchase decisions are emotional on some level.
To flip the script a bit, I went back to my start-up roots. CloudTags wanted executive creative help to mature their platform, scale and establish a brand presence. It doesn't hurt that the problem we are trying to solve is tremendous. Day to day I conduct the ideation, prototyping, testing, and design of the platform UI and UX. Our software platform helps brands like Crate & Barrel, Timberland, Made.com, Heal's and SubZero-Wolf create interactive physical shopping experiences for omnichannel marketing.
Long-form resume dump over 🙂
Has it been a smooth road?
There are personal challenges we all face with self-worth, navigating an ever-changing media landscape and learning how to communicate with business executives. College-educated designers, art directors, and creative directors ascend to management roles rarely having any experience managing people—nevermind department profit and loss statements. I've fucked up every aspect of being a designer, and a leader and people continue wanting to work with me. You have to allow yourself to be wrong. As humans, everything we do, we look back on and think there was something we could have done better. That's how we learn. But as designers and writers, we rarely see ourselves as future mentors and business architects—yet there we are.
When you look back, can you point to a period when you wanted to quit or a period that was really frustrating?
I don't think I've ever seriously considered quitting or walking away from this career. There have been a couple of times along the way where things got mundane, or I was upset with the organization for a spell. I think we all experience those times. The most difficult moments in which I have found myself were stress related to being unprepared. As a whole, difficult moments are few and far between because I love what I do and I know why I do it.
What advice do you wish to give to those thinking about pursuing a path similar to yours?
I really hope this isn't too soap-boxy.
The Atlanta advertising/marketing industry is remarkably incestuous. Your future opportunities will be found in the people beside you today. There are plenty assholes with amazing portfolios sitting at home under-employed – don't let that be you.
1. Show up: Graphic design is a field notorious for pre madonnas and artistic night owl types. Whether that's true or not doesn't matter. If you are on time and ready to rock it every day you will be a step ahead of half of your peers.
2. Work hard: Learn everything you can and don't stop being inquisitive. The universe is a giant feedback loop that it serves to make you better. That means, don't take feedback on your work personally. Too many people struggle with that one. For me, I want to know who needs what and why. That way I can serve them. The job is to make other people successful – work hard at that.
3. Be nice: Design is itself, empathy. Apply the same effort you put into your creative toward knowing the people around you. Understanding the account team, the client, and their challenges will improve your design work faster than learning new Photoshop features. Finally, keep a gratitude journal. It won't keep you in the mindset all day, but it will bring you back to zero and sometimes we need that.
None of this is original or new. It's just easy to forget when we feel busy.
Is there something you are particularly excited about or working towards?
We haven't met but trust me (and you can ask anyone I know) I'm always pretty excited.
Personally, I always take on more than I can accomplish. Some friends and I started a Mastermind group. I recently launched a meager podcast on craft beer. I'm assembling a ton of content focused on helping creative directors and those who aspire to be in design leadership in general. It's crazy to me that there isn't more support for these talented people. It will start as a simple video series that I hope to build a community around.
Professionally, I've been at a tech start up for a couple of years now, and it's a blast. I love the problem we're trying to solve. It's also one of the most talented groups of people I've ever been around which is something on which thrive. I'm not sure what the future holds -it's a rare tech start-up that lasts more than a couple of years. I'll keep my mind open because the media types are changing at such a rapid pace now that we can't know what future trends will be.
Contact Info: