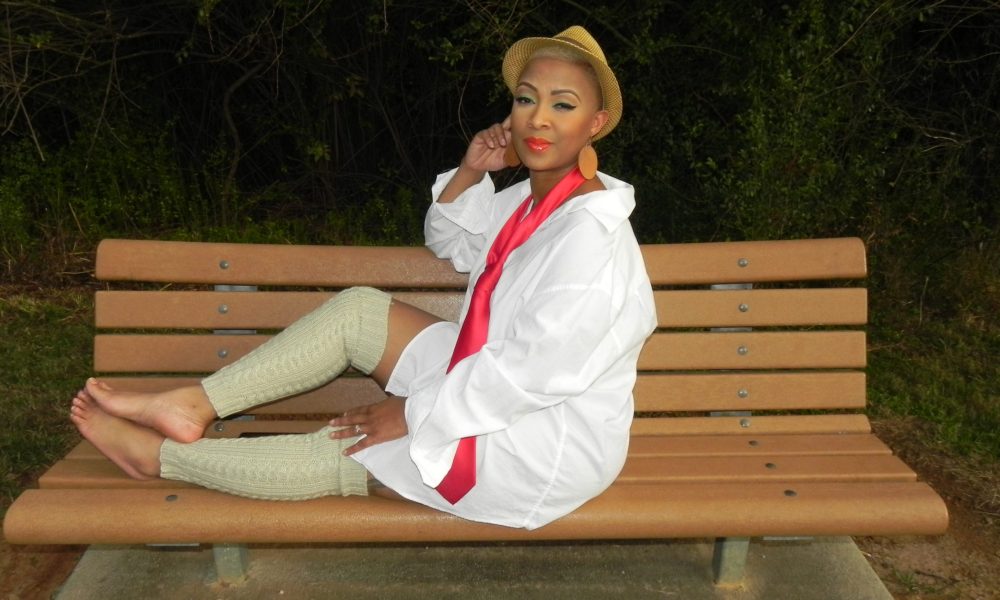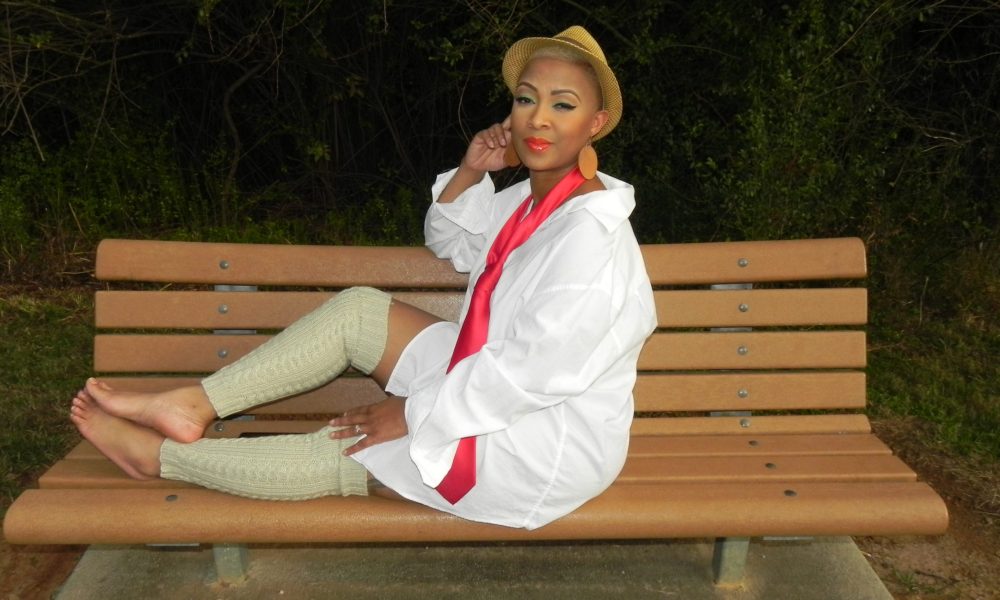 Today we'd like to introduce you to Sunny Kelley.
Sunny, please share your story with us. How did you get to where you are today?
BACKGROUND: At an early age, I knew I was a WHOLE hustler. From painting & selling pebbles for 5 cents to being a kitchen beautician, I was FEARLESS when it came to earning my own money! I was introduced to Insurance at the ages of 18 and reintroduced/studied at 23. I also was an intern for Morgan Stanley Dean Witter with no enthusiasm for the field, except for the check. The seeds were planted, but in that phase- didn't align with where I was, mentally.
After chasing a mirage of the "American Dream"; Wife, Mom, and Employer of Corporate America, learning ME again- due to a failed marriage, raising three sons and a "Partridge in a Pear Tree"- I discovered that I had not been living in my truth. I was in search of my divine purpose. My history of working for other people was extensive. And I mean… I had some GOOD jobs and learned so much. But the biggest takeaway that remained tattooed in my head was: It wasn't mine.
I was always insightful. But my methods were unconventional and they conflicted with corporate America. I relocated from Little Rock, Arkansas to Atlanta, Georgia (Roswell), wearing my roots as uniform.
Still working in corporate America, but this time around my atmosphere changed. My exposure was much different. While working and raising my children, I reinvented myself in the Arts (my childhood personality was extremely Soulful and Free). Outside of work- I began to meet and network with members of the Entertainment Industry. I also was an avid reader, so I created an online book club.
This became the center focus of how I established relationships. In addition, my desire to explore being an Actor grew but not to the point where I would abandon my corporate work life. I did, however, question, my next steps. It wasn't until I was visited with anxiety (unbeknownst to me), due to a bomb threat, that I KNEW change was inevitable. I took time away for travel and experienced parts of the world. After returning I was invited to work on Tyler Perry's Have and Have Nots.
I was overtaken by a conglomerate of emotions. Knowing and not knowing if this was indeed MY TIME! None-the-less, after returning to work, I took a leap of faith; barely typing a paragraph, informing of my resignation.
I had celebrated 10 years of being employed with this company. So, I had no doubt that I would be ok, financially. SIKE! The very next day, I contracted with AFLAC.
And from there my quest was in motion. At this point, I was a temporary insurance writer. My destiny (following) was all up to me and how bad I wanted it! I continued to bask in my creative journey; acting, writing, and building relationships. But it didn't take an astronaut to know- I needed serious financial stability.
I studied and took the Georgia state insurance exam, with several failed attempts. But I had zero options for anything else. Truth is- I tried to go back to corporate when things didn't appear to go as planned. To some degree, I was overqualified and on the other hand, I was unable to be on anyone else's set schedule. Finally, at my FIFTH attempt, I PASSED! It was like Christmas on steroids. I was (and still am) contracted with a brokerage firm and was (then) desperate to SPRINT. Passing the exam after so many tries birthed the fortitude to seek everything I could imagine.
It was no secret what would be next for me. I wanted to learn how I can be an agent of changing lives in every aspect. In addition to being a licensed Insurance Broker, I continued to take necessary classes to learn this market. I subscribed to adding value to myself, daily. Aside from growing myself through extensive finance and continuing education, I took an online class with Harvard University and became certified in Contract Law.
My nature is to be a FIXER. If I didn't readily have the solution, I'm definitely going to find it! This mindset is what keeps me in constant search of how to serve each person, no matter the need. After gaining traction, I soon began to utilize my license where it relates to the Healthcare community, after all, in my corporate America phase, I was very knowledgeable in the medical field. I begin to learn more, relative to and became a Broker in Healthcare coverage, primarily to the senior market. In my view, there truly isn't a limit. Anything that would allow me to flourish in my gift to serve people, I champion!
FULL CIRCLE: I figured it out! The world I know, as an Artist (Actor), collaborated with my passion to serve (being an Entrepreneur); thus, making me an ActressPreneur. I am now able to give a face to my WHY. I understood my public appearance could only enhance, making me commercially known and able to connect and serve on a broader spectrum. With that, I deemed it imperative to be THE BRAND.
Has it been a smooth road?
"Balance is the Goal" is my mantra. I have had many challenges. Maintaining balance sums it up. There have been times where the flow of income is very nice and others times- where I could barely get my ends to wave at each other. I considered them opportunities rather than obstacles. Each time I felt lack- was a vehicle for me to allow my gifts to make room. In other words, Anything I was able to do, I would creatively learn how it could generate income.
Please tell us more about your work, what you are currently focused on and most proud of.
I am a Broker. I serve as the liaison between the carrier and client in search of opportunities/deals that make sense. As it pertains to Insurance, I offer free consultations as well as qualifying individuals and clients for several Insurance Carriers, with a focus in Mortgage Protection, Life, Accidental Death, Disability, Annuities, IUL (Indexed Universal Life) and much more. I also broker for Anthem Blue Cross Blue Shield, serving seniors mainly during Open Enrollment (Annual and Special) periods. I am known for my old fashion way of "getting it done." I am intentional when I serve my clients. My goal isn't just to make the sale, but to ensure- they feel I've treated them as I would want my parents to be treated.
My BRAND is What Sets Me Apart. Sunny L Kelley Aiken, named after me (initially as a DBA) for several reasons. Being an ActressPreneur, I'm prideful of my resume. Representation of going the extra mile for the cause gives me a smidgen of a head-start. As I meticulously move about, with Brand in mind, I serve as a volunteer, model, media, producer, and host (from time to time). My presence of servantry exceeds further than what's generally expected. There is absolutely no room for mediocrity. Functioning with a no limit mindset removes the ceiling/need for permission from other outside sources.
I'm also proud that as a brand, I have stretched beyond the traditional training setting, in an effort to learn how many others can benefit. I've learned how I could one day become an employer, sharing my own blueprint. I have recently contracted with SAM (Federal Government) as well as becoming a vendor for the city of Atlanta, and metro locations.
My method of marketing is attractively broad. With the evolution of technology, I've 'double-dutched' my way in this social media era. Without a doubt, I believe social media is at least 50% of a business campaign. I definitely am charged to staying keen on the algorithms of my audience. I also utilize tools such as direct mail and I'm careful to maintain each website- for the sake of being present. In addition to maintaining all websites, I never pass up the opportunity to patronize restaurants & lounges. I am careful to connect with the Employers and Managers if the timing permits (when it's less busy). Even on personal time- so that the connection doesn't appear transactional, but genuine. And 95% of the time- I am invited to share or present what I have. From time to time, I purchase ads and set up my booth at Expo events.
I am all for investing in my business.
Word of mouth is my favorite- whether I am discussing my business or being a listening ear! No matter how good my products are, I am selling ME first (my personality).
Navigating through my platform (public image) and being a physical advocate; I anticipate astronomical financial growth within 5-10 years. As well, employing a modest handful of leaders to carry out the vision of creating an intimate experience for each client.
Because the service I provide is tailored for each individual, I implore the potential candidate to have a brief conversation with myself or team to Understand how we can accommodate.
TODAY: Remarried and Fully Operating in My Gifts as an ActressPreneur
Let's touch on your thoughts about our city – what do you like the most and least?
I love seeing (what appears to be) incline in Employment and Business Ownership Opportunities. I also love that many leaders of the city rally the efforts of regular people trying to make our town better.
What I like the least- is the facade that being a business owner is all peaches and cream.
Contact Info:

Image Credit:
Cedric Mohr, Armani Hasan Marie
Getting in touch: VoyageATL is built on recommendations from the community; it's how we uncover hidden gems, so if you know someone who deserves recognition please let us know here.