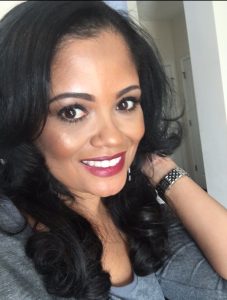 Today we'd like to introduce you to Janie Charlot.
Thanks for sharing your story with us Janie. So, let's start at the beginning and we can move on from there.
Wow! I inhale and let out a very deep sigh and think where should I begin. Just until the last 4-6 months, I actually began to realize just how much of a miracle my life has truly been. Talking to a friend and reflecting on my life's path up until now, I couldn't help but realize how so many small snippets of my life confirm the miracles that have been at work. I think that I have been in "go" mode for so long, that I didn't even realize that I needed to lift my head up and appreciate how for I have actually come.
My story has very humble beginnings in the very small town of Church Point, Louisiana. I was raised by my single parent mother who earned about 9K dollars per year working as a nursing assistant. I am the youngest of the four children that my mother had. My three older siblings all shared the same father from a previous marriage. Interesting enough, with 3 siblings on my mother's side and the 7 other siblings on my father's side, I also just recently realized that I have no full siblings (share the same mother and father).
My mother struggled financially trying to make ends meet. I did know that We received government food assistance, and couldn't afford to buy name brand clothing and that my oldest sister would work summer jobs to help purchase school clothes. My mother was open with us about her financial struggle. Which I think in hindsight, it has kept me very humbled to this day. I observed other family members and classmates living in actual houses and we lived in a government assisted apartment but I just figured this was just how life was for us. I always felt a little fortunate being the youngest of the 3 siblings I grew up with because being the youngest they always felt the need to look out for me; and actually, that is exactly how our mother raised us. We were siblings and we were to look out for each other. To this day, that is how we operate!
As I grew up and observed my mother's struggles, woke up in the 3 bedroom government apartment, and listened to the elders talk about the small town of few opportunities; something was planted deep down inside of me even at the young age of 8 or 9. I just knew that I desired more. I wanted more. I wanted to see more than this small town. My hunger for this "more" was deep within me. What I have become to know now is that this was God setting his work and purpose inside of my heart. He already knew the plans he had for me even long before he planted me inside of my mother's womb.
As early as I could remember, teachers, family members, siblings, and even my mother would always tell me how smart I was because I would make such great grades without really trying when I actually thought it was just because I would pay attention to the lesson being given in class. Well, as I went from grade to grade attaining honor roll, taking college bound classes, grasping concepts easily, and noticing that my thoughts went deeper than the surface of the topic at hand; I realized that this was it! I really was smart and I needed to use my brain, my God given brain, to achieve my MORE that I so whole heartedly desired.
As I entered high school, I knew that my mind and brain was my ticket to my more and it was something that could never be taken away from me. I participated in extracurricular activities but I maintained my grades. As many minority students often depend on sports or academic scholarships, I was no different. Keep in mind that my mother nor father was educated, people. Matter of fact, my mother didn't finish high school because she got married at the age of 17 to escape the home of domestic abuse that her own mother endured. Because there was never any help at home with homework, I made sure to grasp the concepts in class especially with subjects like Trigonometry. At the time that I was in high school, I knew of 1 cousin who was attending a traditional 4yr university. I filled out all of my own college applications, my own financial aid applications, applied for scholarships on my own and worked a summer job to purchase the things I would need to move onto a college campus.
Attending a College/University was already a miracle in itself. Prior to leaving for college, I had no clue what I would study or what I really wanted to do with my life. But who does at 18yrs. old? I just knew I wanted MORE and I wanted a lot of it. I had a conversation with my sister Trish who recommended that I do something in the medical field. She mentioned nursing and pharmacy. At the time, I wasn't fond of nursing so I set my mind on Pharmacy.
I attended the University of Louisiana at Monroe and made my way via scholarships, student loans, grants, work-study jobs, and monetary help from my oldest sister, Sherrel and a few other family members. I learned really quickly how to budget my financial aid money for the entire semester. After not being accepted into Pharmacy school, I switched my major to Nursing. What I felt like at the time was rejection or not good enough, came to pass as my biggest blessing. I sat at the computer in my college apartment looking at the job outlook for Registered Nurses and came upon Nurse Practitioner. As I researched more, I said that is it — I will have to be a Nurse Practitioner. God has a funny way of re-routing you to keep you on your destined path.
I graduated from college in May of 2006 with a Bachelor's Degree in Nursing and moved to Atlanta. I failed the first attempt at my Board Exam. I was pretty crushed but didn't let that stop me. I prepared myself much better and passed the second time around within 3 months, and accepted my first job as a Registered Nurse with a pretty well-known health system in Atlanta. So, I started a new job in 2006, but with my true goal of becoming a Nurse Practitioner tucked in the back of my mind I enrolled in a Graduate Nursing Program to do just that in 2007. I got married in 2008, had my son in 2009, and was divorced in 2011! Whew! What a world wind! Even now typing this, I have to shake my head and say But GOD! When God has a plan on your life, he will position you in miraculous ways to see it come to pass.
The years 2011 to 2013 became some of my most faith-building years. I had all the reasons to quit. I was newly divorced, had a small child under the age of 3, no close family living in the same state, working but eventually having to work only about 12hrs per week to complete clinical portions of my Graduate Nursing Program, a car that did the job but occasionally broke down, couldn't make less than a B in any of the classes or I would be put out of the program, missed many holidays with my family including my son, social life went down to zero and cried many days and night while just praying and keeping my head in those books because I knew this thing that was put deep down inside of me was beyond me. It was greater than me. My faith was built and tested like no other time ever in my life. God sent so many of his blessings in the form of people (because that is how he blesses us) into my life at that time, and I am forever grateful for their help.
I officially graduated with a Master's Degree in Nursing as a Family Nurse Practitioner in December of 2012 and passed my Board Certification Exam (on the first attempt) in February 2013. A true miracle in the making came to pass! The last 5yrs., 2013-2018, has been the most amazing years as my purpose, vision, growth, and evolution as a woman, mother, wife, healthcare provider, and the business owner continues to come to life. I have a true zest for traveling, living out my best healthy life, inspiring young girls and women, and serving humanity in all the ways that I am led.
Overall, has it been relatively smooth? If not, what were some of the struggles along the way?
Ha! I feel like my entire life has been a challenge to stay the course! I am living proof that God will use you. He will send you apart from the rest. When you take inventory of your life and look around and wonder why it been so hard for you, well its because you have been set apart. God has specifically chosen you. There will always be people and situations that will arise in life to knock you off course. Like myself, you may come to a point in your life with everything in front of you is saying quit, but if you know deep down inside your heart that something was put there to finish, your faith in God will see it to completion. I can specifically recall someone telling me "If I had a 3yr. old, I wouldn't be trying to finish a Master's Program". Well, what that person didn't know was that this comment gave me all the ammunition I needed to make sure I did finish! Use hurtful comments, discouragement from others, and obstacles to keep pushing. Use it for your Good!
Alright – so let's talk business. Tell us about NP's Hired – what should we know?
I am a Family Nurse Practitioner. In that role, I serve as a healthcare provider where I assess, diagnose, and prescribe treatment for adults and children for various acute and chronic illnesses and diseases. I have and continue to work in various settings including urgent care, community projects, retail health, weight management, and speaking engagements on important health and wellness issues. I just recently completed a medical mission trip to Nigeria this summer, which sits up there as being one of my most rewarding work experiences to date. I started my business, NP'sHired, in 2014. I wanted to have a sense of power over my destiny, be creative on my own terms, and increase the visibility of the work of Family Nurse Practitioners. I have been afforded many opportunities since it's start-up such as pursuing my passion in healthcare, bridging the gap in healthcare, change lives, and it has taught me valuable lessons about determination, resiliency, and breaking down barriers
The greatest part about being a Family Nurse Practitioner is that it truly affords me the opportunity to serve humanity. I love that people (of all ages, cultures, and ethnicities) are comfortable enough to allow me to treat their illness. However, many times the experience extends beyond what most may think. It goes into them trusting me with their personal life stories and produces opportunities for healing beyond their physical ailments. I am always in awe at what I can learn from the people I serve. It continues to reinforce to me that we are all really ONE and the SAME at the core. We (all people) face many of the same issues and problems in life.
What's the most important piece of advice you could give to a young woman just starting her career?
The most important piece of advice I can give any young woman just starting her career is to try to get to a place in your existence that you fully accept and surrender to the concept that life is a marathon and not a race, and trust that I do know this is much easier said than done. Your purpose will evolve as you continue to evolve as a woman. Your career actually DO NOT define you. It is so much more important to know who you are and who you will become, than what you do. Rest completely assured in how God created you and don't feel the need to compromise on that. As long as who you are do not cause disrespect, degrade or belittlement to anyone else, be proud of how God created you because it just may the key to your purpose!
Contact Info:
Getting in touch: VoyageATL is built on recommendations from the community; it's how we uncover hidden gems, so if you know someone who deserves recognition please let us know here.