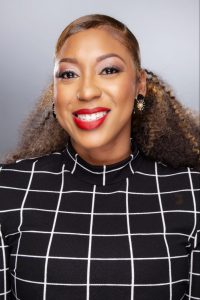 Today we'd like to introduce you to Tyra Johnson Brown.
Tyra, let's start with your story. We'd love to hear how you got started and how the journey has been so far.
Secretly, I've always wanted to be in business for myself. Look up Type-A personality, and it's likely that you will find me there.
Even with all that Type-A ambition and drive, I didn't know where in the world to begin my life as an entrepreneur, nor which one of my many talents would actually turn a profit. So, I did what most have done; I went to college, earned a degree and sought employment — until I figured things out.
After obtaining a Bachelor degree in Business Management with a minor in Marketing, I gained considerable business experience through various positions in both corporate and high-end retail. In a span of 12 years, I held positions as a business administrator, executive assistant, marketing coordinator, team lead and office manager.
The Posh Organization, now a bustling virtual assistant staffing agency serving businesses across the nation, started out my initial local professional organizing venture. Who would have thought that my proclivity for organization would lead me to my passion to help others get organized?!
Let's rewind to a few years ago when I was an office manager for a computer technology company. Sitting in a stuffy office all day, being micromanaged and monitored by a male chauvinist with a Napoleon complex, who subjected me to unethical business practices, I was forced to suck it up and work week in and week out to support my family. I just knew that this could not be my life!!!
Although I nearly dragged myself into the office every day for a year straight, I walked in with a smile and put my best effort into each dreadful task as required. Compliments of my hard work and dedication to the growth of the company, I received a Christmas bonus and promise of an increase come the New Year.
To my surprise, after the holiday on January 2nd, 2015 to be exact, I was called into the tiny conference room for a "meeting." I was being let go. My supervisor apologized profusely and asked if I could provide support services as a consultant. It meant nothing to me at the time… all I could think about was this is the second time that I was being laid off in three years. Was it me? Was there something I was doing wrong? What was I going to tell my husband?
Adding insult to injury, I had to fight to receive unemployment compensation. Once I cleared my head –being laid off was a blessing in disguise. At that time, my bestie and I invested in a start-up called Posh Life Enterprise in October 2014. The company was already bringing in a "tiny" profit by providing services to our first client, Drumma Boy; American producer, rapper, composer, and philanthropist. Although my "business bestie" and I parted ways shortly thereafter, I continued on and spent much of my time researching and educating myself on lucrative industries, building a website and seeking out ways to further advertise my business.
In hindsight, with more than a decade of corporate administrative, marketing and consumer-relations experience under my "clutch," I was being prepared to manage the business on my own. I've since learned to "trust the process!" With my arsenal of skills, The Posh Organization has become the bustling go-to business that it is today.
Overall, has it been relatively smooth? If not, what were some of the struggles along the way?
The Posh Organization started out as a Professional Organizing company, which offered other personal assistant services. I must add that my gift of organizing was something that came quite natural to me. In my adolescence, I was known to keep an impeccable trapper-keeper (who can relate?!) and was never scolded for not keeping my room clean.
Circa 2015, the professional organization was a relatively new concept–to some. Who doesn't have skeletons in our closet that we don't want the world to see? Imagine me, a young African American woman advertising that I would come to your home or office, discard unwanted and unnecessary belongings and organize the remaining items that bring you joy! Even with referral on top of referral, the business was relatively slim. But much like cleaning, professional organizing requires substantial time and is back-breaking work. The pay was good, but it was not steady enough.
After an in-office organizing and training session with a client, I recognized another need in the small business industry. That is when I changed my focus and re-positioned my services and approach to business. Realizing my potential and the need for virtual business services throughout diverse industries, growth has been imminent, but not without challenges.
Entrepreneurship is hard. At times, it's nothing like all the beautifully appointed branded images that you see across the world wide web. There is no cutoff. There is no differentiating yourself from your business. Essentially, you become a business. Your every move, your every post, to who you surround yourself with, it all affects your business and its potential for success. Finding the balance is what all entrepreneurs are seeking.
Additionally, I struggled with finding my target audience. When you first start out in business, you accept all who are willing to pay you. I quickly learned that that is the wrong approach. All clients aren't good clients. Growing client experiences and relationship building is essential and a key component to a service-based business.
Now, I have a very targeted client-base. I only accept clients that I find synergy with and whole-hardheadedly believe in their brand, products and/or services. This allows us to better serve their needs and mutual fulfillment is no longer a worry.
The Posh Organization, LLC – what should we know? What do you guys do best? What sets you apart from the competition?
The Posh Organization is changing the face of the global Virtual Assistant industry. A minority female owned and operated business, our solution-driven services reflect the needs of our esteemed clients.
Our team of Virtual professionals has extensive multi-disciplinary experience with providing administrative and marketing support to individuals through every stage of business. Gaining notoriety for exceptional Posh Life® experiences, and by utilizing the power of outsourcing and collaboration; we have been called the lynchpin to several businesses throughout the nation. We have been instrumental in helping our clients re-focus their efforts, monetize their expertise, and maintain a desired brand and image.
The Posh Organization was essentially created to raise the bar in client services and virtual support. Through an appointed menu of offerings; like customer service management, social media management, and email management, our client's goals become our goals. The success of our clients is a direct reflection of our performance, and that's what sets us apart.
By offering Business-2-Business (b2b) services that we are passionate about, we ensure that our clients business, trade, and portfolio are regarded to the highest level of a valued asset.
Our client retention is unmatched; with most of our clients grow with us for two years or more!
What is "success" or "successful" for you?
Success to me is discovering your passion and earning a living while doing just that! It is very important to me to leave a legacy for my children, all while having the freedom to be very present in their adolescent and teenage years; but furthermore, teaching them how to be self-sufficient. Being tethered to a corporate position was just not going to afford me that opportunity. I took my life and the key to my happiness into my own hands.
Through the growth of The Posh Organization, it has been equally important for me to employ individuals who are looking to work for a transparent and ethical company. I am proud to say that several of our staff members are also stay-at-home mothers and/or entrepreneurs providing support doing things that they love.
The team at The Posh Organization understand what it takes to build a successful business. We keep a pulse on a number of diverse industries through the support to our Clients, and we have gained a unique perspective into virtual b2b support. We are also happy to report that we are accredited by the Better Business Bureau with an A+ rating.
We as an organization elect to offer services based on value. The Posh Organization sets the bar in Client care and has structured our business to be an extension of the Clients that we serve, offering us the continued mission to support the dreams of other females (and male) entrepreneurs across the nation. To me, that is a success.
Favorite Quote: My mission in life is not to survive, but to thrive, and to do so with some passion, some compassion, some humor, and some style." Maya Angelou
Contact Info:
Image Credit:
Drea Nicole Photography (Professional Head-shot Images only)
Getting in touch: VoyageATL is built on recommendations from the community; it's how we uncover hidden gems, so if you know someone who deserves recognition please let us know here.