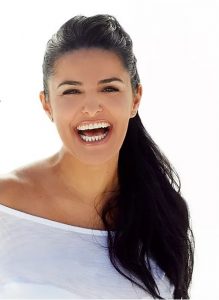 Today we'd like to introduce you to Vanda Teixeira.
Thanks for sharing your story with us Vanda. So, let's start at the beginning and we can move on from there.
You can never under estimate the power of creating a sacred space and setting your intention, right? If you look at the VANDA HOUSE today and go through our service rooms, the boutiQ and then go downstairs to the inside creative studio, you will know that this all has been somewhere before, and it was; It all started in my basement. From the session room to the studio where we sat for hours each day sharing stories that helped support the understanding of what we today call THE WORQ, to bring forth the creative tools that have supported so many lives in so many ways and for so many diverse and different reasons, yet with one real common denominator, feeling better clearer and happier. Talk about growing by the demands and needs of our community. That is pretty much how it went and so we grew.
So we set out on a journey to find a new home for THE WORQ and our sacred tools we call "Tools for your Soul" and settled into our new studio in Buckhead in 2016. As new faces showed and curiosity peeked amongst many, it was clear THE WORQ, the tools and space had some kind of "magic" essence in them; a thread undeniably profound to shift one's self awareness and help support them to feel clearer and more in-tune with where they were. Yet the truth was that people were not comfortable in using the word magic, it made them feel uncomfortable. However, honestly, there isn't any magic, it is just the pure goodness of light and love itself… Is that not the real magic of all we are in search of any how?
The awareness grew and soon we outgrew our space in Buckhead, it was time in 2019 to find another new home to call our own. The vision I had, years ago that was still so strong, was a "Light House", a beautiful blank canvas where one could go to vibrationally be fed soul-wise and physically and thus, The Vanda House was brought to life. From an old, red-brick ranch into what you see today as a true "Light House" (white brick exterior, the gorgeous crisp airy vibe inside and a full-blown café, Café I Am; we are home).
The "awareness" and magical piece that continues to inspires us, as we the team look out from either the Café windows or the therapy rooms or the space I call SOULVA BAR, which is a playground for warriors, a space deliberately created to support energy worQ and the shift of undeniable experiences that awaken any soul, never seizes to amaze us. There is so much that threads my story but for now I will share that the jewels of this worQ are my team and friends, these are the warriors, these are the souls in search and that have ASKED the questions to what we are experiencing today. They are special hearts and souls, each one with years of intense "internships" under their wings and a CODE that will inspire YOU. These are the souls that meet and greet you as you are welcomed into the VANDA HOUSE, these are too the hearts that care and love that you are coming in just to say hello or to get you feeling better than you were. This is my Elite TEAM.
We have always served the best healing teas and I have always made the best coffee, today we are honored to have CAFE I AM that hosts all the things we love to eat and experience as we share the love of our legacy and beautiful traditions and yes always filled with love. My brother Miguel helped bring this eatery to life and it truly is an experience. Everything we do is with LOVE, it's just the way we are; good food that feeds good times and stirs our souls for more.
VANDA HOUSE and Café I Am inside is a beautifully inspiring space; the perfect home for TOOLS FOR YOUR SOUL, VANDASKIN and so much more. Our team fills each day here with laughter, adventures and the opportunity to share the Rays of Light that we love and connect with every day. It is our home and it was birthed from my heart and soul. VANDA HOUSE is a symbol of light and one of America's greatest civil right's activist, Dr. Gerald Durley, recently said it best upon entering the house, he said: "Vanda, you have created the UN-IMAGINABLE and you live what I teach."
Overall, has it been relatively smooth? If not, what were some of the struggles along the way?
Not at all, but it feels just like yesterday we were in the basement. When we look back at how far we've come, the team and I without fail can share the most inspiring stories and belly-aching laughter moments that we wouldn't trade for the world. These are the moments that command so much honor and respect for each one of us to live out this vision for the higher good for all.
Is it ever a smooth road when you are ahead of the pack and have to take your time with beliefs that resist the best parts of our wellbeing? I can tell you that each day brought on more of what we have to offer today. Each day counted and brought forward an opportunity to break through past barriers and beliefs. My biggest struggle, in the beginning, was with how people ignore how mean they truly are and they are not even consciously aware of it. Today I just poke you and remind you to DO YOUR WORQ.
I am grateful for the journey. I am aware that the opposing forces that brought out my strengths and determination to stay the course was fully created by all my desires and vows that I made. No regrets, we did good and experienced a decade that few will ever get to even comprehend never mind allow themselves to believe in. I must have surrendered a million times over to GOD and then made sure we celebrated all our victories and still do with Champagne Friday every week.
I know that God was the one that sent me My Honorary Doctorate and that it was Divine Intervention the message that I received. I will forever remember this time we will one day miss, as we continue to move forward, expand and grow. How incredible to be the first to bring forth something OLD (ancient and sacred) in a creative and new way. I love this time right now, for I have savored the time we had that built the foundation for what is right now.
Please tell us about your business.
The Vanda House is unlike anything you have ever seen before not just in Georgia, but anywhere in the world. This "House" (a beautifully remodeled brick home that sits on lush acreage/green space) holds inside more than one can imagine, from an entire Café & Espresso Bar open for breakfast and lunch (also available for private events/venue space, www.TheCafeIAm.com), to an entire boutiQ with sacred tools, jewels, gifts and so much more, to private service rooms for energy worQ (learn more about the Q at www.Vanda.life) this space is intended for high vibrational living and eating; where one can come in and walk out with an entirely different frequency to best support their highest self!
We specialize in energy worQ, consisting of high-vibration eating and wellness. Our stand out service performed outside in our green space area is SOULva Bar. Here at Vanda House, we call our "sage" sticks SOULva and Durga StiQs, they worQ best in combination as the Durga breaks up the energy that needs to be moved away and the SOULva moves it away for good. The stiQs is our proprietary blend of the most sacred sages and herbs, bundled with love and prayer. A specialist moves around you in our gorgeous outdoor backdrop in nature with both stiQs to clear the energy that is not supporting you! It is a mind-blowing experience that has been globally recognized and highly-acclaimed!
Additional services include Chakra Balancing, Meditation Session we call V Pod and the list goes on… PLUS the shop is incredible! Everything you need as far as personal tools to gorgeous gifts can all be found inside the house at the BoutiQ.
We are so proud to be Atlanta's first and only, Energy House & Eatery; a high-vibration experience that not only raises your frequency upon entering but shifts you from the inside out when you really "step in". We can't wait for you to come to experience it yourself.
Any shoutouts? Who else deserves credit in this story – who has played a meaningful role?
Albe, better known as my Mother, brought me up to believe I can do anything and if I am going to DO IT then I better do it well so that I don't have to do it again and again. The other lesson she taught me, and believe you me she taught me many, is if you are going to be the Boss then you better KNOW what you are doing so that you don't count on anyone but yourself. That has evolved today, but clear and strong foundations that have brought me much awarded successes. Fernando, my Father made sure he taught me to go straight to God, so not much can get in between that one!
Brought up in rich diverse cultures brings forward many advantages and challenges if you are not rooted by who you know you are, I AM eternally grateful and blessed for my parents and grandparents who were the pioneers and forerunners in many ways to a legacy I choose to continue to embark on today as a true entrepreneur, a spiritual activist and peacemaker to humankind.
Contact Info:
Address: 5825 Mountain Creek Road NE, Sandy Springs, GA 30328
Website: www.Vanda.life & www.TheCafeIAm.com
Phone: (678) 973-2726
Email: info@vanda.life / thecafeiam@gmail.com
Instagram: @thevandahouse | @thecafeiam | @TheVandaTeixeira

Image Credit:
The Front Exterior Photo of House is @what.bridge.eats IG (Photo Credit) and the Cafe One (just the espresso bar showing) Photo Credit @nomwithmeatlanta IG
Suggest a story: VoyageATL is built on recommendations from the community; it's how we uncover hidden gems, so if you or someone you know deserves recognition please let us know here.