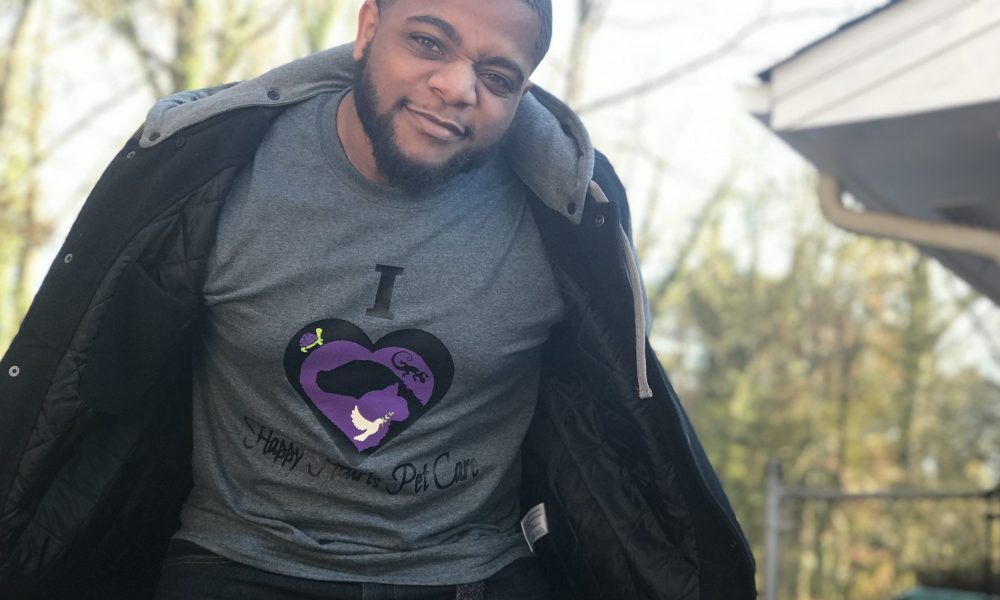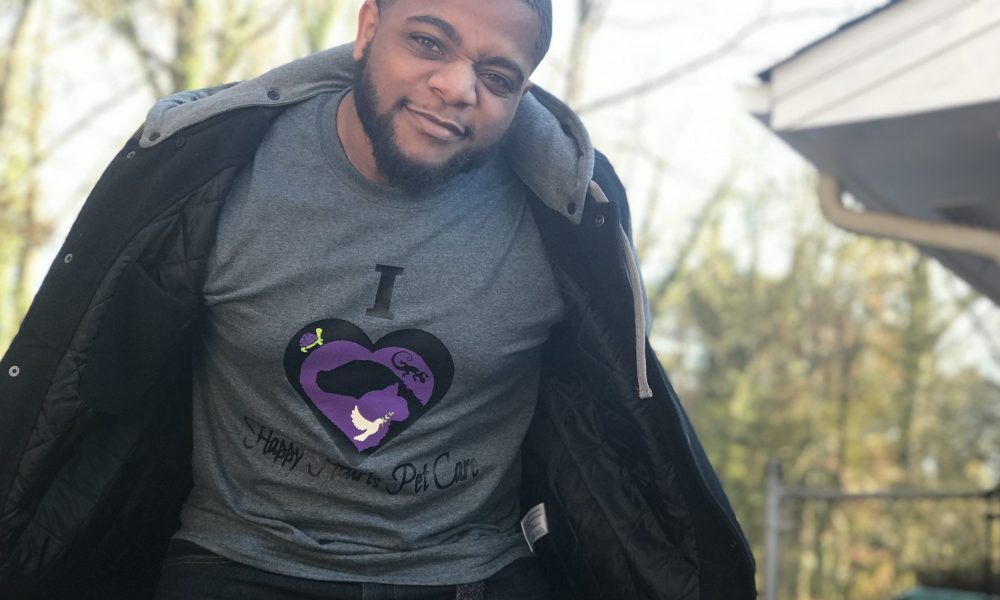 Today we'd like to introduce you to Wayne Hartley Jr., RVT.
So, before we jump into specific questions about the business, why don't you give us some details about you and your story.
I have always known that I wanted to work with animals at a young age. I had it all, snakes, birds, turtles, cats, dogs, birds, rabbits, fish, you name it. It was something about taking care of them and being around animals that gave me joy and peace. I didn't know it then, but I was setting myself up for a future of caregiving. My siblings and parents can tell stories about how I would bring our neighborhood cat inside during the winter just so she had a safe warm place to have her kittens and then my family helped me find them all loving homes. I thank them now for all their support. My parents saw something positive to nurture and never projected any negativity towards it. I loved animals so much that if Animal Planet handed out checks for watching the channel, I probably would've still done it for free. I didn't know what I wanted to do, but I knew that I wanted to be a person that gave animals a better future and somehow help them live happy and healthy lives in any way possible. Growing up, Steve Irwin, Jeff Corwin, and Jack Hanna were always on the screen and referred to as my heroes. I loved their passion for animals, ensuring their safety and love for education. This fueled my love for the field and I knew what I had to do.
Although, I had my sights on the prestigious Tuskegee University, one of the greatest HBCUs to birth more African-American veterinarians than any other, I chose to attend THE Fort Valley State University in order to be closer to home and still gain an education in a field that I am passionate about. I graduated with my B.S. in Veterinary Technology and soon after took my state board exam to obtain my license and become a Registered Veterinary Technologist. From then on, I have worked in various hospital settings such as UGA Teaching Hospital, BluePearl Veterinary Specialists, and private practices that welcomed small, large and exotic animals. I am currently pursuing my technician specialty in General Practice.
The journey wasn't easy, I worked my way up from kennel to a technician with some receptionist work to the hospital manager. One thing that kept me going was that, I kept my eyes on the prize and knowing that I did my best and provided the best care to each pet that I came across helped me rest easy. The amount of experience and knowledge I have gained from each of those positions made me into the all-around tech I am today. I love this field and I love that education is endless when it comes to animals.
I remember working at Critter Fixers in Bonaire, GA, a multi-million dollar veterinary hospital owned by my mentor and frat brother, Dr. Vernard Hodges, author of "Bet on Yourself." He was (and still is- don't tell him that) who I aspire to be like. He's a great father, owns and runs a successful veterinary practice, secured other streams of income in reality and other businesses, gives back to the community faithfully, and helps kids that want to start businesses. I knew I wanted to be like him. I told him all the time, but then he always replied, "Be Better Than Me." Jokingly, I'd always ask whats the secret and he'd reply, "Consistency and hard work, son. Until you treat entrepreneurship or your business as something you can't live without, you won't be successful. You have to want it/need it like you need Air, water, and food." I was young and didn't understand at the moment, but it always resonated with me. He didn't realize the entrepreneur he was speaking life into. I continued to work hard and try to figure out which direction my life was going to go. One thing for sure was it was going to be something that has to do with animals.
It wasn't until I was working at UGA as an ICU/IMC technician a few years later that I finally sat down and came up with my plan, and Happy Hearts Pet Care Services was born. I saw a lot of my patients go home and the owners didn't know what to do so I started out as educating them further and even going out to their homes to offer help with daily activities like walking around, bladder expression, feedings, physical therapy, and minor grooming. I loved it. I enjoy being outside and being personable with pet parents. When I moved and purchased a house in Stone Mountain, GA, it's when business really took off.
I worked at a private practice as well at BluePearl Veterinary Partners at the time, so I was around pet parents everywhere I went. I gained a lot of clientele through just where I worked. Then the fact that I was mobile made it a no-brainer. I took the opportunity that was given to me and capitalized on it. I'm happy that the services I offered weren't in competition with the places I worked, the doctors supported me and even helped me promote my business. As any business owner knows, word of mouth travels like wildfire.
Currently, I am the Hospital Manager at Thrive Affordable Vet Care in Decatur, GA and I love it. I get to provide personalized care to all of my patients in clinic and in-home all at affordable prices. I can't tell you how good God has been to bless me with a great team of people and network that has the common goal of providing the best quality pet care.
Overall, has it been relatively smooth? If not, what were some of the struggles along the way?
For one, being a black man isn't easy, but being a black man in an industry that is predominantly ran by another race, you have to fight and earn your keep. People have seen me as a threat without getting to know me. I have been mistreated and profiled by other pet care industry "professionals." I have to build trust with my clients, which can be difficult at times because Owners are trusting you to take care of their babies. Not to mention, I am coming out to their homes and at times, they are coming to mine. To build a relationship is important in this field, like any. I have to remain positive. I have been burnt out, overwhelmed, feel hopeless, underappreciated, and like I wasn't doing enough. There are times that things get extremely hard- unhappy clients, unruly pets, etc. Sometimes, I have to put the pet's and client's needs above my own at times, and that is difficult when you have so many other things going on. Also, not to mention, the pet care industry doesn't pay you nearly as well as our human caretaker counterparts. It's alright though, the love for what I do, outweighs all the negativity and hardships.
Please tell us about Happy Hearts Pet Care Services.
Happy Hearts Pet Care is a mobile and in-home pet care business that offers pet sitting, grooming, training, dog walking, and consulting.
For pet sitting and dog walking, you have the option of letting us come to your home to take care of your pets or they can come to mine while you are out of town or running errands. I have a large fenced in yard, there are supervised play times outdoor and indoors in the doggy playroom, they are let outside three or more times a day no matter what, and we go on neighborhood walks. I believe in positive reinforcement and enrichment.
Dog Grooming services are either mobile (in your home), at my home, or at a stationary location. Currently, I work with a great grooming service, Patty's Fur-Topia in Stone Mountain, GA, to provide the best grooming experience for your pup. I will even come to pick up your baby in the morning and bring your baby home at the end of the day if you are busy.
My Training services range from puppy training classes to adult behavior modification classes using positive reinforcement and time. Education for you in also provided so that the training continues at home.
Consulting services cover a lot of information from New puppy parent information to at home post-operative care as well as the occasional "what do you think is best for my pet."
What sets us apart is that you get animal lovers that have dedicated their lives to pet care and nothing else. The technicians I work with have years of experience and has shown exemplary work when it comes to pet care. I try to provide a seamless transition when it comes to providing pet care. I want things to be as stress-less and convenient for you, the pet parent, as well as for your pets. I understand being in certain environments can be super stressful for your pets and I just want you to know that you have the option to forgo that stress. I will keep them on their daily schedules and provide daily updates and pictures. I listen to you first and do all that is asked of me. I want your pets to accept me as part of the pack as they have accepted you.
I, the technicians of Happy Hearts Pet Care, and my caring veterinarian team of Thrive Affordable Vet Care (Decatur and Midtown) have teamed up to provide the best care possible for your pets at affordable prices. We believe pet care shouldn't cost you an arm and a leg. We want you to know that you have a whole team of professionals that will treat your pets as if they were our own. See you soon!!
If you had to go back in time and start over, would you have done anything differently?
If I had the chance to go back and change anything? I'd change Nothing. Every move made, every failure, every feeling of doubt, every negative entity during this journey has been a learning experience. I take something from it and continue to push forward.
Contact Info:
Address: Wayne Hartley- 706-380-4884 IG- @Doqtor_dolittle_rvt
Happy Hearts Pet Care- Stone Mountain, GA. Metro Atlanta
Thrive Affordable Vet Care-
(Decatur)- 1605 Church St Ste 670, Decatur, GA 30030
(Midtown)- 1299 Northside Dr. NW Suite 610, Atlanta, GA 30318
Patty's Fur-Topia- 4577 Rockbridge Rd SW, Stone Mountain, GA 30083
Website: www.happyheartspcs.wixsite.com/hhpcs
Phone: 706-380-4884
Email: happyheartspcs@gmail.com
Getting in touch: VoyageATL is built on recommendations from the community; it's how we uncover hidden gems, so if you know someone who deserves recognition please let us know here.