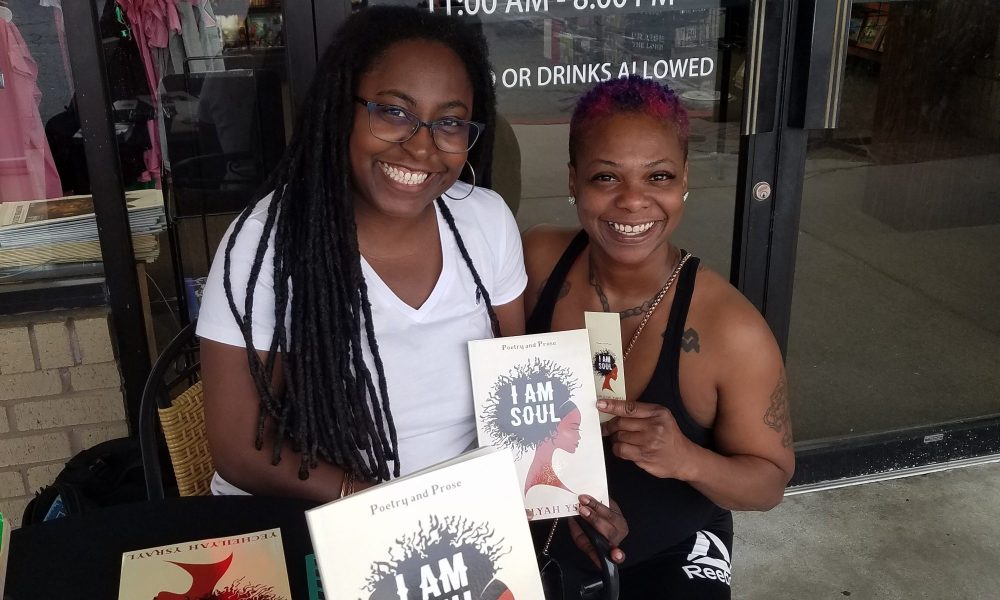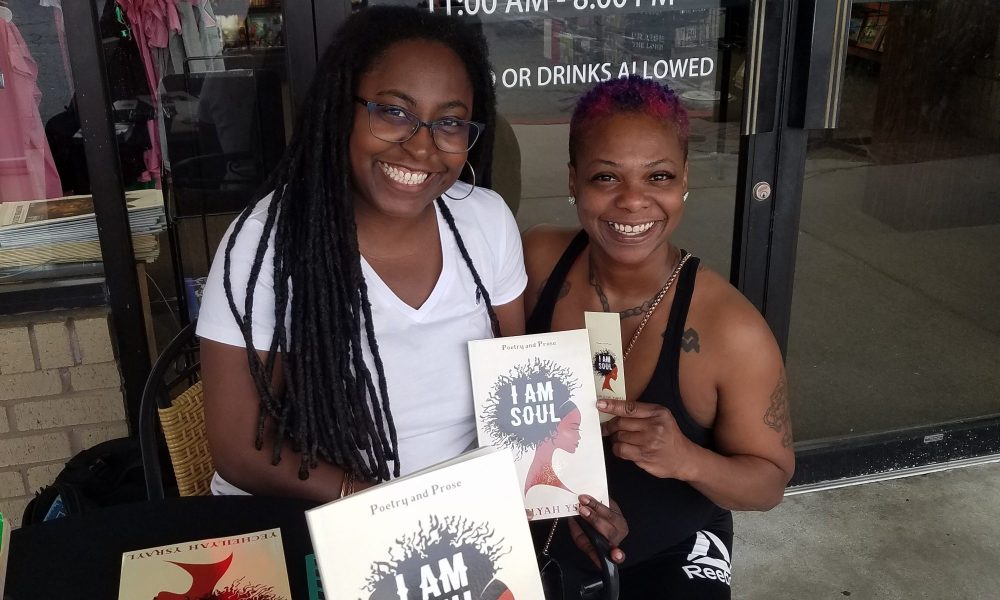 Today we'd like to introduce you to Yecheilyah Ysrayl.
Yecheilyah, let's start with your story. We'd love to hear how you got started and how the journey has been so far.
Thanks so much for having me.
I was born and raised in Chicago, IL. I spent the first nine years of my life growing up in the Robert Taylor Projects on the city's south side and experienced many of the same trials that inner-city youth endure under such conditions as drugs, gangs, poverty, and neglect. I always knew I wanted better not just for myself but for my children. I always knew I wanted to leave a legacy, even if I didn't exactly know what that legacy was. Writing is something that has always been with me. I cannot say exactly how long because it seems as if I was born with it. I've always loved to read and reading no doubt, nurtured my writing. I like to say that books are the best schools (certainly the best I've ever attended.) I also always had a diary, journal, or notebook with me so it was easy to write things down that came to my mind. If I didn't know the meaning of a word, I would look it up in the dictionary and if my teachers gave out vocabulary words, I used them in my poetry.
The journey has been amazing so far and by amazing I do not mean easy! The struggle of running and maintaining my small publishing company is part of what makes it exciting. I have humble beginnings and my writing journey is not very different. In 2008, I published my first book, a collection of essays I didn't sell and that few people have read. In 2010, I published the first book I ever sold, my first collection of poetry. Everything was wrong with it from an editorial point of view. I knew nothing about the publishing business, where to find the resources for editing, formatting or anything like that. However, this book put me on the road to publishing. It gave me the confidence not only to write but to allow others to see what I wrote. It taught me the importance of starting where you are. You may not have it all together but start. Begin. Learning is part of the process and doesn't happen in one day.
Has it been a smooth road?
It has definitely not been a smooth road. Writing has always come easy to me so publishing books is not something I've ever had a problem with. In a way, I think writing and publishing the book is the easy part. It's selling and marketing the book that provides the most difficulty. Personally, marketing and promoting my work has been difficult because of the topics I write about. Literary Fiction, specifically Black Historical Fiction (and Poetry too) is not as easily marketable as Urban Fiction and Romance is today.
Another difficulty has been marketing my work as an Introvert. I am a naturally reserved person and I don't like to do a whole lot of talking. I prefer to let my works speak for itself. However, there is this part of the work that requires that we open our mouths in order to provide insight into, not only what the book is about, but why it is important to the reader and how it will impact their life. Finally, as an Independent Publisher, I have to set up a budget for every book I release because while publishing is relatively easy, it's not free, and this produces its own set of challenges. There is no big publishing company (or small for that matter) behind me. I have to outsource for things like editing and cover design. I have to hire my own team of professionals to ensure the book is one of excellent quality.
We'd love to hear more about your work.
I am an Independent Author and Publisher specializing in Poetry and Black Historical Fiction under my company name Literary Korner Publishing. I also offer a number of services specifically for Self-Publishers who are striving to get more visibility on their work. These services include book reviews, manuscript proofreading, how to set up an Amazon author central page, author interviews and more. I am most known for my poetry. It is how I got started and it was my first work.
I am most proud of my blog! I founded The PBS Blog in 2014 and it has become a major part of my writing platform; it is where I've met many new readers and authors, and where I was capable of discovering and learning more about publishing from people who have an extensive knowledge and experience in the area. I've also been able to help other writers on my journey and that gives me the most joy in my work. I never wanted to just publish books. I felt the scripture in Ecclesiastes that says "the making of many books has no end and much study wearies the flesh," (Ecc 12:12). I've always wanted to do more and to put other people on and that is part of what sets me apart. The extensive research I incorporate into my books and my genuine love for people and my people. I infuse a lot of black biblical history into my stories. Not many people are courageous enough to admit that not only is the bible black history but that the prophets and prophetesses were all, in fact, black. Black history is a common thread in my work. This also sets me apart.
Is our city a good place to do what you do?
Atlanta is definitely the place to be for black entrepreneurs, especially publishers who are looking to get started. There is a large black readership here for those who are just starting out in Self-Publishing. There are so many groups and organizations that can help them to get more visibility in their work. The Atlanta African American Book Festival (AAABF) with Farai Caldwell, the African American on the Move Book Club (AAMBC) with Tamika Newhouse, there's the Atlanta Kick Back Book Festival, the Medu Bookstore is here which houses and promotes black literature, Nubian Bookstore, and so much more.
Contact Info:

Image Credit:
Yecheilyah Ysrayl
Getting in touch: VoyageATL is built on recommendations from the community; it's how we uncover hidden gems, so if you know someone who deserves recognition please let us know here.