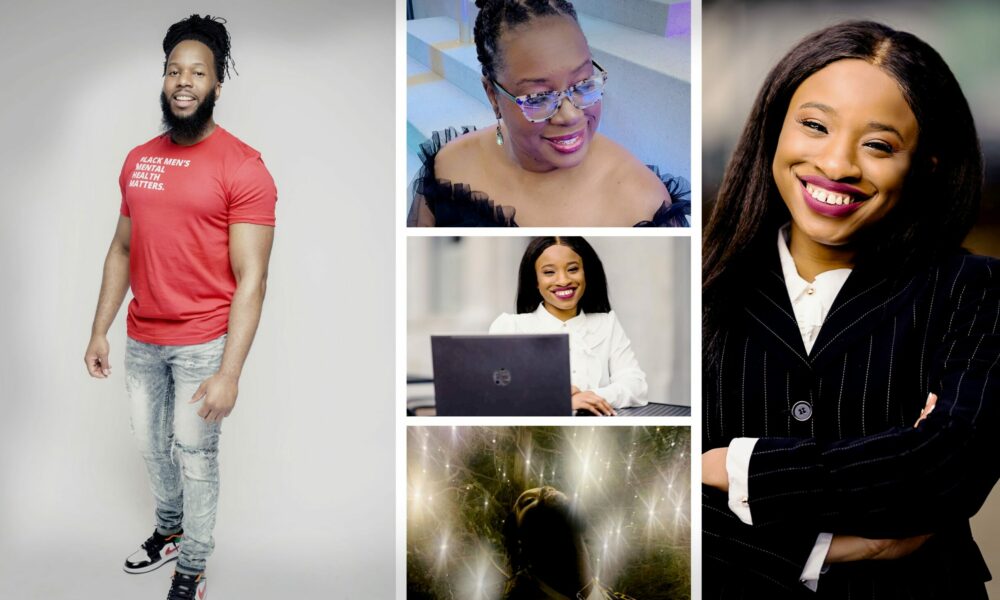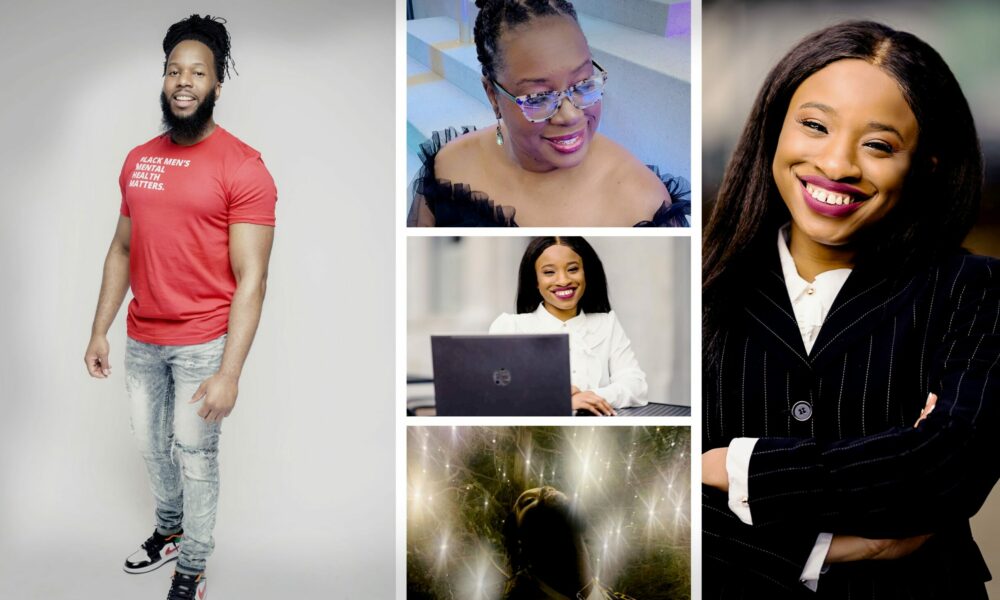 The heart of our mission at VoyageATL is to find the amazing souls that breathe life into our city. In the recent weeks we've had the privilege to connect with some of the Atlanta's finest artists, creatives, entrepreneurs and rabble rousers and we can't begin to express how impressed we are with our city's incredibly deep talent pool.  Check out Midtowns's rising stars below.
Kai Kaldro

I'm a native of Brooklyn, NY – born April of 2001. I'm a writer/director & editor of lower budget action films (of the neo-noir and cyberpunk niches), as well as director/editor of rock and heavy metal music videos. From the beginning, I always knew I was meant to be a filmmaker. As a youngster, I remember watching the behind-the-scenes featurettes on the DVD releases for The Matrix trilogy even more than the actual films themselves. It was the earliest understanding of anything I ever had, I was cognizant of chroma keying (the green screen process), soundtracks recording, and the extraneous physical process that the talent portraying my favorite superheroes had to endure being molded into their costumes… before I even knew the days of the week or the calendar. And very few things would come to me as easily as the years went on, (…don't worry, I know my days of the week at least! Most of the time, anyways). Read more>>
Blossom Onunekwu

I started off writing ever since I was a child, but I started making money off of my words during my freshman year of college. I needed some extra money to pay for school/textbooks, so I started writing on freelance platforms such as Upwork.com. I also was always interested in health and taking care of my body, so I put those two passions together and offered blog posts for health professionals. After working for a few doctors on projects, I realized that creating the content alone was simply not enough. So I learned more about social media marketing. This helped drive more traffic to these blog posts when my clients did not have the time to do it themselves. I graduated in May of 2019 with a hefty portfolio and a few clients under my belt, ready for the workforce…or so I thought. Read more>>
Jeremiah Ingram

Well let's say I had a praying mother (as I am sure we all have someone in our life who is our prayer warriors.) I had always had a passion for design and working with my hands. I wanted to have a lapis lazuli bracelet, but I could not find a bracelet in any of the crystals shops I would visit. I was taught from my mom, "if you see something in life, you want go after it". My mother (Thelma Ingram) passed away in March of 2017; after battling multiple sclerosis for about 20 years. She was a praying women, and I know this business is one of the blessings she asked the Lord to grant to me. Thank God she is finally able to rest in power. After my mother's death, I was battling depression. I felt like I did not have any friends. I even saw some people I considered to be family bamboozle me. It was during this time period when I felt that I had nowhere to go that I began to pray and study. I started reading different books on Egyptians, Christianity, Buddhism, etc… This is when I started to learn more about the law of attraction. As a result, I became more mindful of the power of the tongue. God was teaching me life lessons. I learned the importance of having discernment #transition period. Read more>>
Vincent (Dr. Vince) Allen, Jr.

I am a graduate of Morehouse College and received my Ph.D. in clinical psychology from the University of California, Los Angeles. While being trained at these institutions, I recognized a lack of mental health resources that acknowledged, understood and addressed the unique mental health needs of Black men. As a licensed clinical psychologist, I decided to address this need in November 2020 by starting my own private practice, Dr. Vince Psychological Services. Dr. Vince Psychological Services is a private practice that centers the mental health needs of Black men. I like to say that I work with Black men specifically, but not exclusively and am open to anyone who thinks I would be a good fit for them as a therapist. However, I am intentional in creating a therapy space that centers Black men because there are so few mental health resources for Black men and by Black men. I also am intentional in creating a space that is for all Black men; if you identify as Black and as a man, this space is for you. I recognize the vastness of what it means to be a Black man and I welcome all of that diversity into the therapy space. Read more>>
Tamara Davis-Jack

The story behind my brand is honestly not so different than anyone you might meet on any given day. I am an epilepsy, aneurism, rape and domestic violence survivor. After suffering years of depression and falling into dark places, I began to wonder what life would be like if I was happy all the time. I literally would watch people who smiled all the time and wanted to feel that way too. It started with me really taking stock of my life and the part I played in my own demise. It is true that sometimes, we are the weapon formed against us that prospers. Trust me, those weapons were prospering lol. I was taught that "what goes on in the house stays in the house" so I didn't consider counseling. I began to truly think two or three times about everything step I took, being conscious of doing what made me happy. If the action I was considering did not lend to my happiness and/or elevation of my mood, it had to go. That is where "Positivity Has A Purpose" was born. I decided I could do more, be more and see more if I put my mind to it. I was doing well and then on an ice cold winter afternoon in November, I got fired from my job. Read more>>
Sean Wimbush

My music journey starts on accident. I've always loved music but was never introduced to the studio until two years ago. Headed to my friend's house for other reasons, I walked in on them in the studio. Trash talk is my thing so I say, "if y'all let me in there, I'd go crazy on the beat." Everyone in disbelief told me to get on the mic so I could see how difficult it was to record music. After I was done everyone in the room was shocked at how well my verse came out. Excited, I sent the song to everyone and a lot of women told me I should actually Pursue music. Two weeks later, I ended up in the studio again with one of the bros who was an artist. Since then, I have made ton of connections in the music industry, learned how to engineer myself and have collaborated with a multitude of artists. I released my first project last year amidst the pandemic and got a great response from some music-inclined ears. This year it's time to drop again and the quality in addition to the knowledge I've gained this year from hanging around great artistry will def make this project worth listening to. Read more>>
Raymond Turner

I always say my life could be a Tyler Perry film. As a child, I didn't have it all and I had to grow up fast! Growing up in Baton Rouge, LA was not easy but it molded me so well. I dealt with mental abuse, abandonment, parent with drug problem, and overall chaos. In addition, I had a life and standard presented to me on daily that I could have chosen. I have to thank God because he literally kept me and guided me through it all. I've been dancing and entertaining going on six years. Thankful for my aunt who now rest in heaven for seeing my gift, and then my mentor in 2015 Janesa Richardson for carrying out my aunt's legacy and prepping and preparing me for my dance career. My life helped me understand that when things fall apart, they fall in place. In addition, God has a plan for me and he just needs to build my testimony. I've seen big stages and big artists. I also witness my mom become ten years sober and back on her feet stronger than ever. If my journey showed me anything, it's definitely faith without works is dead. I'm still fighting to not only be a success but a story. I will never reach my peak because there is no ending to my ability. Read more>>
Austin Whatley

I started doing Drag back in 2015 in Macon, Georgia. I was 17 years old at a small gay bar called the mill. That bar closed and forced me to start performing in Atlanta and that's the best thing that ever happened to me. Atlanta has inspired and taught me everything about the entertainment industry. I got by the name Medusa The Body. Read more>>