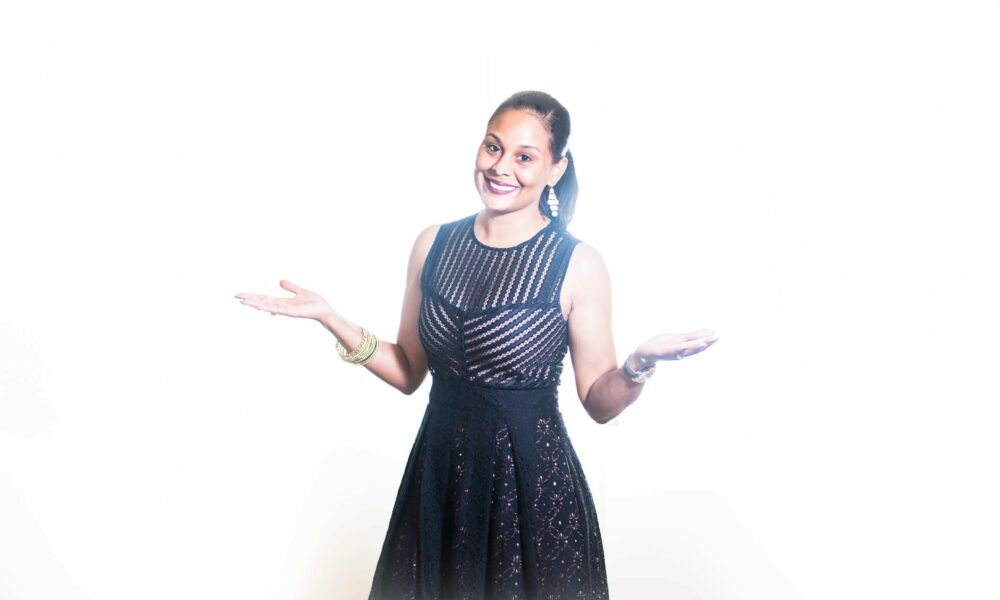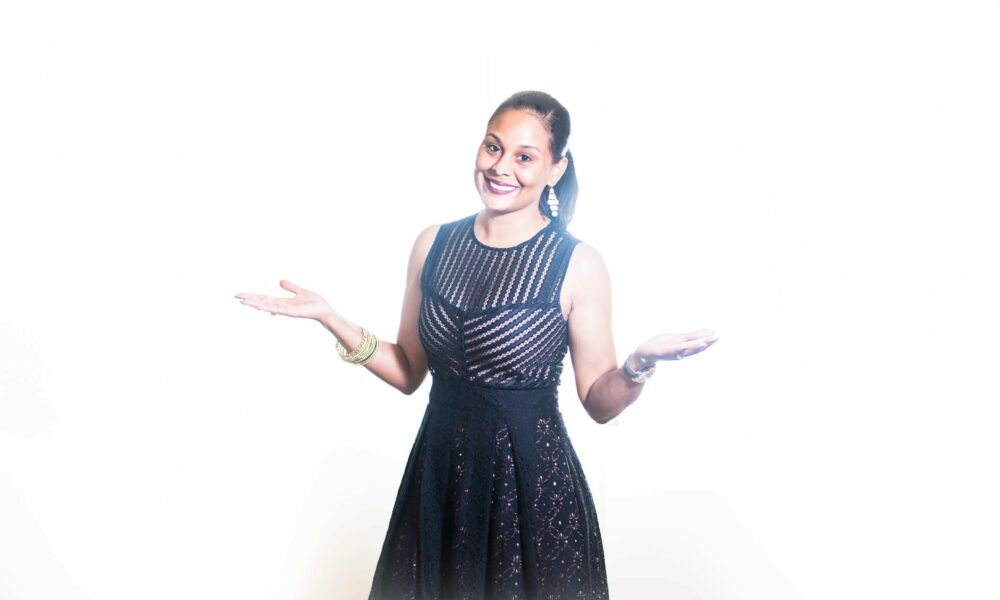 Today we'd like to introduce you to Shaneé McCambry.
Hi Shaneé, it's an honor to have you on the platform. Thanks for taking the time to share your story with us – to start, maybe you can share some of your backstory with our readers?
I was born in Los Angeles, CA, but when my parents separated, I moved to a small town named Madison, GA. This is where my mother was born and raised. I was raised in a single mother home, but my grandmother and uncles were very supportive and hands-on in helping my mother. Even though my father was still in California, he was very present along with my sisters and my maternal aunt and her family, who also lived in Los Angeles at the time.
I wasn't raised with a silver spoon or lots of money, and despite being molested as a young girl while under the age of eight, I can still say I was raised with love and understood the importance of family, morals, hard work, and humility. I have always had a love of travel and learning about other cultures, and I think I honestly got this from my father, who served in the United States Air Force and worked for then Northwest Airlines (which has since merged with Delta Airlines). One thing he would tell me is to always be proud of the cultures that make me unique, and he made sure that I knew about my heritage. My mother instilled in me to always find my strength and to work hard for whatever it is that I wanted, no matter if it was easy or if I felt it was out of my reach.
Fast forward many years, I attended Georgia Southern University and began my college career with a focus on Mass Communication and Web Design, but a few years into college, I changed my degree to Middle Grades Education. With only one semester left until I graduated, I had to leave college for financial and personal health reasons. During this time, I had to do some serious soul searching, attended an acting and production school in downtown Atlanta, and found an opportunity that educated me on becoming an entrepreneur, and this fed into my passion for helping and pouring into others. I met my now-husband, Reco McCambry, got married, went back to Georgia Southern University and before I graduated with my BS in Middle Grades Education, I had a miscarriage with my first pregnancy. This was a dark moment in my life.
I pressed through, graduated, and taught in a Title 1 Middle School for five years and coached Cheerleading and Track and Field. I served previously as the Director of Operations for two direct sales companies, including Novae, where I was recently named the Chief Operating Officer. I was also inducted into the National Association of Professional Women and have also been frequently recognized in the annual publication "Who's Who in Black Atlanta," a publication highlighting some of the most accomplished African Americans in the Atlanta, GA area. Since 2005, I have worked alongside my husband in the direct sales industry, where we have trained and built sales organizations of thousands of people, producing millions of dollars in revenue.
During this time, I realized the importance of and found my passion in empowering and inspiring women. Because of this, I dedicate my social media and blog to empowering women and spreading positivity. Also, I now host a 2-day program called "Women that Win" through Novae University that teaches business success principles and encourages personal growth and self-development. I want women to know that while we may wear many hats, it is ok to focus on ourselves; we can refine and re-find ourselves, and take the necessary steps, so we can be the best versions of ourselves. I have two young daughters who look up to me, and I must be that example to them that they need to love themselves, be women of strength, and go after whatever their heart desires.
No matter how traumatic, how many setbacks, or obstacles I may have faced, I understand it is all for a purpose greater than me. I will continue to use my story to help others on their journey. As I stated in my press release when I was named the COO for Novae, "It doesn't matter where or how you start, but what matters is that you actually finish. Success is a process of growth, preparation, evolution, and consistent action. Strive to succeed with purpose!"
We all face challenges, but looking back, would you describe it as a relatively smooth road?
It has absolutely not been a smooth road! I have had many struggles that range from trying to people please, fit in, shrink myself down, love the skin I am in, love my naturally curly hair, wishing to have a two parent home like some of the other kids in my schools, living paycheck to paycheck, molested from the age of 5-8 years old, experiencing a miscarriage and I actually birth the baby in the emergency room waiting room bathroom while waiting to be seen, and so on.
As you know, we're big fans of Novae. For our readers who might not be as familiar, what can you tell them about the brand?
Our company is a financial consulting and training company that was founded in 2014. We have a simple mission, and that is: to INSPIRE people to get more out of life, EDUCATE them on ways to go about it, and provide them with an OPPORTUNITY to make it happen! We offer a unique blend of products and services that will assist our consumers in their journey toward financial wellness, independence, and freedom! Whether that is personal or business services or both. We also offer an entrepreneurship opportunity with our affiliate program, franchise program, or even our real estate investing education program.
This year, Novae LLC, affectionately known as Novae Money, has become the first Black-owned FinTech company to offer buy now, pay later (BNPL) services to online and offline merchants under the brand Novae Financing. Novae Financing's BNPL FinTech is built around CEO Reco McCambry's proposal to make financial success more affordable for Black and other historically disadvantaged customers, for whom centuries of discrimination may mean increased odds of marginalization. Also, Novae made Inc. Magazine's list of the 5000 fastest growing companies in America! There are currently 7 million employer firms in the United States and Inc. looks at the growth over the last three years to determine their list. Novae ranked in the top 50% at 2,307 of all companies nationwide!
Where we are in life is often partly because of others. Who/what else deserves credit for how your story turned out?
My parents, David Bailey and Pamela Binion – who helped to instill the faith, belief, strength, exploration, never quit, and humility foundation in me. They still are my biggest cheerleaders when I want to accomplish certain things or may have moments of self-doubt.
My husband, Reco McCambry – who helped me see the potential in myself when I did not see it. He opened my eyes to a new world that I often thought of better never though I could actually reach and be a part of.
My sisters and niece, Mary, Shawn, and Antoinette – who love me unconditionally and are my cheerleaders all the way from California.
My aunt, Ann Stinson – who passed away a few years back but she showed me the true meaning of love and being a light to everyone you meet.
My grandmother, Ruth Binion – who is 96 years young and she showed me what it means to work hard, do what you have to do, be a woman strength, and no matter what, keep being in God and have unshakable faith.
My children, Reco Jr, Raegan, and Rylee – Reco Jr. came into my life when he was four years old and I had to quickly learn what it means to be a mother figure, step up to the plate, and be an example to a child to look up to. My daughters Raegan and Rylee who constantly push me to want to be great and even though I may shed a tear, keep going, growing, and glowing! They are watching.
My friends, Novae Family, and those I may not have named – being my cheerleaders, shoulders to cry on, people to pour into and want me to be the best version of myself.
Angel Everrett – recommending me for this awesome opportunity and expressing that I am having an impact on people near and far.
Contact Info:
Suggest a Story:
 VoyageATL is built on recommendations from the community; it's how we uncover hidden gems, so if you or someone you know deserves recognition please let us know 
here.