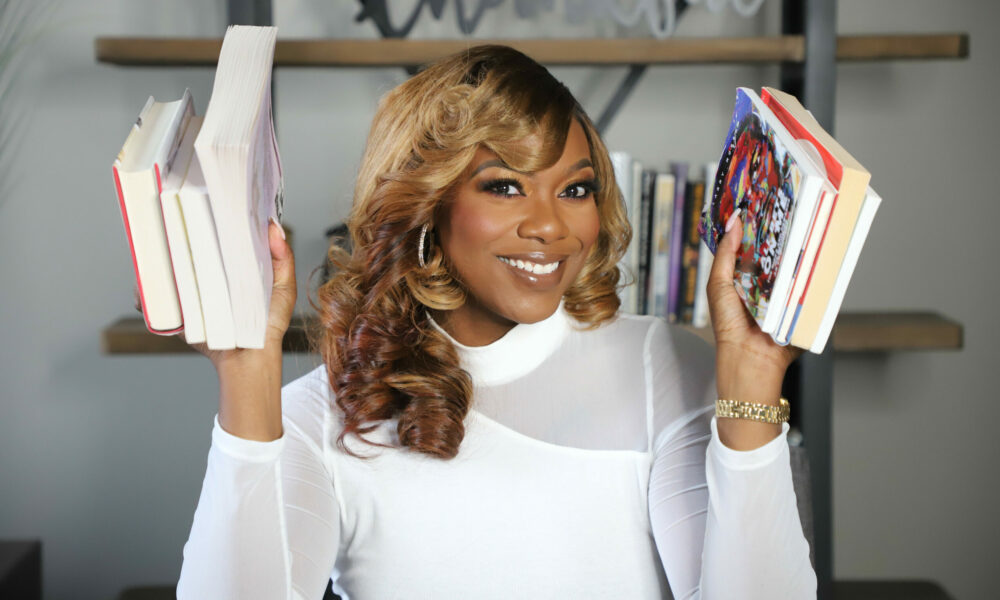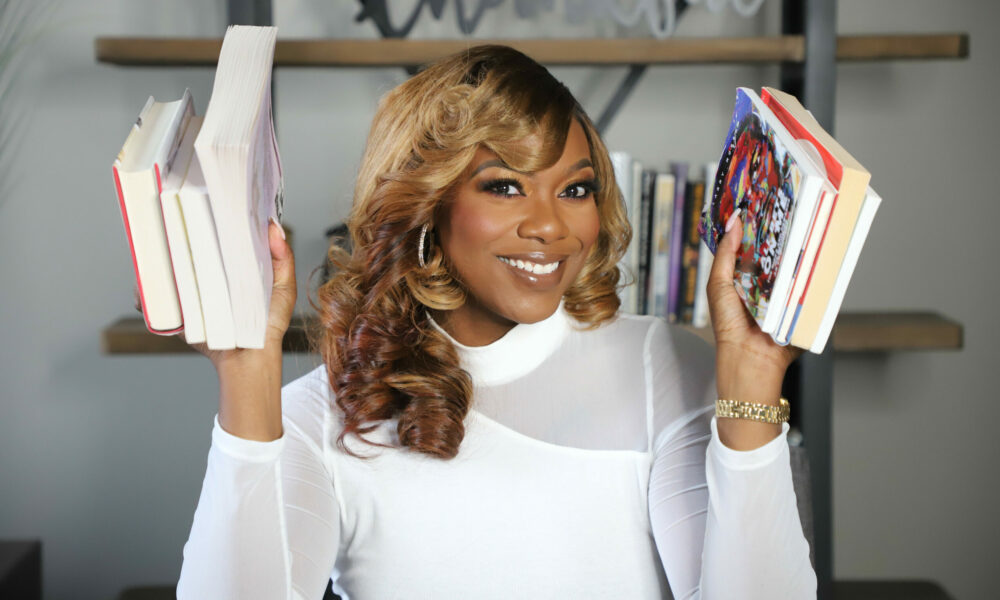 We're so pumped about our conversation with Alandria Lloyd. Alandria is a Book Coach, Publishing Consultant and is also a content partner. Content partners help Voyage in so many ways from spreading the word about the work that we do, sponsoring our mission and collaborating with us on content like this. Check out our conversation with Alandria below.
Hi Alandria, so great to have you join us again. For folks who might have missed our earlier conversations, can you please take a minute to briefly introduce yourself?
I'm Alandria Lloyd, and I am a serial entrepreneur. I am an award-winning, 15X best-selling author, book coach, and publishing consultant. I'm also known as the "Author's Advocate." I teach aspiring and published authors how to use their words as keys to unlock unlimited opportunities. Aspiring authors come to me when they want to learn how to finish their non-fiction books within 24 hours and become best-selling authors within 45 days. Published authors reach out to me when they want to learn how to use their books to create multiple streams of income.
Why are you so passionate about serving aspiring and published authors?
I'm passionate about serving authors because I have experienced the benefits of writing. Writing is extremely cathartic, and it actually helped me curb anxiety. As a child, I used to write for fun, but as a teenager writing saved me in many ways. When I was a teen, I experienced child loss, which led to depression, suicidal thoughts, and other negative emotions. I was prescribed medication, but I feared that I would become dependent, so I quit cold turkey. Once I tossed my meds, I picked up my pen, and the rest is history. So, I'm passionate about helping others share their stories, which in most cases can lead them to freedom and a greater level of peace. Not only does writing help the writer, but it can also change the lives of their readers. I'm passionate about changing lives, and serving authors is one way I accomplish that goal.
What services do you offer to assist your ideal audience?
I offer Virtual VIP Day Experiences for aspiring authors. During our VIP session, I share my proven framework to help them finish their books within 24-hours. I also offer a 30-day self-paced book coaching program. For my published authors, I offer coaching and programs to help them turn their books into lucrative businesses.
Tell us a little about your coaching program for published authors?
Stats show that the average author sells less than 250 books! Those statistics are real because authors fail to plan for success post launch. My coaching program for published authors teaches them how to prevent their books from sitting on the shelf just collecting dust.
I cover lesson, such as:
How to revive the life of your book without relaunching
How to put your book and business on autopilot for consistent cashflow
How to create multiple streams of income from one book and much more…
How can potential clients connect with you?
I offer free clarity calls, so potential clients can visit bit.ly/TWBclarity to schedule or they can text "writenow" to 404-759-9610
Alright, so before we go, how can our readers connect with you to learn more and show support?
The website is www.thewritersblockllc.com
My email is info@thewritersblockllc.com
I can also be found on social media www.facebook.com/AlandriaLloyd
Contact Info:
Image Credits
Kimazing Photography- Kim Taylor