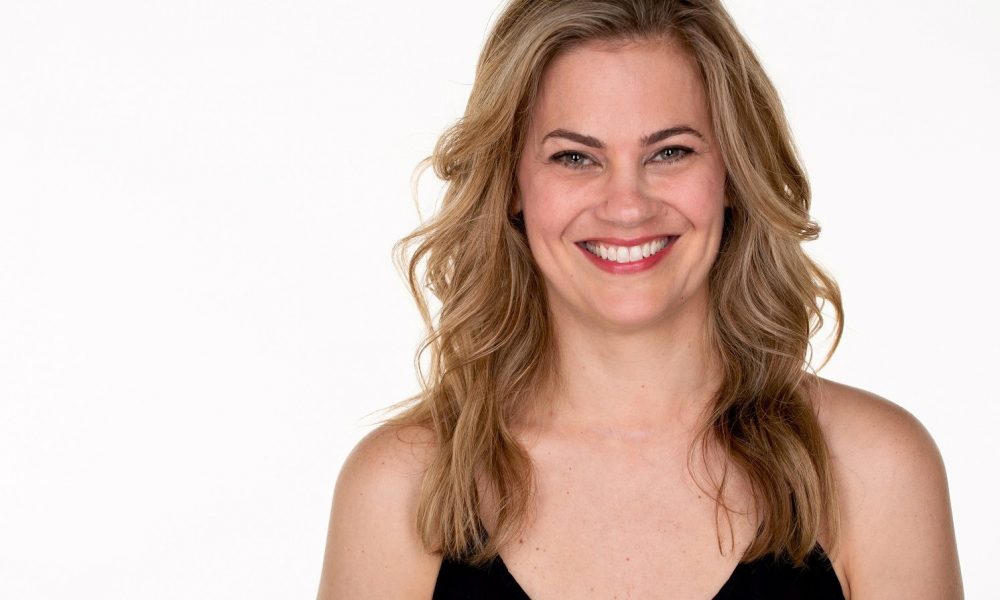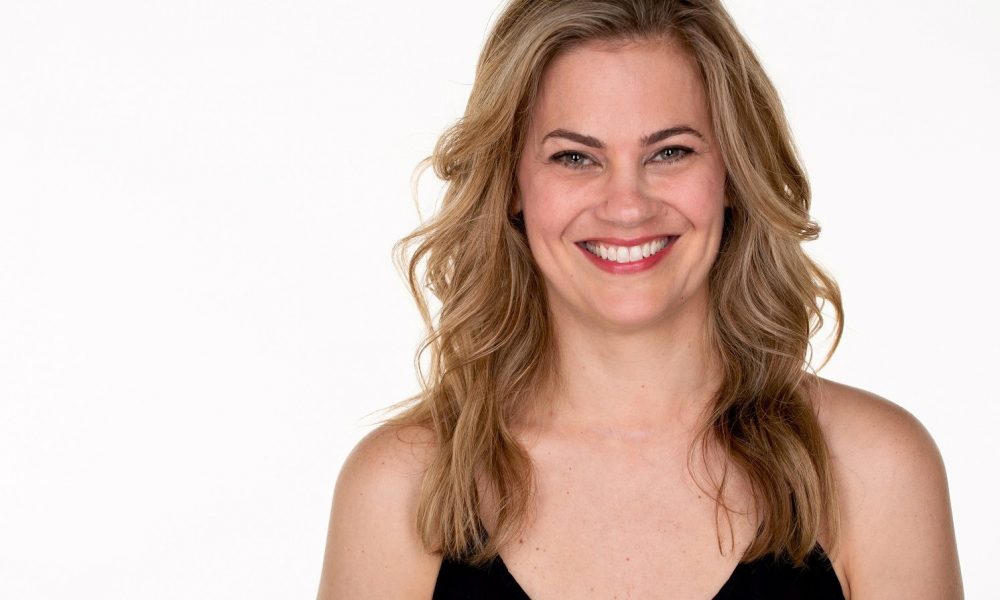 Today we'd like to introduce you to Jillian Walzer.
Can you briefly walk us through your story – how you started and how you got to where you are today. You can include as little or as much detail as you'd like.
I grew up in a small town in Connecticut and since I can remember my mom lived in one house and my dad lived in another. Although unique amongst my friends for that time, so was just about everything else in my life. 
I can remember at a very young age, my brothers waking me up to watch a show called, Saturday Night Live. Not only do I love to think back on this late night and how special I felt to be included, but this is the night that I remember sitting in front of our tube TV and completely mesmerized by what I was watching. It was the season with who I believe are the greats. Gilda Radner, Dan Aykroyd, John Belushi, Jane Curtain and Bill Murray to name a few. I remember as I stared into the TV knowing this is what I wanted to do with my life. There was no question about it. I had a certain feeling of assuredly even if a young girl. Unfortunately, I was an extremely quiet child and more often than not, I felt as though I had no voice so that passion stayed within. 
At the age of ten, I was "discovered" while on vacation and signed with Ford Models, NYC. My mother was lovely enough to make the trek to and from the city for a bit until the agency asked if I could move into a "model house". And that was the end of my modeling career. I yearned to get back to it over the years. Especially always being told I would never amount to anything. At such a young age yearning to find my voice and believing I wasn't going to amount to much, I truly felt this was my ticket out. I craved it. But life would continue on. 
By the time college came around I knew my creative wants were not going to be supported. I did enjoy caring for others, so healthcare made sense. I attended the University of Vermont and tried every semester to register for acting classes but because of how the system worked with having a major I couldn't get in. I found myself still yearning to be creative. When something is in your bones it never leaves. My senior year proved just that. The head of our program approached me and said, "What are you doing in Radiation Therapy? You should be an actor with what you just did!" I of course loved the compliment, but I too loved that I was about to become a professional and thought nothing of what I had just done. See, we had to pick a cancer type and do a presentation. It was a huge percentage of our final grade so I got creative with it because that's what anyone would do. LOL I chose a childhood cancer, rhabdomyosarcoma. My presentation included playing the roles of the child, parent, doctor, and radiation therapist. I didn't think anything of it, yet they all were blown away by this approach. 
After graduation I headed to New York City to finally start my career. I moved in with a suitcase and crashed on a friend's couch until I could figure it all out. I finally was free! Problem was, money had to be made and I had a profession I really loved so I quickly found myself sidetracked and working full-time as a radiation therapist at Columbia Presbyterian. I did eventually sign with a modeling agency, worked in both fields but as history goes, I sabotaged the opportunity and stuck with what I thought I "should" be doing. The saboteur in me took over. 
I eventually fell in love, got married, and moved to Hilton Head Island, where my now ex-husband was from to start our life together. I found a local community theatre to what eventually became my home away from home! I remember auditioning for "Run for Your Wife", a British comedy with no resume and all the excitement in the world! And the best thing that could have happened, happened. The director offered me a small role. I think I had one line, but I didn't care because I was finally acting! More importantly, the director offered me the job of the assistant stage manager so that I could learn the language of the stage. This was the best offer I could have gotten and where I discovered my passion for theatre! 
I always fantasized about film and television though but never truly believing in myself, and where I landed on the map took me away from actually going after IT. Basically, building my own obstacles, never getting over that "I wouldn't amount to anything". 
Soon after I divorced, I recognized that I had a new start on my life. I eventually moved to LA where I studied for years, both the craft and improv. I of course wanted to do sketch comedy, however you needed to be a writer and that I was not. In fact, I still have an extreme phobia of writing. It's no joke. Actually, filling this questionnaire out gives me anxiety and over the days I've had to complete it, I thought about just not responding, but that would have been ridiculous. This phobia of mine is real. Anyways, I found ACME and Empty Stage Theatre's where I studied and eventually performed. I loved it! I landed my first professional acting gig alongside Missy Elliott and it was magical. It's one of my favorite stories to tell and because it happened rather quickly, I thought, "Holy shit! This could actually happen." I signed with an agent, auditioned, worked in both modeling and acting and then discovered I was also talented behind the lens. Before I knew it, I had a photography business. So, between that, modeling, and acting, I decided to leave my health career profession in Radiation Oncology. The problem was, as I started to build my career, I had many who built me up to break me down and it took a lot of therapy to finally be done with anyone wanting to keep me from being me, including myself. 
Jump to Atlanta. A place I never imagined living but after eight and a half years, I couldn't be happier calling it my hometown. I love it here! Maybe the place, maybe my age, probably both. But right here in Atlanta is where I found myself. I have gotten pretty involved in the theatre world here. There is just so much opportunity and I find myself on stage more often than not. I love it all so much!!! Now here's the fun part! A dream of mine came true just over a year ago when I scrolled upon an audition posting on social media for Sketchworks Comedy. Atlanta's premier sketch comedy troupe. The best part was that I didn't have to be a writer. I couldn't believe it, so I signed myself up and auditioned. Much like the SNL auditions I had to bring in multiple characters, perform provided sketches against readers, and then give my best few minutes of freedom. It was one of the most thrilling fifteen minutes in my life. I felt like I ran a marathon, literally. I left it all there on the stage and I have been a mainstage actor for Sketchworks Comedy for just over a year now. Last year we traveled to New York where I performed with Sketchworks Comedy in NYC SketchFest! So, what can I say it took me 40 ahem years to live out what that little girl dreamed of while gazing into the TV that one late night. To everyone with a dream, it's never too late! 
Prior to Sketchworks Comedy I was introduced to Cathy Reinking, we kept in touch, and a year later she invited me to her class, Create Your Own Content, how to take your career to the next level. I was beyond flattered and absolutely terrified not really knowing what I was in for. But what I did know is that I was ready to take my career to the next level. I registered to partake in a very intimate class of three, where I learned I was in fact a writer despite my phobia. I never imagined in a million years that I would be a writer. Maybe timing, maybe Cathy, probably both and then some, but it was incredible to see what spilled out of me! It wasn't easy, I had my saboteur knocking at my door, and the moment I was ready to drop out, give up, was the moment many works spilled out of me which have gone on to being produced on stage and in film. Life has certainly been good, I haven't stopped writing, and I cannot wait for what's next! 
Has it been a smooth road? If not, what were some of the struggles along the way? Any advice for other women, particularly young women who are just starting their journey?
Has it been a smooth road? Oh, hell no! LOL But I believe you get that from the bit I shared above. My advice for young women starting out is to not doubt who you are and what you feel in your bones, in your gut, and pursue IT. Don't let obstacles get in your way. And don't let the self-doubt or the overwhelming amount of "no's" that you'll hear stop you. It's all part of the journey to your success. And most importantly your story matters. I learned this from Cathy. I spent most of my life hiding from my story and until recent I realized I'm shining because of it. If I didn't have my history, I wouldn't be the creative I am today and if my family didn't constantly talk about how I wouldn't amount to anything, well maybe I wouldn't be working so hard and have accomplished as much as I have. Has it taken me longer to land here? Yes! Do I have further to go. Without question. But I'm not so sure I'd change a thing. So, remember your path is your path and when the time is right you will soar to those heights you imagined. Just believe in yourself and commit. 
We'd love to learn more about your work. What do you do, what do you specialize in, what are you known for, etc. What are you most proud of as a brand, organization or service provider? What sets you apart from others?
This is a loaded question. I do so many things! I have a career in healthcare as I shared and yes, I did eventually go back to work. By "nature" I am a radiation therapist where I have been lucky enough to work for some incredible hospitals East to West Coast treating cancer patients. Currently I am an Operations Coordinator for one of Northside Hospital's Cancer Centers where I am tremendously grateful for my career however this does not take away from my passion for being a creative. I had a successful photography business for a while. I actually love being behind the lens as much as I do in front of it however with all that I do, I have simplified to shooting for friends and referrals only while my artwork still does hang for sale around town. 
As a writer, my short play, "Hit or Miss" was accepted into a play festival that was produced this past summer. I cried opening night just completely overwhelmed that I, the girl with a writing phobia, had a short play being produced in a matter of months from it spilling out of me. Sitting in the audience watching the story come alive was incredible. 
Around that same time, I was invited to do a staged reading of a short film I wrote, "Cowboy Joe". From that In My Shoes event, I was approached to film my short which I starred in and was the executive producer to. "Cowboy Joe" is the first script I ever wrote, and I am honestly still overwhelmed and beyond grateful to Buddha-Cowboy Productions and our team attached. I couldn't have done it without them. Festivals here we come! 
I too am the director of development for one of our local Atlanta theatre's, Merely Players Presents and I am also currently one of the co-organizers bringing the Inaugural ATL SketchFest this September to PULP Atlanta sponsored by Sketchworks Comedy and Creative Loafing. 
How do I do it all? I don't enjoy sitting around. Maybe I'm making up for all the years I wish I had but didn't. As I tell many, I have no kids so in a way, this is my family (besides my dogs!) and I enjoy every minute of it. 
I have set goals, accomplished goals, set new goals, experienced new creative territory and I have reached heights I never thought I could or would. As I see it, I am taking my career to the next level. So, to answer that question. I am an actress, model, writer, producer, director, photographer, and healthcare provider. 
Do you have any advice for finding a mentor or networking in general? What has worked well for you? Networking is extremely important in our industry. Also, staying active, constantly creating, taking chances, and of course a positive and fresh energy. Basically, if you're not out doing, you will be forgotten. It's the harsh reality to our business. 
Do you feel like there was something about the experiences you had growing up that played an outsized role in setting you up for success later in life?
Absolutely!!!! For much of my life I wallowed in all of its dysfunction until recent when I realized if I didn't have it all I am not so sure I would be so driven for success. I now know all I went through I am grateful for. It was not an easy life. I still fight my battles, but I am the strongest I've ever been and love that it's happening now.
Contact Info:

Image Credit:
Philip Short, Cathy Vanschwartz-Seith, Kurt Yue
Suggest a story: VoyageATL is built on recommendations from the community; it's how we uncover hidden gems, so if you or someone you know deserves recognition please let us know here.