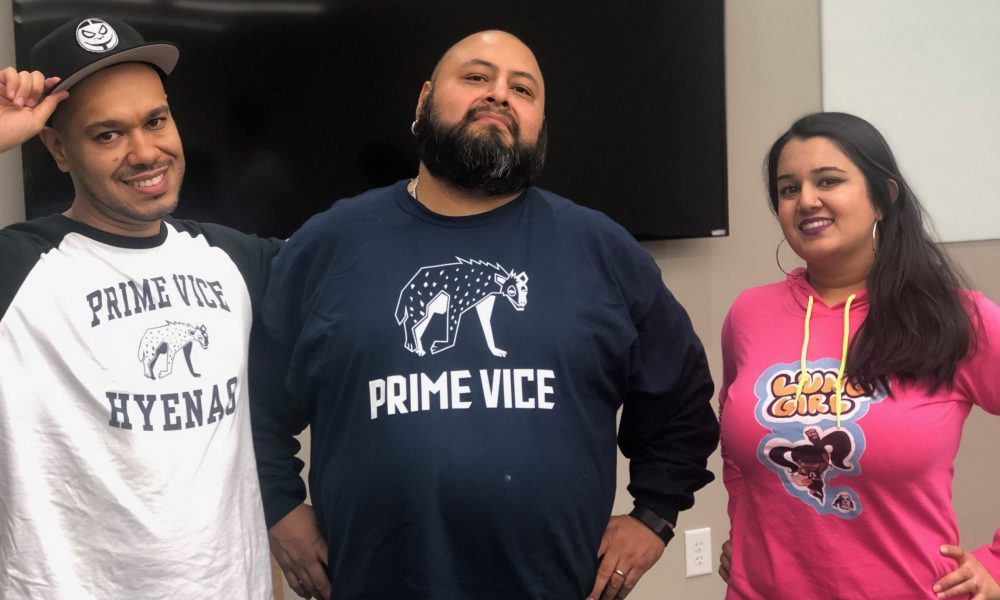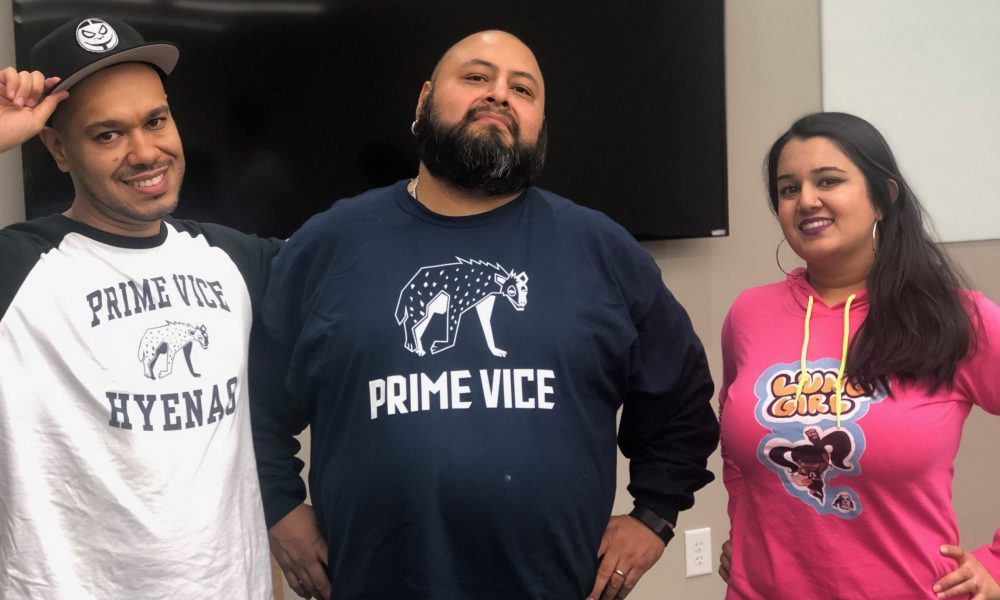 Today we'd like to introduce you to Ananya Vahal, Carlos "Loso" Perez.
Originally from Bronx, N.Y. Carlos "Loso" earned his B.F.A. in painting and drawing and lived as an artist in NYC before moving to Atlanta, Georgia to obtain his M.F.A. in Sequential Art from SCAD. Art was a part of Loso's life since childhood and he was compelled to do it despite a lack of encouragement. It was his secret vice that he couldn't get away from. In this spirit, he established his company called Prime Vice Studios in 2017 to create comic books about stories of the Latinx and African-American experience that aren't commonly seen in the comic book industry and to publish online educational content to teach and encourage others to draw their own comics and tell their own stories.
Ananya was born in India and immigrated to the United States with her parents and older brother at the age of nine when she began writing journals and poetry. She grew up in Kennesaw, GA during her teenage years and obtained her B.A. in English from the University of Georgia in 2010. In 2011, her brother, Sid, became ill and received a double lung transplant on which he survived for 2.5 years. One year after his death, Ananya established a nonprofit called The Sid Foundation to raise funds and awareness for lung transplant research and to keep Sid's legacy alive. Because Sid was an artist and an avid comic book reader, Ananya created the mascot Lung Girl to represent the foundation and uses her to educate about lung health in a fun way. Ananya also writes creative nonfiction essays in which she adds a unique voice to the literary world by exploring the Indian-American immigrant experience. She is currently a thesis candidate for an M.F.A. in Writing.
Ananya and Loso have done several projects together. After Ananya created Lung Girl and wrote her story, Loso designed her character and illustrated the comic book. In February 2018, Loso created the #bamruary (Black Awareness Month-February) movement on social media which gave artists a way to use their skills to celebrate Black History Month by illustrating famous or influential African-American figures from the past and the present. In this project, Ananya researched the figures and wrote their bios and Loso illustrated them. Loso and Ananya also conduct workshops all around the city of Atlanta and the metro-Atlanta area in storytelling and comic book design. They continue to build their businesses as a team with which they provide services such as content creation, Intellectual Property Development, and instruction in writing and illustration. The purpose of their work is to bring awareness to social issues, educate, and build the community.
Please tell us about your art.
Loso is a sequential artist which means he specialized in comics/graphic novels. Growing up in the Bronx as a Dominican-American, Loso didn't see himself reflected in popular comic book heroes. Today, as a comic book artist, he is on a mission to change the face of comic book characters. His stories and characters reflect the Latinx and African-American society. He wants to bring forth representation that is uncommon in the industry. Loso obtained his M.F.A. in Sequential Art because he is interested in education. In addition to his comics, he creates video tutorials on YouTube on how to draw comics and develop story ideas. He wants to share his knowledge with others, so they can find the tools and encouragement to draw comics and tell their unique stories. In addition to his own comics and free online tutorials, Loso provides services to help people develop their own stories and ideas and create a comic book. He also provides art lessons for children and adults to develop their talent.
Ananya is a writer with a focus in creative nonfiction, digital content creation, and comic books. For her M.F.A. thesis she is writing a memoir because she hopes to add new stories to the literary market and de-exoticize South Asian culture. Growing up she didn't know of any Indian-American writers. Although there are a few published Indian-American writers in the industry today, the South Asian experience is highly underrepresented. She created Lung Girl comics with a similar purpose. Although the main purpose of the comics is to educate about lung health in a fun way, Lung Girl is a 12-year-old Indian female superhero. There aren't any superheroes that look like her in comic books today, so she is diversifying the industry. Ananya also creates digital content such as social media strategies, blogs, videos, and web copy. She provides services in editing, tutoring, and content creation.
Choosing a creative or artistic path comes with many financial challenges. Any advice for those struggling to focus on their artwork due to financial concerns?
Community is essential to becoming a successful artist. We believe in the saying "no one makes it to the top alone." To be successful, you need a team. As full-time artists, we surround ourselves with other artists and mentors to keep us encouraged and motivated. One way we were able to become part of the Atlanta artist community was through the nonprofit Art Is King. Art Is King holds community in Atlanta to bring artists together and the founder, Dan "DTM" Flores, teaches workshops for artists on how to build a successful art business. By being involved with this nonprofit, we have taken part in many community events and have built up the knowledge and confidence to run our own businesses. We contribute to our art community by having events and workshops as well. You can find more information about those on our websites. Today, you can also get involved with an international art community online. We are grateful for our local and online art community.
How or where can people see your work? How can people support your work?
Loso's work can be seen on PrimeVice.com and on social media @prime_vice. People can support his work by commissioning him or partnering with him on projects such as comic books, Intellectual Property development, and any other creative ventures. He is also available for art workshops, lectures, and public speaking and has comics available for purchase.
Ananya's work can be seen on AnanyaVahal.com and on social media @ananyavahal. Information about The Sid Foundation and Lung Girl can be seen on TheSidFoundation.org and on social media @sid_foundation. People can support Ananya by hiring her for writing services such as digital content creation, feature articles, tutoring, and editing. She is also available for writing workshops, lectures, and public speaking. They can support The Sid Foundation by donating at TheSidFoundation.org or purchasing a Lung Girl comic book.
Contact Info:

Image Credit:
Carlos "Loso" Perez, Ananya Vahal
Getting in touch: VoyageATL is built on recommendations from the community; it's how we uncover hidden gems, so if you know someone who deserves recognition please let us know here.