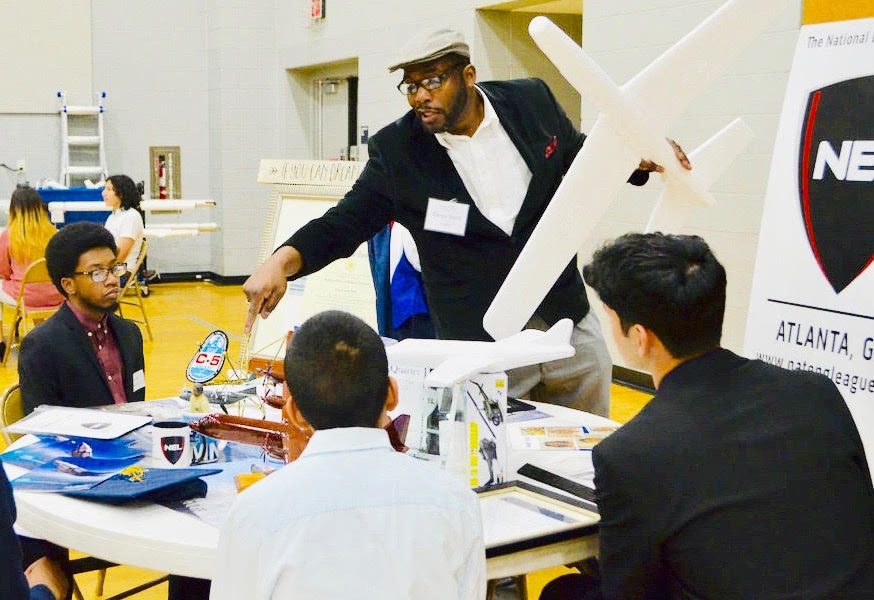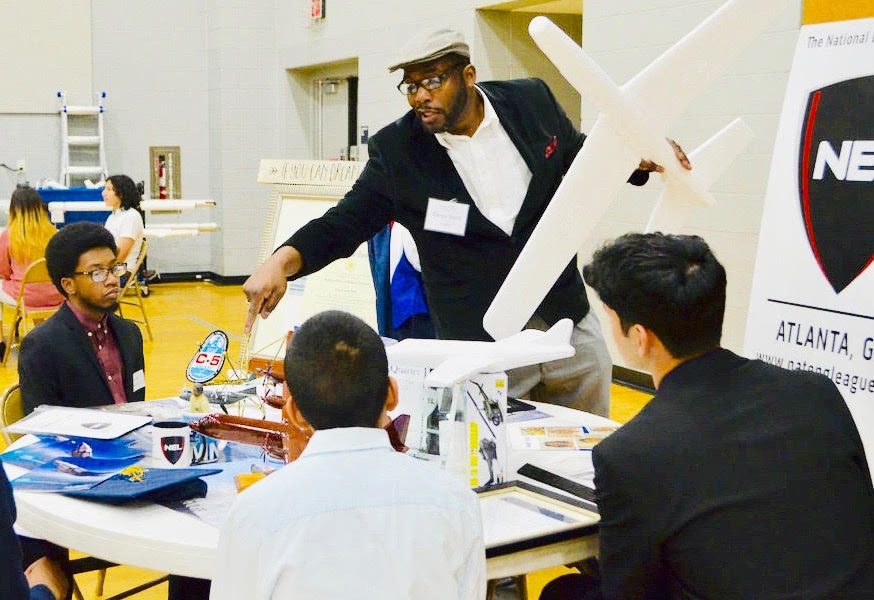 Today we'd like to introduce you to Corey Scott.
Thanks for sharing your story with us Corey. So, let's start at the beginning and we can move on from there.
As a child growing up in the downtown inner-city neighborhoods of Newport News VA, I had a curious mind and hoped to someday use my creative mind to escape the poverty that I was born into. I focused on academics and was eventually awarded a full academic scholarship in engineering that would pay for my college education until I obtained a doctorate degree in engineering. Unfortunately, my parents didn't understand what type of opportunity I was awarded and did not accept the scholarship on my behalf as I was still 17 years of age at the time. Although I was disappointed that I could not take advantage of this tremendous opportunity, I persevered and eventually graduated from Old Dominion University with a Bachelor's of Science in Mechanical Engineering.
Immediately after graduating high school, I began working my first summer internship and was able to gain valuable experience as a student intern working in a fuel systems engineering lab at Siemens Automotive. The experience provided me invaluable insight to the world of engineering and how important engineers were to the advancement of our society. I also realized that the engineers were the "smart and cool" people that ultimately were responsible for the safety, advancement, and ingenuity of our society. I learned that engineers were problem-solvers that organizations expected solutions from whenever safety, schedule, quality, and financial issues surfaced. After working a total of three internships and 16 CO-OP terms, I graduated with my engineering degree from Old Dominion University and taught high school math before accepting progressive engineering roles over the last two decades. Since 1997, I have been speaking at local schools, churches, colleges, and community centers in order to let the youth know about the benefits of entering the profession of engineering. I also expose them to the challenges I faced in my journey and how to approach overcoming them from an out-of-the-box mindset. I have been working in the engineering environment for 23 years now and it has been the perfect way for me to use math and science to provide a great lifestyle for myself and family. Currently, I am a Technical Pricing Support and Sustainment Engineering Team Leader for the Defense Contract Management Agency. I also am the founder, owner, and Commissioner of The National Engineering League which was created to mentor, expose, and prepare students to embark on careers in engineering career fields.
Overall, has it been relatively smooth? If not, what were some of the struggles along the way?
Anything worth having is worth working hard for and challenges will come to make you a stronger individual with a robust character. Socio-economic challenges were there as a child, but it truly is about where you are going instead of where you are at in life. When transitioning from one socio-economic status to another, there is a change period where new normals are established. It is important to not take anything for granted and to take a moment out of the day to thank God for all the blessings that are present in one's life. All of the obstacles faced and overcame in life prepared me to be a professional problem solver in the world of engineering. Life events that did not go the way I projected them to go subconsciously made me develop solutions for the root causes creating the problem. I utilize The National Engineering League to educate parents on what they could be doing to ensure that their child has an excellent chance to become an engineering leader in the future.
My mother always encouraged me to be an independent thinker as her nurturing parenting set the foundation for me being a leader instead of a follower. Many smart kids from my neighborhood often "followed the crowd" and did things because other kids did them. As a result, they did not reach their ultimate potential and settled for less in life. My 8th grade teacher, Dr. Kipp Rogers, always told me to never settle in life and to continue reaching for the stars. He encouraged me to embrace the challenges that life threw my way as they would help develop my character as a leader in society. This message stuck with me as I matured in high school and went on to tackle the challenges that awaited me during my collegiate experience. Young people should learn to be independent thinkers and not accept things just because someone stated them as facts. Challenge the norm and never be scared to discover something that has not been discovered yet. Surround yourself with positive mentors who can help guide you through your life mission and journey.
Please tell us about the organization.
The National Engineering League is a premier league of engineering students, professional engineers, math and science teachers, consultants, problem solvers, and humanitarians aimed at increasing the number of engineers being produced annually on a national level. The organization focuses on exposing and educating interested students and parents on how to prepare for engineering, mathematical, and scientific based careers. We focus on math and science educational preparation during the formative years and so that children won't miss receiving engineering fundamentals and principals in the K-5 years. We also highlight the dedicated teachers that give their time and efforts to ensure that these fundamentals are provided to students. If you or someone you know wants to prepare for a profession in engineering, then The NEL is a great place to start. How many of today's youth really understand what an engineer is or what he or she does on a day to day basis? Who is exposing our future generations of problem solvers to what careers actually await them and are proactively preparing them for these opportunities? Why aren't engineering careers looked at as fun and prestigious as careers in entertainment or athletics? The National Engineering League takes the mystery and myth out of science, math, technology, and engineering related careers by helping high school and collegiate members value the practicality of math and science to impact their livelihoods and the advancement of society. Ultimately, The National Engineering League promotes the profession of engineering and problem solving!
I am particularly proud of the internship program that has been set up for the engineering students. So far, students from GA Tech, North Carolina A&T, Old Dominion University, NC State, UNC Chapel Hill, UNC Pembroke, Rice University, Cornell University, and Wake Technical College have entered the research internship program and been able to gain valuable experience that is preparing them for other CO-OP, Internship, and Professional engineering opportunities during and after college. The NEL was able to accept its first international college student and member during the 2020 Spring Semester as Ronny Wabula completed a NEL IT Research Internship assignment while attending The Makere University in Kampala, Uganda. Students are able to research existing problems in their particular major of study and then are paired with industry leaders to gain valuable insight that aide in their research. The students are able to start gaining professional mentorship and build a professional network early in their collegiate careers. Ultimately, the NEL is offering experiences that will make the students more ready for the professional workplace and exposing them to the "real world of engineering" and the problems with it.
As the organization continues to grow and partner with industry leaders in the world of engineering, students will be able to take advantage of the strong relationships being built by myself and other industry organization leaders who are partnering with The National Engineering League. The organization is scheduled to kick off a series of engineering competitions in the local school districts in the upcoming school year pending any delays due to the COVID-19 pandemic. It is time for engineering to be looked at as a sport as the brain is perhaps the most powerful muscle and computer present on earth. The NEL aims to highlight the fun aspect of science by promoting and producing competitive events that will challenge participating minds on a higher and more entertaining level. Stay tuned as we continue to build on our strategic partnering with engineering related organizations in the forthcoming months that will ultimately motivate more of our youth to pursue careers in engineering, science, and math.
This year, The NEL and The NEL foundation has given out laptop computers and modems to its members in Uganda as we realize the importance of technology being able to link all hard working students to worldwide resources and career opportunities. The NEL, along with The NEL Foundation, will also be giving our first vehicle to one of its collegiate members who could utilize the use of a vehicle while completing his or her studies in college. Student members and professional members are also able to obtain 6 Sigma Certifications and professional certifications through certifiable quality organizations and from schools affiliated with the edx.org. Ultimately, the organization will be providing full academic scholarships to its deserving student members along with a free vehicle so that they will have mobility. Ultimately, the NEL will serve as a resource distribution that will find, prepare, and market up-and-coming engineering talent while supplying these individuals with the tools they need to be successful technical professions and "technical superstars".
I first would like to thank God for choosing me to lead such an exciting and innovative movement. I want to thank my parents for giving me life so I can be a faithful servant. I would like to thank a mentors Mr. Richard Bolden, Mr. Braska Williams Jr, and Mr. Parasha for believing in me and pushing me to become great in life. I would also like to thank and honor Ms. Marguerite P. Antoine, who recently passed in a car accident in February of this year. She saw the NEL vision and served as positive motivation for me to continue to make the vision a reality for our future engineers. Additionally, I would like to thank Frankie Scott and Carlo Battle for all of their hard work and dedication provided while establishing a solid and sustainable organizational infrastructure. Nothing great can be accomplished without a great team and support system in place. Finally, I wanted to say thanks to Mr. Alexis P. Leos and all of The National Engineering League student members who are working hard behind the scenes to make the NEL a household name on the national level. During my 2019 Career Day appearance to The Emily Krysinski Center in Durham, NC, Alexis was a graduating high school senior who was enthusiastic about learning more about The National Engineering League and wanted to be a part of the organization. Currently, while he is a sophomore attending NC A&T State University and majoring in Electrical Engineering, he is serving as an NEL Engineering Ambassador and completing his 4th consecutive term as a Project Engineering Intern with the organization with a 4.0 GPA. His vision and energy expressed towards the mission of the company has made me want to continue to create opportunities for first generation college students and motivated student leaders like Alexis.
If you had to go back in time and start over, would you have done anything differently?
I have learned to trust that voice in my head that tells me what risk to take and which not to take. I have learned to trust God and constantly try to improve myself daily. It is important to stay focused on my true passion and priorities in life. It is also important for me to understand what I don't know and then take the necessary means to gain the knowledge in those areas so I can become stronger while serving my mission and purpose in life. Mistakes will be made, but I have to learn from them and move on to the next challenge while applying the lessons derived from that mistake. I have learned to never be afraid to try something new that could possibly lead to the development of a positive new normal in my life. I have ultimately learned that all things happen for a reason and it is important for me to do my best to turn any negative situation into a positive one.
Pricing:
$10 Annual Collegiate Membership
Contact Info:
Suggest a story: VoyageATL is built on recommendations from the community; it's how we uncover hidden gems, so if you or someone you know deserves recognition please let us know here.