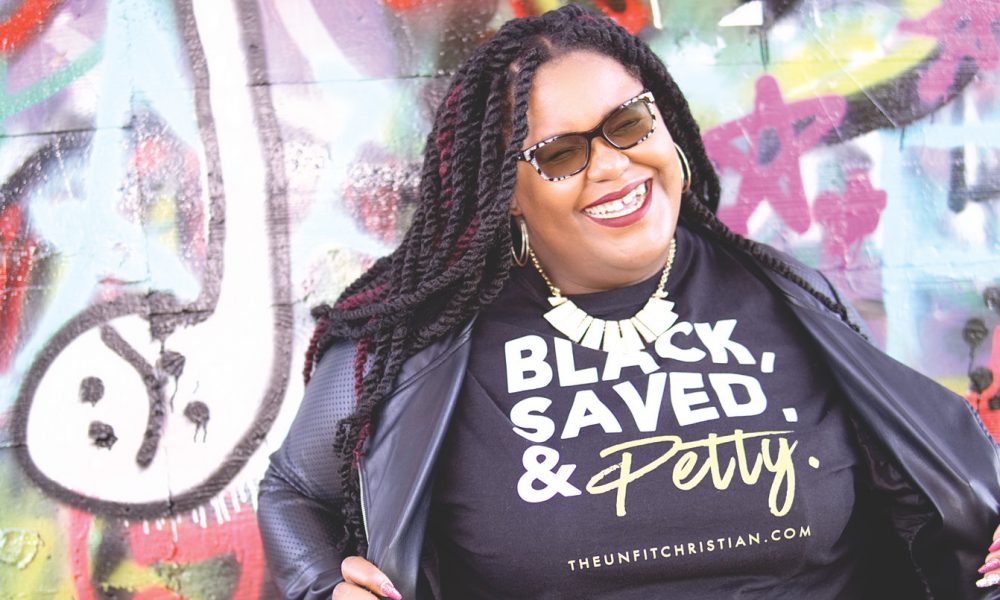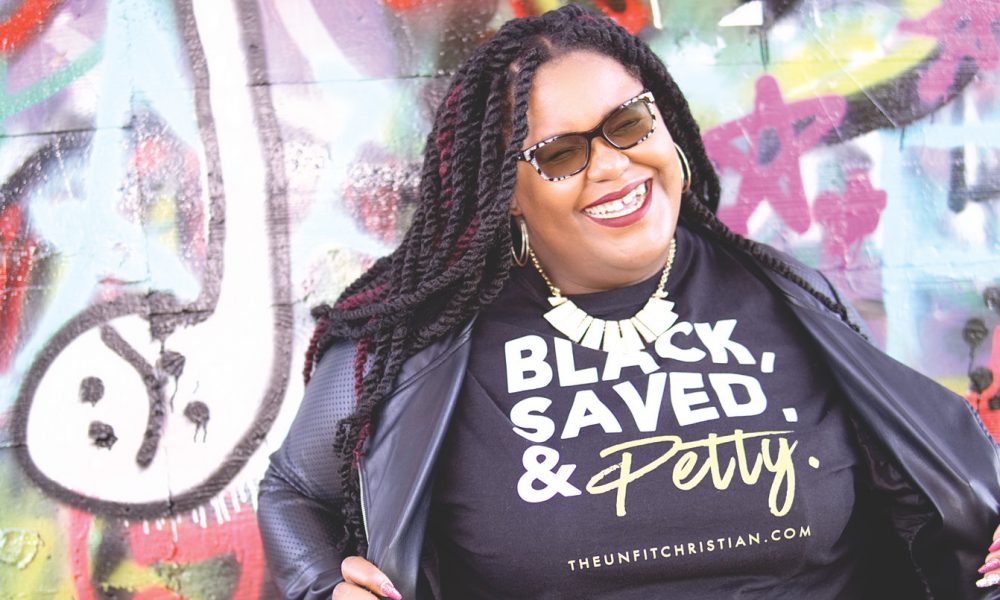 Today we'd like to introduce you to D. Danyelle Thomas.
So, before we jump into specific questions about the business, why don't you give us some details about you and your story.
Conceived in 2014 by D. Danyelle Thomas, Unfit Christian launched April 2016″ becomes "I conceived Unfit Christian in 2014 and officially launched the platform in April 2016 as a digital space for commentary, analysis, and candor on faith, sex/relationships, culture, and intersectional identities of gender, class, and race. We are growing into a community of people of color who are willing to challenge the status quo with tough questions and critical thought.
My aim, as its primary content creator, is to inspire people to believe that there is room at the table (and subsequently the cross) for all of us, no matter how radically different our approach to God. I want to motivate people to be courageous and bold in who they are, what they believe, and walk without fear of questioning everything.
The daughter of a preacher Dad and ministry leader Mom, you could say I was "born in, not joined in" the church and its culture. The Black church is the foundation of my faith. Once my knowledge of the world began to grow beyond the church halls, I found myself on the margins of a faith that had sustained my life for as long as I could remember. What was once familiar comfort became a foreigner right before my eyes. I had to learn how to believe in and love God in a way that also complimented my new mindset. I had to decolonize my view of God from the man-made sexism, homophobia, racism, and classism of the church. And I haven't looked back.
So now Unfit Christian exists because of my firm belief that it's time to disrupt the way we do faith. I believe there is more than one way to approach a relationship with God. I honor the idea that not everyone interprets or approaches God, religion (especially Christianity), or spirituality the same. No one should feel forced into a box of what makes a "good" or "perfect" Christian. I work hard to free people from the idea that their faith must exist in the rigidity of either/or. I work to help us uncover and unify our dualities. We are sacred *and* secular, masculine *and* feminine, sexual *and* spiritual. Above all, we are HOLY and WHOLE because of, not in spite of, the duality of our humanity and spiritual selves.
When people encounter my work, I know they are already questioning what they believe to be true about God and faith. I'm only here to inspire brave vocalization and honest answers. I want to share the transformation of my faith and that of others so that I can hopefully inspire you to do the same. If nothing else, I want any reader to walk away knowing that they aren't alone in their thoughts, questions, or criticisms of faith and culture.
Has it been a smooth road?
I'm fortunate in that I've been supported by my village – friends, family, parents – from the very beginning. I was privileged to witness the evolution of my parent's evolution in faith and that gave me the foundation and security to really question. I actually launched the brand officially just a few months after my Dad's sudden passing at the age of 47. Part of me hopes that I'm carrying on his legacy of intellectual inquiry about our shared faith.
The biggest opposition I find, actually, is from the old vanguard – traditional Christians (Evangelicals, particularly) for whom my position is basically heresy LOL. I'm an apostate in a reprobate mind let some of them tell it. I've received more than my fair share of hate mail condemning me to hell, troll comments on my social posts, and more. However, the positive response by people who tell me that my work opened their eyes and transformed their relationship with faith pushes me on.
Please tell us about Unfit Christian story.
Unfit Christian focuses on Black Millennial Faith & Spirituality, particularly the Progressive Faith community. I use Black Pop Culture and Politics as a sacred text to help us better understand who God is to and for us. I lead the faithful rebellion to conventional belief systems.
Unfit Christian is a catalyst for building communities for transformative justice. I aid others in the deconstruction of harmful ideas and systems that disempower. The inclusive Unfit Christian brand is praised for its focus on the freedom of Black society from the confines and effects of European Christianity.
How do you think the industry will change over the next decade?
It's said that by 2050, the percentage of the U.S. population attending church will be nearly half of what it was in 1990. At the focus of the conversation is usually my generation, the millennials. In 2015, only 27% of millennials attended religious services on a regular basis.
Unsurprisingly, what is forgotten in the unchurched conversation is the nuanced experience of Black Church and Christendom. There's church and there's being churched. It can only be understood by being experienced. From Conservative Baptist to Full Gospel; from COGIC to PAW, the Black church is, still, a cornerstone of our lived experience – even for those who've left it behind.
It is no secret that Black folks are more religious than the U.S. population as a whole. 87% of Black folks describe themselves as a person of faith. Yet, the echo of the exiting footsteps of millennials from the Black church has grown from a mumble into a roar.
I think we'll continue to see the rise of questioning who God is for us, particularly given the increased sociopolitical and financial insecurity of our world. We'll continue to see an exodus of Black millennials from the Black church and an increase in African Traditional Religious practices amongst my peers because they offer a stronger sense of relatable identity without the circular logic and rigidity of traditional religious spaces.
Contact Info:
Image Credit:
Images of D. Danyelle Thomas by Doanise Thompson
Getting in touch: VoyageATL is built on recommendations from the community; it's how we uncover hidden gems, so if you know someone who deserves recognition please let us know here.