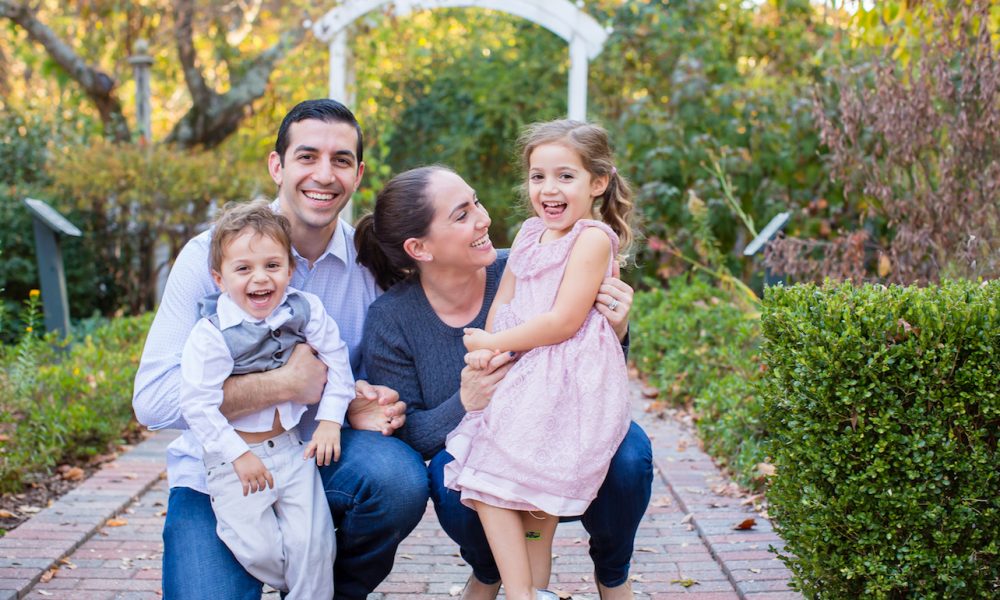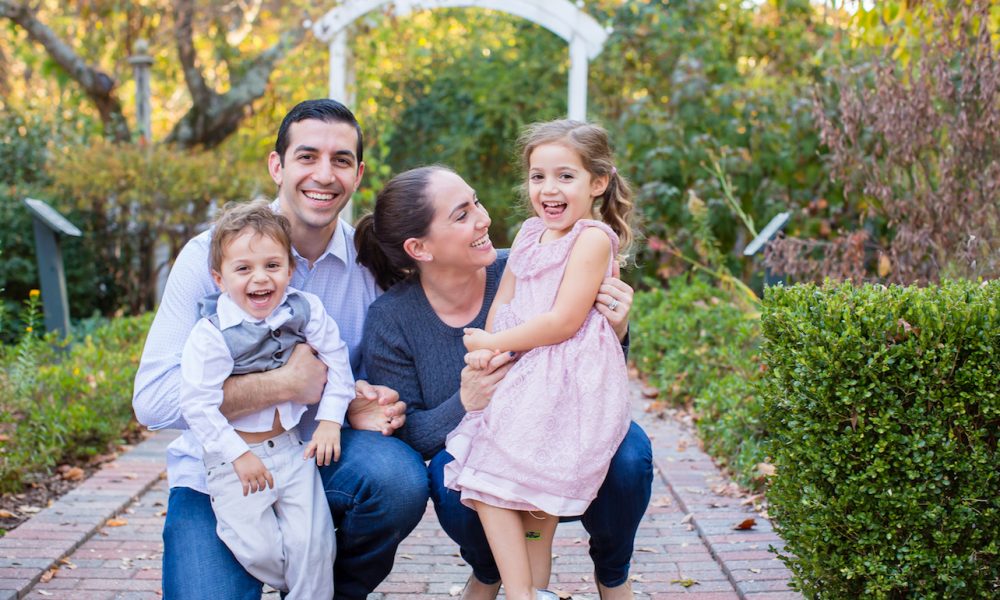 Today we'd like to introduce you to Vincent Alberico.
Vincent, please share your story with us. How did you get to where you are today?
Sleep is the new frontier of wellbeing. We know that eating well and exercising are vital to being healthy, but we often overlook that other aspect of wellness; sleep. We will spend one third of our life asleep, so the quality, duration, depth and comfort of that sleep is paramount to improving our performance at home and at work.
I grew up working in a family furniture and mattress business. After two decades of working with all the big traditional mattress brands, I was unimpressed with their comfort and durability. I started as a delivery person and I noticed a high percent of mattresses from the major brands sagged after a short period of time. We also disposed of old mattresses for customers and on occasion we would pick up a very old one that were very heavy and flexible. Sometimes these mattresses were 50-60 years old.
One day I was curious to see what the heavy flexible mattresses were made of so I cut one open and found a flawless block of what was known as "Foam Rubber" know as latex foam. I was blown away at how it did not have any sagging. The outer cover was weathered, but the latex foam was not. This started my interest in looking into the "old school" kinds of mattresses. After doing some research I found that these mattresses have been around since the late 1920's and were popular until inexpensive polyurethane based foams started to be used by the furniture and mattress companies. I also found out that latex foam was made from rubber tree sap, a natural substance as opposed the chemical foams used in the majority of mattresses that are offered in the market including the store I grew up working in.
Working as a delivery man, attending college and competing in martial arts took a toll on my body. In search of my perfect mattress, I had gone through three different top "S' brand mattresses and could not find a pressure relieving, cool sleeping mattress that wouldn't show signs of sagging in 6 months' time. Since we did not carry latex foam or natural mattresses at our store, I went to a mattress convention and they only had one latex mattress out of hundreds of mattresses. I tried it, loved it and purchased the display model. After sleeping on it for just a week my nightly back spasm reduced to nearly none and I did not have any night sweats. I also was sleeping more deeply with less and less congestion as I fell asleep. I was astounded by this result.
Months had passed and I was working on bringing latex mattresses to our mattress family store. It was difficult and took some convincing because at the time they were a little more expensive and were much heavier than traditional mattresses but I eventually got them in. Slowly I noticed customers that had health issues such as fibromyalgia, rheumatoid and osteo arthritis and muscular issues that could not find comfort after several mattresses from the major brands were finding extraordinary relief with these latex mattresses. I also noticed that customers with sensitivities to the smells of synthetic materials and polyurethane foams (which contained formaldehyde until recent years) in regular mattresses were also drawn to these mattresses.
As I furthered my research, I found some brands from California that were making these mattresses with organic wool flame barriers instead of flame retardant chemicals and they still met the flame requirement for mattresses sold in the USA. The wool as a flame barrier also doubles a body temperature regulator keeping the mattress surface cool. Visco elastic memory was new to the market at the time and the most common complaint of those clients were that the mattress "sleeps hot" or makes them sweat. I started seeing these customers being drawn to natural latex mattresses due to this problem. I have noticed throughout the years that memory foam companies have attempted to manufacture the heat out of the memory foam products by adding synthetics, infusing gel, boring air hole chambers to try to cool the memory foam but have not been successful. Traditional mattress brands continued to 'innovate' with new polyurethane and memory foams, but the quality was not improving along with the technology.
I was so happy that I had found natural latex foam mattresses and my customers were too. The durability was better, the pressure relief was better, the comfort was unsurpassed. 12 years later, I still sleep on this same mattress and it feels great! When my wife was pregnant with our first child, I started researching crib mattresses and found that they were made with polyurethane foam and PVC (Polyvinyl chloride) to make the mattress waterproof and bacteria resistant. The chemicals in this petroleum -based plastic include phthalates that may cause skin irritation, asthma, allergies and cancer. Knowing that a baby spends at least 16 hours sleeping, I was unwilling to put her so close to these potentially harmful chemicals. I eventually found a certified organic crib mattress made of organic cotton, wool and latex. Knowing that other parents would also want to give their families and children the best opportunity to be healthy and knowing personally how beneficial sleeping on a healthy natural mattress is for pain relief, I decided to open my own mattress store that specializes only the most comfortable, natural and organic mattresses available.
My store, Natural Sleep Mattress & Organic Bedding specializes in natural luxury and certified organic beds made with the finest and most durable materials such as organic latex foam, wool and organic cotton. These affordable beds sleep cooler, provide more support, last longer, and transform your ability to get restorative sleep. I've put together a comfortable showroom in an old Victorian home on Piedmont road where you can feel all of the best natural and certified organic beds available. People deserve to have a better option.
Has it been a smooth road?
Our biggest challenge is the misconception that a natural and certified organic mattress is more expensive than a traditional mattress. This is just not true. We have natural mattresses in our showroom that in the same price range as the top memory and mattress brands. Clients are surmised at how many options there and the ability to customer fit them to each client.
The other challenge is the misleading information that new on-line mattress companies are engaging in. We see lots of customers who got misled on-line by a "green" or "eco" mattress company and ended up not being pure. Some online companies accentuate the word "organic" and you end up getting a polyurethane form mattress wrapped in organic cotton which doesn't make a lot of sense.
I see sleeping well as part of overall wellbeing. I want people have life changing, transformational sleep. At my store, I can help them find that perfect fit with brands that have certifications of purity. We have so many options of customization in our showroom, people are able to customize feel and fit exactly to what they need. This perfect fit is key to sleeping well.
We'd love to hear more about your business.
Our company is a certified organic and luxury natural mattress and bedding company. We specialize in offering people better wellness through better sleep. I spend about 2-3X more time with my customer to make sure that they make the best decision for themselves.
We are giving people life changing sleep! Your mattress is a building block of your vitality and health. Most mass-produced mattresses today are constructed with chemical based foams and the finish fabrics sprayed with flame retardants chemicals, and show significant signs of wear in within a year or two. In fact, all memory foams are made with diisocyanates such as MDI (Methylene diphenyl diisocyanate) and TDI (Toluene diisocyanate) which alone in raw forms can cause respiratory and dermal sensitization and may be carcinogenic.
The mattresses at Natural Sleep Mattress have been carefully selected to include natural flame barriers instead of flame retardant chemicals, and are made with only the highest quality natural materials.
Natural Sleep's options are healthier, longer lasting and more comfortable. Natural Latex is naturally anti-microbial, hypoallergenic, and dust mite resistant. We have the most comprehensive selection of natural, luxury, and organic mattresses, baby care, sheets, accessories, toppers and pillows.
When looking for a high quality natural mattress you will find that we carry beds with the highest quality purity certifications.
Is our city a good place to do what you do?
I love Atlanta. This city is vibrant and growing. Atlantan's love high quality goods so it is a good market if you have a high-quality product and you can back it up with impeccable service. The more aware Atlantan's become of health and wellness, sleeping well will become even more important to them. The city is supportive of small businesses and people enjoy helping other people. If you are just starting out, make sure you have passion and perseverance and that you are focused on doing what you are doing because you love helping people.
Contact Info:
Image Credit:
Naturepedic
Coyuchi
Organicpedic